Brewery 26 Opens Its Production Brewery Taproom in Inner Southeast Portland
|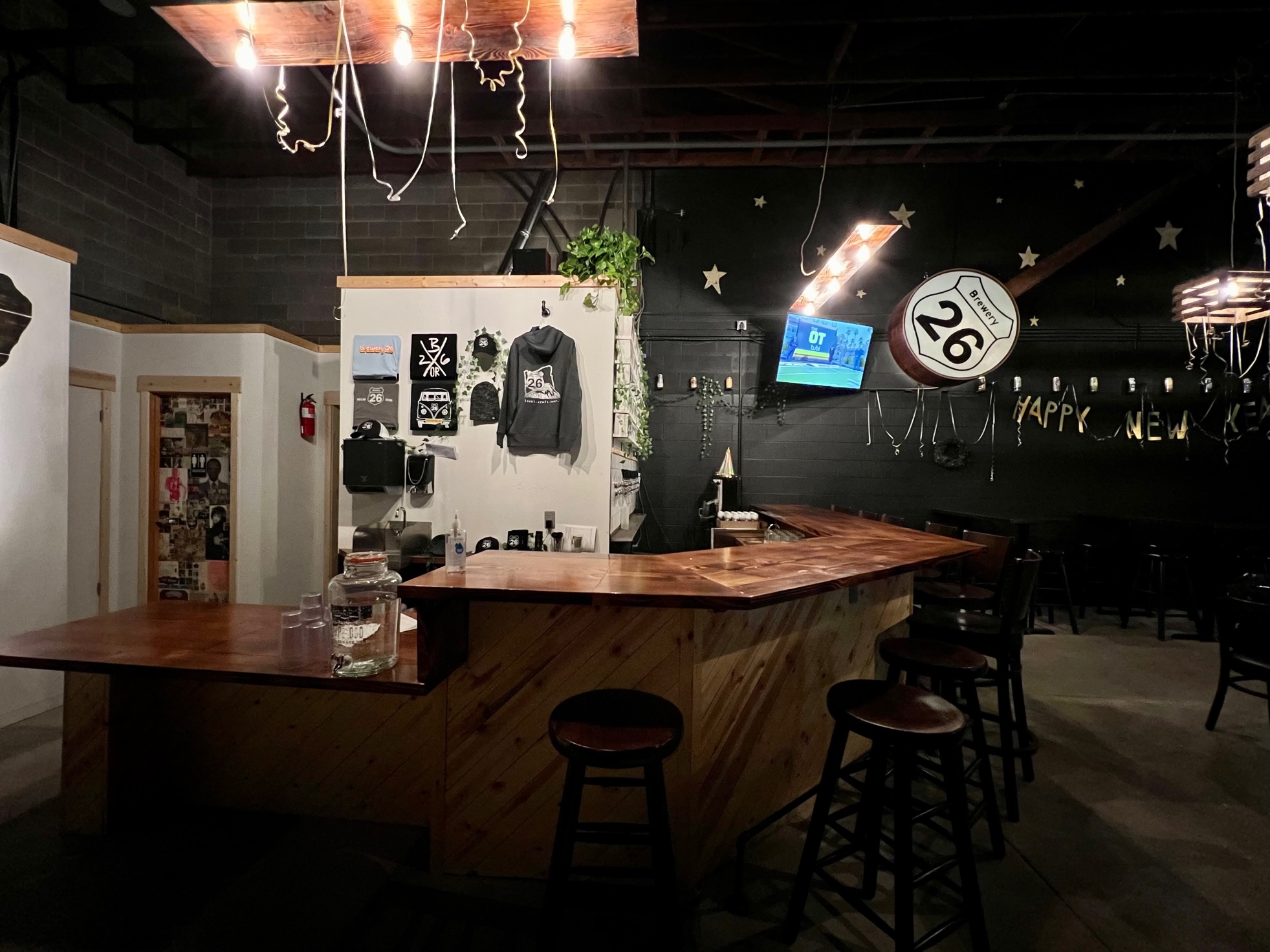 After signing a lease nearly two years ago, Brewery 26 has finally opened their production brewery and taproom to the public in Southeast Portland. It's been a long wait, but now the brewery is open seven days a week serving an assortment of its house brewed beers in its quaint taproom.
Taking its name from the US Highway that runs from Ogallala, Nebraska to Seaside, Oregon, Brewery 26 started out in 2017 as a nanobrewery in co-owners Andy Shaw's garage in Portland's Cully neighborhood. Then two years ago, Shaw was getting set to expand with this new production space and a new satellite tap house right when the pandemic hit.
Shaw, along with his business partner, Keith Hattori, ended up opening the new tap house in early 2020 along SE Powell as the buildout for the new brewery chugged along. Now two years later, the SE Powell Tap House served its last pint on New Year's Eve as Brewery 26 will now focus on its new brewery and taproom located at SE Ankeny between SE 8th and SE 9th.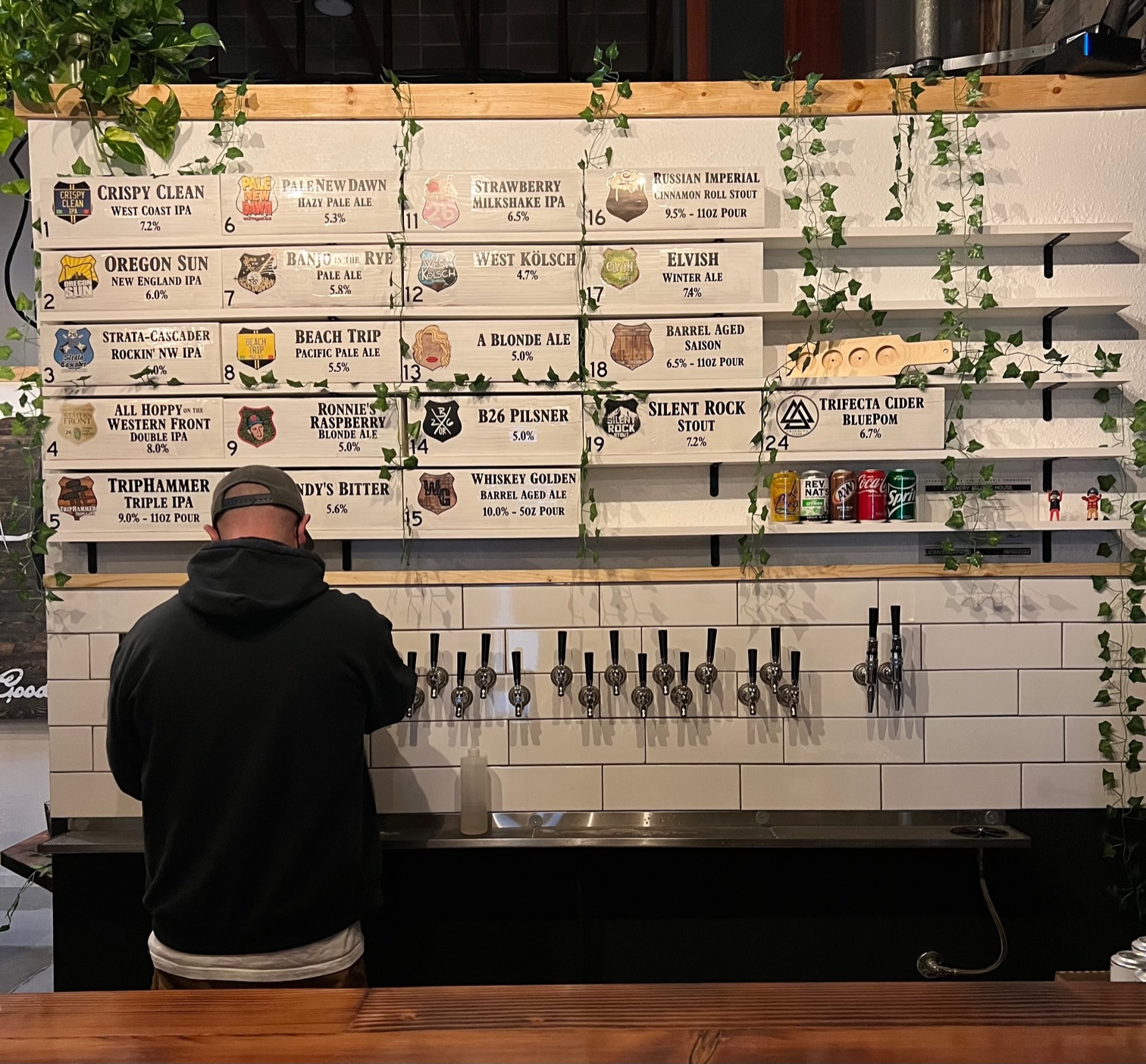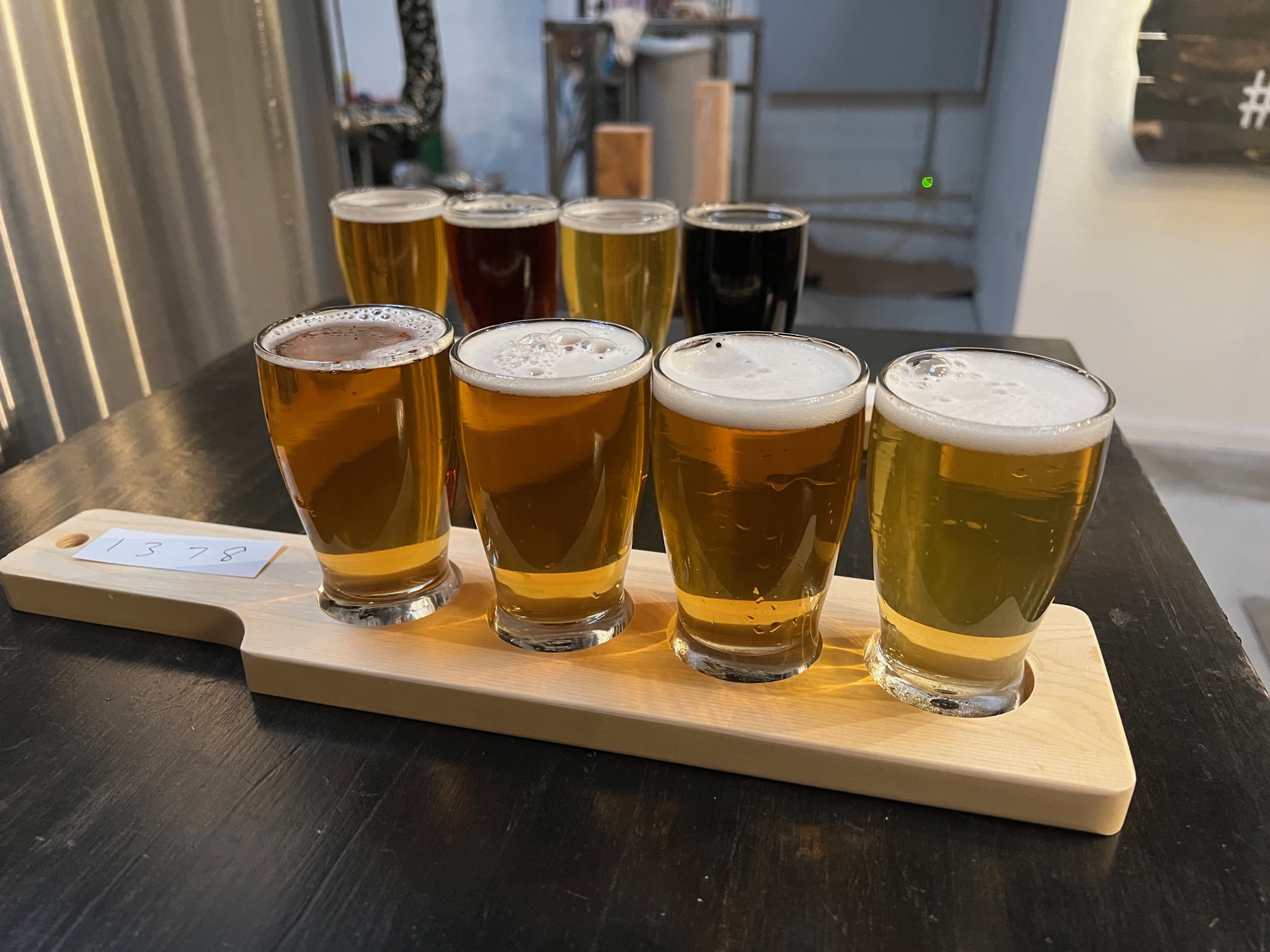 With the new brewery comes a larger brewhouse, one that'll make it much more efficient compared to Shaw's former garage's nano setup. Brewery 26 has upgraded to a new 7-barrel brewhouse that they've been using for the past few months to build up their tap list that's currently at 19 different beers. This will help keep the possible 26 taps full of house brewed beers at the new taproom. Yes, the taproom lives up to its name with the ability to serve up to 26 taps. Currently, the Brewery 26 Taproom is offering 19 beers and one cider on tap.
During our visit today we ordered a taster tray, containing 4 beers, that set us back $10. Of these, the Crispy Clean West Coast IPA was our favorite as the two Pale Ales we had, Banjo in the Rye and Beach Trip, and Strata-Cascader NW IPA were ones that we'd be a bit hesitant on ordering a full pint. The taster tray was followed up with a pint of the brewery's stout. Silent Rock Stout is pleasantly full bodied, roasty and bold at a hefty 7.2% ABV and set us back $6.00. A perfect beer for the cold month of January here in the Pacific Northwest.
Brewery 26 is located just south of Doug Fir Lounge along the Ankeny bike route. Also, the Brewery 26 is in close proximity to Ecliptic Brewing's Moon Room, Mt. Tabor Brewing, and Wayfinder Beer. Unfortunately, the parking lot out front with a dozen parking spots is not available for use by patrons of Brewery 26.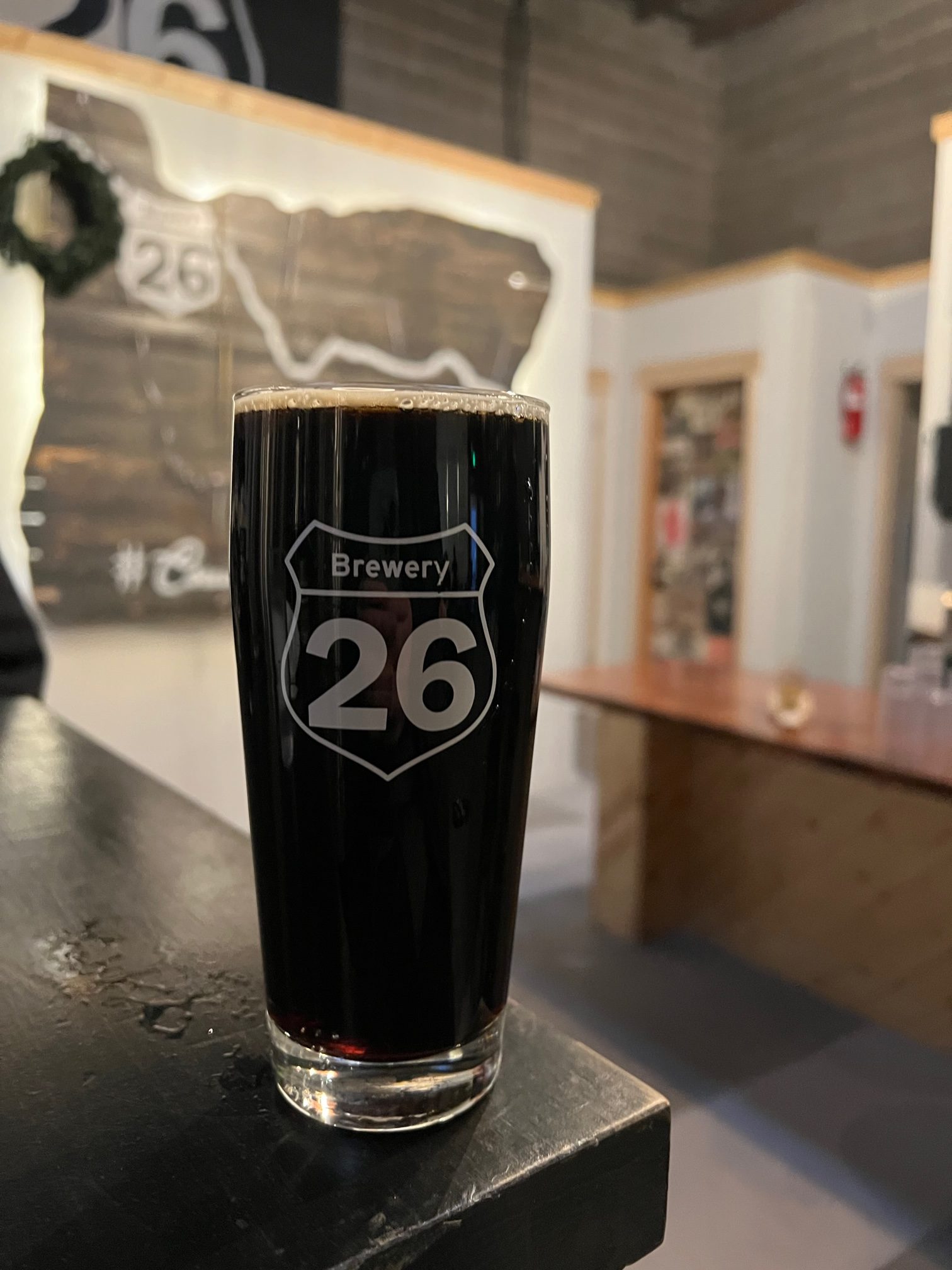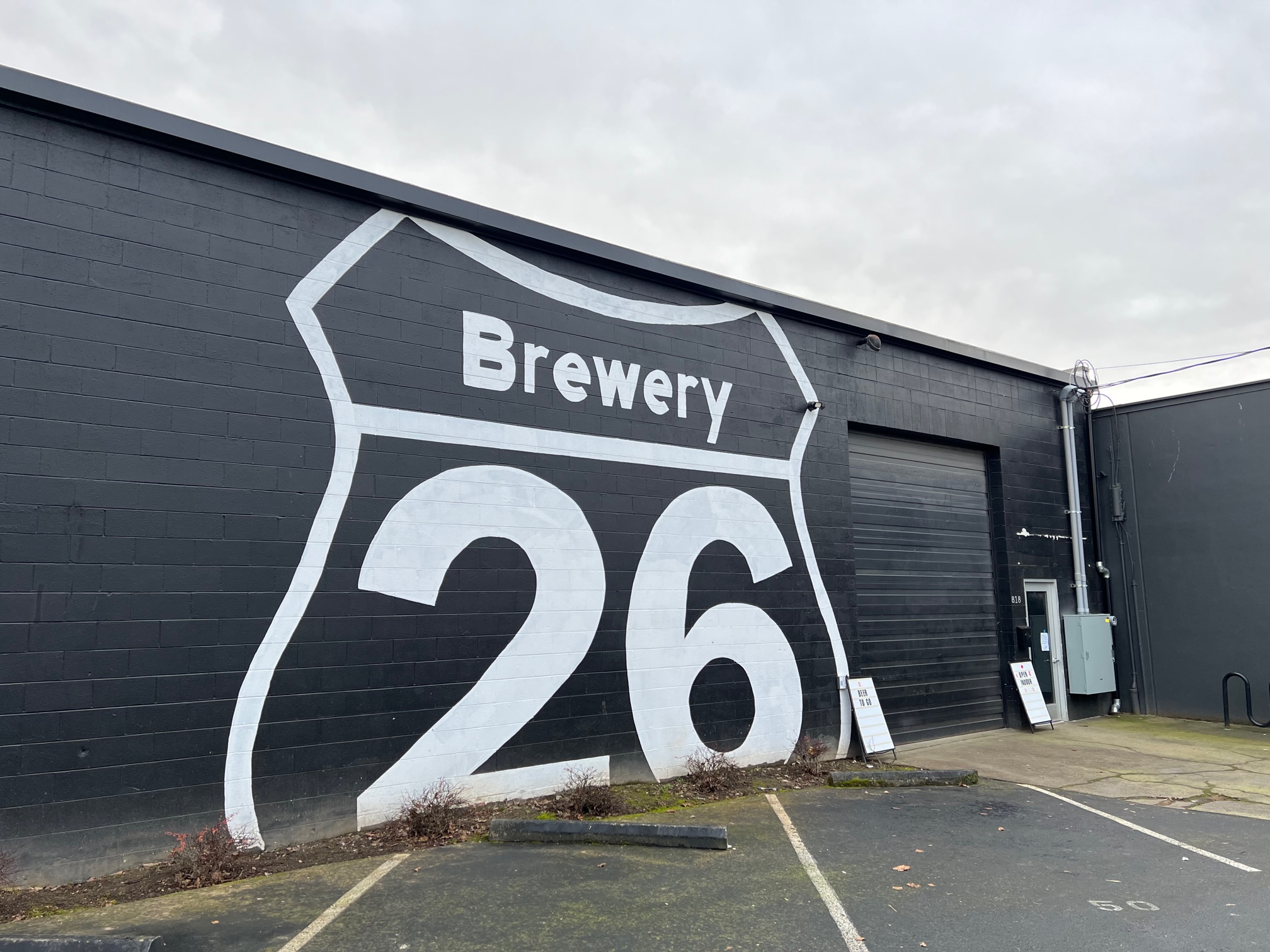 Currently, hours for Brewery 26 are open seven days a week beginning at 3:00pm with expanded hours in the near future. To stay up to date on Brewery 26, visit their website or follow them on Facebook, Twitter and Instagram.
Brewery 26
818 SE Ankeny St.
Portland, OR