Cascade Brewing to Discount Select Bottles at its Raid the Cellar Event
|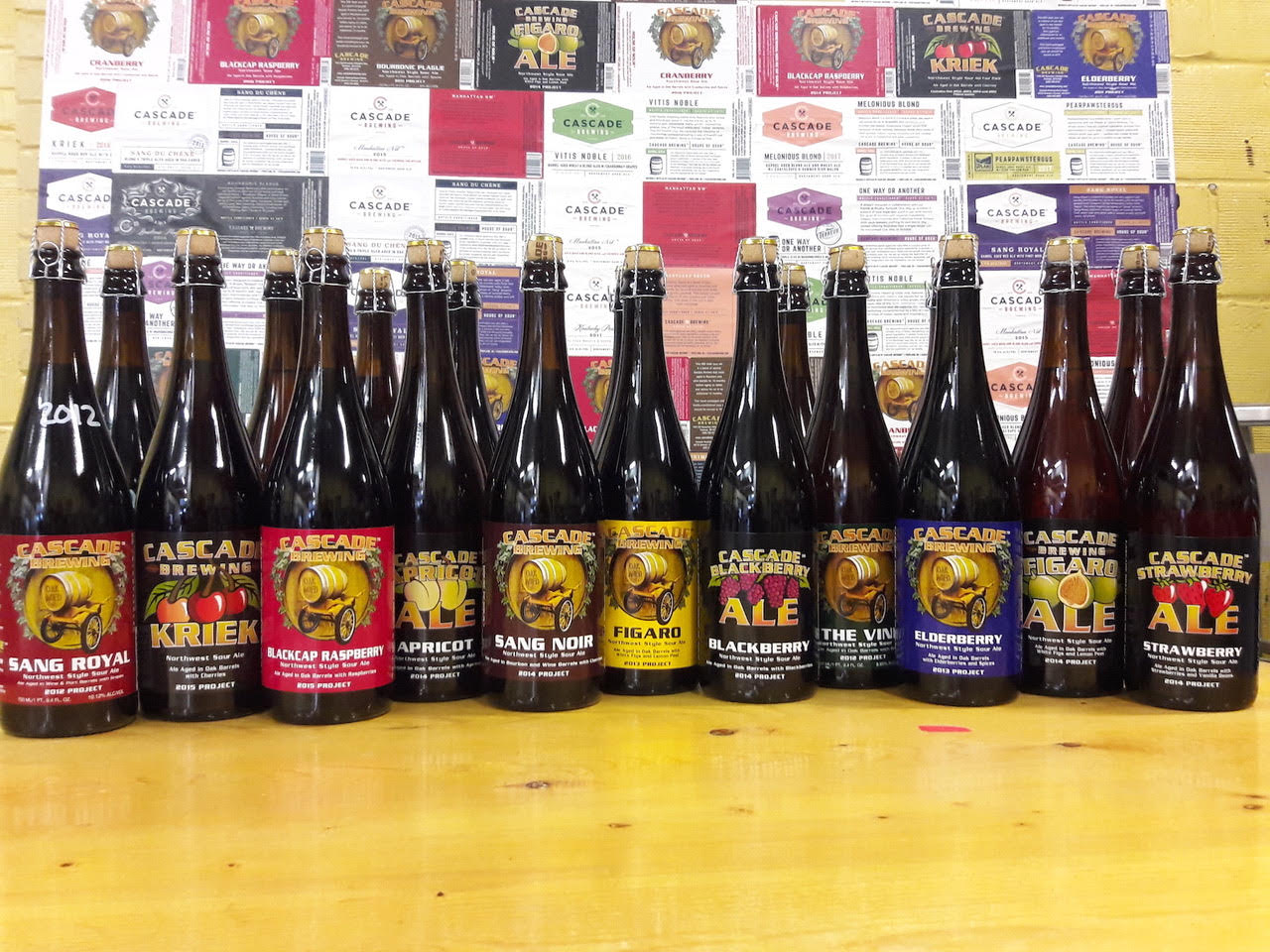 To alleviate its growing cellar of beers, Cascade Brewing will host Raid the Cellar, a week long event that will featured select bottles discounted from July 22nd through July 29th. During this week, Cascade Brewing will sell select vintage sour ales, all featuring labels prior to the brewery's 2017 rebrand. The bottles will be available for $10 each or six bottles for $55; and mixed bottle cases for $100.
"With each sour release, we add a few cases to our vintage library for long-term aging, and after more than 10 years of building that collection, we decided it was time to comb through and pull some of the best bottles to make available during the Oregon Brewers Festival," said Kevin Martin, Director of Brewery Operations in a statement. "This bottle sale will help us free up space in our library storage for new beers that won't resurface again for another five to 10 years!"
The lineup of discounted beer will include Apricot (2014, 2015), Blackcap Raspberry (2014, 2015), Blackberry (2014), Blueberry (2014, 2015, 2016), Cerise Nouveau (2014), Cranberry (2014), Elderberry (2011, 2013, 2015), Figaro (2013, 2014), Kriek (2014, 2015), Noyaux (2014), Sang Noir (2014, 2015), Sang Rouge (2013), Sang Royal (2012), Strawberry (2013, 2014, 2015), and The Vine (2012, 2013).
During the sale on Friday, July 26th and Saturday, July 27th, Cascade Brewing will offer a free shuttle from its Barrel House to the Oregon Brewers Festival. This shuttle will take place form 3:00-8:00pm with pick up and drop off at Tom McCall Waterfront Park under the Morrison Street Bridge.
Cascade Brewing Barrel House
939 SE Belmont St.
Portland, OR