Celebrate 7 Years and the Grand Opening of the new Thunder Island Brewing Location
|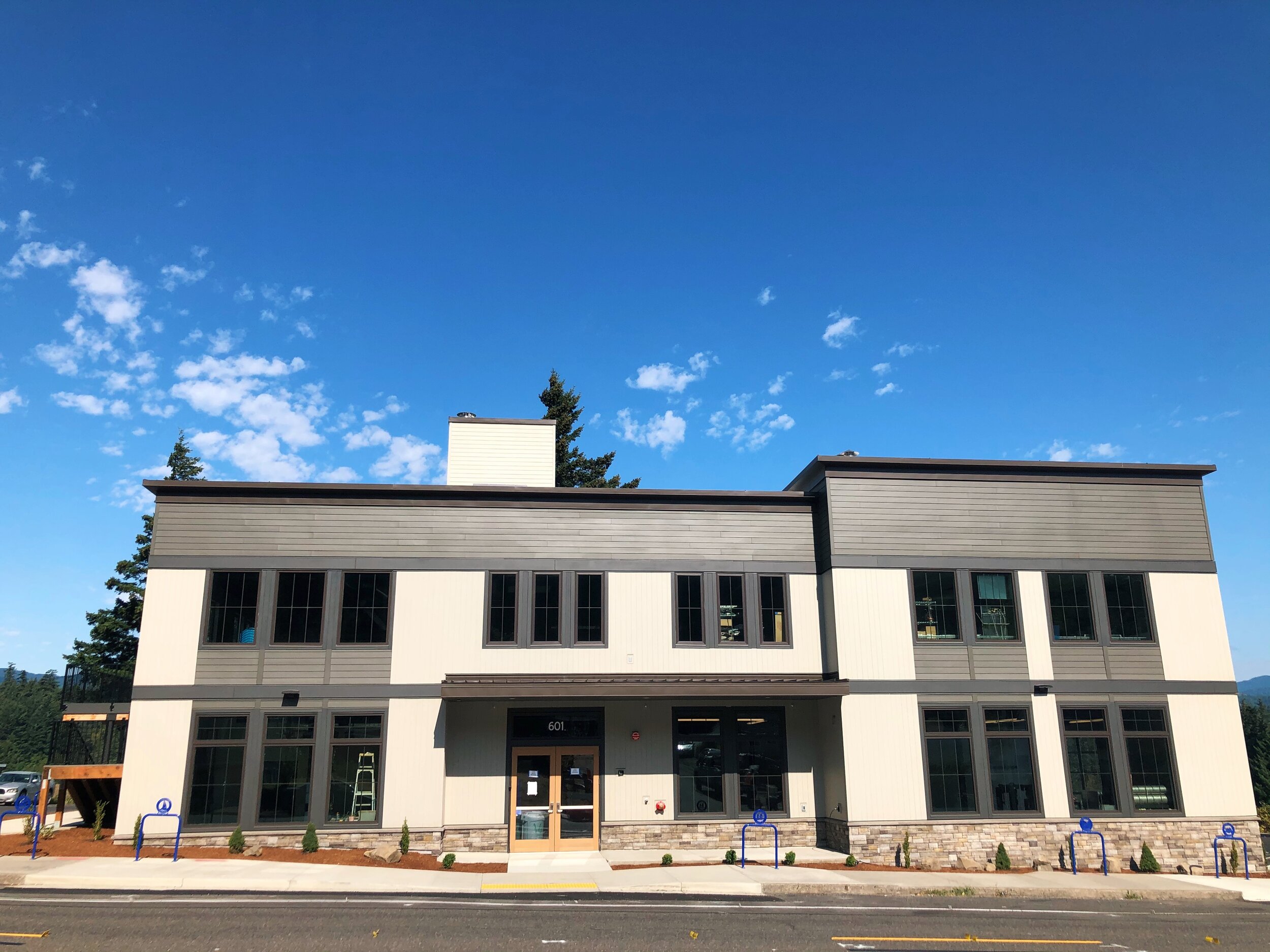 Thunder Island Brewing Co. celebrates seven years of brewing and the grand opening of its newly built brewery and restaurant in the heart of Cascade Locks, Oregon. To mark the opening of its new location during this ongoing pandemic, Thunder Island will be celebrating 7 Days of Deals running from Monday, October 12th to Sunday, October 18th.
The brewery that sat along the banks of the Columbia River has relocated to a new multilevel 10,000 sq ft building. The first floor is home to its 7-barrel brewery that is currently being reinstalled. But once you head up to the second floor, views of the Columbia River, Bridge of the Gods, and Cascade Mountain Range greets guests of its restaurant. The dining room is open and airy, flanked by six glass roll-up garage-style doors to allow for generous outdoor airflow and creates the scenic views that the brewery has been known for at its former location. The dining room is also bordered by a dog-friendly outdoor patio, with an incredible view of the Bridge of the Gods.
"We know how special our original location is to our customers, but we can't wait to welcome them here into our forever home," says Alanna Womack, longtime employee and Office Manager of Thunder Island Brewing Co., in a statement. "This year has certainly been a rollercoaster with moving the business in the middle of a pandemic. But the silver lining is that we created a beautiful and breezy dining space in the new restaurant that happens to be COVID-friendly, but also honors the patio experience at the old location."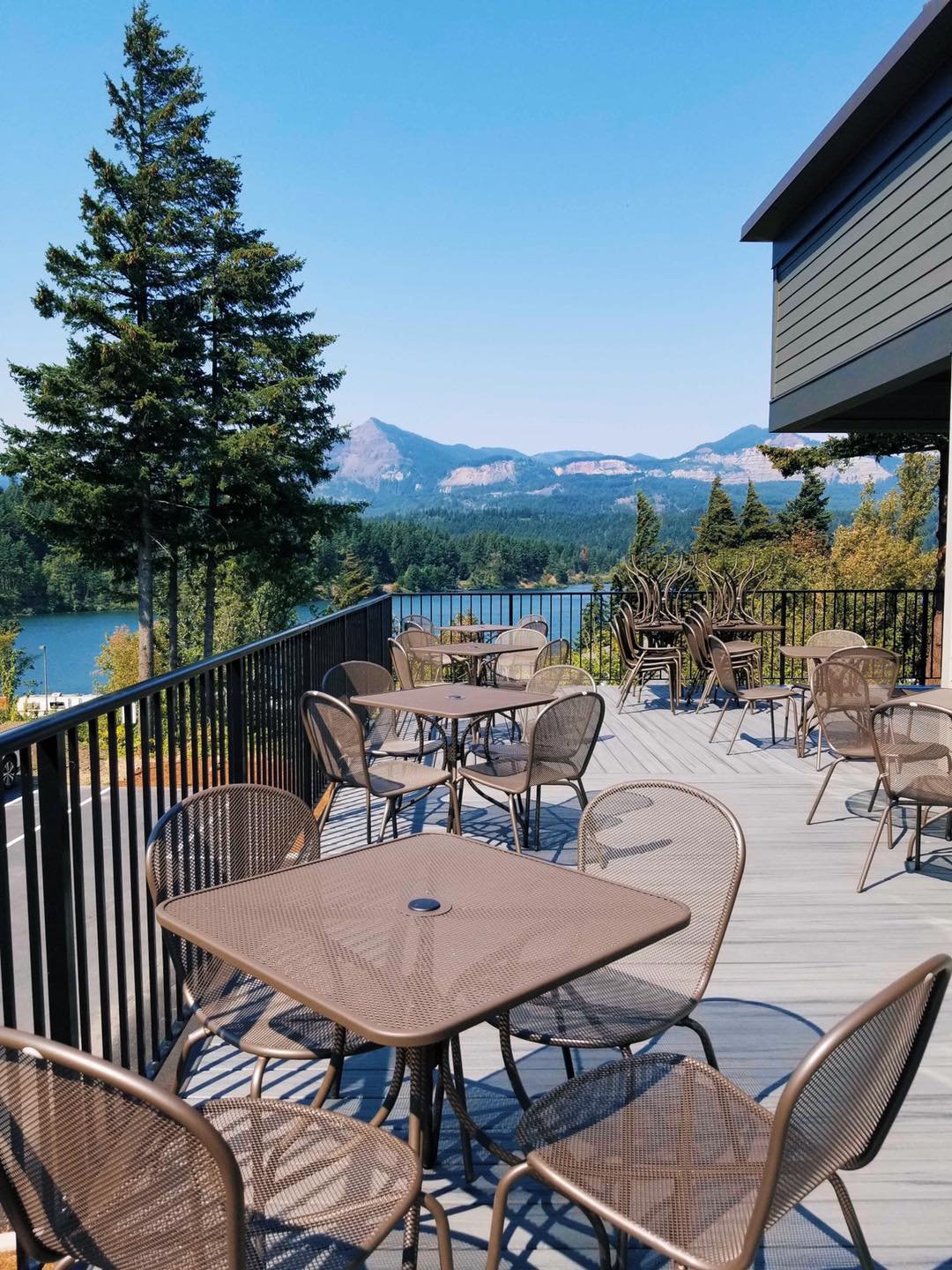 Thunder Island Brewing's 7 Days of Deals kicks off on Monday October 12, 2020, with a new deal featured each day through the 18th, including a digital deal for those who would like to plan their first visit for a later date.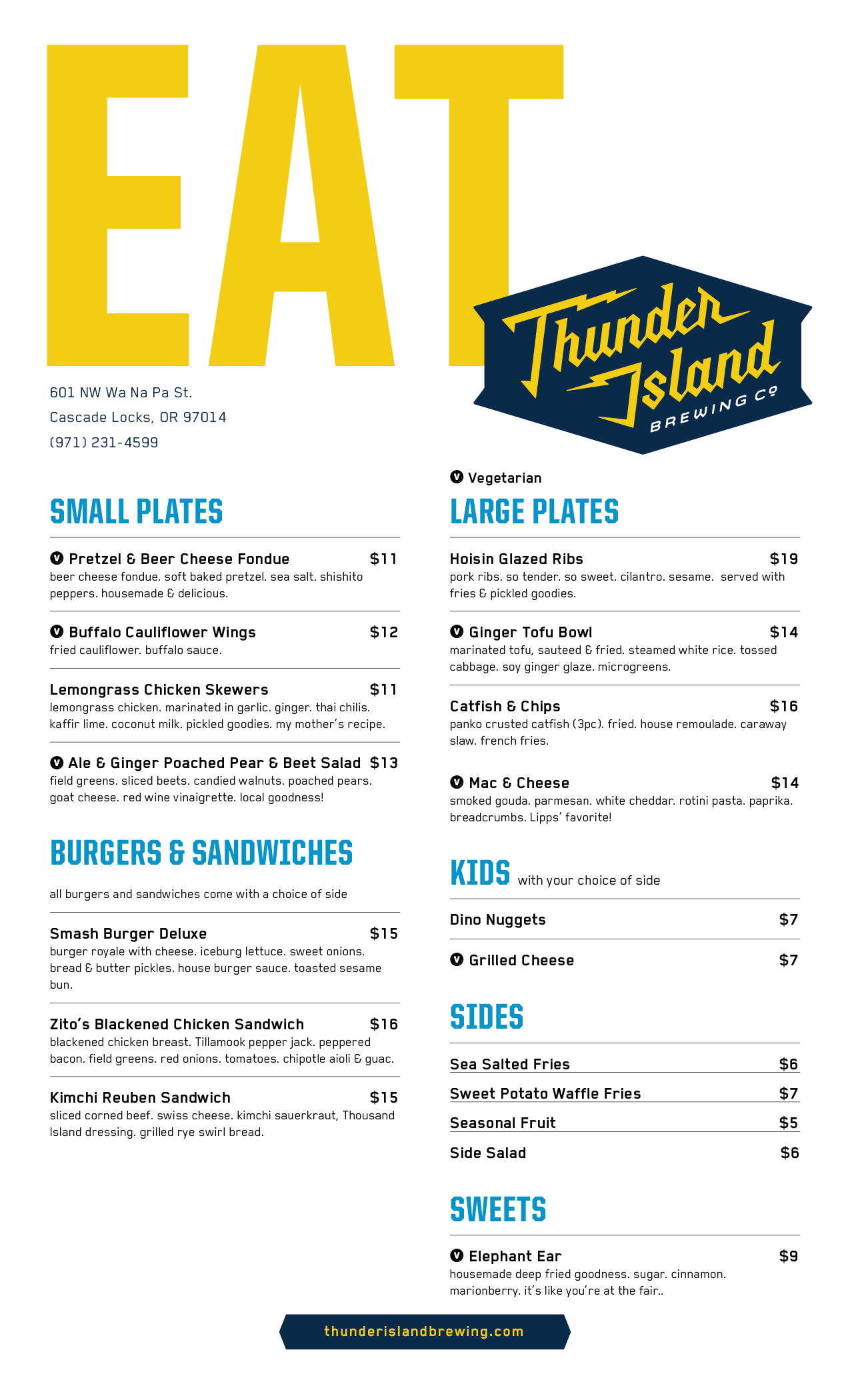 Thunder Island Brewing is open daily from 11:00am – 9:00pm with plenty of parking in its parking lot. Follow the brewery on Facebook and Instagram or visit its website to learn more.
Thunder Island Brewing Co.
601 NW Wa Na Pa St.
Cascade Locks, OR 97014