Chuckanut Brewery Expansion & Contraction Plans for 2021 – 2022
|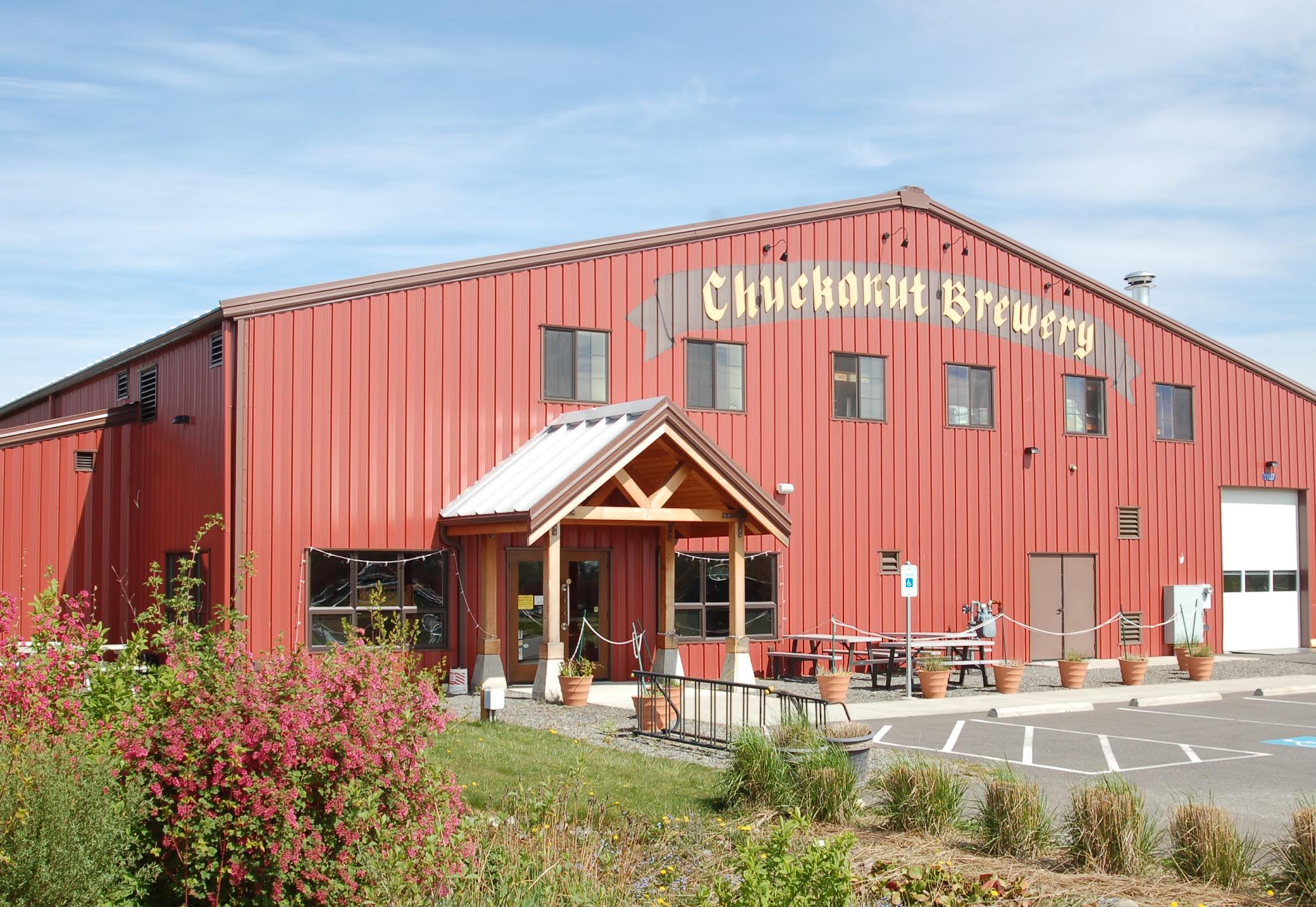 Earlier this year, Chuckanut Brewery announced plans to expand into Portland, Oregon with the forthcoming P Nut Chuckanut Beer Hall. To keep up with this new demand for its beers, Chuckanut Brewery will increase its footprint and brewing operations at its production brewery in Burlington, Washington. Unfortunately along with this expansion, Chuckanut Brewery announced the pending closure of its original location in downtown Bellingham, Washington.
Come mid-October, Chuckanut Brewery & Kitchen, located at 601 West Holly Street in Bellingham, will close its doors for good. The building in Bellingham where Chuckanut began its operations thirteen years ago in 2008 has been sold and the building's new owners wish to use the building for their own project.
According to the press release, this may not be the last of Chuckanut Brewery in Bellingham as its co-founders, Will and Mari Kemper, hope to return to the City of Subdued Excitement in the future. With the two expansions that they are working on, this Bellingham re-boot may be on the back burner through next year. The last day the Bellingham site will be open for food and beer will be in mid-October. The brewery suggests visiting their social media to find out the final date as we move closer to mid-October.
But with this closure, two expansion plans will take place from Chuckanut Brewery. After brewing and filling the tanks at its production brewery at the Port of Skagit in the heart of Skagit Valley for the past five years, Chuckanut's South Nut will see a large expansion. This expansion will see the brewery more than double in size with capabilities of brewing 8,000 barrels a year. It will also allow the brewery to go deeper in packaging its beer in both bottles and cans to fill its popularity amongst beer drinkers in the Pacific Northwest.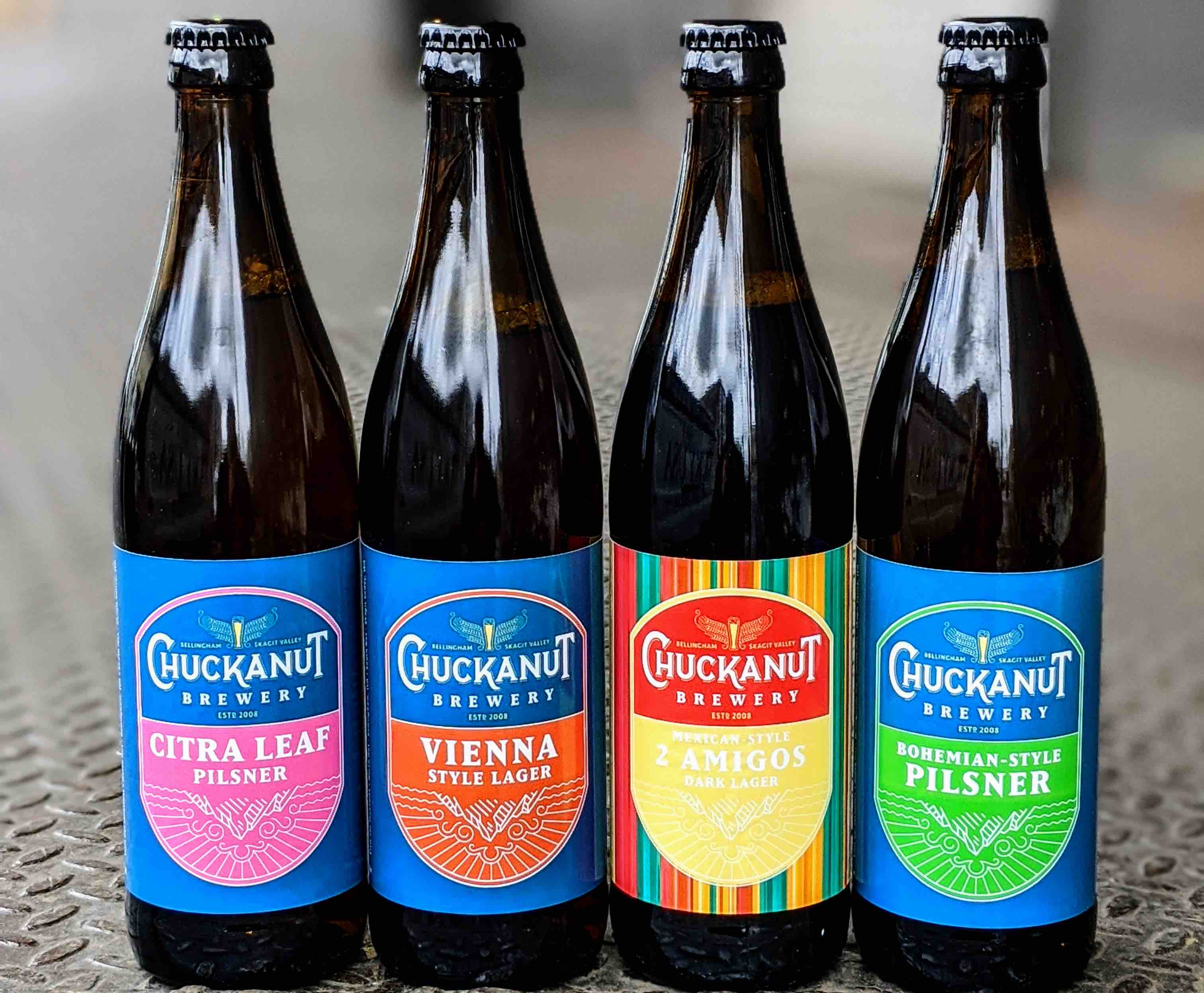 As the pandemic took hold, Chuckanut Brewery greatly expanded its offerings in 500mL bottles. The demand for the brewery's packaged beers was greater than what the brewery could supple. Therefore, the brewery reached out to the Port of Skagit to assist in this large expansion.
The Port of Skagit, in support of Chuckanut, will prepare a pad ready area for the expansion of the building at the South Nut production facility. The small batch brewery that was in Bellingham will then be moved and housed in the expanded brewery building which will also hold a packaging house, truck loading docks and staging area as well as a large storage area for cans, bottles and finished brewery product.
While this expansion is taking place in Burlington, four hours south in Portland, Chuckanut is preparing for a November opening of its new P Nut Chuckanut Beer Hall at 920 SE Caruthers Street. This new beer hall and beer garden will have indoor and outside seating for up to 76 patrons with beer, cider and sodas by the glass. There will also be packaged Chuckanut beers for off premise including party kegs!
P Nut Chuckanut Beer Hall will share part of the building that its Oregon distributor, Day One Distribution, is also moving into. Chuckanut intends to have visiting food trucks parked adjacent to the beer garden and hall for a variety of food options. The P Nut will offer beer to-go including growler fills, kegs, bottles and cans. Of course, official Chuckanut brewery merchandise will be available as well as pre-packaged snacks, cider and sodas. The official opening of the hall will be sometime in November 2021.