Cider Riot! Partners with Maletis Beverage in Oregon and SW Washington
|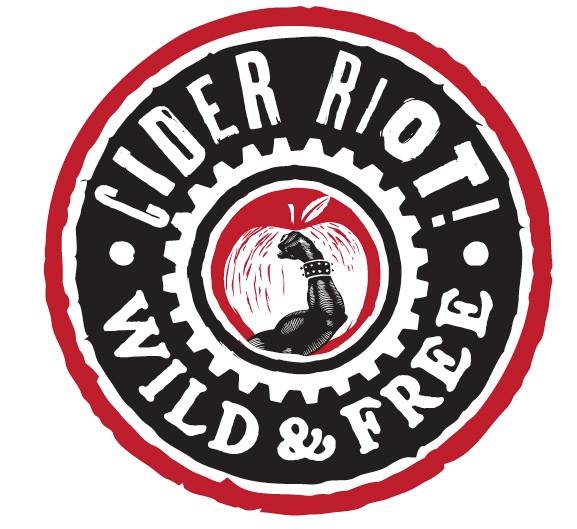 Portland, Oregon- September 15, 2015 – After two years of self-distribution Cider Riot!®, an urban cidery in the North Tabor neighborhood is broadening its reach by partnering with Portland's Maletis Beverage in Oregon and SW Washington.
Maletis will assume responsibilities for all bottled product effective September 17, 2015, and all draught product at the end of the year. Cider Riot! will continue to self-distribute in Corvallis, Eugene, and Central and Northern Washington.
"It's a great step for us," says Cider Riot! founder and cidermaker Abram Goldman-Armstrong. "Self-distribution has been great, I love visiting all the pubs and bottleshops that support us, though as demand for our cider has increased we felt that partnering with an experienced distributorship was the best way to reach all of our customers, and allow us to continue focus on making the best cider possible. We are very excited to be working with Maletis."
"Four arms and four legs aren't enough to carry everything we're producing," says Cider Riot! Director of Sales and Chief Levity Officer Izaak Butler. "By leaving the distribution to the professionals at Maletis, we will be able to focus on picking, pressing, and fermenting our cider apples and building a larger production facility and tasting room."
"Everyone at Maletis Beverage is excited to represent Cider Riot!, from the quality of the Ciders to the rich history behind the brand, this partnership embodies everything our sales team, retailers and consumers value," says Rob Maletis, owner and President of Maletis Beverage. "The reputation that Abram has earned growing up working in the apple orchards of Yamhill County, to his cider making abilities gives us great pride at Maletis Beverage to represents this respected cidery. In addition to Abram's keen cider making talents he's a very accomplished brewer and beer judge…..we put Abram in a small class of fellow colleagues that have earned the distinction of being a significant contributor to the cider movement in the Pacific Northwest."
About Cider Riot!:
Cider Riot! is an acclaimed urban cidery producing refreshing dry ciders in a converted garage in Portland's North Tabor neighborhood. Cider Riot! ciders are sold in Oregon, Washington, British Columbia, Norway, and from time to time at Hato's Bar in Tokyo, Japan. For more information visit www.ciderriot.com FB: Cider Riot Twitter @ciderriot Instagram: @cider_riot Media enquires contact Abram Goldman-Armstrong: ciderriot@gmail.com, 503- 730-5597
About Maletis Beverage:
Maletis Beverage is a fourth generation family owned and operated beverage distributorship servicing the greater Portland and Southwest Washington area. The company was recently honored with the Craft Beer Distributor Recognition Award by the Brewers Association, which recognizes beer distributors that go above and beyond to market, promote and sell craft beer. Founded in 1935, Maletis Beverage is proudly celebrating its 80th anniversary.