Clonakilty Distillery Partners with Pelican Brewing on Clonakilty Mother of All Storms Cask Finish Irish Whiskey
|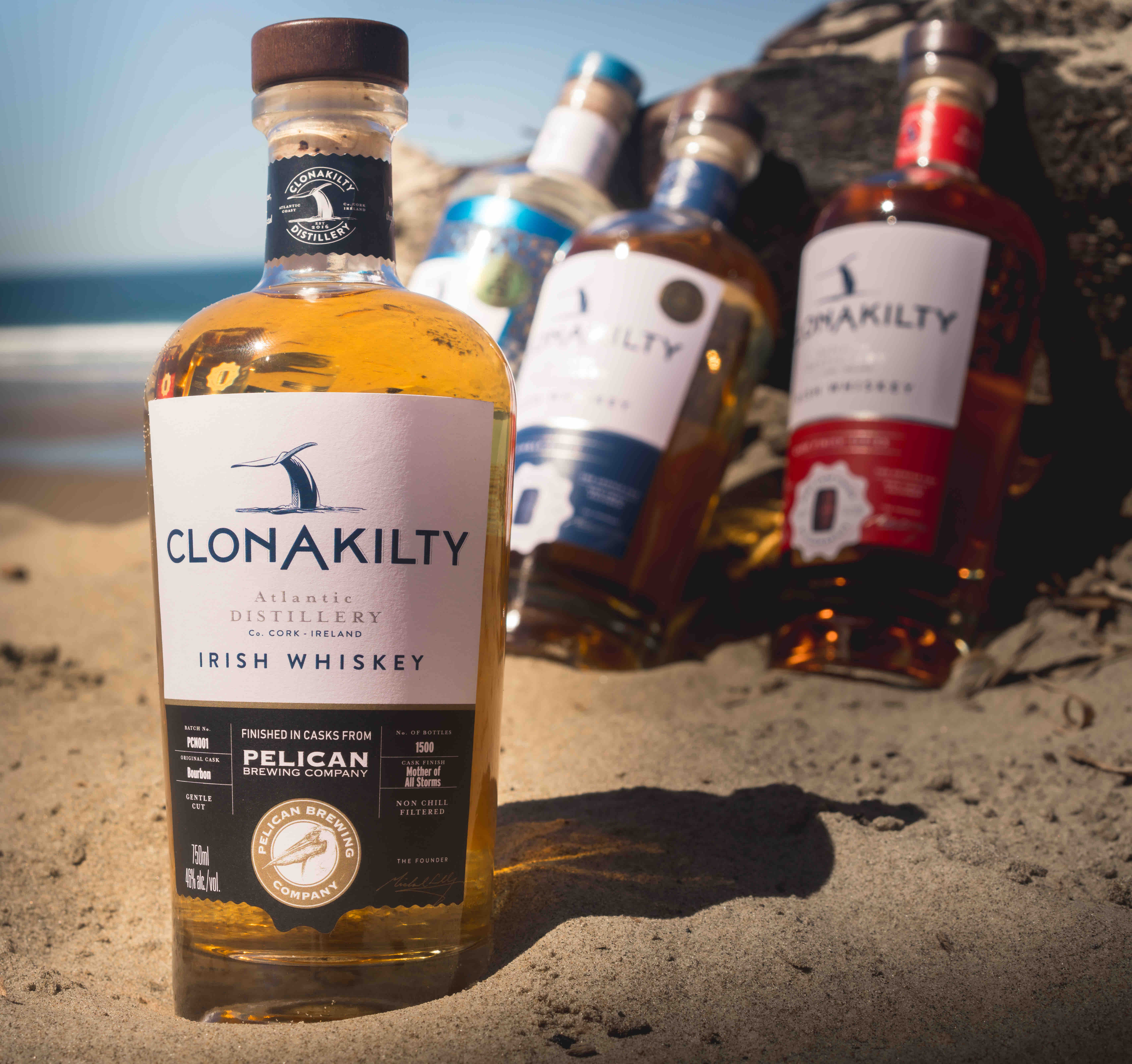 As we head into St Patrick's Day, one Irish Whiskey that has a connection to Oregon is from Clonakilty Distillery. Located on a bluff about 200 meters above the Atlantic Ocean in West Cork, Ireland, Clonakilty Distillery has created a whiskey in partnership with Pelican Brewing. The result is Clonakilty Mother of All Storms Cask Finish Irish Whiskey, likely the only Irish Whiskey with an Oregon connection and one perfect to toast on St. Patrick's Day with!
Clonakilty Distillery is a younger Irish distillery that opened in 2018 with a well-funded $10 million facility in the heart of West Cork, Ireland. Founded by the Scully family, they put together a distillery that sits above the Atlantic Ocean to allow for the beginnings of a maritime distillery that has a foundation for the long haul.
In partnering with Pelican Brewing, Clonakilty Distillery was intrigued with this idea of a cross-Atlantic coastal collaboration. Taking the idea that was popularize by Jameson with its Caskmates Series, Clonakilty did a barrel exchange with Pelican Brewing to assist in finishing one of its Irish Whiskeys.
"We are ecstatic to partner with Pelican Brewing, an independent brewery with ideals very much in line with our own," said Sean Scully, Business Development Manager of Clonakilty Distillery, in a statement. "Both of us strongly believe in giving back to the ocean that supports us, Pelican Brewing through their support of sustainability efforts and Clonakilty through Whale and Dolphin Conservation."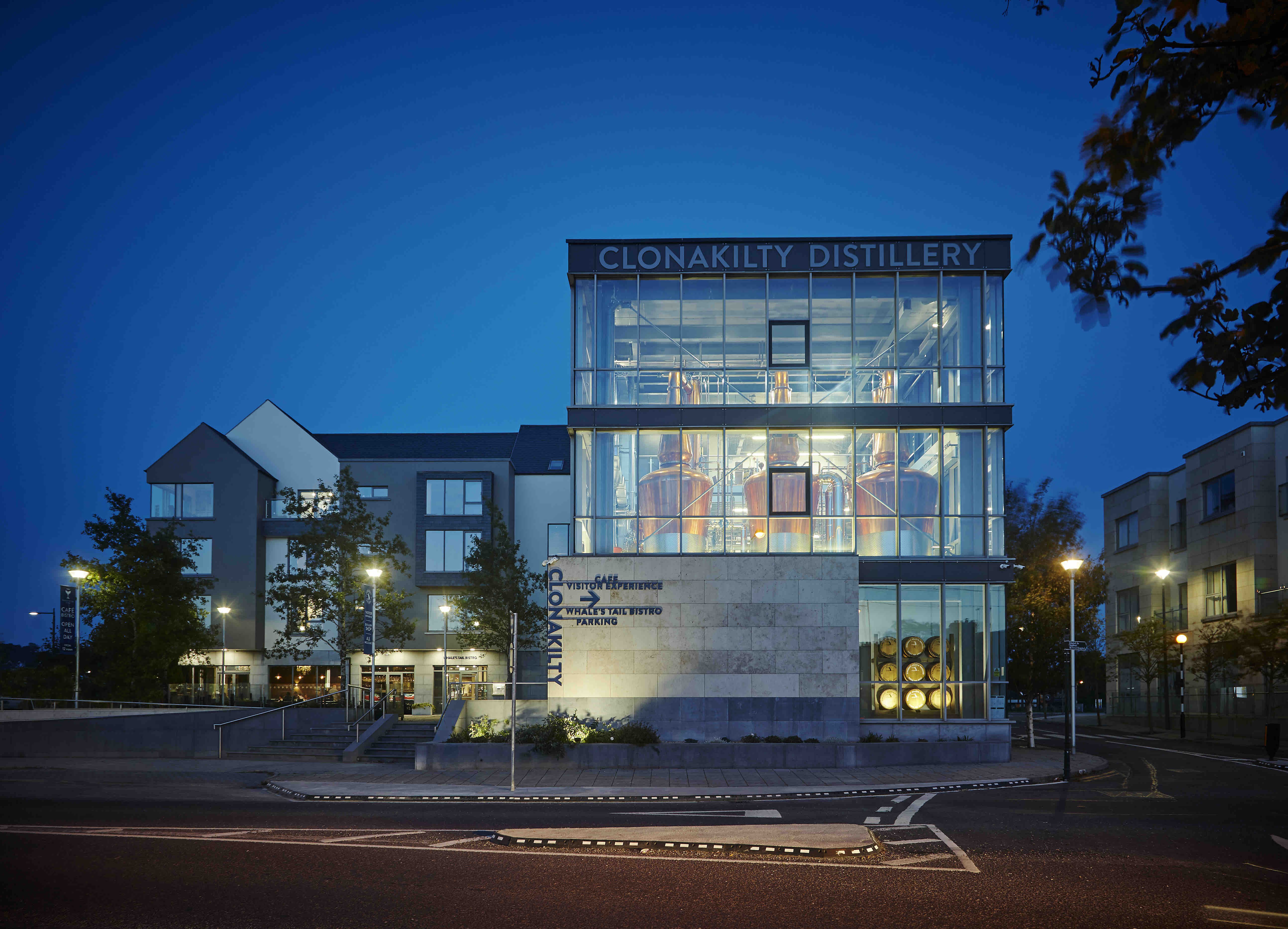 Clonakilty selected a number of casks from Pelican Brewing that once held its award-winning Mother of All Storms in them. Upon emptying out the English-Style Barleywine from these casks, the casks were sent on a voyage to West Cork, Ireland.
Once in Ireland these casks were then filled with Clonakilty Irish Whiskey and were then laid to rest for three months. During this rest these casks interacted with the Irish maritime environment that surrounds the Clonakilty Distillery. Once finished, 1,500 limited-edition bottles were filled and began their journey back across the Atlantic to be distributed in liquor stores throughout Oregon.
"We chose to share a few select barrels from our Mother of All Storms program because the big malty richness of this barrel aged barley wine compliments and enhances the smooth rounded flavours of Clonakilty Whiskey," said Darron Welch, Brewmaster of Pelican Brewing, in a statement. "Brewers are typically whiskey fans and we feel honoured to be a part of the collaboration and look forward to growing this intercontinental relationship."
On to the whiskey itself, Clonakilty Mother of All Storms Cask Finish Irish Whiskey pours a very light, almost straw color. Much more on the lighter side for a whiskey than we normally notice. It is a young whiskey after all and demonstrates that the distiller did not add any artificial coloring to this 92 proof whiskey.
The nose gives off plenty of maltiness and slight vanilla notes. Upon the first sip, a bit of heat is noticed but a drop or two of water in the Glencairn glass helps to dissipate this a bit to bring forth a bit more flavor to that palate. The time spent in the wood casks and the former Mother of All Storms barrel assists in some unique flavor profiles of nuts and dried fruit. Clonakilty Mother of All Storms Cask Finish Irish Whiskey is a decent whiskey, especially one of younger age. That said, at nearly $60 a bottle, it does bring a slight pause to it's overall value.
"The meticulous attention to detail and care that Pelican put into crafting their unrivaled beer offerings is outstanding to see," said Scully, in a statement." Building a partnership with a brewery that possesses their integrity and reputation is a privilege for us at Clonakilty and we look forward to further exciting projects in the near future."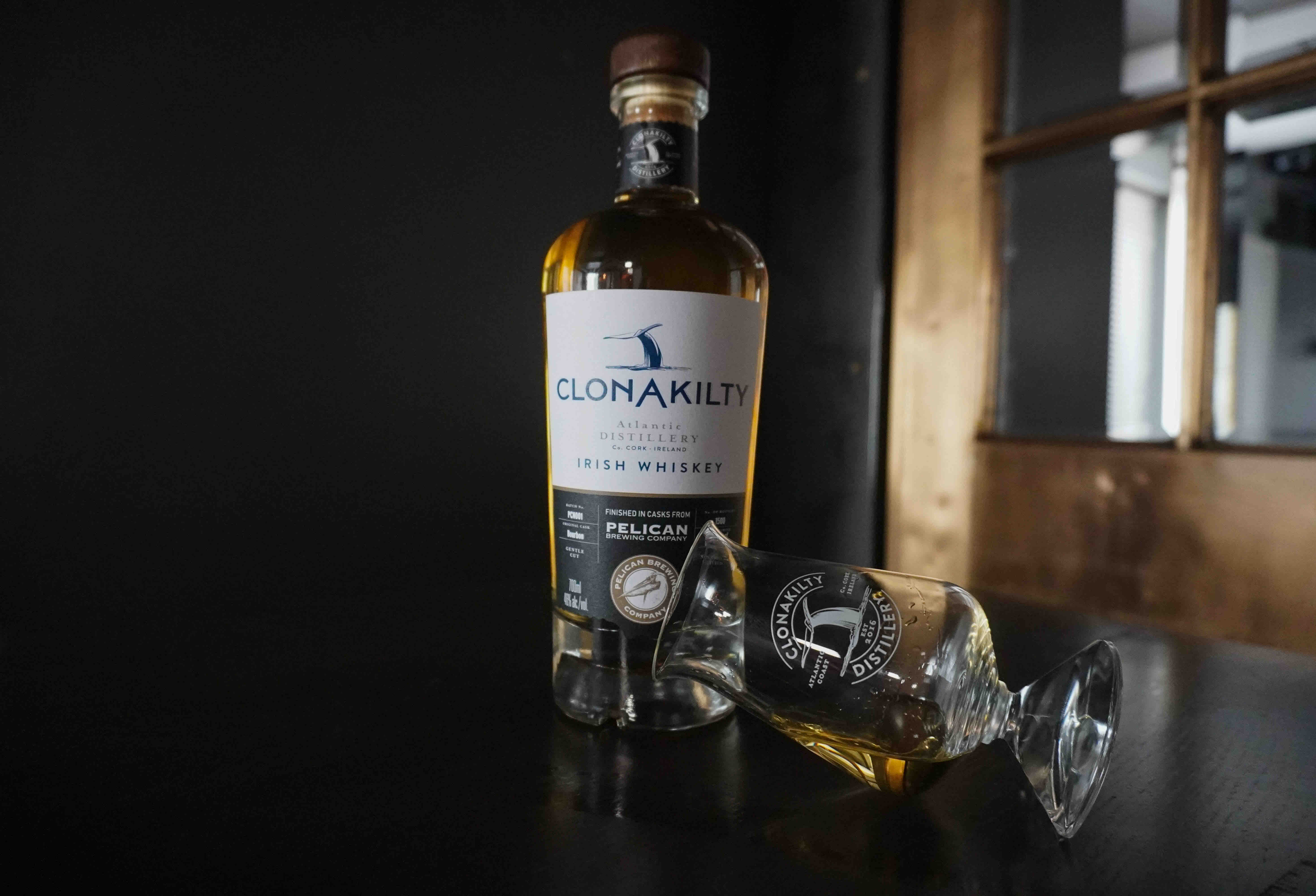 Clonakilty Mother of All Storms Cask Finish Irish Whiskey retails in Oregon at $59.95 per 750mL bottle. It can be located by using the Oregon Liquor Control Commission Online Search Tool, just type in the brand name and zip code and away you go.
In addition to the Clonakilty Mother of All Storms Cask Finish Irish Whiskey, Oregon also carries Clonakilty Irish Single Batch Double Oak, Clonakilty Irish Single Grain, and Clonakilty Irish Whiskey Port. Many of these bottles, alongside a few other brewery collaborations, can be purchased directly from Clonakilty for U.S. delivery by clicking here.
Follow Clonakilty Distillery on Facebook, Instagram, and Twitter.