Craft Brew Alliance to Launch pH Experiment Pacer Low Proof Seltzer
|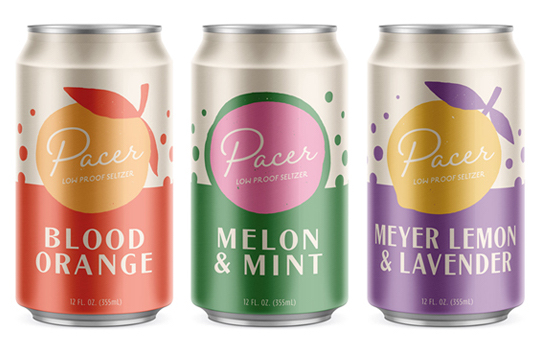 Craft Brew Alliance will be adding a hard seltzer line to its product mix in late May. But this endeavor will not be coming from Widmer Brothers Brewing or Redhook Brewery or Kona Brewing. This new line of Pacer Low Proof Seltzer will be launched by CBA's pH Experiment.
The goal with its pH Experiment, an incubator that accelerates the testing of new beverages is a growth target for CBA with a lofty goal of reaching $25 million in revenue by the year 2025. It's with this group that's led by Widmer Brothers Brewing's Innovation Brewmster Thomas Bleigh, that has been bringing new, unique beverages to focus groups over the past year to test what flavors prove to be interesting enough to bring to the greater marketplace.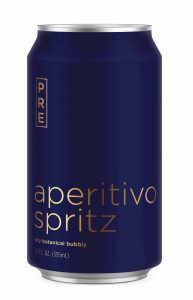 Last month pH Experiment announced the forthcoming launch of Pre Aperitivo Spritz, a 6.6% ABV dry, botanical bubbly with an herbaceous bitterness that is reminiscent of the classic Italian aperitivo. This one is a nice beverage when we sampled it this past fall and proved to be popular enough to bring to market this year. Pre Aperitivo Spritz will be available in Oregon, California, Arizona and Tennessee this Memorial Day Weekend in six-packs of 12 oz cans and 12 oz clear bottles.
Joining Pre Aperitivo Spritz this summer will be the new line of Pacer Low Proof Seltzer that targets the health-conscious drinker. Three unique flavors of Blood Orange, Meyer Lemon & Lavender, and Melon & Mint will be offered. Each seltzer is gluten free and under 50 calories, with less than 1 gram of sugar and 2% alcohol by volume. Pacer will be available in 12 oz cans and in two packages, a Variety 12-pack and Blood Orange 6-pack, Pacer will hit shelves in July targeting leading retail chains in markets across the United States.
"We already knew moderation was becoming more important to drinkers. What we understood more fully after last year's research was that moderation means different things to different people in different occasions," said pH Experiment General Manager Karmen Olson in a statment. "We heard from many drinkers who said they wanted something that would help them pace themselves to stay in control. With seltzers growing triple digits but available only in non-alcohol or 5% ABV, we saw an opportunity to create a low proof offering that would allow drinkers to moderate at their own pace."