Crowing Hen Farm and Brewery Adds Charm to Willamette Valley Wine Country
|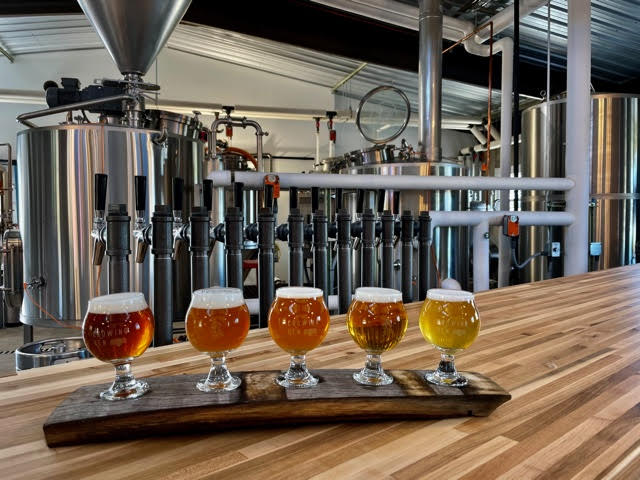 Cozily tucked among rolling hills of grape vines and hazelnut trees in the Willamette Valley just outside of Carlton, OR is a farm and brewing operation that recently opened doors to locals and tourists alike.
Crowing Hen Brewery is a family operation set on an idyllic farm that has an essence of days before.
Michelle and Ryan Rhea, along with their three children, have been on the property for four years and have done a lot to get the brewery up and running while also preserving the farm and its history.
Having once belonged to the neighboring Our Lady of Guadalupe Trappist Abbey, it has been a number of things over the years including a hay farm, a dairy farm and most recently a dog breeding farm. The main barn on the property that now houses the brewery was built in the 1940s. The Rheas kept as much of the original structure as they could, including the walls and overhead beams.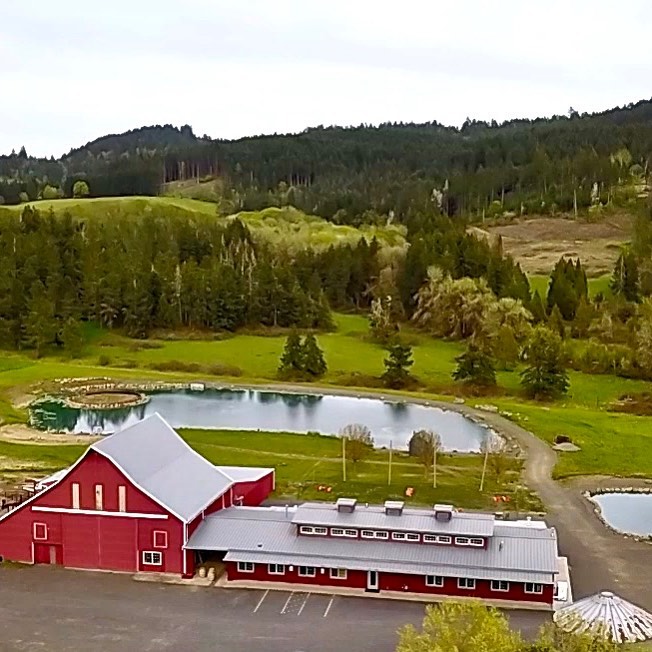 The Crowing Hen story begins when the Bay Area couple were visiting Oregon for a hustle-and-bustle getaway. At the time, the Rheas had no idea their quaint vacation would turn their lives around.
"We drove past this farm, saw it was for sale, and just loved it," said Michelle. "We put in an offer for fun and they said said, 'Come and see it!'"
Not long after, Ryan left his job at Apple, and Michelle, who is a nurse, transferred to a nearby Kaiser hospital. With little experience living on and running a farm, they quickly got to work assimilating to life in the country.
When deciding what to do with the large property they just took on, getting into wine crossed their minds, but in the end they stuck with what they love; beer.
The couple were initially inspired to homebrew by Michelle's father Paul, who is an avid homebrewer. After 15 years of homebrewing, Michelle and Ryan felt they had a good grasp.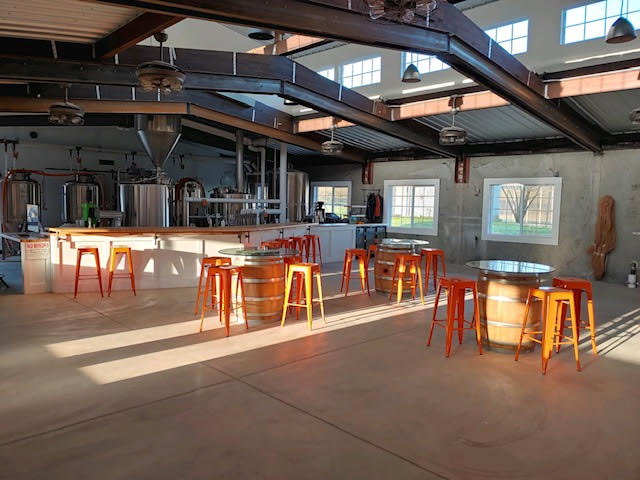 Together they create recipes that showcase both of their palates. Ryan is into hop-forward beers, Pale Ales and IPAs, while Michelle prefers lighter, tarter beers like Berliner Weisse. To dial in the recipes for top quality, Michelle puts her organic chemistry background to use creating specific water profiles for each beer.
With such expansive taste differences, the beer menu will always offer something for everyone to try, Michelle noted.
In the tasting room they are currently pouring a Peachy Keen Tart, Berliner Weisse, Nearly Double IPA, Feeling Hazy IPA, and the McKenzie Pale Ale which features the new McKenzie hop hybrid created locally at B&D Farms in St. Paul, OR.
To maintain quality and promote a sense of place, they are rigidly committed to keeping everything the brewery does as local as possible.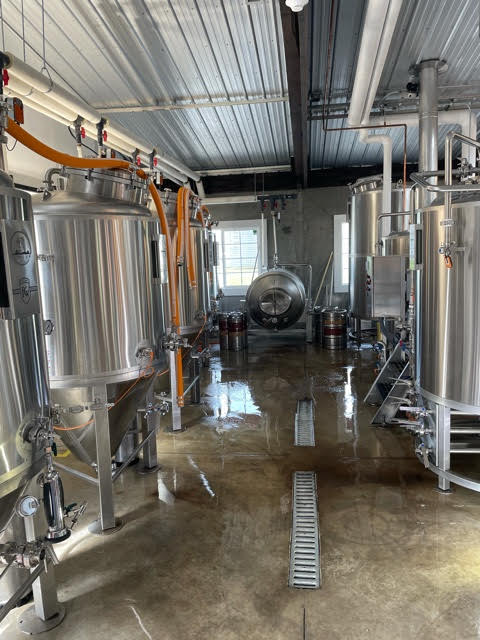 The 5-barrel brewing system they put in was all made just up the road by Portland Kettle Works. They buy most of their grains from Great Western Malt out of Vancouver, WA and emphasize using ingredients such as Oregon only 2-Row malt. And, all hops are sourced locally, mostly within the Willamette Valley.
They are also currently in the process of planting their first acre of hops which will feature the 10 local hop varieties they plan to focus on, such as Mt. Rainier, Mt. Hood, Cascade and Comet hops. In early summer they will expand and plant those varieties across 15 acres.
Not only do they feature hops and beer, but the family recently welcomed 40 chickens and two cows to help eat up all the spent grain, further adding to the bucolic nature of the space and location.
Featuring local cheeses and meats, a variety of yard games, and expansive outdoor seating, the tasting room and outdoor space are family and dog friendly and offer a relaxing environment to enjoy a spectacular view of the valley.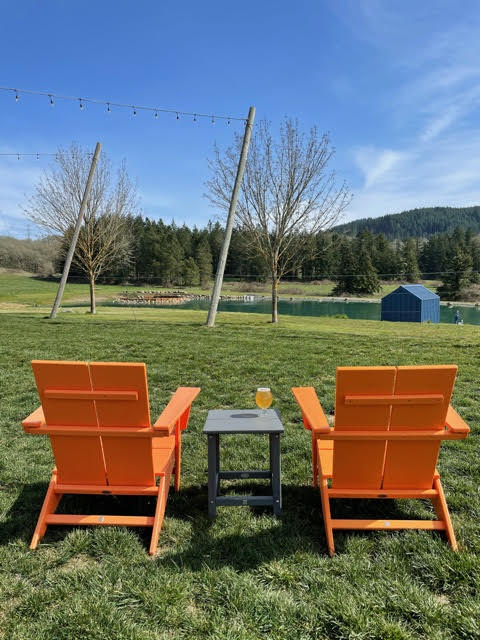 Crowing Hen is open Thursday to Sunday, 11 am to 7 pm and is located at 10282 NE Abbey Rd., Carlton, OR 97111.