Deschutes Brewery and Bendistillery to Release Exclusive 2018 Black Butte Whiskey
|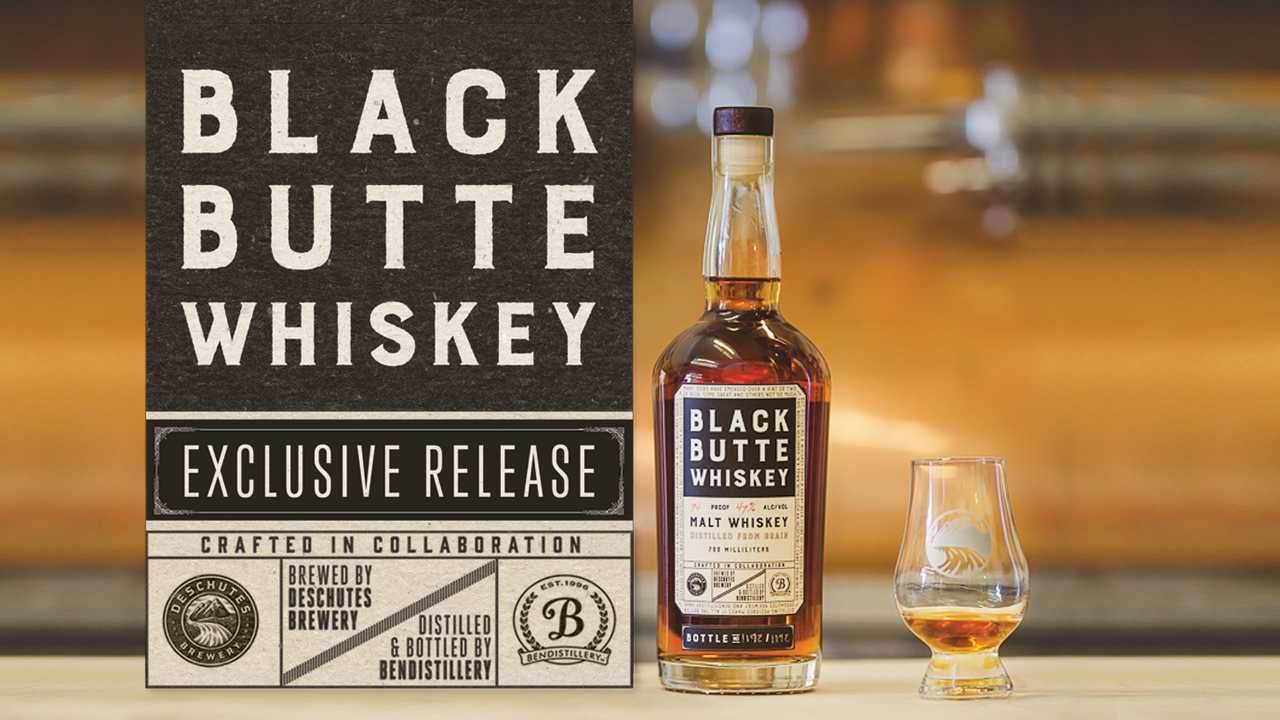 Three years ago, Black Butte Whiskey, a rare collaboration between Deschutes Brewery and Bendistillery made its debut. That year the whiskey was available at the Deschutes Pubs to order by the dram and also a very limited amount made its way to select Oregon liquor stores.
Then for the 2017 vintage, bottles were only released in Bend and none made their way to Portland for any off-premise sales. Now the bottles of 2018 Black Butte Whiskey will make its debut this week!
Bottles of the limited 2018 Black Butte Whiskey will be available for sale to the public beginning at 4:00pm on Wednesday, December 5th in both Bend and Portland, Oregon. Each bottle will retail for $84.95.
In Bend, bottles will be sold at Bendistillery's Crater Lake Spirits Downtown Tasting Room located at 1024 NW Bond Street with a 3-bottle limit. In Portland, bottles can be purchased from Bendistillery at the Deschutes Brewery Portland Public House at 210 NW 11th Ave with a 2-bottle limit.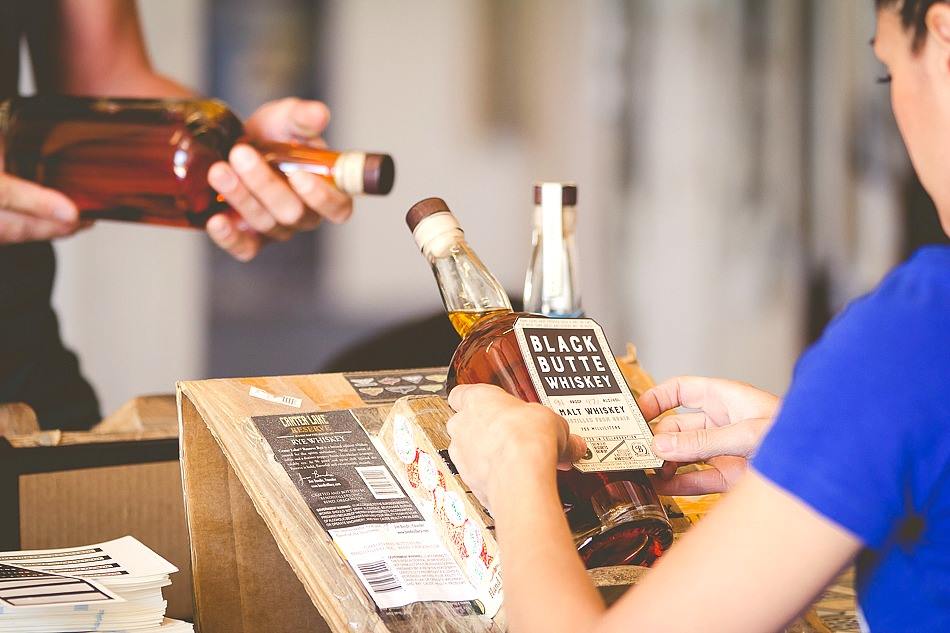 Black Butte Whiskey pours are available year-round at both pubs and additionally at the Portland International Airport pub. Both the Bend and Portland pubs will debut an exclusive barrel-aged Manhattan next Wednesday to celebrate the release as well.
"We are thrilled at the cult-like following this unique beer-based whiskey is gaining from both craft beer and spirits fans," said Alan Dietrich, CEO of Bendistillery in a statement. "Customers want high quality beverages that are delicious, sharable and conversation-worthy, and I feel like that is something both Bendistillery and Deschutes Brewery are known for providing."
"Black Butte Whiskey is a great example of the innovative adult beverages Bendistillery and Deschutes Brewery have been introducing to our fans since our respective openings," said Mike Rowan, food and beverage director at Deschutes Brewery in a statement. "We've always been committed to exploring new ways to surprise and delight our customers."
Black Butte Whiskey Description:
Black Butte Whiskey is an American malt whiskey distilled from the wash of Deschutes Brewery's famed Black Butte Porter beer. It is double-distilled and aged in new #4 char American oak barrels. The resulting spirit is a complex whiskey that retains the malty, chocolatey notes of Black Butte Porter and finishes with the soft, nearly sweet character that has become the hallmark of spirits made with the water from the Cascade Mountains of Central Oregon. The idea for the whiskey began nearly 20 years ago as an ongoing conversation over beers between Jim Bendis, founder of Bendistillery, and Gary Fish, founder of Deschutes Brewery.