Deschutes Brewery Hires Mark Fischer As Director of Brewery Operations
|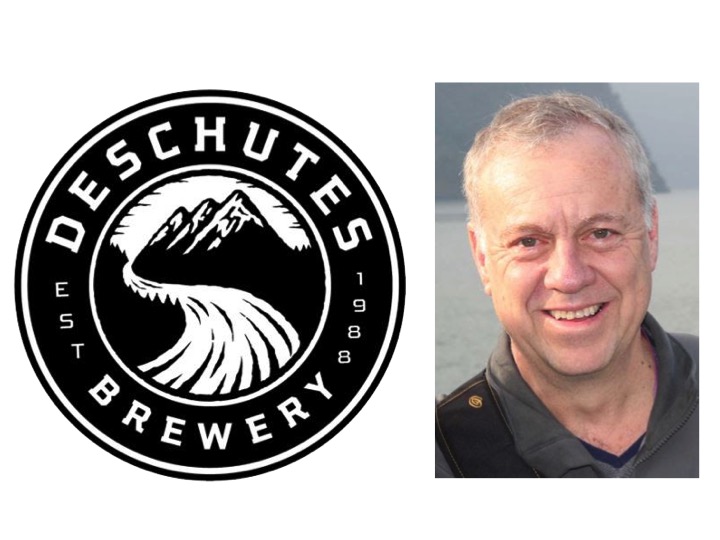 With the recent departure of Karl Ockert as its Director of Brewing Operations, Deschutes Brewery has announced that Mark Fischer would take over this position on April 30, 2018. For the past 15 years Fischer spent time in Fort Collins, Colorado working at New Belgium Brewing. There he held positions as Senior Plant Manager, Director of Operations and Production Manager.
Fischer was born and raised in Canada where he completed his bachelor's degree in mechanical engineering at Carleton University in Ottawa. He then went on to earn a Master of Business Administration from Wichita State University and holds a capital management diploma from Northwestern University. Prior to beer industry, he held various positions at IMC Salt Company in Overland Park, KS, including plant manager, mechanical superintendent and project engineer.
Additional Reading: Karl Ockert To Depart From Deschutes Brewery
"Mark brings over 30 years of operations management experience, including proven success as a builder and creative thinker," said Michael LaLonde, president and CEO of Deschutes Brewery in a statement. "Not only did he oversee operations for New Belgium's Fort Collins brewery, he contributed to projects related to sustainability and company culture that fit right in with Deschutes' values. With future plans that include growing capacity with our can line, adding more sustainability practices in our facilities and an east coast expansion, he'll be a great addition."
During his 15 years at New Belgium, Fischer held various roles where he managed all brewing operations, maintenance, waste water treatment systems and the expansion of production capacity from 250,000 to 700,000 barrels per year. He also was instrumental in the successful design, construction and startup of New Belgium's brewery in Asheville, NC.
"The first time I met a group of co-workers at Deschutes was in 2009, and I immediately felt at home and comfortable with all of them.  I'm very excited to now be a part of this great team!," said Fischer in a statement.