Drew Gillespie Promoted to President of Pike Brewing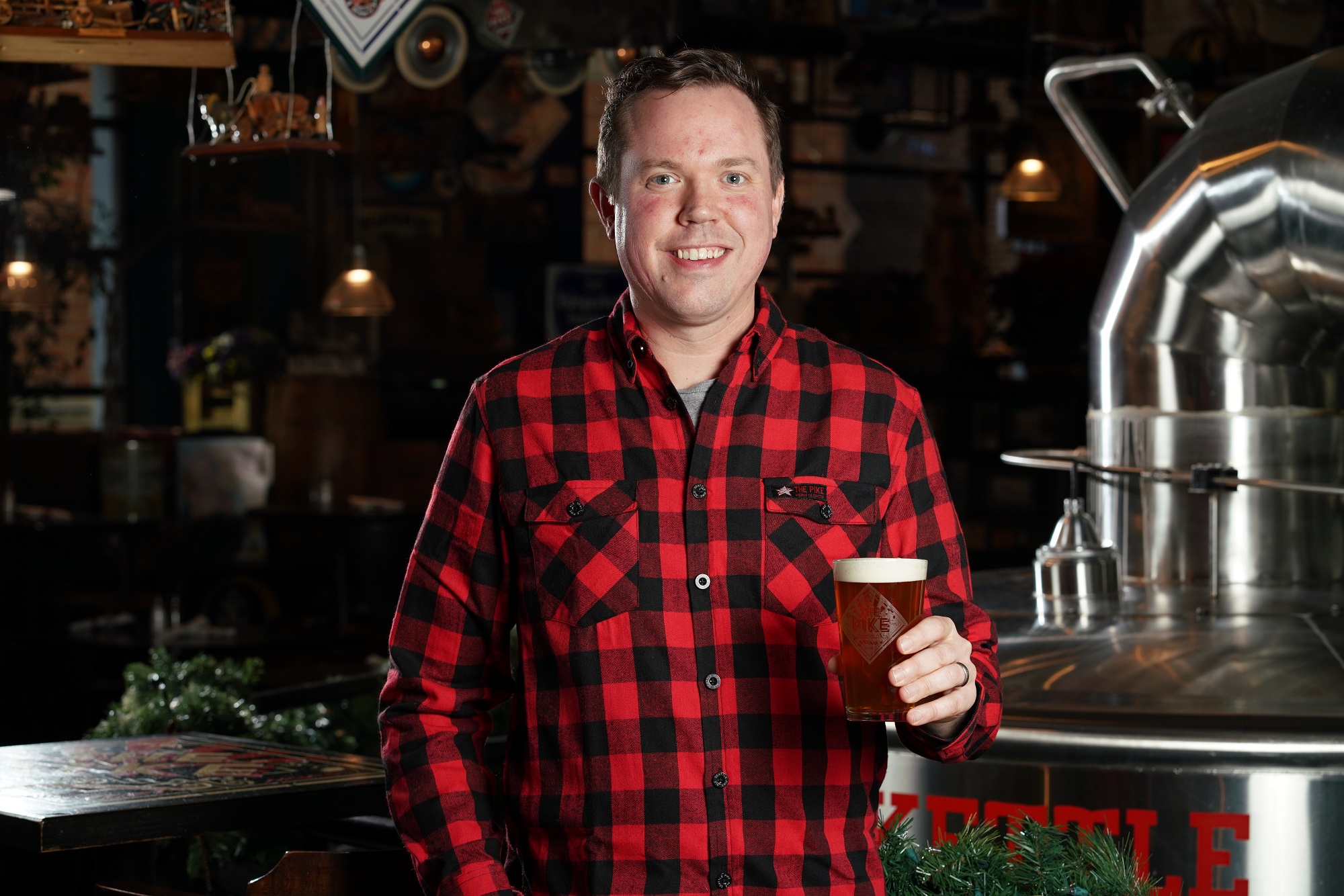 After spending the past twenty years working his way up through the ranks at Pike Brewing, the legendary craft brewery from Seattle promoted Drew Gillespie as its new President this evening.
Drew began his career at Pike Brewing back in 1998 as a line cook. Through the years since then he has advanced his career to become the brewery's Vice President of Operations in 2011 and then becoming co-owner alongside the Finkels, Patti Baker, and Gary Marx in 2015. Now three years later he is the icon brewery's President. Congratulations to Drew!
Here are further details from Pike Brewing's press releases…
"Pike is an independent family business and Drew is part of the family. He is a caring, ethical individual of integrity," says Rose Ann. The Finkels call Drew's promotion a natural development, and the clear next step in the plan for Pike to become a 100-year-old independent craft brewery. "We have seen first-hand Drew's enthusiasm and devotion to Pike, its success, and its adherence to a philosophy of quality and sustainability. This includes a passion for giving back to the community. He is a superb business person, illustrated by his almost seven years as vice president of operations, and a key part of Pike's plan for longevity entering year 30. Rose Ann and I are thrilled to have Drew help guide Pike into the future and are pleased to present him with the title to match his contributions." Charles and Rose Ann will continue to be active members of Pike's management team as board chairs.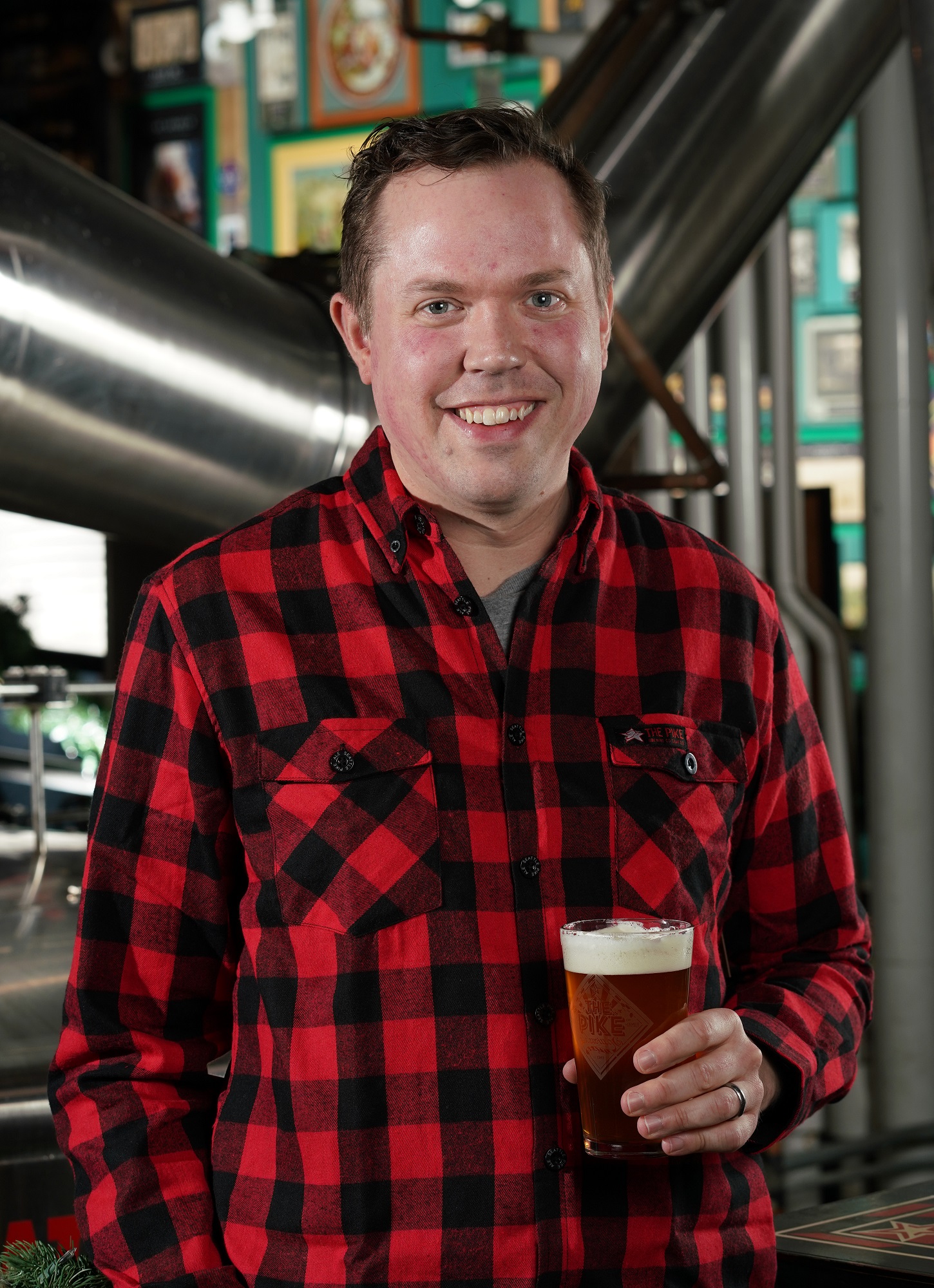 During his tenure as vice president of operations, Pike Brewing Company has thrived, seeing consistent sales growth at The Pike Pub, a brewery production increase of 30%, and the addition of Pike's new oyster bar and Northwest-focused restaurant Tankard & Tun. Since its opening last year, Eater Seattle called Tankard & Tun Pike's "glittering crown," one of the most beautiful restaurants of the year, Sip Northwest proclaimed it, "one giant leap into 21st century craft beerdom," Seattle Magazine named it the "new downtown go-to," and Seattle Met promised the restaurant was, "as committed to good beer as ever." This year, Drew expanded Pike's public transportation benefits to include all fulltime Pike team members, and in October, Pike Brewing celebrated its 29th anniversary and the release of newly designed cans for four year-round beers: Pike IPA, Pike Space Needle IPA, Pike Kilt Lifter, and Pike Monk's Uncle. With an eye toward the future, Drew says, "What separates Pike is that we're always looking forward. While we take pride in the past, Pike was founded by forward thinking, and it's how we make decisions today. What new beer, what new project is around the corner—that's what gets me excited about my job."
Pike Brewing Company is an independent craft brewery founded in 1989. Located in Seattle's iconic Pike Place Public Market neighborhood, Pike Brewing Company is home to The Pike Pub and Tankard & Tun.
About The Author
DJ
D.J. is a Portland, Oregon based writer that spent his formative years in the Midwest. With over 20 years under his belt of drinking beer at festivals across America and the world, he has developed a strong appreciation and understanding of craft beer and the industry that surrounds it. He can be found in any of the great breweries or beer bars that make Portland the best beer city in the world. His writing can also be found in Northwest Brewing News and can be followed on Twitter at @hopapalooza.