Drink Tropic Chronic IPA and Win a PlayStation 5 Video Game Console
|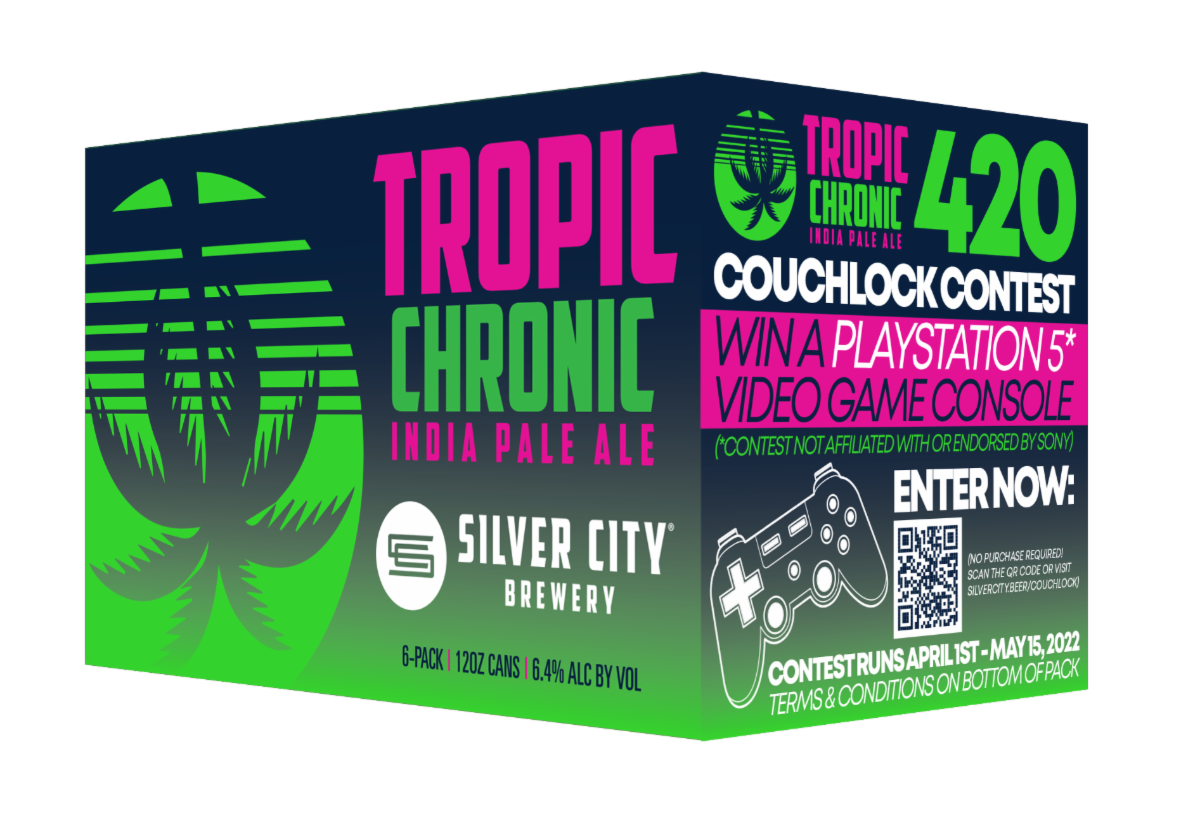 A sweet new contest begins today as Silver City Brewery will be giving away a brand new PlayStation 5 Video Game Console as part of the brewery's CouchLock Contest just from drinking some Tropic Chronic IPA. This contest kicks off today, April 1st (no fools) and continues through May 15, 2022.
Participants can enter by scanning a QR code on specially marked 6-packs of Tropic Chronic IPA, or by visiting silvercity.beer/couchlock. No purchase necessary, additional entries can be gained through a variety of methods, including visiting Silver City Brewery through a variety of social media channels, and by submitting pics of their ideal great time with Tropic Chronic IPA. Must be 21+ to enter. Further terms and conditions can be found on the contest form.
(Note: Contest is not affiliated with or endorsed by Sony, and is wholly sponsored by Silver City Brewery in Bremerton, Washington.)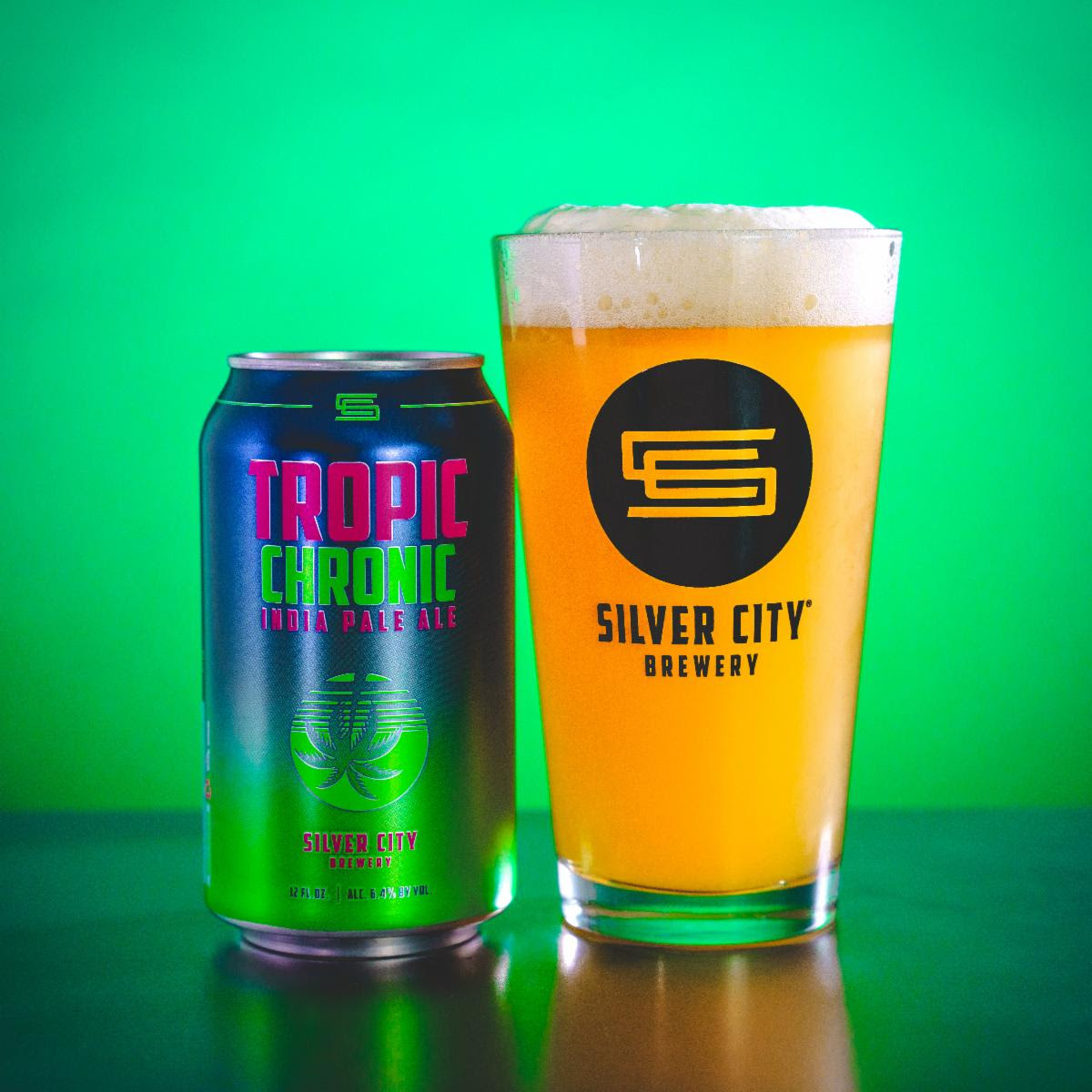 Tropic Chronic IPA Description:
An experimental variant of our beloved Tropic Haze IPA, Tropic Chronic exudes extremely dank aroma and flavor components resulting from the use of terpenes– aromatic compounds found in many plants, though most commonly associated with MJ.
In order to create a beer reminiscent of the PNW's favorite herb, our brewteam arduously analyzed several specimens, carefully selecting a strain that emanates aromatic properties deemed compatible with Tropic Haze IPA.
These specimens were then sent to a lab, so that the types of terpenes could be identified, allowing us to synthesize the desired aromatic qualities through terpenes derived from natural, non-MJ flora. We hope you enjoy partaking!
Tropic Chronic IPA is available on tap and in 6-packs of 12oz cans throughout Washington, Oregon, Idaho, Montana, Alaska, and Hawaii.