Ecliptic Brewing Reopens its Moon Room Location
|
On July 1st, Ecliptic Brewing abruptly closed down its satellite location, Moon Room, in Southeast Portland's Buckman neighborhood. Due to staffing shortages, the brewer decided to focus all efforts on its Mothership location. Now after a few months to re-evaluate its staffing and the general overall labor market, last week Ecliptic Brewing re-opened the doors to its Moon Room location.
With the re-opening five days a week from Wednesdays through Sundays, the Moon Room has been tweaked a bit from where it was at last year when it opened its doors to the public in the former space of Base Camp Brewing.
The plentiful outdoor seating, albeit uncovered, is still there for the glimpses of the sun that will grace us in the shorter days ahead. Inside the Moon Room is where the brewer has made a few changes. The moon artwork is still there but now the space offers a new aesthetic with a more relaxed atmosphere. There are booths, a few larger tables and a new lounge area all under dimly lit lighting.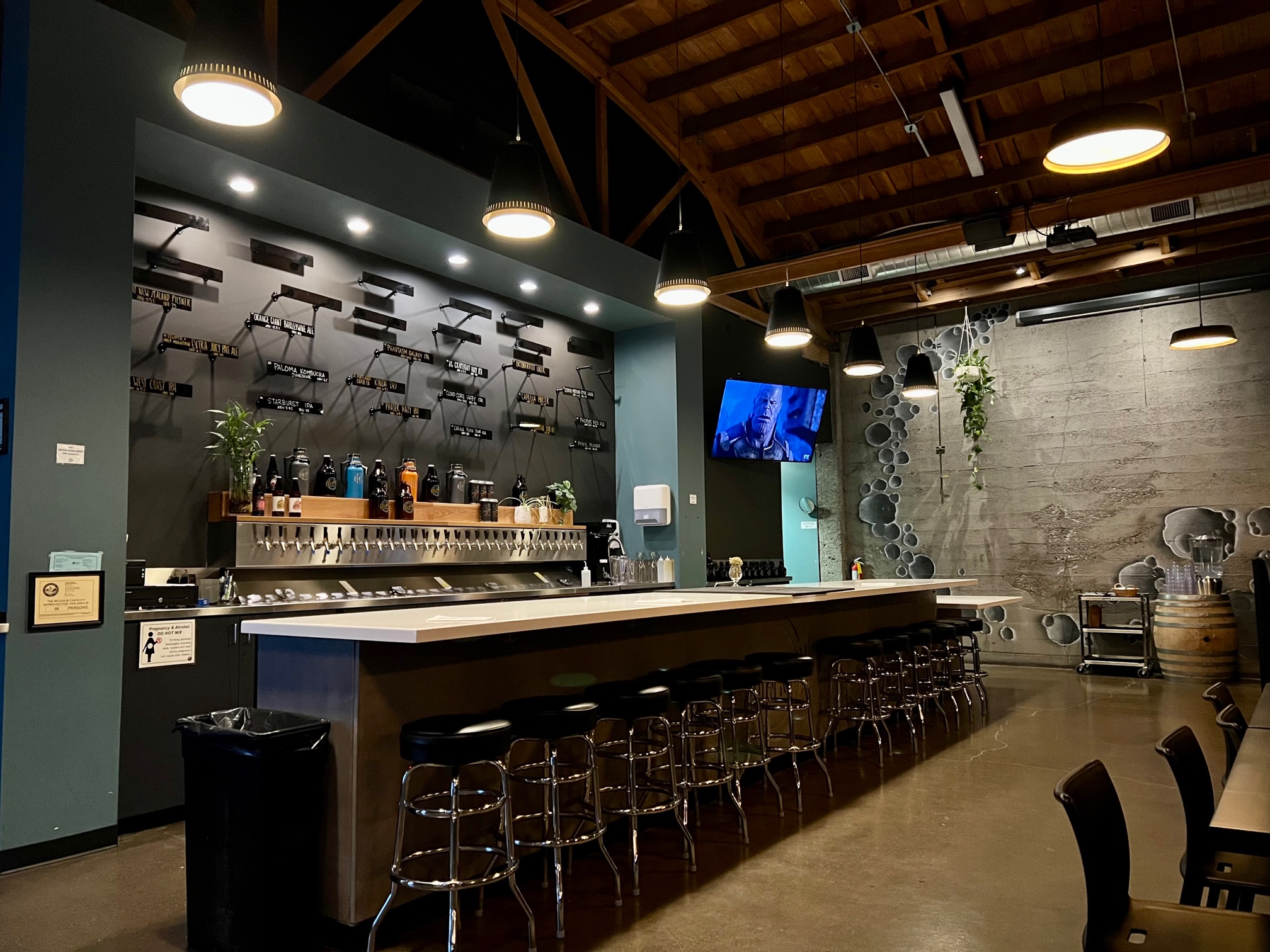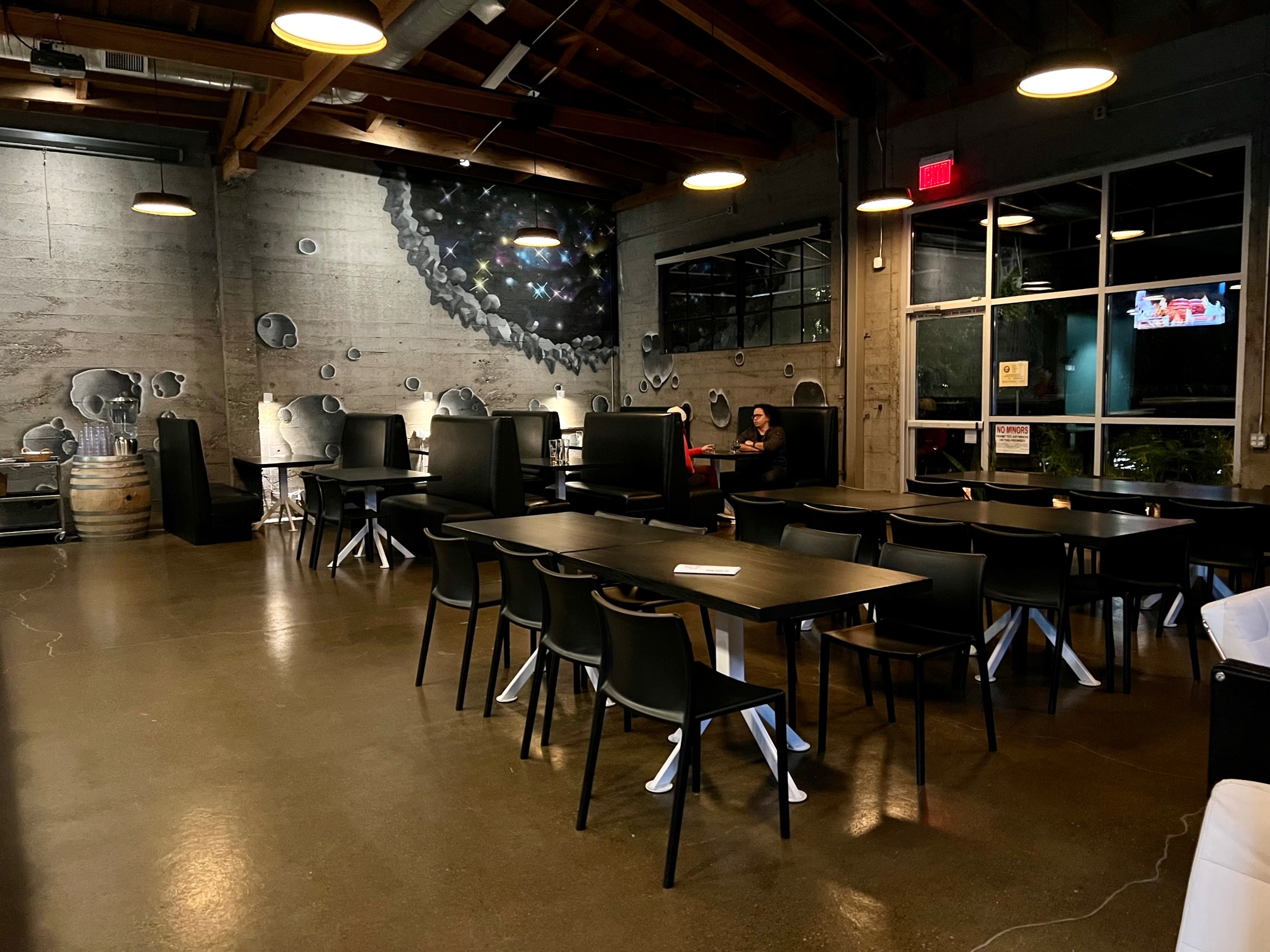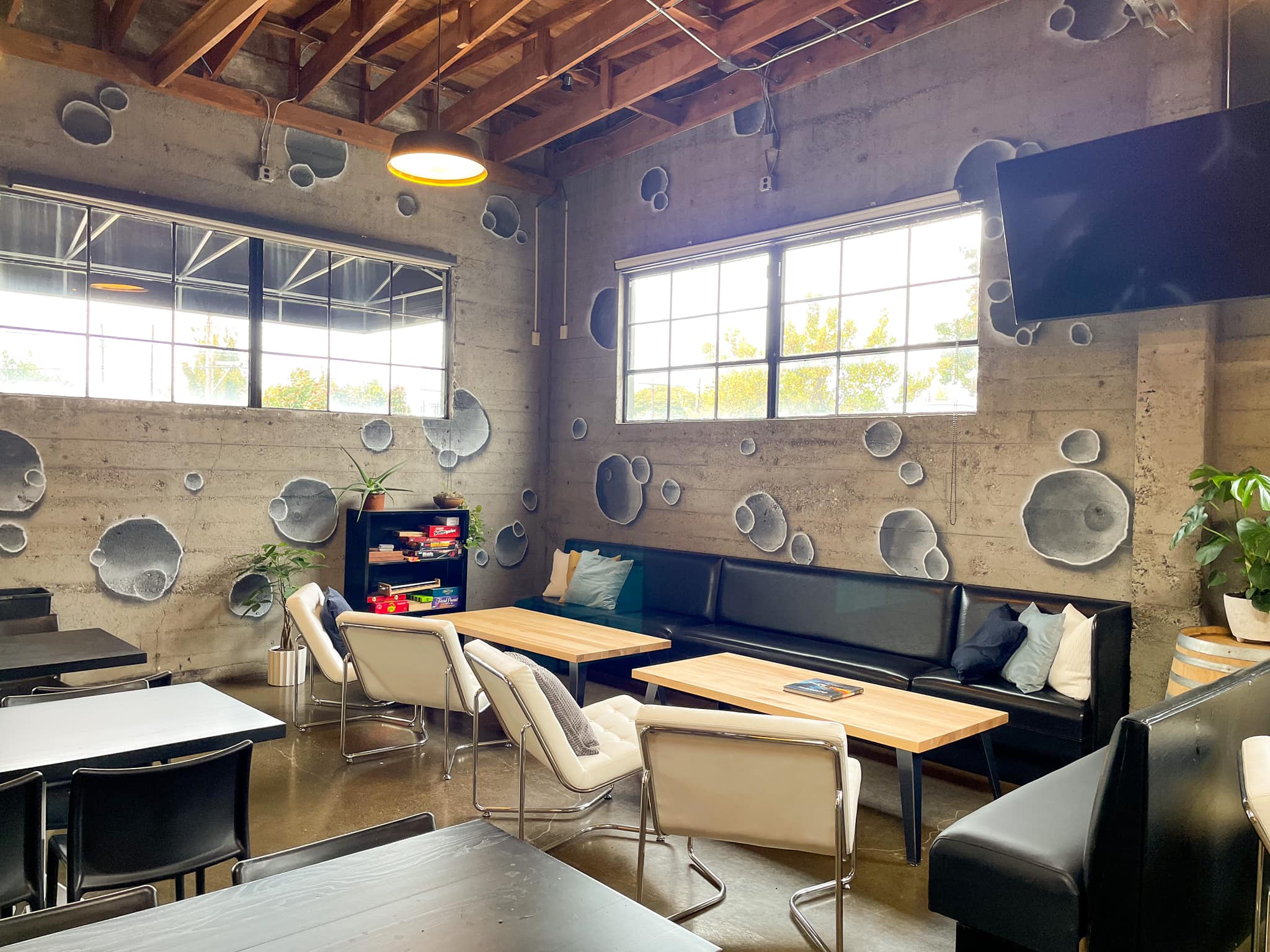 Closed for now is the food cart that still sits outside, as is the cocktail list that once graced its menu. Just as with other hospitality businesses, staffing is an issue and for the time being, Ecliptic is concentrating on what it knows best… beer. With the tap list of 19 beers currently being served, you can check it out at: https://eclipticbrewing.com/location/moon-room/#tap.
Without the food cart in action, the Moon Room is now serving up light snacks. This menu includes Beer Nuts, Kosher Dill Pickle, Marinated Olives, Green Olive and Feta, Three Cheeses, and a Pimento Cheese Ball made with Tucana Tangerine Sour Ale. Fairly simple, but enough to snack on. And if this is not enough, patrons are welcome to bring in their own food.
The Moon Room will be a stop on the Buckman Makers Market and Crawl that takes place on Friday, November 25, 2022. From 1:00-6:00pm, 35 artists, makers and curated vintage vendors will take over a few drinking establishments in the Buckman neighborhood. These locations include Cascade Brewing Barrel House, Rogue Eastside Pub and Pilot Brewery, Birdie Time Pub and Mini Golf and Ecliptic Brewing – Moon Room.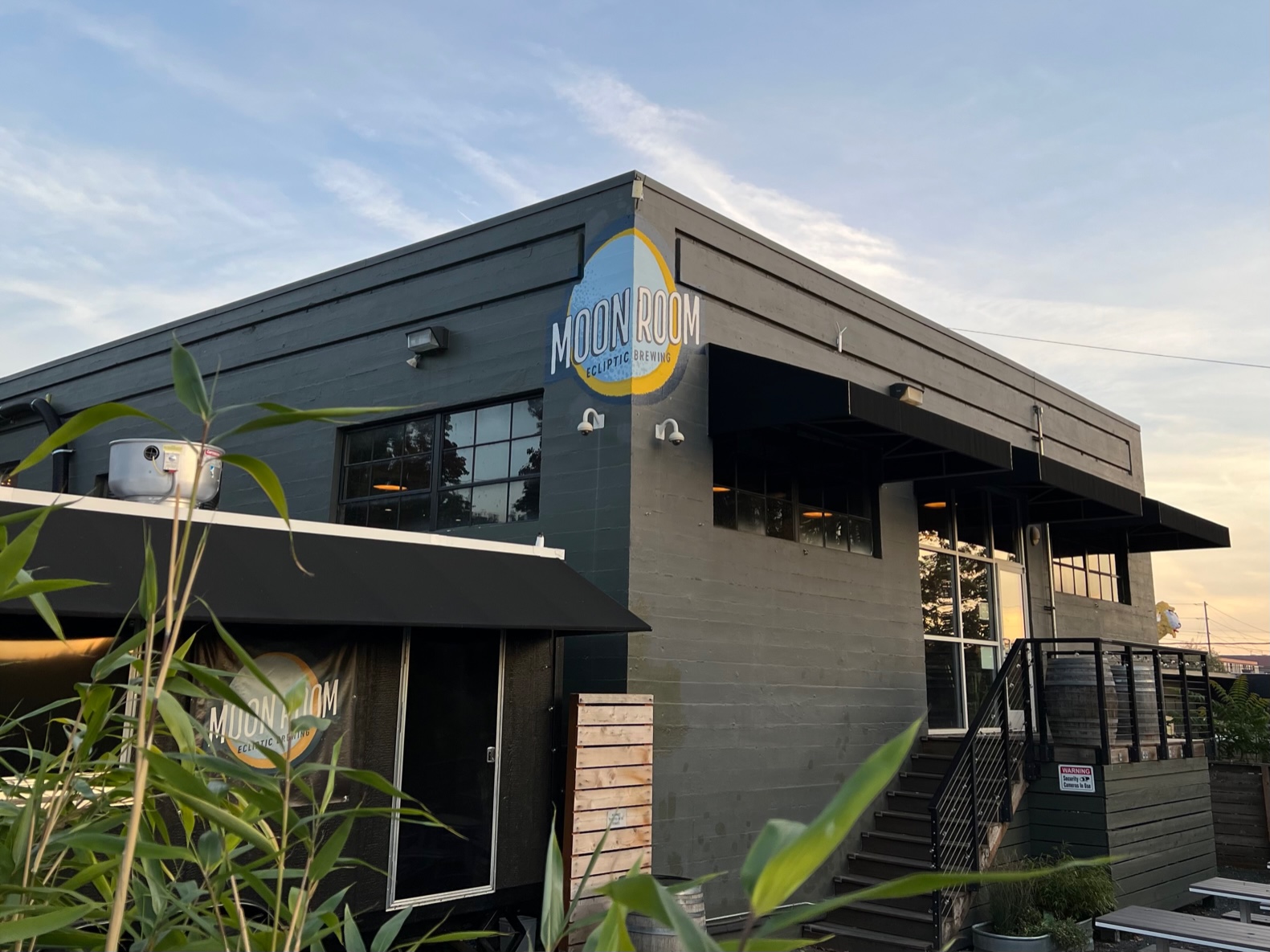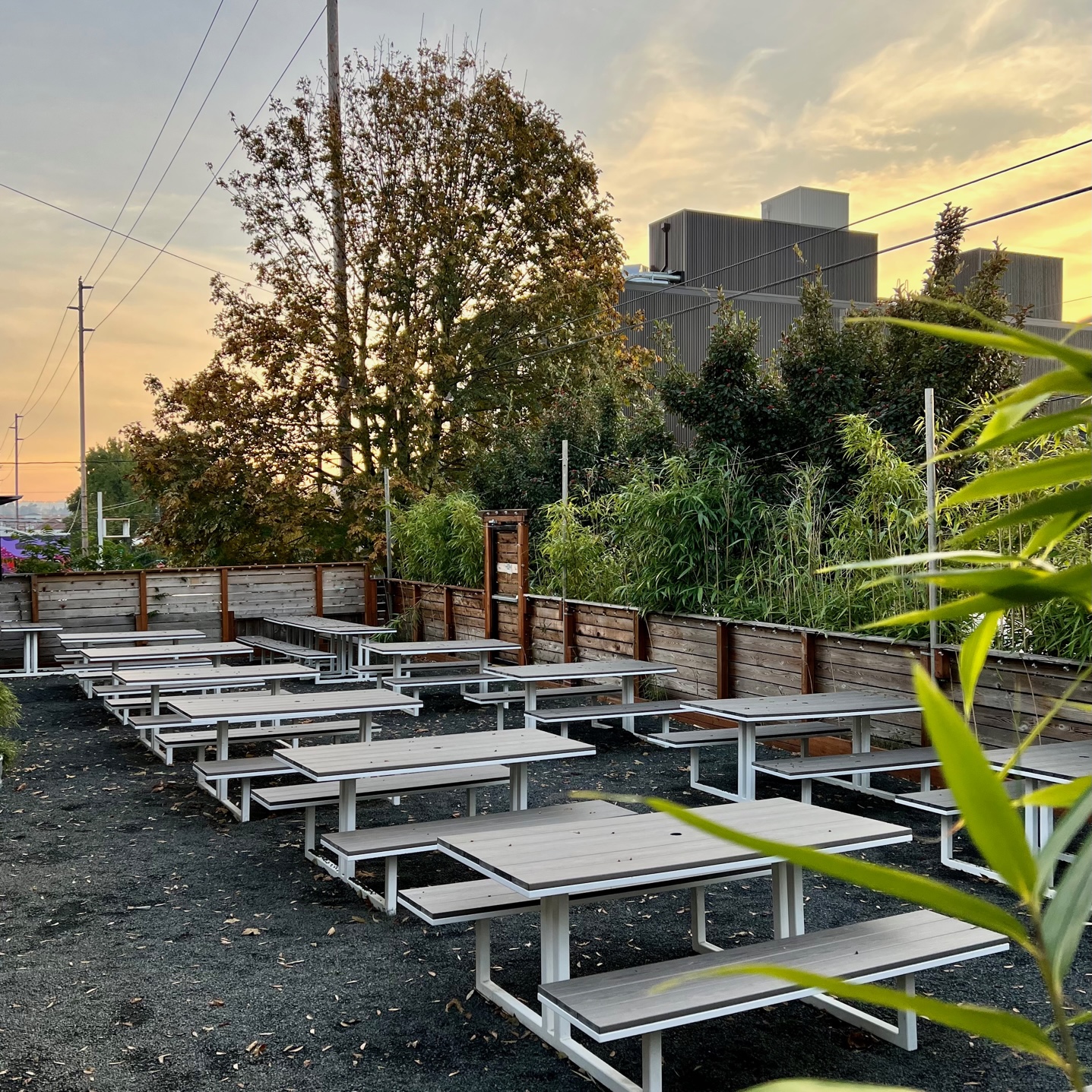 The Moon Room is currently open Wednesday through Sunday beginning at 4:00pm. It closes at 10:00pm on Wednesday, Thursday and Sunday, while it stays open until 11:00pm on Friday and Saturday. Moon Room is available for private events as well. There's plenty of Ecliptic beer to go, along with some brewery merchandise.
To stay up to date on all happenings at Ecliptic Brewing visit the brewery's social media on Instagram, Twitter or Facebook for all the latest updates.
Ecliptic Brewing Moon Room
930 SE Oak Street
Portland, OR 97214