Ecliptic Brewing to Release Moon Room Series: Helles Lager
|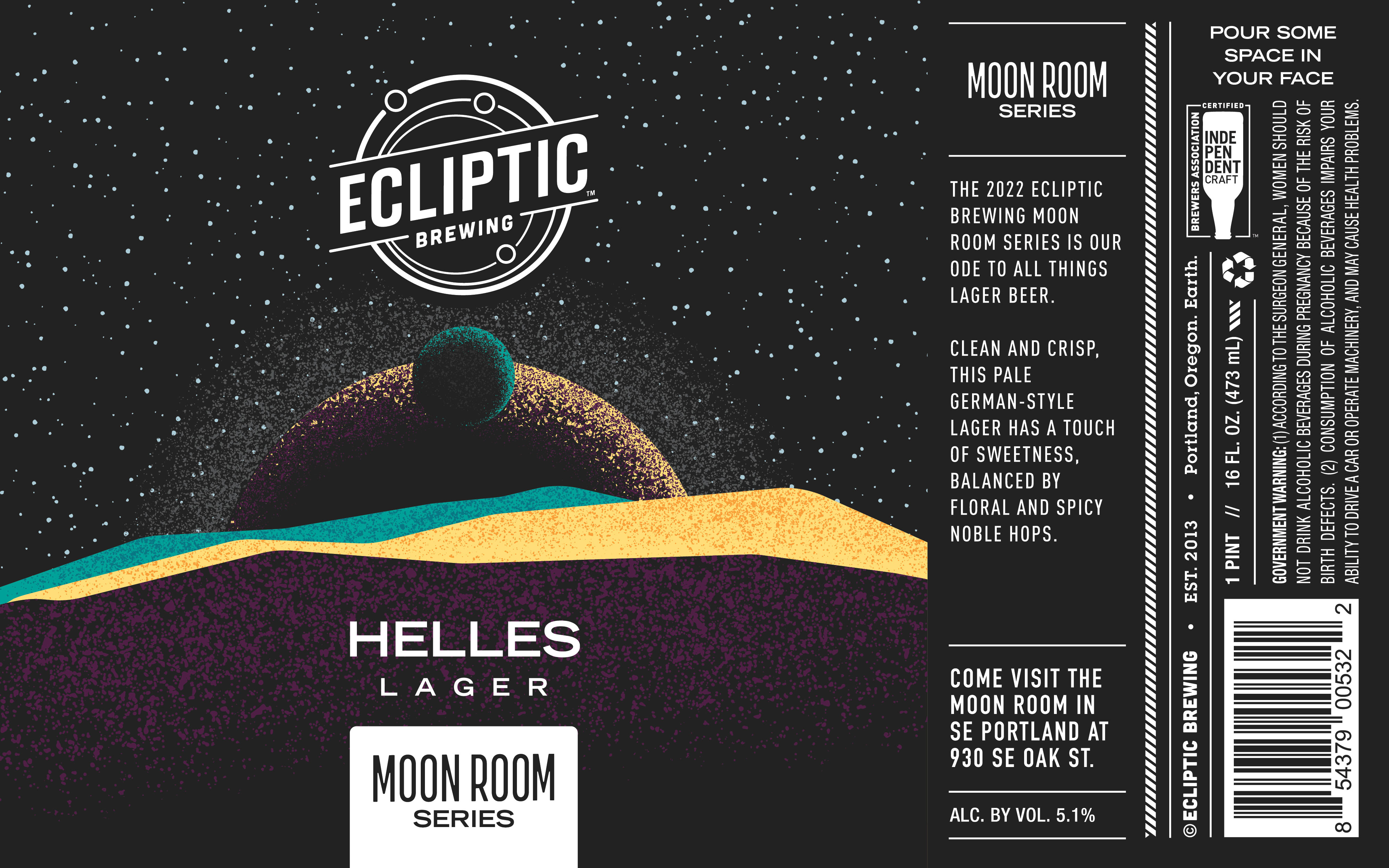 Even though the Ecliptic Brewing's Moon Room closed its doors on July 1st, its lager-centric Moon Room Series continues on. The next release in the series is Moon Room Series: Helles Lager that'll be released on Wednesday, July 13th.
When Ecliptic Brewing took over the shuttered Base Camp Brewing, its main goal was to have a brewery designed and dedicated to brew lagers. This will continue on even though the brewery abruptly closed the public facing taproom one week ago.
Helles, which means "pale or bright", is a traditional German beer with subtle sweetness. Finishing clean and crisp, Ecliptic's version of the style is brewed with Noble hops, including Hallertau Mittelfruh, Tettnang, and Saaz. Moon Room Series: Helles is an easy drinking beer at 5.1% ABV and 20 IBUs.
"We thought a Helles for July was the perfect idea," said Ecliptic's Owner and Brewmaster, John Harris, in a statement. "Bright and crisp- perfect for a summer day."
Moon Room Series: Helles Lager will be released in both draft and 16-ounce cans throughout Ecliptic Brewing's distribution network beginning on Wednesday, July 13th.
Additional releases in the Moon Room Series this year includes the forthcoming Oktoberfest in September and Schwarzbier in November.