Enter to Win Hop Valley Brewing's Brewery for Ants
|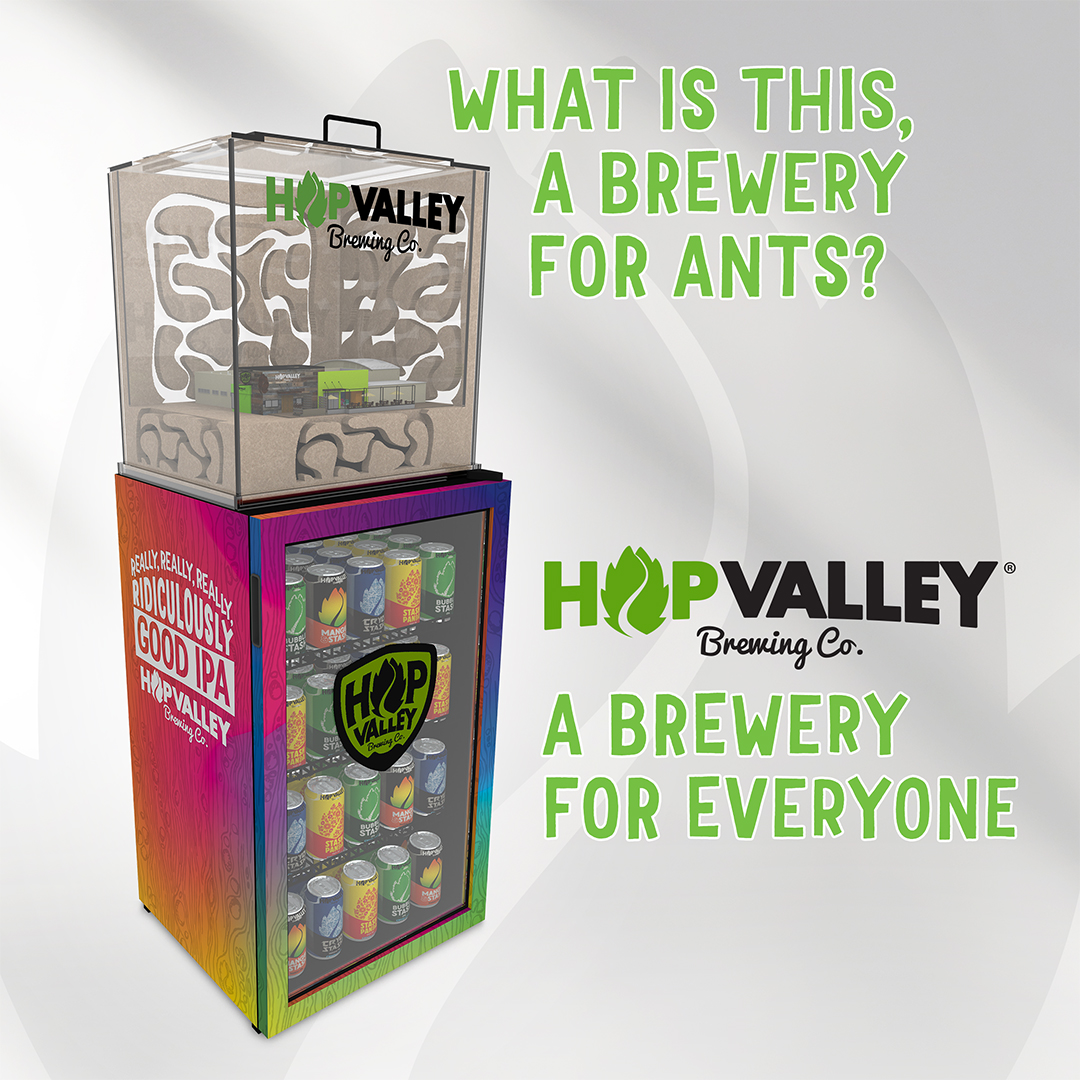 In its latest marketing campaign, Hop Valley Brewing is building a Brewery for Ants. Yes, an actual tricked out replica of the Hop Valley brewery in Eugene, Oregon just for ants that allows its fans to win a few cool prizes and a trip that's valued at $5,000, just for entering the brewery's latest contest.
The idea of Hop Valley's latest promotion comes from the cult movie, Zoolander. In this film the fictional male model, Derek Zoolander played by Ben Stiller, had a vision, and the iconic "center for ants" was born. Now, Hop Valley is reimagining what a modern center for ants would look like, and naturally, it's a brewery….a Brewery for Ants.
The winner will take home the Brewery for Ants with a mini fridge hook up so humans can keep their Hop Valley beer stash cold and $5,000 towards a trip to visit the full-size brewery in Eugene.
Now through Friday, October 1, people can text ANTS to 90464 to enter for their chance to win. For full rules on the Brewery for Ants Contest, click here.