Feckin Brewery Has Closed in Oregon City
|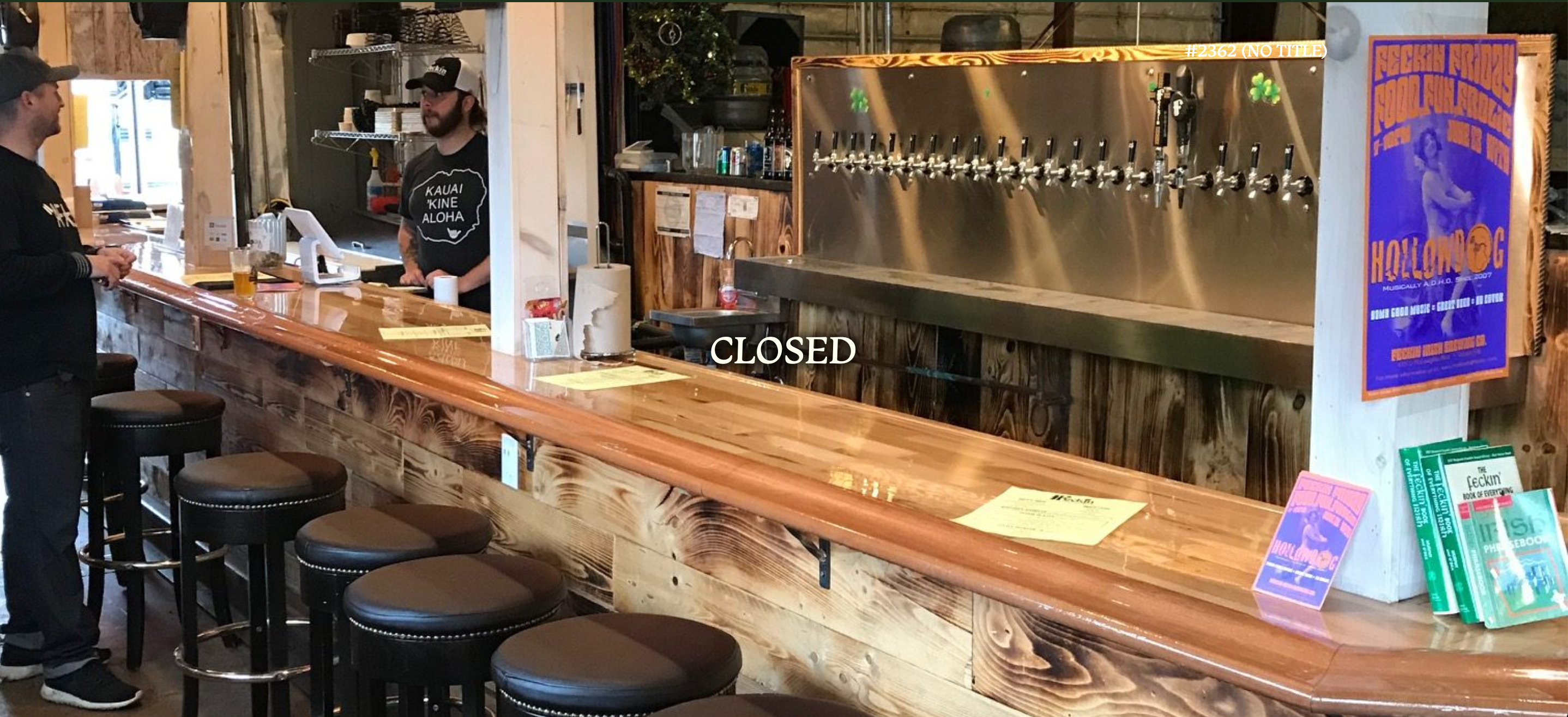 Earlier this afternoon, Feckin Brewery closed its doors and has now shuttered. According to the brewery's Facebook post, this closing could be temporary as the brewery located at 415 S McLoughlin Blvd in Oregon City has lost its lease and its ownership stated that they're looking for a new location.
Feckin Brewery was also known as both Feckin Irish Brewery and Feckin Brewing during its six year run. It was a family run brewery from Mark, Gabrielle, and Dave Maher. Prior to opening the brewery, Dave and Gabrielle opened Maher's Irish Pub in Lake Oswego, OR in 2009. The family eventually sold the pub that is now known as The Dullahan Pub.
In more recent years the Maher's began offering axe throwing inside its tasting room that opened in 2014. Then earlier this year the brewery branched out to offer Celtic Axe Throwing in NE Portland inside Laurelwood Brewing. According to the brewery's Facebook post, this axe throwing will continue on at Laurelwood Brewing.
Read More: Laurelwood Brewing and Feckin Brewing Partner on Celtic Axe Throwing
With today's highly competitive beer scene, time will tell if the Maher's can locate a new space and continue its brewing operation in the near future.
Here's the post that Feckin Brewery put up on its Facebook page…
To all of our loyal customers, vendors, neighborhood regulars, and our amazing Feckin community; we have some unfortunate news to share with you all. Feckin Brewery is officially closed as of 12/17/19. Due to circumstances that were out of our hands with negotiating our lease, it is with great sadness that we will need to close this location.
We hope to relocate as soon as possible, and we will make sure to keep everyone posted.
From the bottom of our hearts, we want to thank our amazing customers, our neighbors, and our exceptional staff for working so hard to make Feckin a "home away from home" for so many.
Axe Throwing will continue at the Laurelwood & Salem locations. For questions or to make a reservation, please contact Dave: (503) 516-7240
Keep your Feckin heads up! We'll keep you posted. Have a wonderful holiday and we'll see you all in the New Year.