ForeLand Beer Officially Opens Beer Garden in Downtown McMinnville, Oregon
|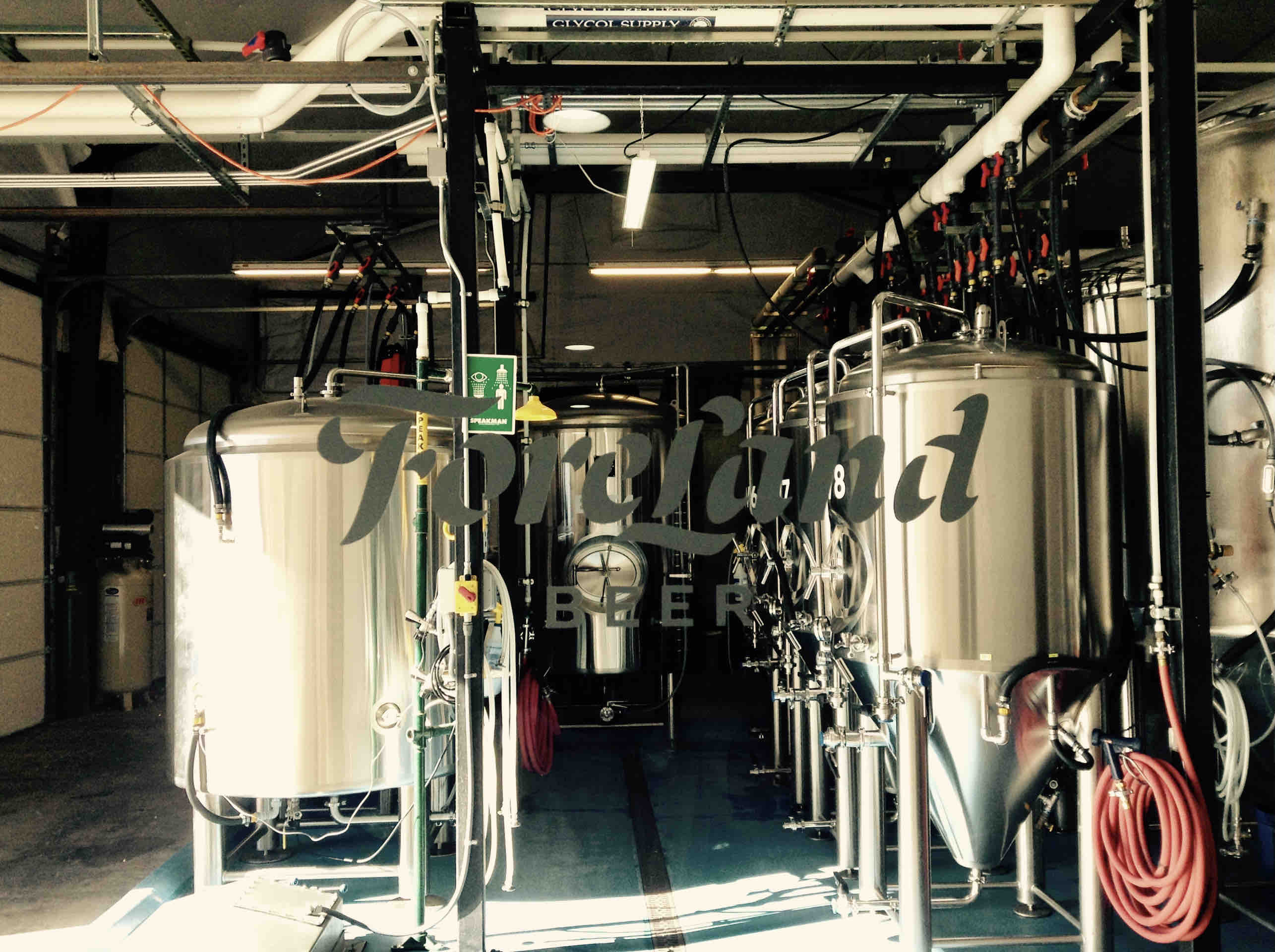 ForeLand Beer in downtown McMinnville, OR has finally opened its patio to a thirsty community ready to get outdoors and enjoy the sunshine greeting the Willamette Valley.
ForeLand Beer has been in production since fall of 2020, and after partnering with Block 15 Distribution, has been spotted on select store shelves throughout Oregon and Washington. Now the crew is ready to pour fresh from the tap.
Main production will focus on Lagers, Hop-Forward beers, and Mixed-Culture beers. Open to experimentation, the team at ForeLand Beer was quick to point out that overall, they just want to make simple, delicious beer.
"Basically, we want to make beers that we want to drink," said Sean Burke, head brewer and co-owner. "We want to push the envelope in certain areas, but don't need to chase the trends."
Burke is well-known in the Oregon beer scene for his work at Portland's Von Ebert Brewing, where he was behind some of the brewery's most acclaimed beers, and The Commons Brewery before that.
He teamed up with David Sanguinetti, owner of the McMinnville craft beer shop The Bitter Monk, and former owner of Allegory Brewing, the space that ForeLand Beer now occupies. Burke and Sanguinetti go back years having met while Burke was brewing at The Commons and Sanguinetti was purchasing for his shop.
They recruited brewer Aaron Copelin from Moonraker Brewing in Auburn, CA, and helping out part-time is Matt Wurgler from neighboring McMinnville brewery, Heater Allen.
The ForeLand Beer team draws influence from the natural world. The space is lined with various rocks, wood additions, and plants, which create a very zen garden-like atmosphere.
Burke, who was in woodworking before starting life as a brewer provided much of the new spot's wood benches and decor. He is also a fan of finding interesting souvenirs from the outdoors and is often out and about exploring.
"I like being in nature because rocks, trees, and mountains are neat," said Burke. "I'm not trying to hike fast; it's not about the destination, but the journey."
This theme carries over into the ForeLand Beer's concept which is centered on, "Ever evolving."
"We're really focusing on doing the best we can now, and continuously getting better," said Burke.
Utilizing the same 7-barrel system left from Allegory, the brewery has enough capacity to maintain a regular rotation of offerings, along with year-round beers.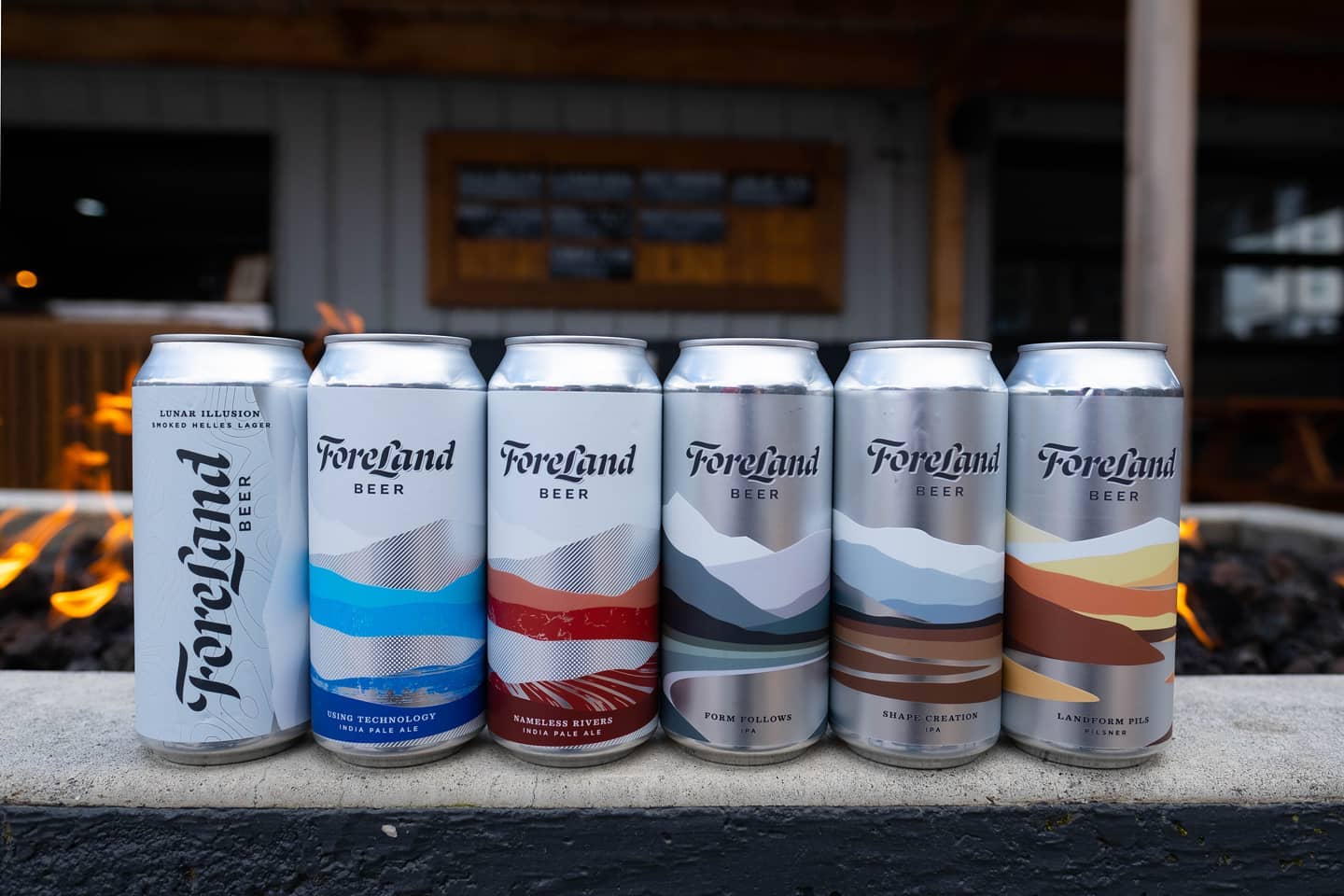 Some smaller tanks on premise will be devoted to experimental projects such as sampling new hops and Mixed-Culture beers.
The ForeLand brewing team mainly resides in Portland, but are committed to the 40-mile commute to draw from all the Willamette Valley has to offer. Being in one of the country's most popular wine regions, they are putting emphasis on incorporating wine grapes and winemaking techniques.
"One reason we chose to be here, is to be closer to wine country," said Burke. "Terroir hasn't happened as much with beer, but it should be part of it."
For example, Burke mentioned working with Riesling, Gewürztraminer, and Syrah in various beer experiments at Von Ebert. He describes this as, "an entirely new type of beverage."
Not only is the grape access important, but the ability to source local hops when possible is a top priority for the team as well.
The space that's located at 777 NE 4th Street, includes plenty of outdoor seating, a food truck and is dog friendly. Currently, hours are Thursday and Friday from 3:00-8:00pm and Saturday from Noon-8:00pm.