Fort George Brewery To Expand on Astoria's Waterfront
|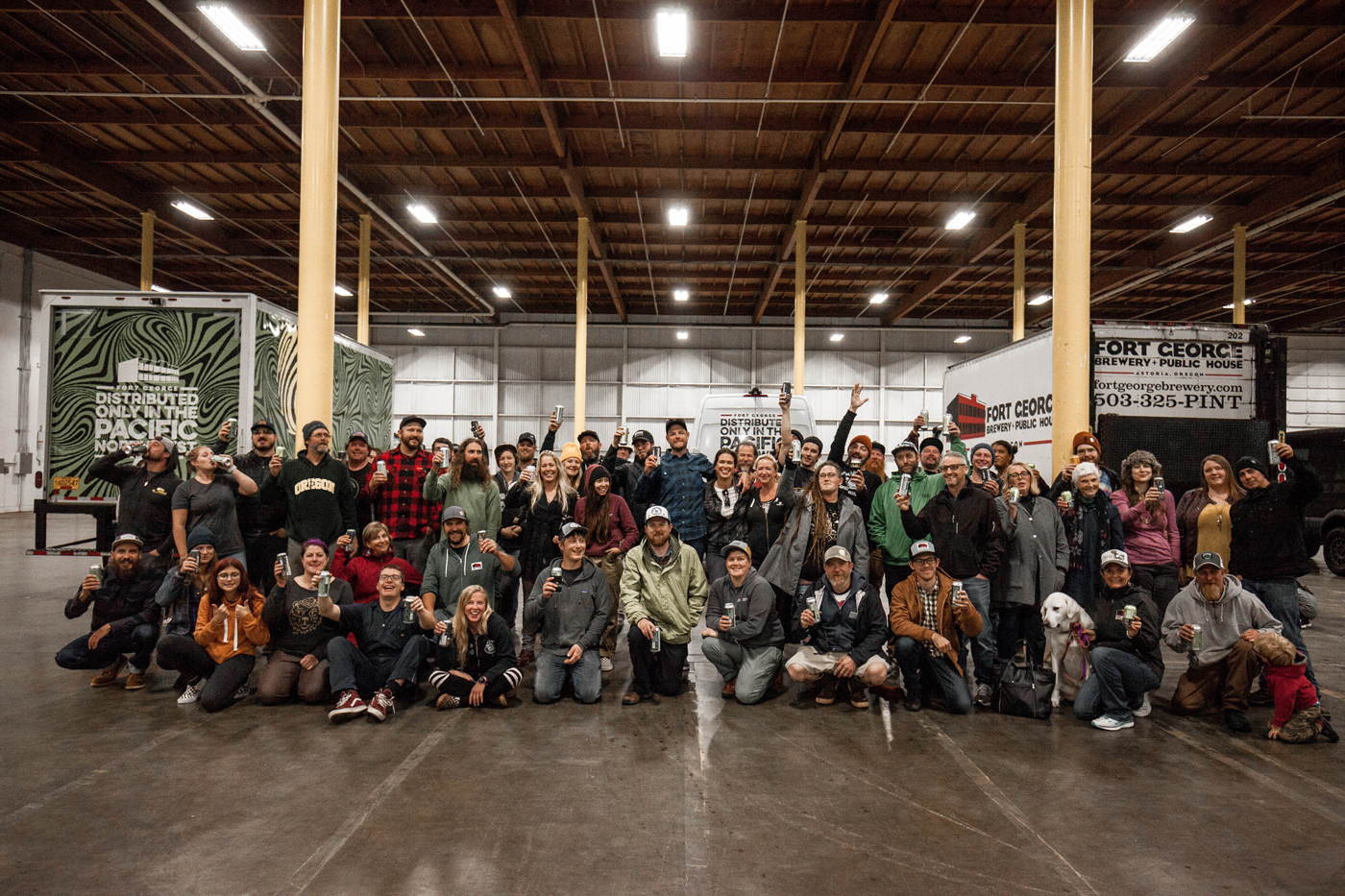 The brewing scene out in Astoria is about to get a bit larger as Fort George Brewery has announced plans to take over a 124,000 square foot building along Astoria's waterfront. There the brewer will double its brewing output while also being able to provide additional distribution space with a goal to have a small taproom there with panoramic views of the Columbia River. This expansion is a bold move in today's beer industry where growth has slowed down considerably.
Last year, Astoria Warehousing closed its doors where 25 employees lost their jobs. This large building located at 70 West Marine Drive and in very close proximity of the Astoria-Megler Bridge was once a bustling warehouse for many years. The American Can Company produced cans on site for Bumble Bee Seafoods' historic Elmore Cannery. More recently until last year, Astoria Warehousing labeled, stored and distributed cans of Alaskan salmon.
With this new, larger facility, Fort George will be able to drastically expand its brewing capabilities when it adds a 60-barrel brewhouse that the brewery purchased at auction from the shuttered BridgePort Brewing in Portland. The brewer currently brews on a 30-barrel system and an 8.5-barrel system.
The location, being an older building and located about a mile downhill from its existing operation is what made this property intriguing. "We prefer working with historic properties; they have so much character and soul," Fort George Owner Chris Nemlowill said in a statement. "It has a really cool story and the fact that we'll be canning beer in an old can warehouse seems like destiny."
In addition to the "new" 60-barrel brewhouse production brewery, Fort George will move its canning line to this building. Plus, the distribution arm of Fort George will also utilize this space to assist in growing this portion of the business that distributes other craft breweries along the North Coast. Fort George's two smaller breweries will remain at their current location downtown, allowing for more variety including specialty and experimental beers.
"This facility unlocks a ton of opportunity for our staff to innovate and grow," Fort George Distribution Manager Brad Depuyt said in a statement. "We have been handcuffed with space limitations in both our production brewery and warehouse and we now have the ability to build a more efficient space while taking pressure off our downtown block."
Fort George is investing $12.5 million in the Astoria waterfront, a deal that includes a loan from US Bank to purchase the property, an environmental remediation grant from Oregon Business Development Department and a New Markets Tax Credit investment from Craft3 to get the brewery running.
"We have always been impressed by Fort George's effort to create opportunity for its employees and build a strong community in the Lower Columbia," said Adam Zimmerman, Craft3 President and CEO, in a statement. "Our New Markets Tax Credit investment builds on our shared commitment to create quality jobs and support the economic revitalization of the Astoria waterfront."
Once fully up and running, Fort George aims to create at least 35 full-time jobs in the next five years as a result from this expansion.