Garden Path Fermentation Hires Jeffery Airman, Formerly of Paradox Beer Co.
|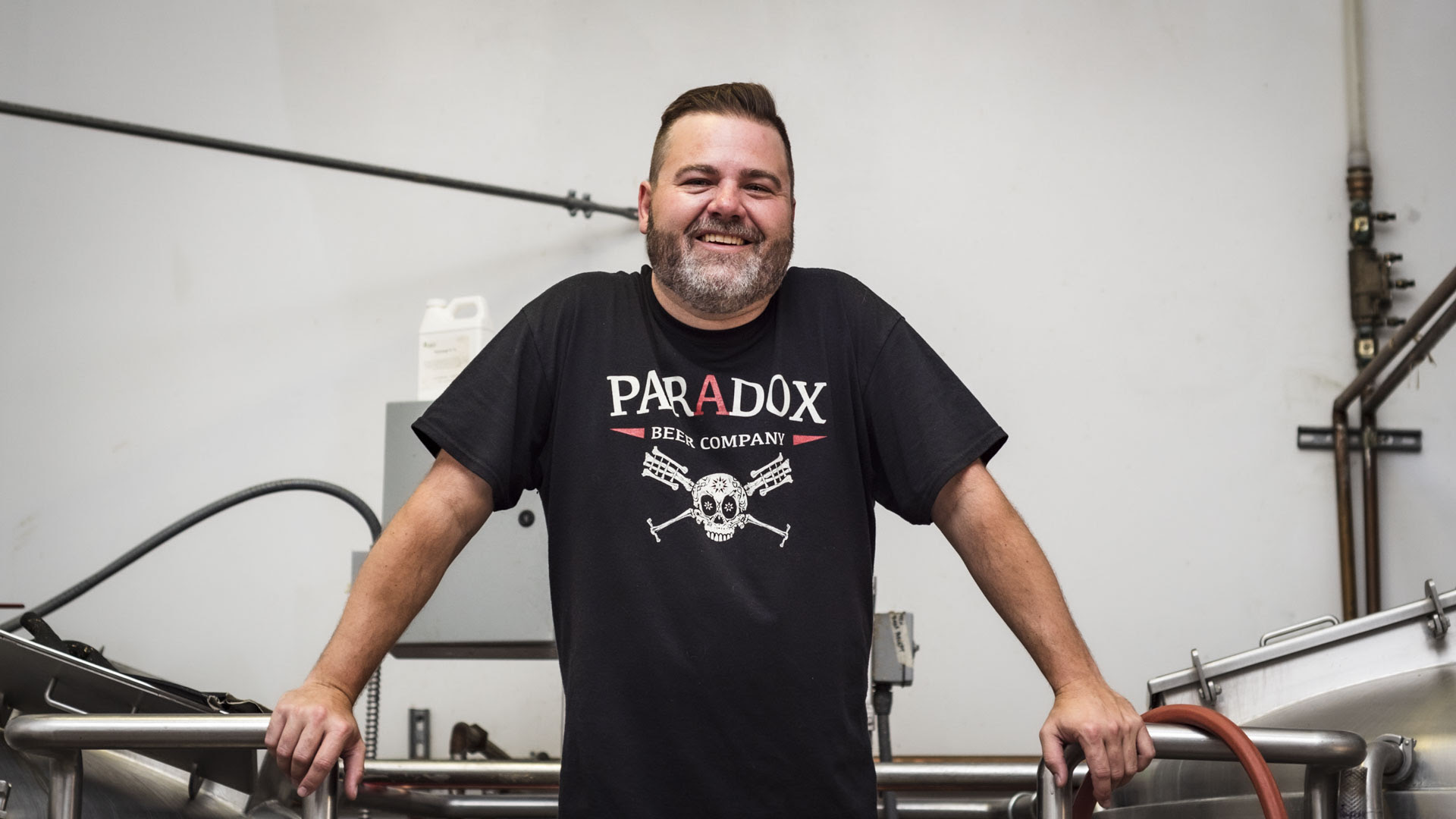 Burlington, Wash., August 3, 2021. Garden Path Fermentation is delighted to announce that Jeffrey Airman will soon be joining our team! Airman, known for making highly nuanced, delicately balanced, foudre-fermented, mixed culture beers at Paradox Beer Company in Divide, Colorado, will be relocating with his family to Washington State in early September. He'll join Garden Path's current production team of Renee Evans and Shawn Vail, and Co-Creators Ron Extract and Amber Watts, in making oak-fermented beer, wine, cider, and mead, using all local ingredients and 100% native Skagit Valley yeast.
Airman is exhilarated by the copious natural resources of our local area. "I'm inspired by the abundance of nature and agriculture in the Skagit Valley and look forward to blending my love of fermentation with its exceptional local ingredients."
Prior to his becoming a brewer, Airman's background was as a restaurant manager and culinarian, which is evident in his focus on flavor and balance in the beers he makes. We look forward to having him bring those same creative sensibilities to Garden Path as he explores the amazing range of local ingredients that can be found in our area and the various ways in which they interact with our native microflora. In addition to brewing, however, Airman has also assisted with virtually every other aspect of operations over the course of his nine year tenure at Paradox, and will be taking on a similarly multifaceted role at Garden Path, where every member of our small team is often called upon to wear a number of different hats. We're all very excited to welcome him aboard!
About Garden Path
Located in the beautiful rural Skagit Valley in Northwest Washington, Garden Path Fermentation makes hyperlocal beer, mead, cider, and wine using ingredients sourced from our own backyard. We use Skagit-grown grain, fruit, and honey and Pacific Northwest hops, and ferment all of our products in oak with 100% native Skagit yeast. Our process draws on old-world brewing and winemaking techniques from a variety of traditions, which we reinterpret and adapt to take maximum advantage of the Skagit valley's abundant resources and temperate climate. Visit http://gardenpathwa.com for more information or follow us on Instagram, Twitter, and Facebook @gardenpathwa.