General Distributors Sells to Columbia Distributing
|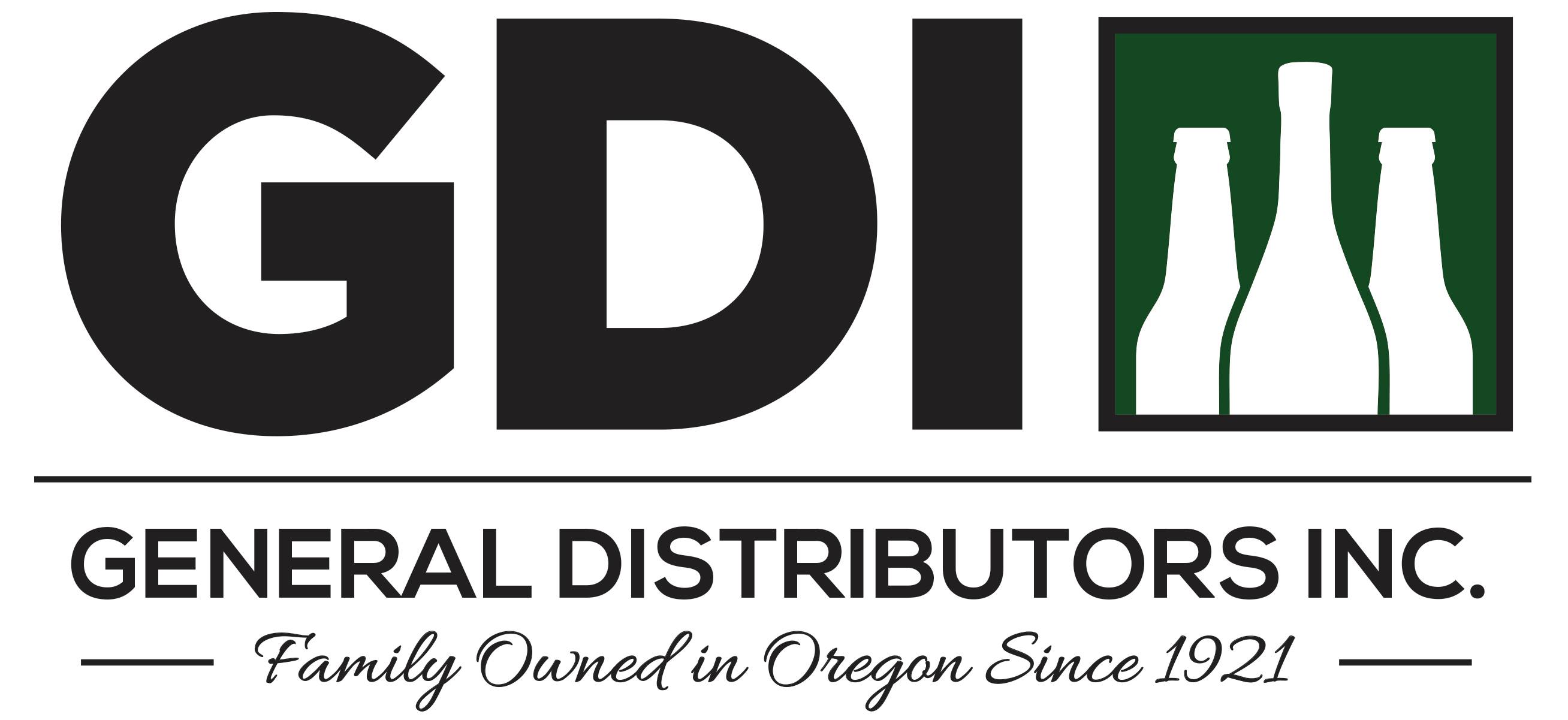 Founded by Charles A. Fick, Sr. and his brother George Fick, Sr. in 1921, the Oregon City based General Distributors Inc (GDI) has sold to Columbia Distributing that is owned by the investment fir Meritage Group LP. Now the long time family owned distributor has sold its business to one of the largest beer distributors in the United States.
We have not received official confirmation from either General Distributors of Columbia Distributing. However, our inside sources tell us that the Fick family made this decision to accept an unsolicited offer from Columbia without any input from Steve "Tiny" Irwin, CEO of GDI.
Earlier today staff from General Distributors were sent an email at 9:00am for a mandatory meeting at General's warehouse for 4:00pm. This meeting was mandatory and for everyone from merchandisers, salespeople, and even the office staff. It was here where we learned that current GDI employees will be able to interview at Columbia beginning on March 1st.
During this afternoon meeting we learned from our source that the Fick family addressed the assembled group of employees but did not answer any questions about the buyout. The family had its say and then left through the back of the warehouse.
As this deal relates to the portfolio of brands at GDI, our source stated that the breweries have the option of sticking with Columbia for the buyout, or going elsewhere. This also gives Columbia a monopoly on MillerCoors products in Oregon.
However Columbia will not likely be able to absorb all of GDI's brands. This ownership change will open the door to allow a few of Oregon's smaller distributors such as Running Man Distributing, Alebriated Distribution and Day One Distribution to increase its portfolios.
Ironically GDI recently lost rights to Alameda Brewing and Payette Brewing to Columbia. It also lost rights to 54°40′ Brewing to Point Blank Distributing.
GDI's portfolio includes the previously mentioned MillerCoors along with a few major craft players that have kept General in the spotlight as of late. Its roster includes Modern Times Beer, Melvin Brewing, Left Hand Brewing, Flat Tail Brewing, Culmination Brewing, Founders Brewing, Knee Deep Brewing, Sunriver Brewing, Three Creeks Brewing, and Vertigo Brewing among others.
Here's the press release that GDI sent out while this story was being written…
Oregon City, Oregon, January 29, 2018: General Distributors, a fourth-generation, family-owned Oregon beverage distributor has signed a letter of intent to sell all of the company's stock to Columbia Distributing, a well-known distributor business based in Portland, Oregon.
General Distributors was established in 1921 by the late Charles A. Fick, Sr. and his brother George Fick, Sr. who started the company by selling candy, cigarettes and cigars. Following the repeal of Prohibition, General began selling the Olympia beer brand and has since moved its headquarters from Portland to Oregon City, expanded its portfolio and currently employs 170 full- and part-time staff. General's major suppliers include MillerCoors, Constellation, Mike's Hard Lemonade, and General maintains an extensive portfolio including craft breweries, ciders, as well as wine and non-alcoholic beverages.
Columbia Distributing merged with Mt. Hood Beverage and Gold River Distributing in 2008 to form Columbia Distributing as it is known today. Following the acquisition of California's Mesa Beverage Co. in 2015, Columbia is now one of the country's largest malt beverage distributors with major suppliers that include MillerCoors, Constellation Brands, Pabst, Mike's Hard Lemonade as well as an extensive selection of specialty craft and imported beers, non-alcoholic beverages and ciders.
"Our family has enjoyed many years of success in the beverage distribution business and developed strong and lasting relationships with many of our retail and supplier partners. We would like to thank all of our employees for their hard work and commitment to the Fick Family," said Charles Fick III, President General Distributors. "We are pleased to have found such a great partner in Columbia to continue providing quality beverages to Portland and surrounding communities," Charles added.
PINTS LLC, a beverage industry consulting firm, acted as an advisor to the General Distributors' ownership group in its agreement with Columbia. The companies expect the transaction to close at the end of March of 2018.
General Distributors Inc. (GDI) is an Oregon based company that provides wholesale distribution, sales and marketing of beer, wine, spirits and non-alcoholic beverages. General Distributors has been in business for over 96 years with headquarters in Oregon City, OR. For additional information about General Distributors, please visit www.gdipdx.com or call 503-656-9470.
Columbia Distributing (CoHo) is a Portland, Oregon based company that provides wholesale distribution, sales, and marketing of beer, non-alcoholic beverages in Washington, Oregon and California. For additional information about Columbia, visit www.coldist.com or please call 503-289-9600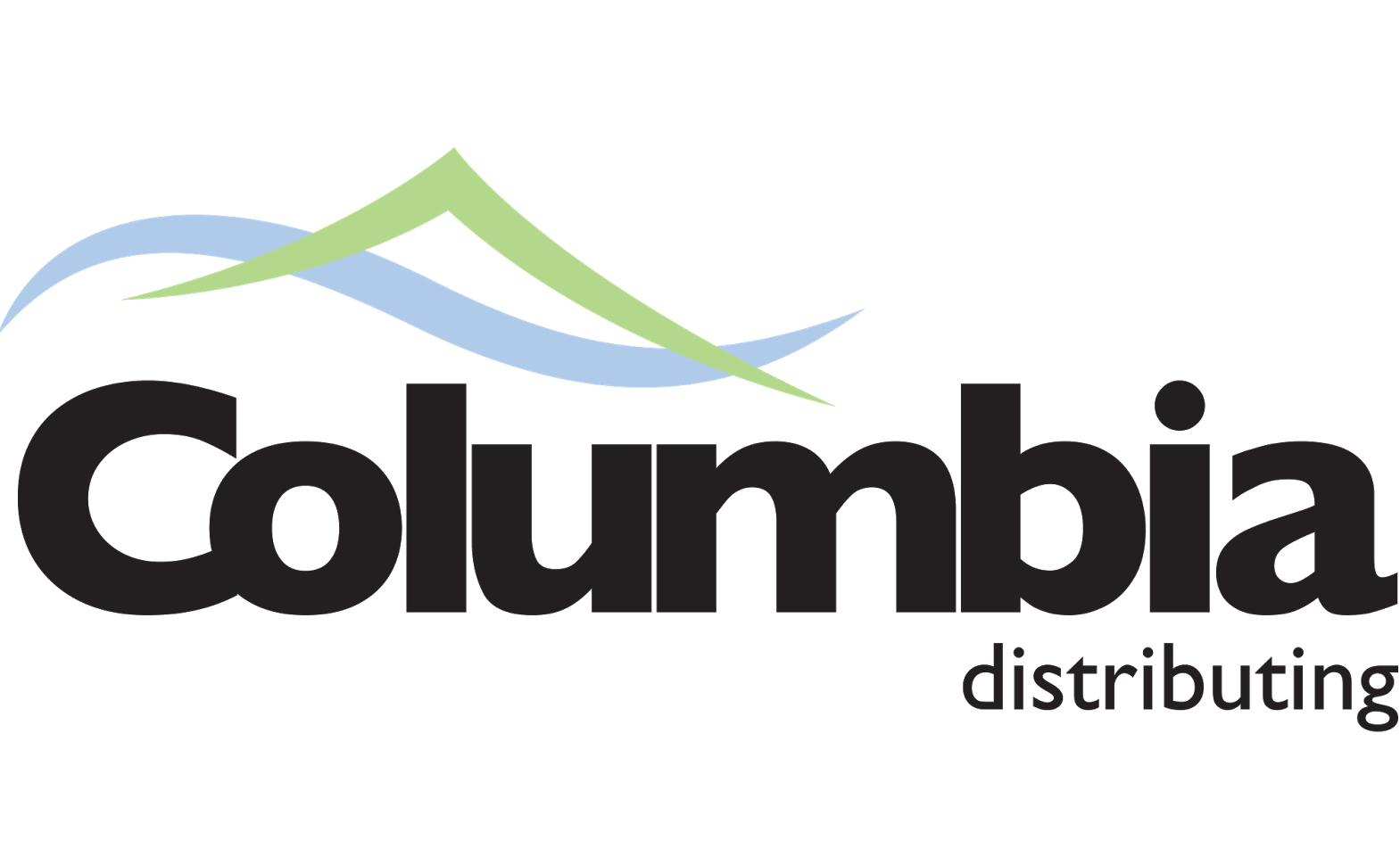 Here's the press release from Columbia Distributing…
PORTLAND, Oregon (January 30, 2018) – Columbia Distributing today announced it will purchase all stock of General Distributors, Inc. (GDI), based in Oregon City, Oregon. The nearly 100-year-old GDI represents a portfolio of more than 100 international, national and local beer, energy and water suppliers. The transaction is expected to close on March 31, 2018.
The acquisition will allow Columbia to align its distribution operations in contiguous service areas around the Portland Metro Area – from the state's capital of Salem to Hood River, Oregon – where GDI has been distributing many of the same products. "The move also allows us to expand numerous brands where we see strong growth potential," said Chris Steffanci, Columbia's president and CEO.
"GDI's long history of service in this region doesn't go unnoticed," added Steffanci. "They've been a fierce competitor and have done a lot over the years to demonstrate the value of the three-tier system."
"I will always take great pride in what GDI stood for – superior service executed with the upmost pride, integrity and professionalism," said Charles Fick III, GDI president. "I'd like to thank all GDI employees, past and present, for their contribution to our century-long success, and I wish Columbia well in its future endeavors."
About Columbia Distributing
Columbia Distributing is one of the nation's finest beer, cider and non-alcoholic beverage distributors. Since 1935, the company has distributed some of the best known brands in the beverage business. Today Columbia Distributing and its 3,000+ employees service over 20,000 retail customers covering more than 135,000 square miles in Oregon, Washington and California. Columbia's success is based on the deep-rooted tradition of delivering quality products, timely service and a genuine concern for customers' needs. This is achieved by providing ongoing, sustainable opportunities and growth for its employees, customers, suppliers, shareholders and communities. For more information on Columbia Distributing, please visit www.coldist.com.