Grains of Wrath Brewing Opens Today In Camas, Washington
|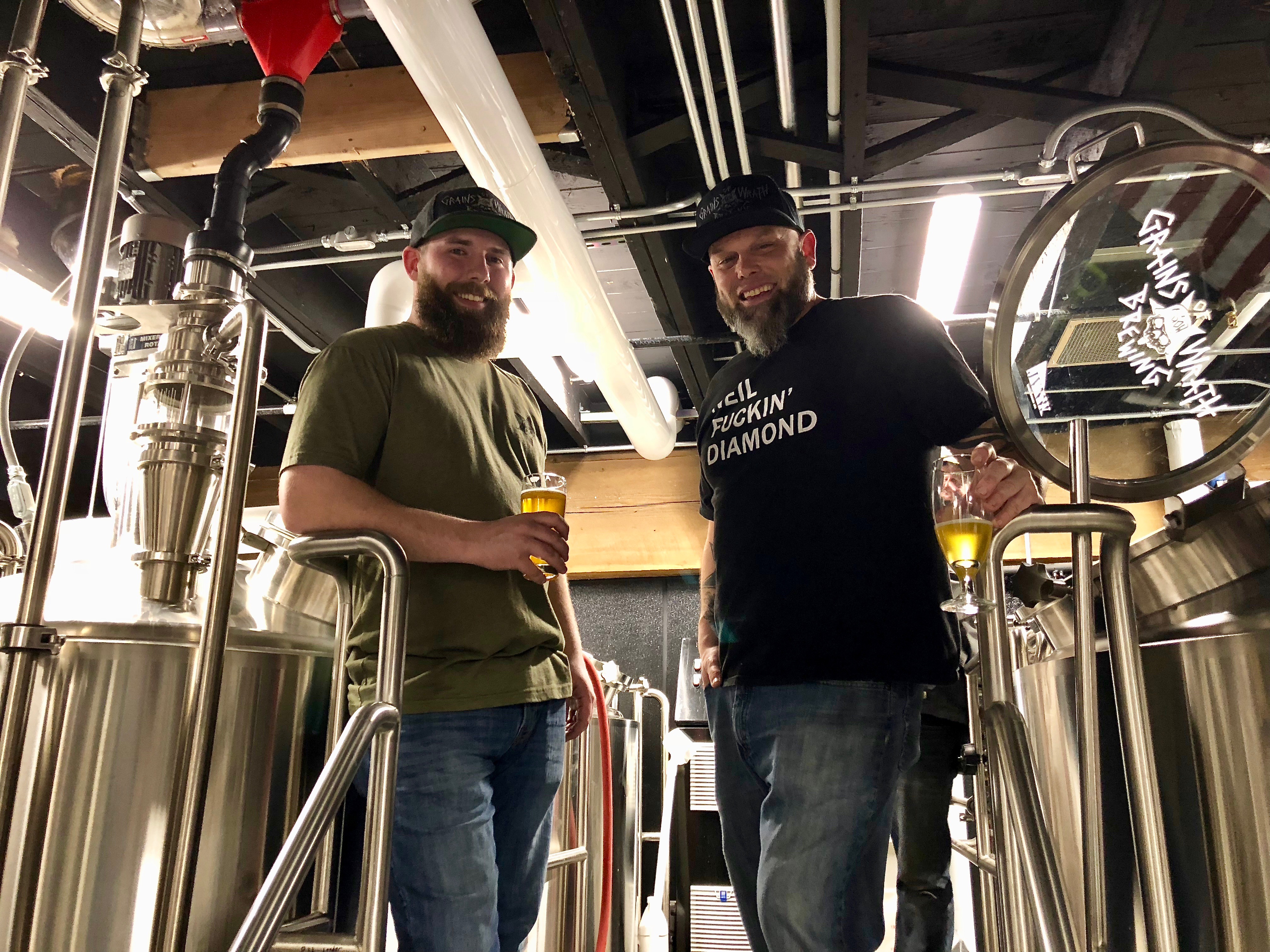 Named after the Bad Religion song, Grains of Wrath, it's a fitting name to the new metal music themed brewery from former Fat Head's Brewery head brewer Mike Hunsaker. Thirteen months ago Hunsaker left Fat Head's, the brewery that he moved from Ohio to help open in Portland's Pearl District, to begin the build out on his new brewery.
Today at 11:00am, Hunsaker and brewery co-founder, Brendan Greenen, will open the doors to Grains of Wrath Brewing in downtown Camas, Washington.
Hunsaker relocated to the Portland area from Ohio in 2014 to open Fat Head's Brewery. It was early on after his relocation that he met his future business partner, Brendan Greenen. "We met at his former craft beer bar, Caps N Taps," states Hunsaker. "When I moved out here to open Fat Head's, I lived here and commuted to the Pearl. That turned you to be the bar I hung out at most."
The two quickly hit it off and became friends. Then a little over one year into their friendship the discussions of opening up a brewery began to take shape. "We knew each other about a year and a half before really discussing it seriously. That was about 2 years ago now," says Hunsaker.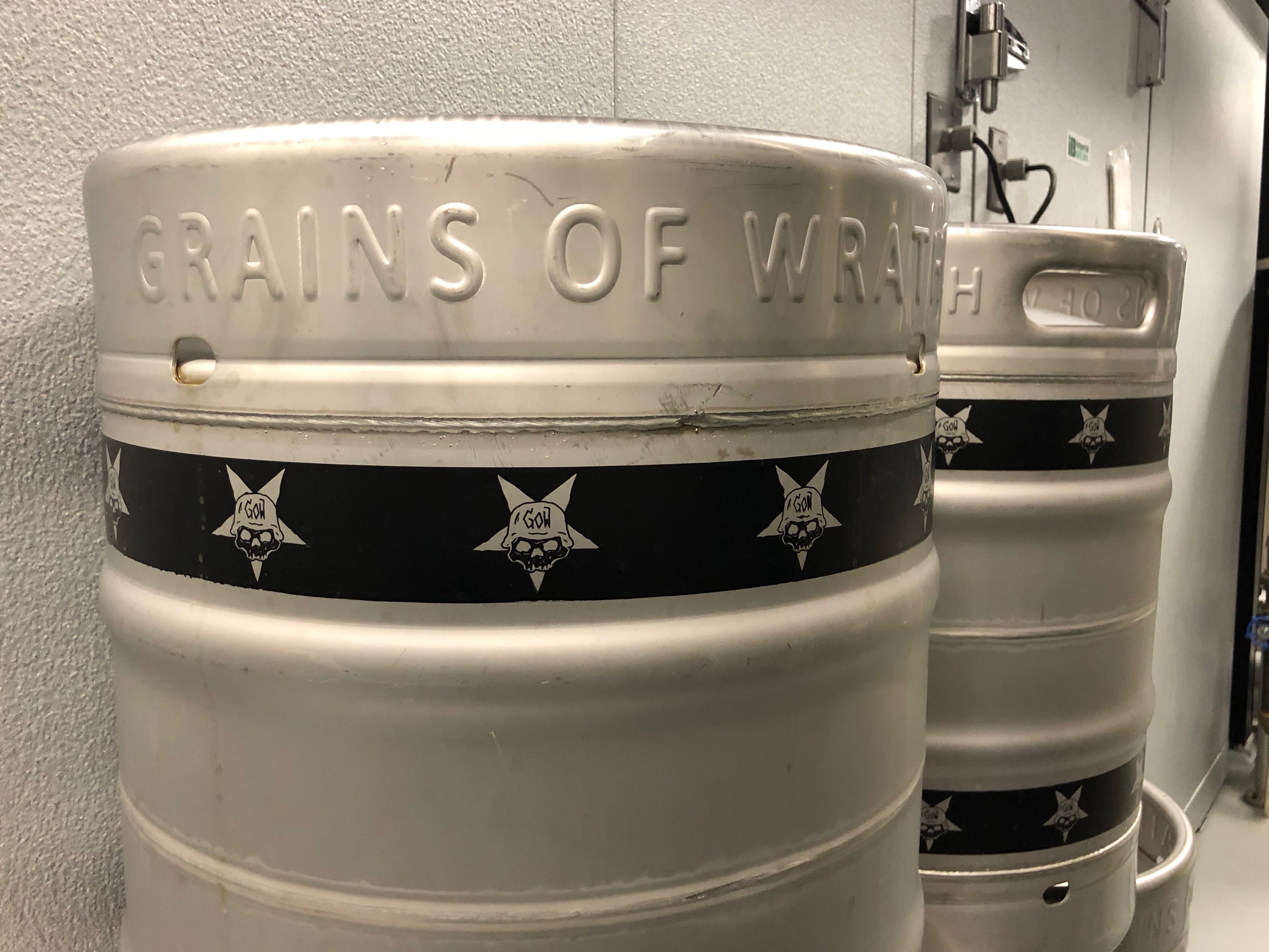 From that point the two found a couple of other partners to assist in opening Grains of Wrath, Shawn Parker and Brandon Ford who own Fuel Medical in Camas.
With a business plan set, Hunsaker and Greenen set out to find a location in Camas. This rapidly growing suburb of Portland is about a 30-minute drive across the Columbia River and is also home to one other brewery, Mill City Brew Works that is only 2 blocks away.
"We could see that this downtown area was vastly underserved," says Hunsaker. "The hair salons and yoga studios far outpace food options and most places are closed very early. After 8 pm it was always a challenge to find some food options around. Plus, we think this beautiful little downtown area of Camas was just where we want to be."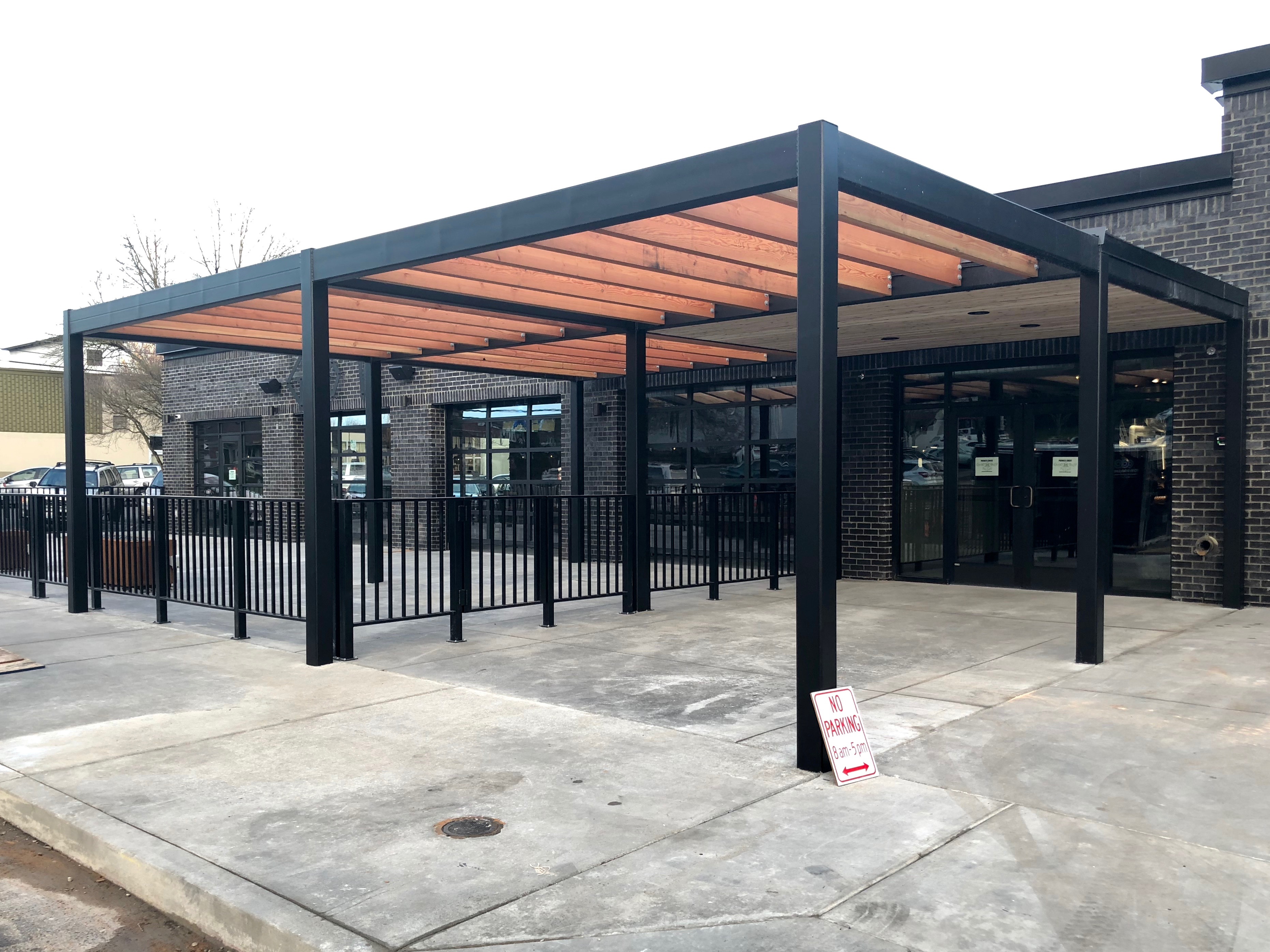 What the two found was a 7,500 square foot space that was once home to Lemon-Aid Automotive. Situated nicely on the corner of NE Birch and 5th, this space took well over a year being heavily renovated. The newly converted space offers up lots of interior room for family friendly dining and a bar. But when the warmer weather arrives, its outdoor patio will reign supreme with westward views and late afternoon sunshine.
The other challenge that faces the ownership when starting a new brewery is deciding upon a name. This is both extremely important and challenging as there are already 6,000 brewery names that have already been swooped up. And as we know, some brewery names that have been used are better than others as we have seen in our immediate region.
When asked about how they came up with Grains of Wrath, Hunsaker responds, "We are all big metal and punk music fans. One night while sitting around and trying to come up with a name (aka drinking heavily), I believe Shawn said it. It was perfect!"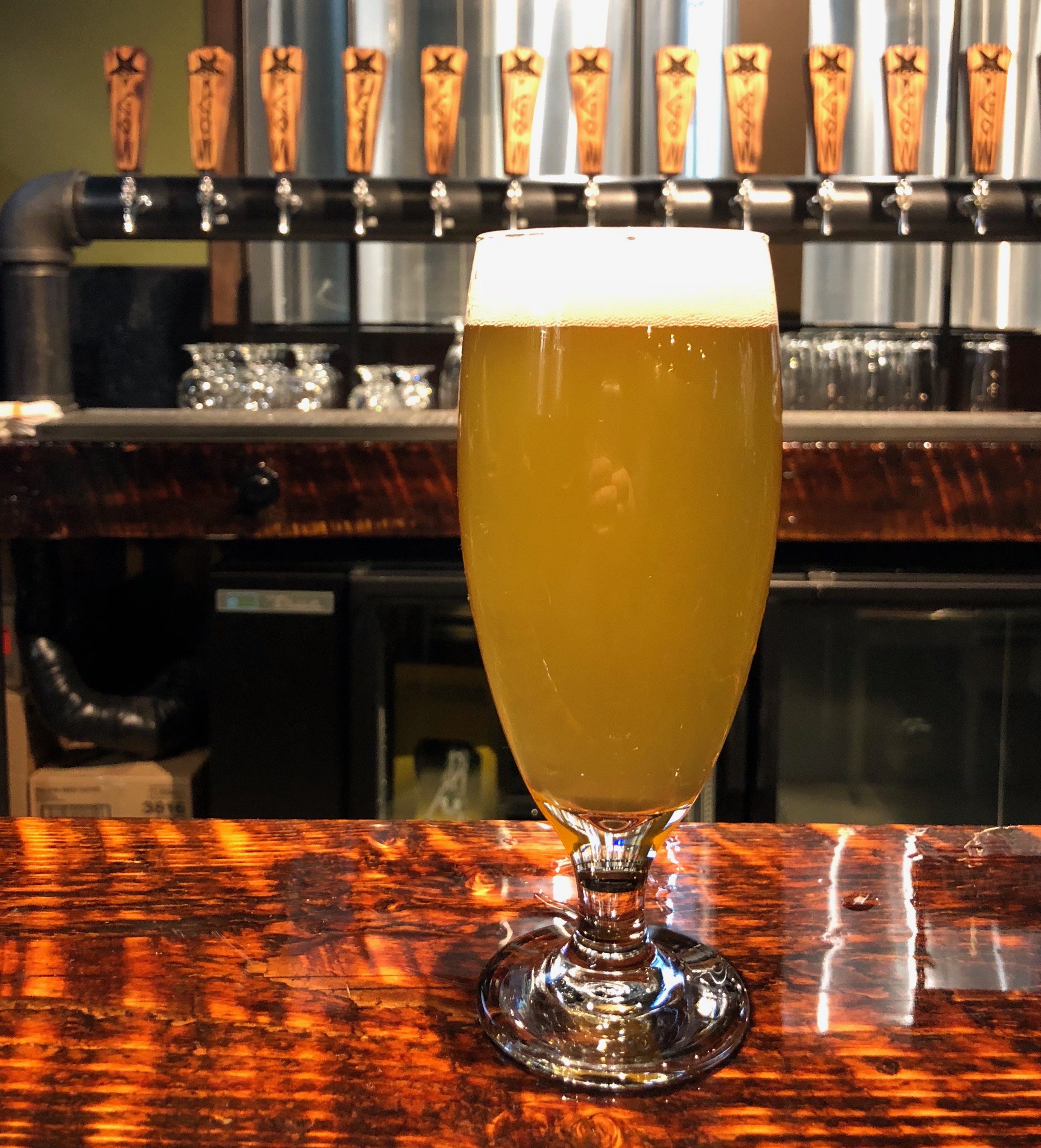 And some of this metal themed brewery was inspiration from way back when Hunsaker grew up in the Chicago area. In spending some formative years there, he was sort of "raised" on Three Floyds Brewing, a brewery that embodies heavy metal music and great beer. "3 Floyds was a huge influence in both getting me really into craft but also in concept," states Hunsaker. "I think both are why they were instantly my favorite brewery of all time."
"The outpouring of support has been incredible. We are very lucky to be here." – Mike Hunsaker on being located in Camas.
When it comes to the brewhouse at Grains of Wrath, Hunsaker went directly to JV Northwest, the prominent manufacturer of brewing equipment that is based in Canby, OR. He selected a three vessel, 10-barrel brewhouse that is very similar to what he cut his teeth on at Fat Head's Brewery in Portland. This similarity in equipment has allowed Hunsaker to come out of the gate strong when it comes to the high quality of the first batches of beers that have been brewed.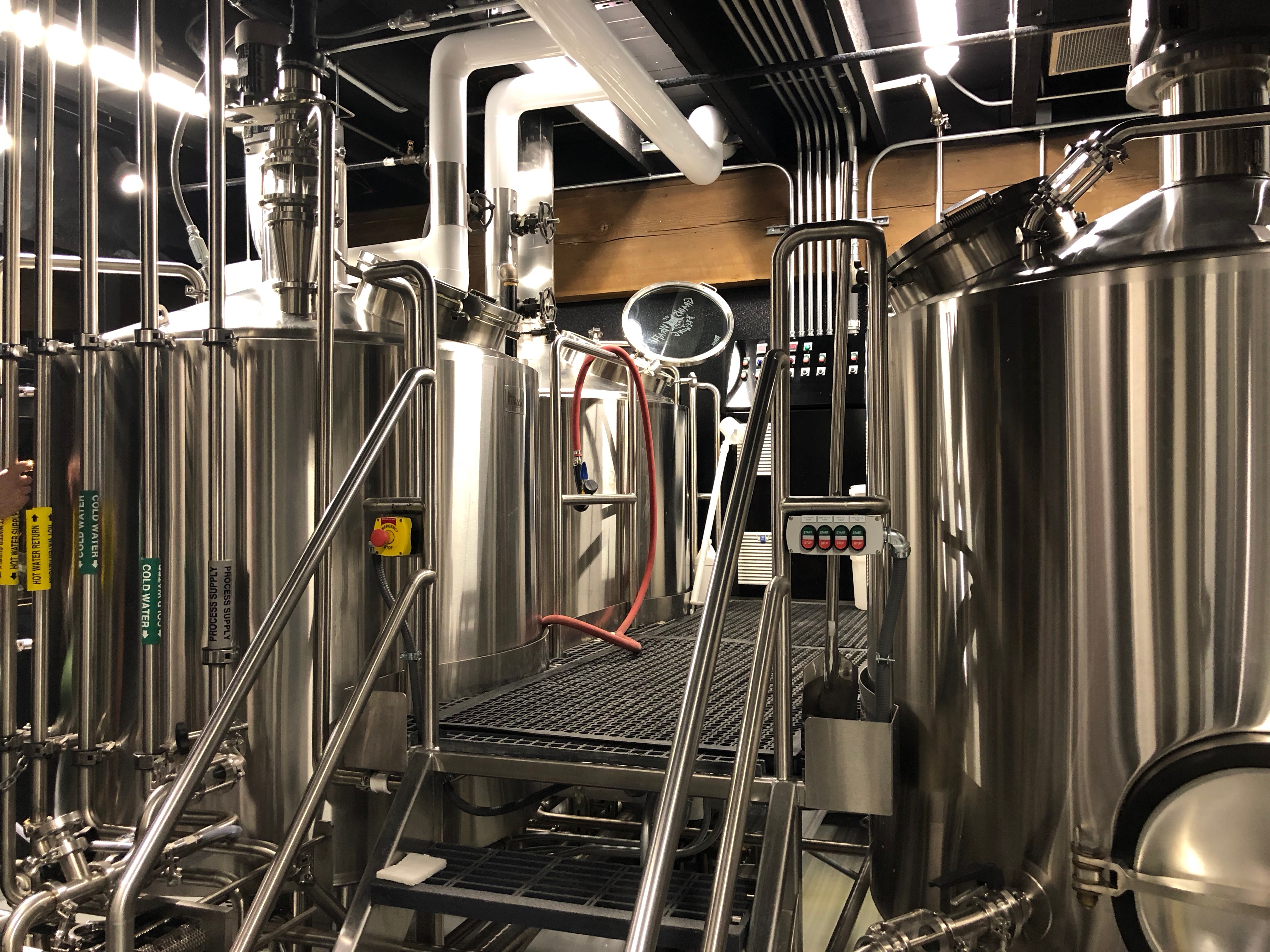 Hunsaker also brought in an assistant brewer right away and his choice was an easy one with Owen Lamb, a brewer that has worked for him in the past. "There wasn't another person I wanted or could trust as my right hand," states Hunsaker. "Guy is a rock star!"
"When he went back to Cleveland to brew and run the cellar at Fat Heads production, I told him I was coming back for him when the time was right. He's like my little brother," exclaims Hunsaker.
Known for brewing some of the best IPAs in the Portland area, Hunsaker will continue to brew this style along with ones from across the globe. When prodded on which style should customers expect, Hunsaker states, "You know me, I love to brew all kinds of styles, not just hoppy beers. Lagers of all styles (Vienna Lager is conditioning as we speak), Belgian, English ESB and stouts and smoked beers. That's why I opened a pub instead of production. It gives me freedom to do whatever I want on a given day."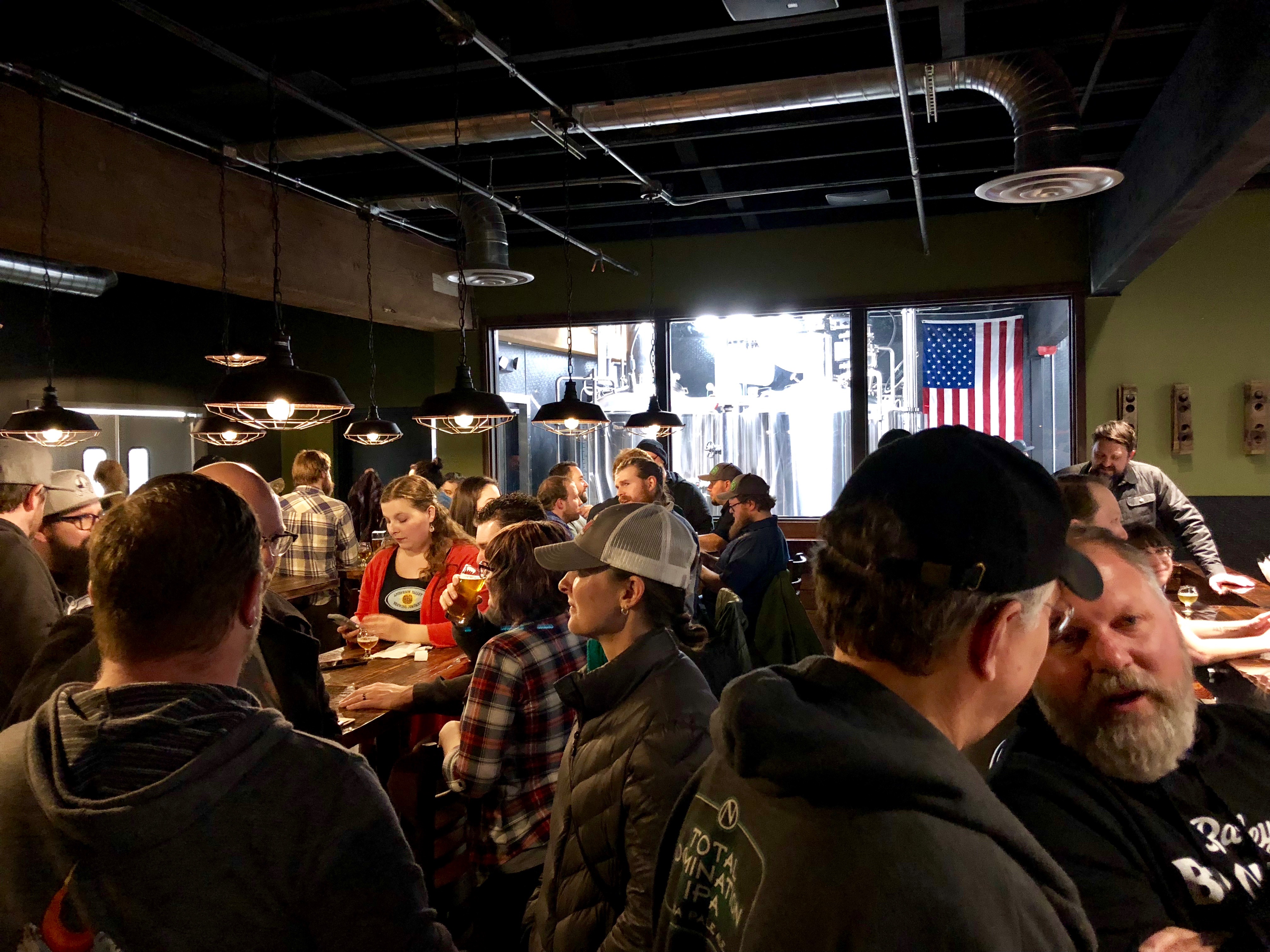 The opening tap list at Grains of Wrath will feature 10 house brewed beers, all priced from $6.00-$6.50 a pour. In the coming months expect up to 20 house brewed beers on tap. Here's a preview of what to expect at today's grand opening.
Lulu – Tart Peach Golden Ale
Luger – German Style Pilsner
Meadowfoam Blonde – Belgian Blonde Ale
Chocolate Stout – Roasted coffee, chocolate, vanilla
Dunkel Weisse – Bavarian Style Dark Wheat Beer
Lionheart ESB – Traditional English Amber
Papermaker Pale – Pale Ale
EGA (Eagle, Globe & Anchor) IPA
Overkill IPA
Pandemic IPA – Hazy IPA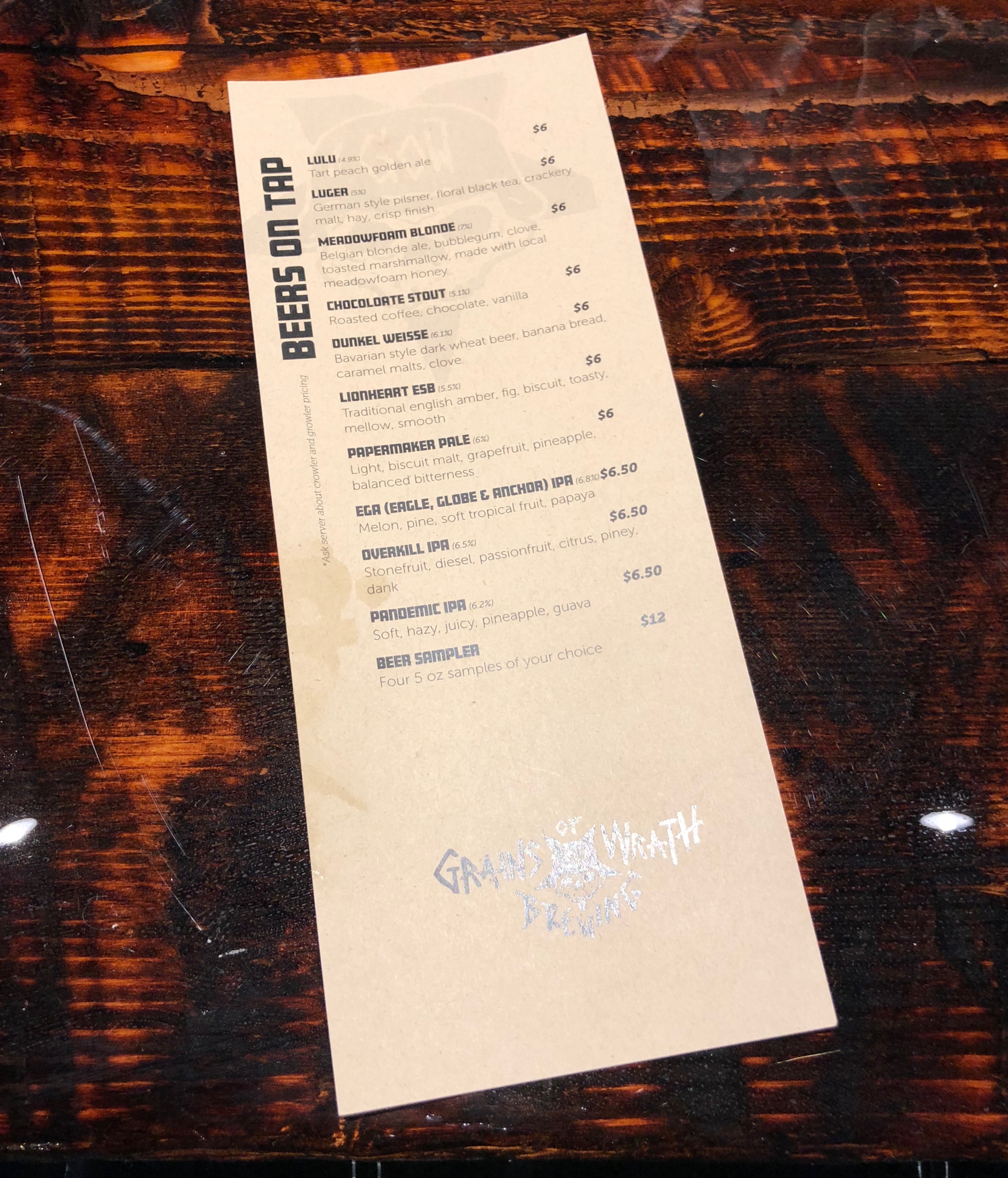 Of these 10 beers a few of the highlights from our recent sampling were the EGA IPA, a tasty hop forward beer that confirms Hunsaker's talents at brewing hoppy beers. Luger, its German-style Pils is also quite impressive, especially right out of the gate. And a style that is not all that common in this day and age, Dunkel Weisse, is one fine example of this style. Since both Hunsaker and myself are originally from the Chicago area, the beer that inspired his interpretation of this longstanding German style beer is Dark 'n Curvy from Piece Brewery and Pizzeria.
Beyond these 10 or so house brewed beers during the opening, expect to see a couple of guest taps after its first few weeks open. Grains of Wrath will also have a sour beer on tap from an outside brewer. "All guest beers will be for personal brewer friends," states Hunsaker.
To compliment its beer taps; the bar will also have a full liquor license. "We will be doing some kind of beer cocktails shortly after we get up and running," adds Hunsaker.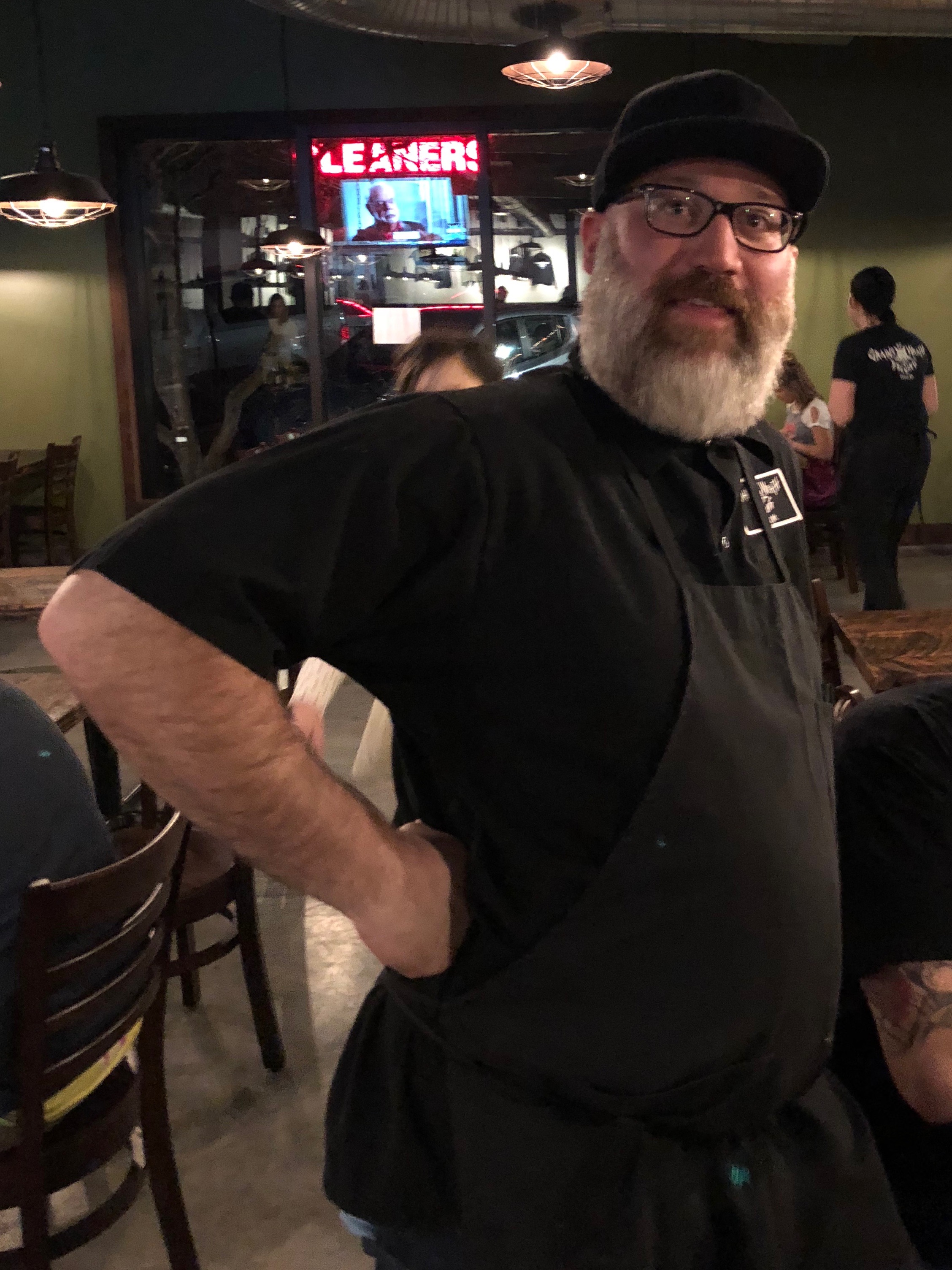 Further on down the road the brewer hopes to package a few of its offerings. "We will be staying strictly draft for the first several months," says Hunsaker. "No long-term plans to package except for the occasional one off, collaboration or special beer we do. And those will be in cans."
Prior to packaging its beers, Grains of Wrath will make its beers available on the Portland side of the river with Day One Distribution. For the Washington side of the Columbia Hunsaker states, "We will be doing self-distribution for the foreseeable future in Southwest Washington." He adds, "I would definitely love to have some beer up in Seattle. And we plan on doing that whenever it's possible for us. But I still believe making sure that my local Southwest Vancouver and Portland markets are taken care of first."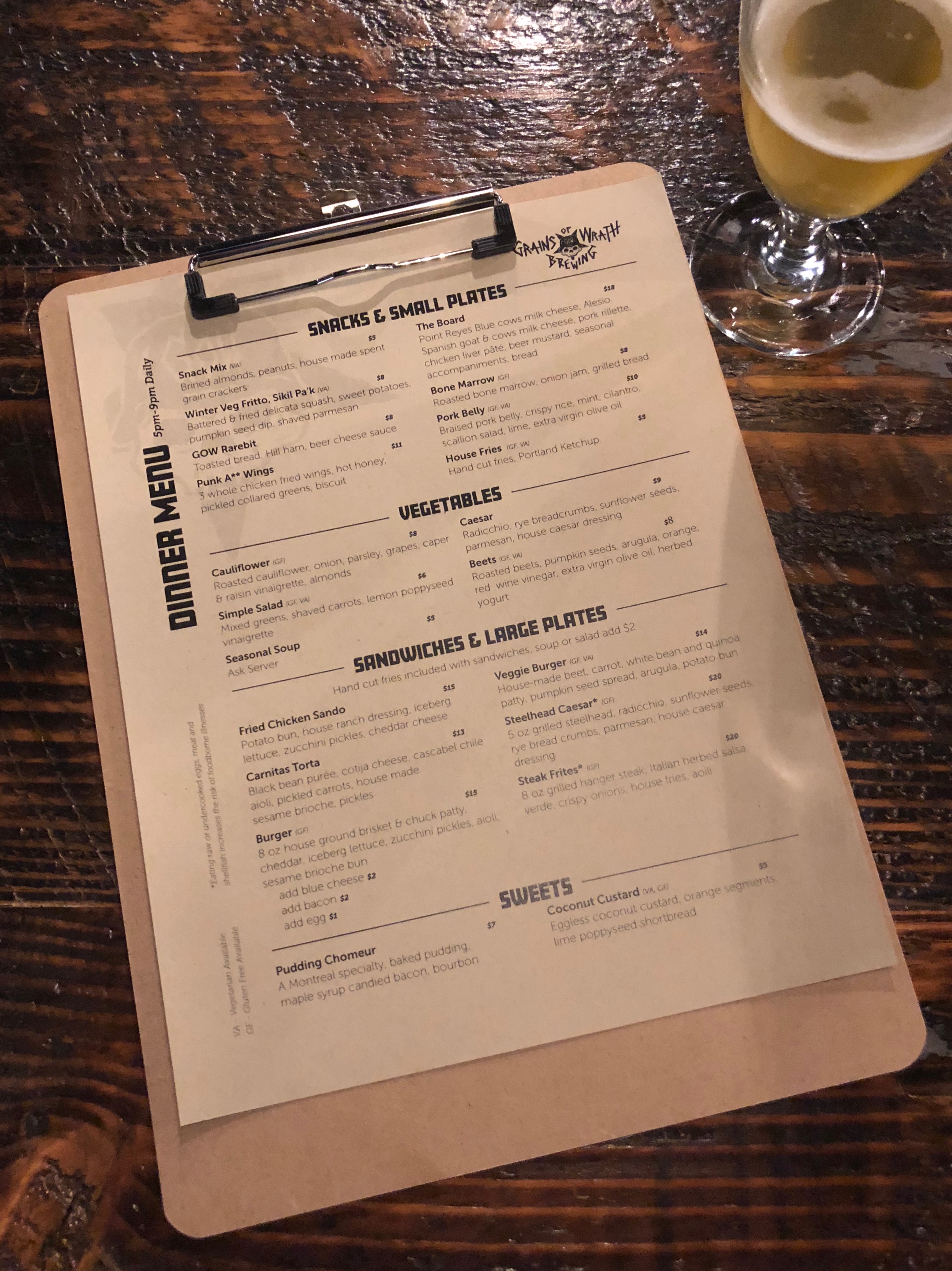 And the beer is not the only thing that has lived up to its expectations. The food coming out of the kitchen that is led by its Executive Chef, Fabiola Ponce-Wyatt, will leave your taste buds watering. We sampled many of the dishes and were left wanting more! Prior to leading the kitchen at Grains of Wrath, Ponce-Wyatt has worked at Southpark, Roman Candle Baking, and Xico in Portland.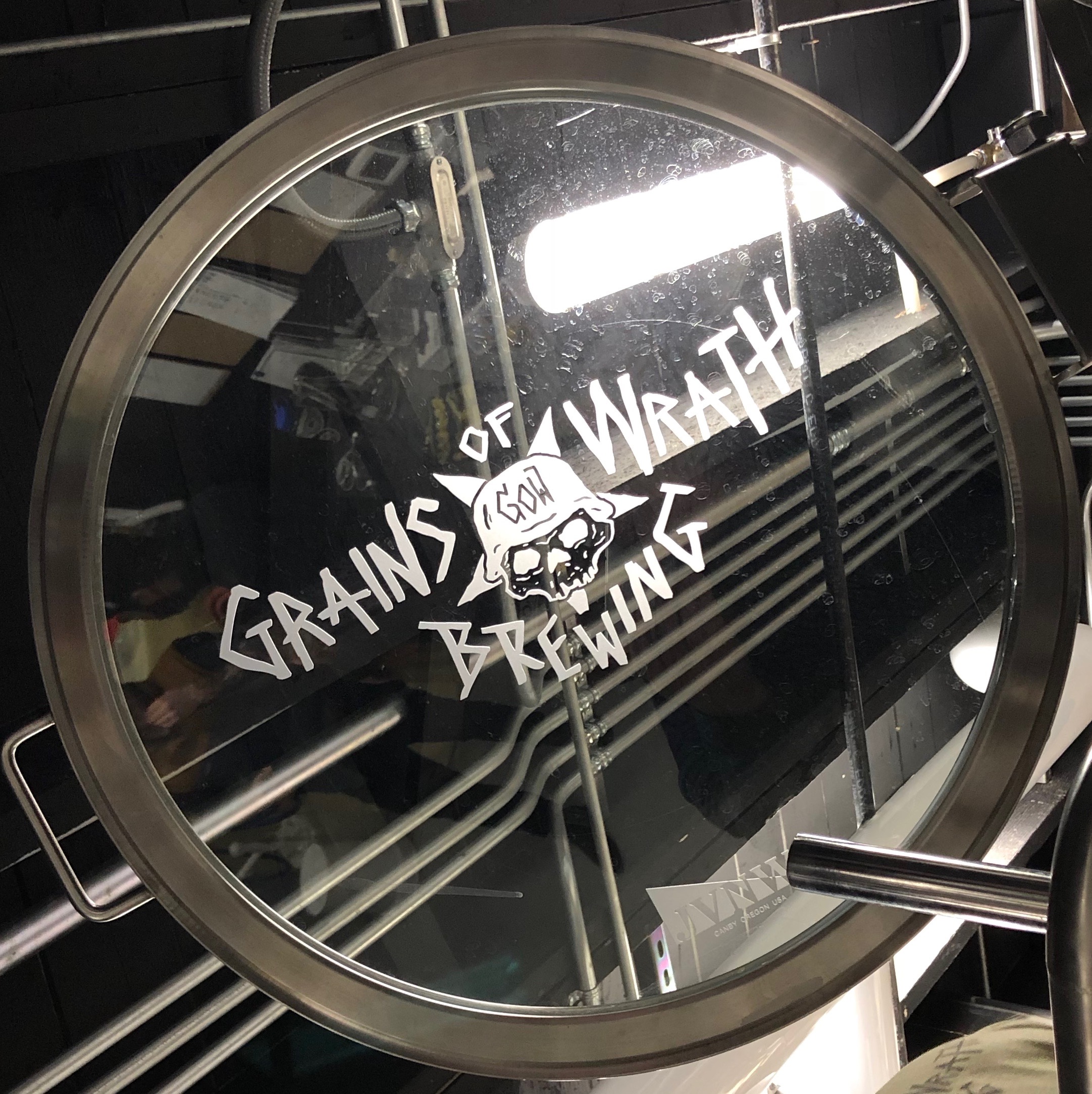 Grains of Wrath will be open seven days a week. Its hours will be Sunday – Thursday from 11:00am-10:00pm and Friday – Saturday from 11:00am-Midnight.
Grains of Wrath Brewing
230 NE 5th Avenue
Camas, WA 98607