Grains of Wrath to Open in Portland at Former Lompoc Sidebar
|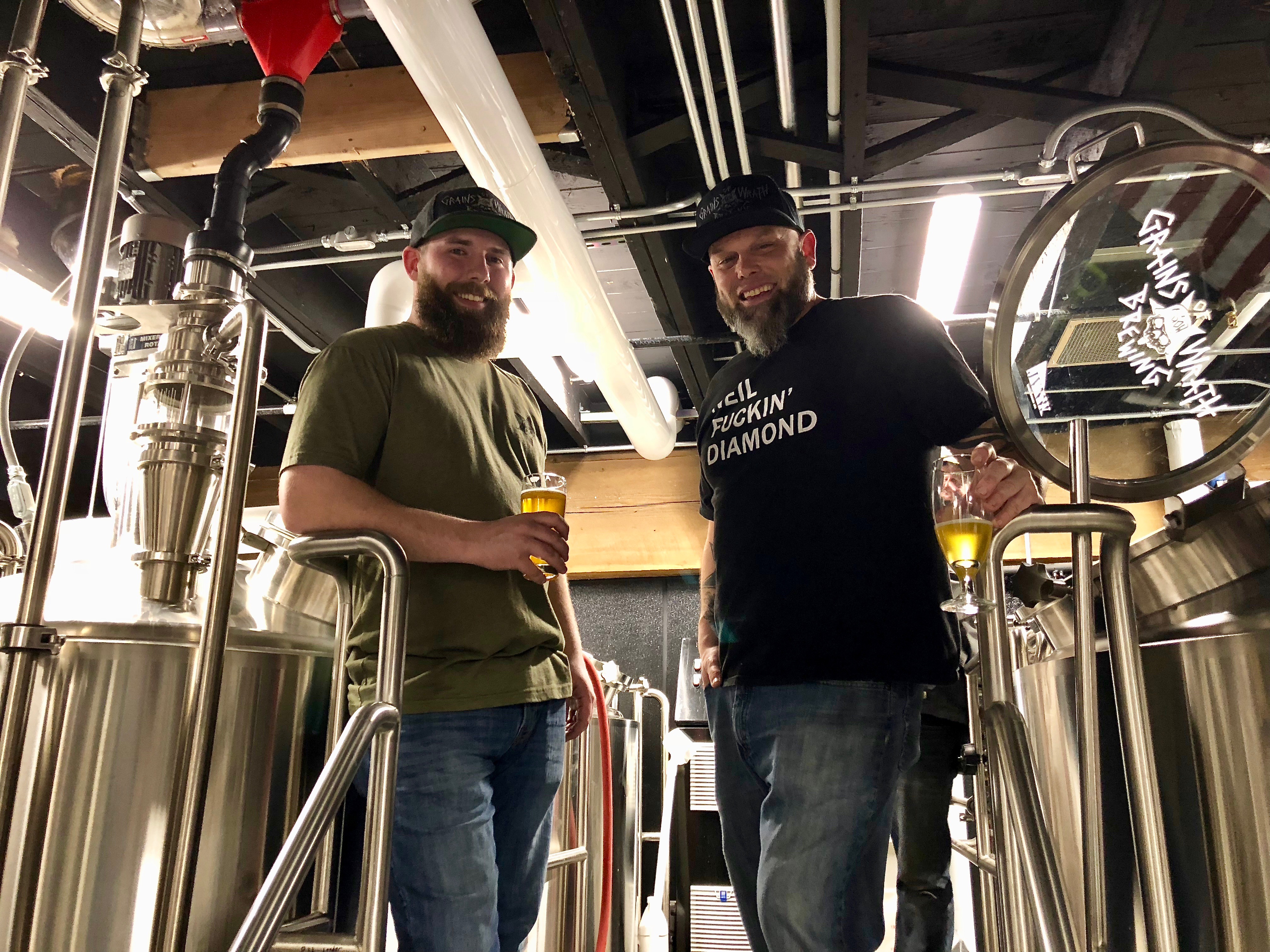 One of the bright spots in recent brewery openings in the Portland metro area has been Grains of Wrath Brewing located in downtown Camas, Washington. The nearly two-year-old brewery is set to open a second location this spring and this one will be on the southside of the Columbia River in Portland.
Grains of Wrath (GoW) will take over the former space that was once the Lompoc Sidebar and the brewery that is located at 3901 N. Williams Street. The former Fifth Quadrant space is not part of this transaction, only the brewery and the Sidebar space. The ownership at GoW, that includes Brewmaster Mike Hunsaker, General Manager Brendan Greenen and business partners Shawn Parker and Brendan Ford felt the need to expand and bring its beer closer to the people of Portland.
Hunsaker arrived in Portland in 2014 to open up the now defunct Fat Head's Brewery in the Pearl District. There he turned heads on the IPAs he was turning out but he also mastered other beer styles including lagers. Prior to Fat Head's closing and Von Ebert Brewing replacing it, Hunsaker had left to begin the long, extended build out of GoW in Camas.
According to the press release sent out today, Grains of Wrath – PDX will expand on its original Camas location line up that's known for its "hop-driven edge", to create more quality lagers and pale ales. Yes, GoW is known for its IPAs but its beer that has taken center stage the past two years has been its Vienna Lager. In 2018 at the Great American Beer Festival, Vienna Lager was awarded a Bronze and in 2019 it was awarded a Silver! The brewery has also been acknowledged winning awards at the Washington Beer Awards, North American Brewers Awards and Best of Craft Beer.
Taking the step in opening a second location, and one that will also be a brewery, can be a risky one in today's evolving beer market. "While the beer market seems to be tightening, we have never had the supply to meet the demand in our local Portland market, Southwest Washington market and our limited distribution to the Seattle market," Greenen told BREWPUBLIC. "We knew that any new brewery location to add production would need to have a retail space for us to also sell our product and we were very interested in doing that in Portland. The Lompoc space really fit the bill and checked the boxes for us."
Once open this spring, the former Lompoc Sidebar will have gone through a slight remodel to give it a GoW feel to it. "The remodel will be pretty limited," Greenen told us. "It will be more of a facelift than anything to transition the aesthetic to fit Grains of Wrath."
When the brewhouse at GoW – Portland goes online with a goal of late summer 2020, the original brewhouse that Lompoc used will not be the one that Hunsaker and his brew team will use. "The brewhouse will be an all new 15bbl Brewhouse from Portland Kettle Works," said Greenen. "We will be brewing into 4 30bbl Fermenters with a 30bbl Packaging Brite." This will assist the brewer in releasing additional beers in cans and/or bottles, something that it recently cut back on.
Once the brewhouse is operating in Portland it'll be set up to brew a wide array of styles. "PDX will be focused on brewing some of our core beers and seasonals to start which will free up our smaller tanks in Camas to do more one off's, collabs and lagers," said Greenen.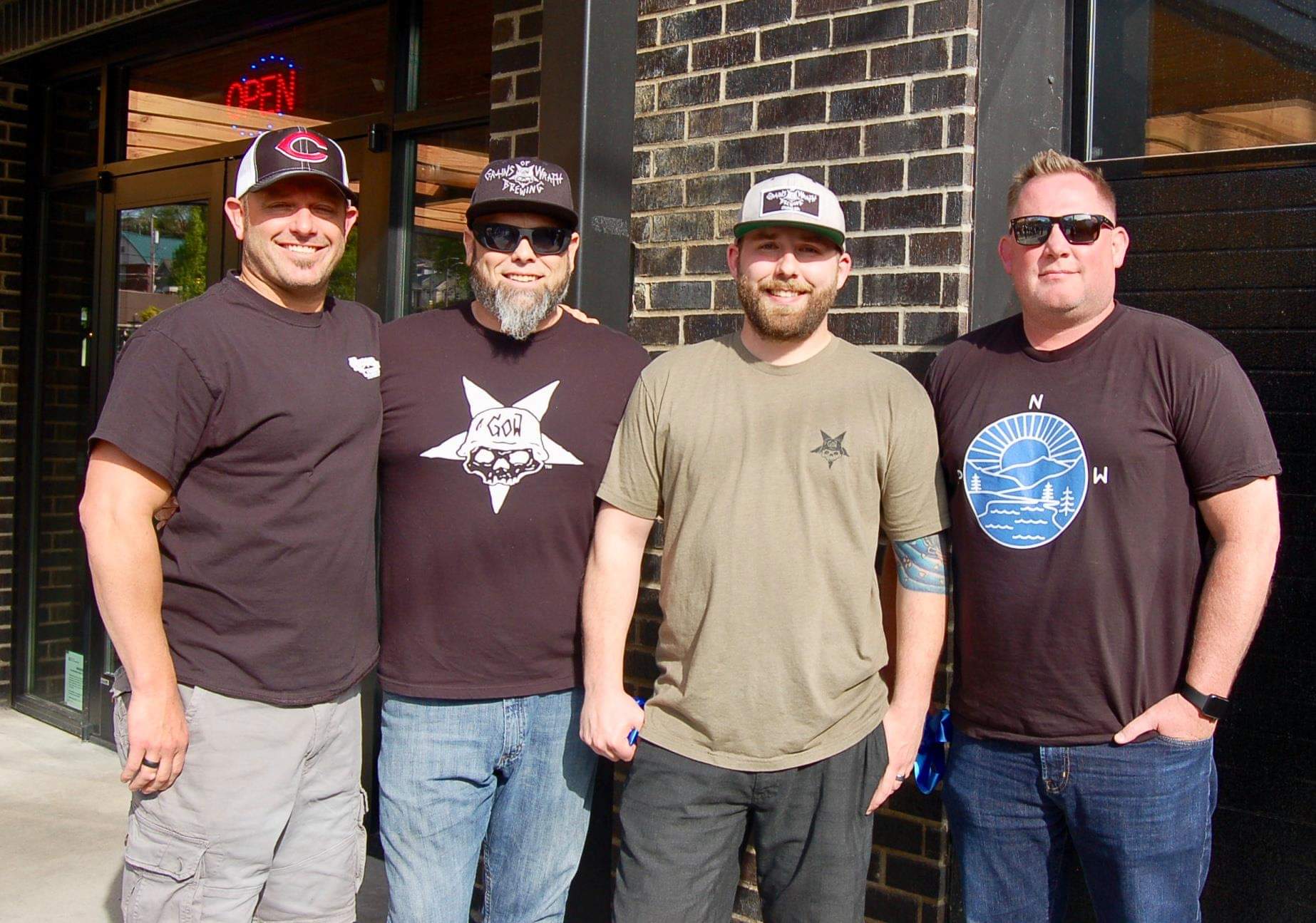 GoW – Portland will be a 21+ establishment that the brewer states will hold 50 people that'll serve light food, liquor, wine and cider as well as its GoW beer that will continue to be distributed in Portland by Day One Distribution.