Great Notion Brewing Launches New iOS App For Home Beer Delivery and More
|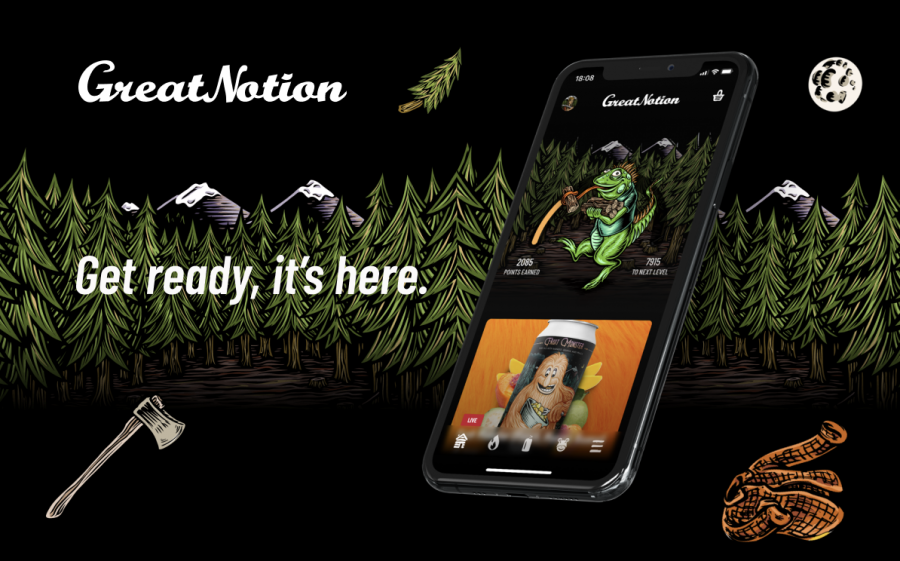 The long-awaited Great Notion Brewing App has launched, albeit slowly and currently only for the Apple iOS. The new app allows customers to order Great Notion Brewing beer directly from the app for same day pick up and future home beer delivery in Portland and shipping within the state of Oregon. For those of you without an iPhone, the Android version should arrive shortly.
After playing around on the app this afternoon, it's a great start to what will expand to an even cooler experience. Almost a Pokémon Go sort of theme but with all of the kick ass characters from the Great Notion beer labels. But those add ons are not quite ready.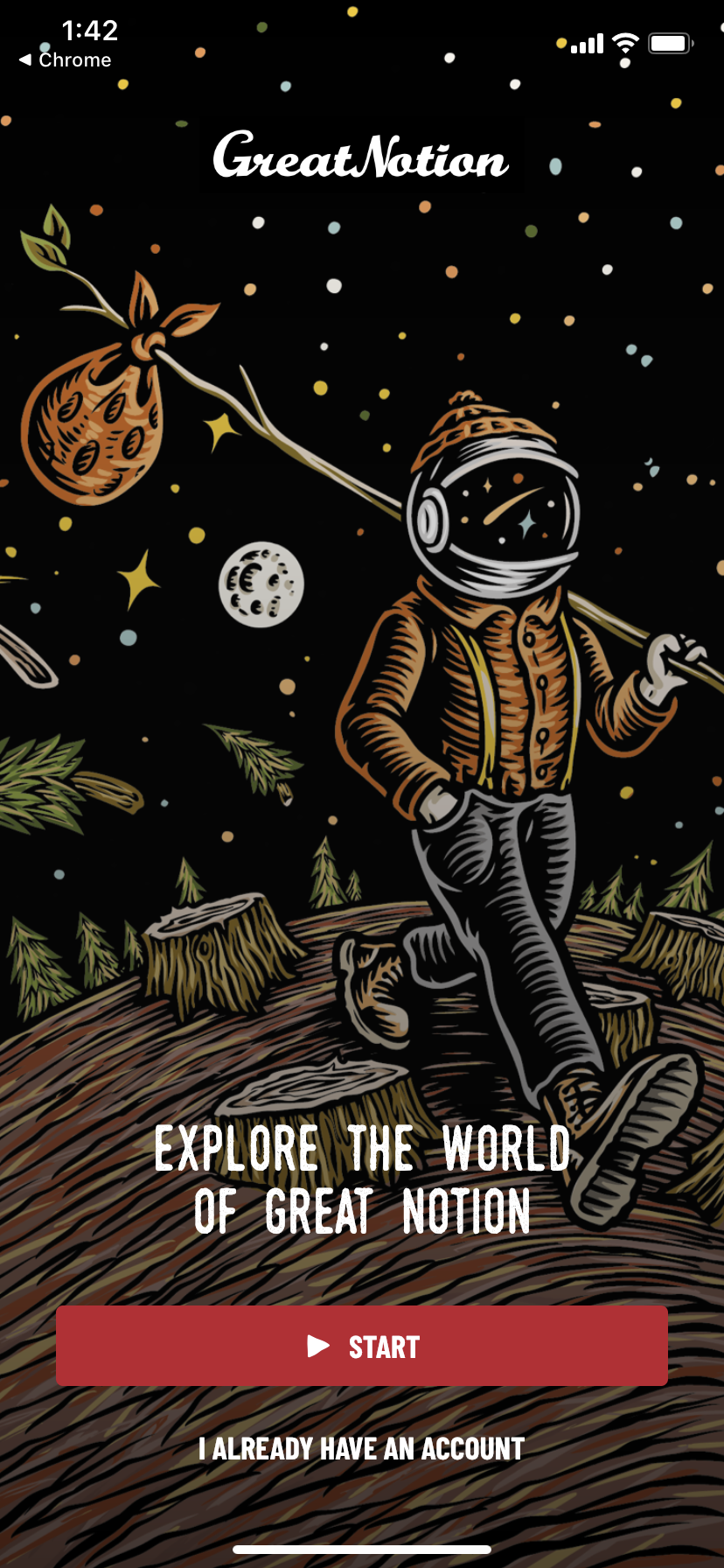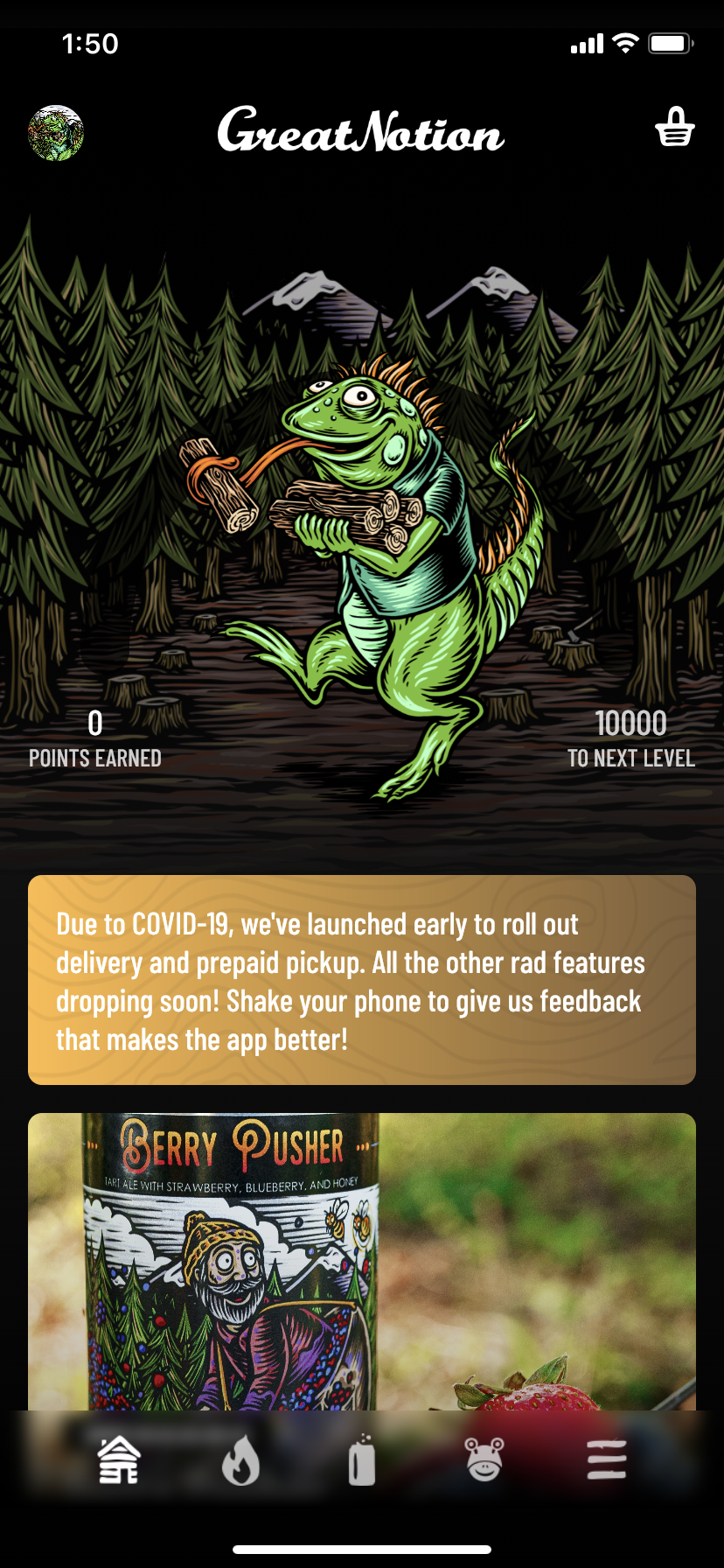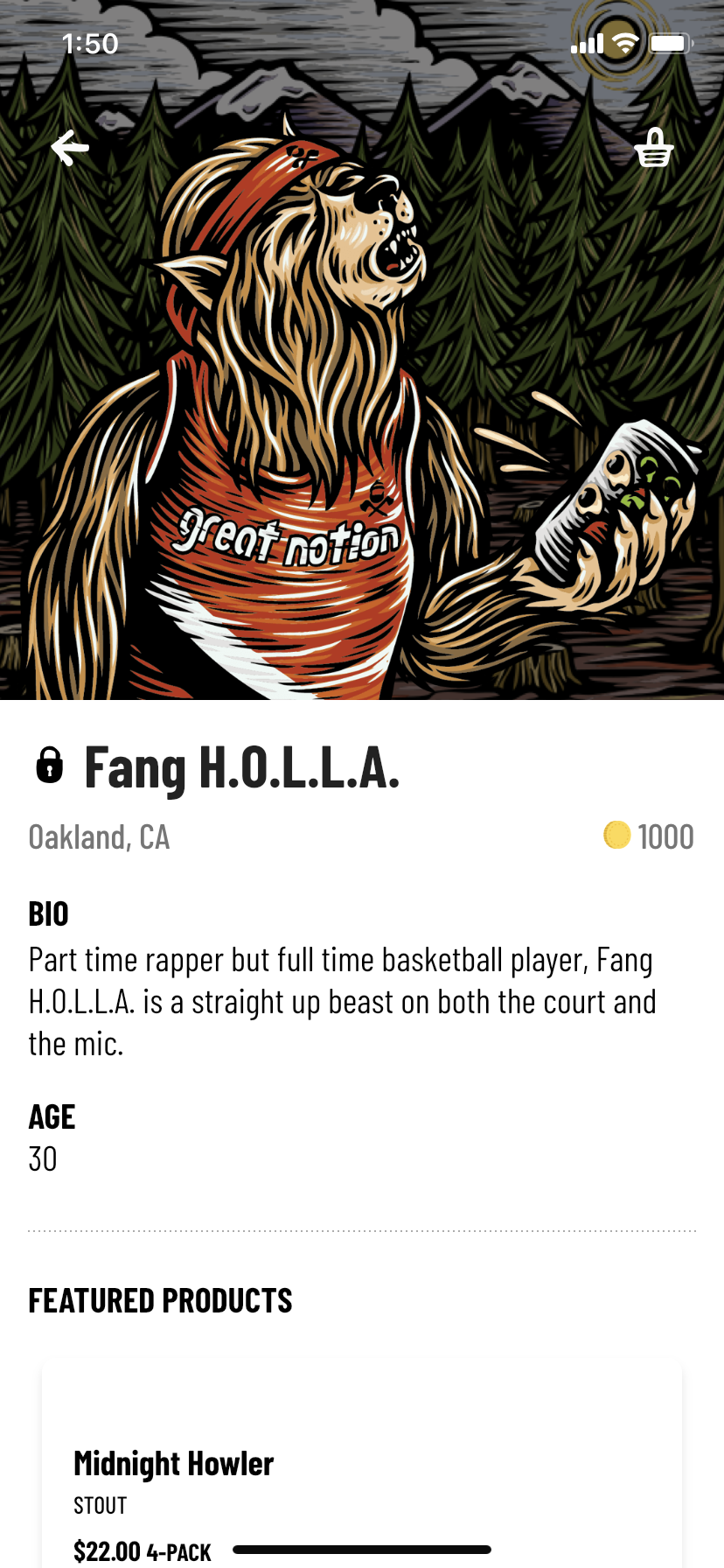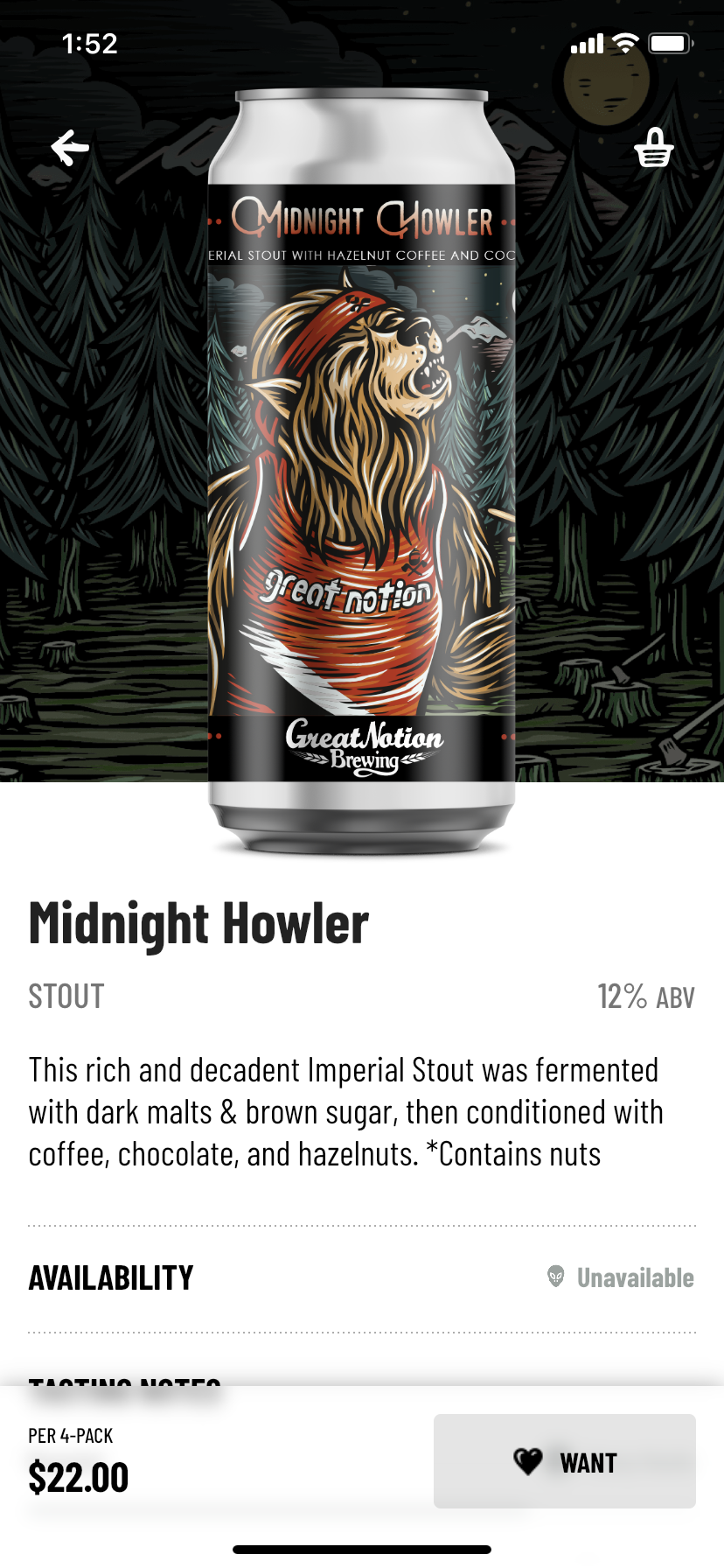 When you register an account on the new app you become part of Great Notion's Timber Crew. This crew is described as a band of misfits that walk the woods in search of fresh stumpage. The way it works is you can collect points and badges along the way, including for cans you've bought, when you're at a taproom, or by unlocking your favorite characters (if you can figure out how). The points add up and to climb the ranks for the sweeter reward.
As a Timber Crew member you'll also be able order the latest beers from the touch of the app and soon this will also include ordering Great Notion merchandise. And this is the only way to order Great Notion beer delivered to your door.
Great Notion Brewing will begin home beer delivery to the following Portland area zip codes: 97201, 97202, 97203, 97204, 97205, 97206, 97209, 97210, 97211, 97212, 97213, 97214, 97215, 97217, 97218, 97221, 97227, 97232, 97239, 97258. Deliveries will be made within the 2 days of your order as this time frame will be narrowed down once Great Notion gets a better feel at delivery times. You will receive a text when your delivery status is updated and the driver is on the road. Minimum order is a hefty $100 for home beer delivery, plus an additional $5 delivery fee. You must be present to receive the order and have ID on hand. Please make sure you will be available to do so before placing your order. The brewery will also begin shipping its beer within the state of Oregon with additional states to be added.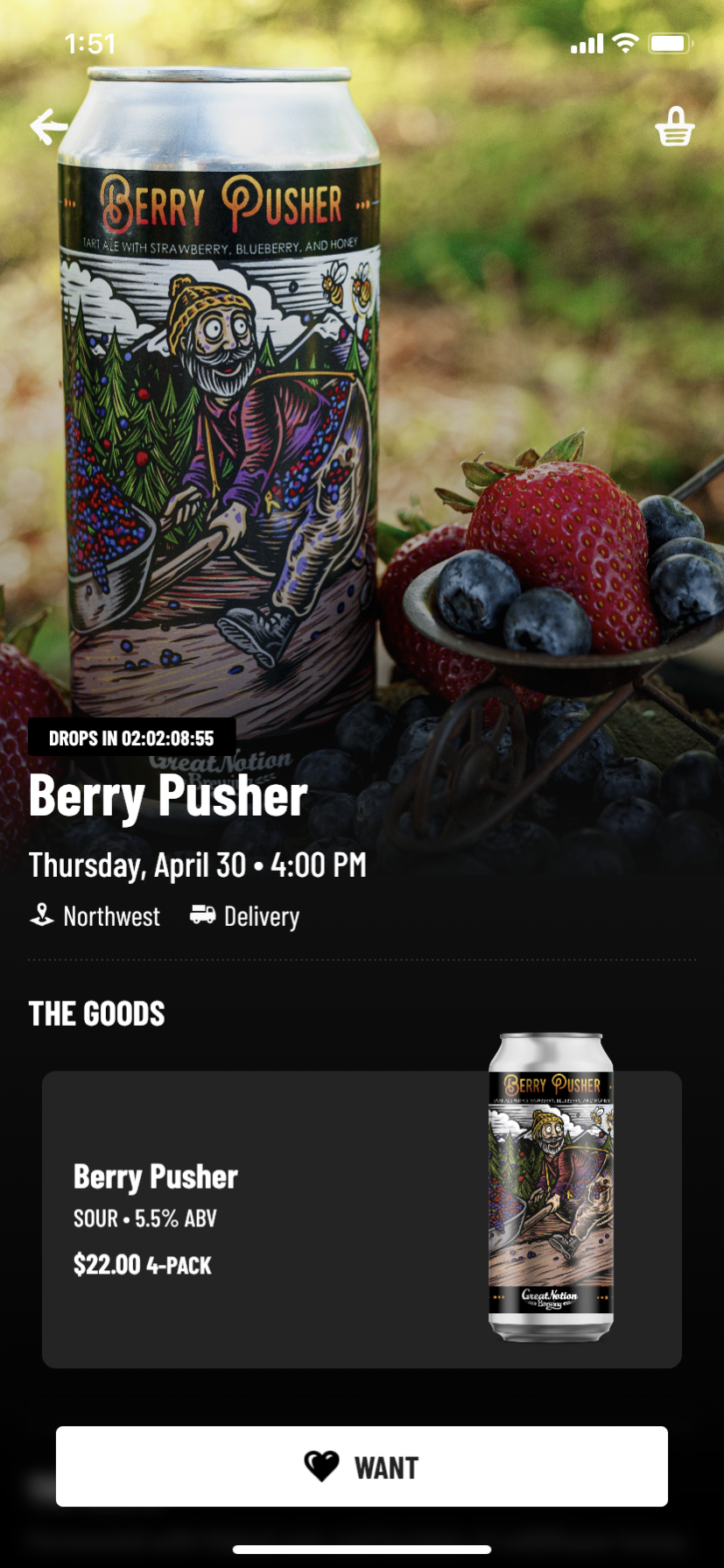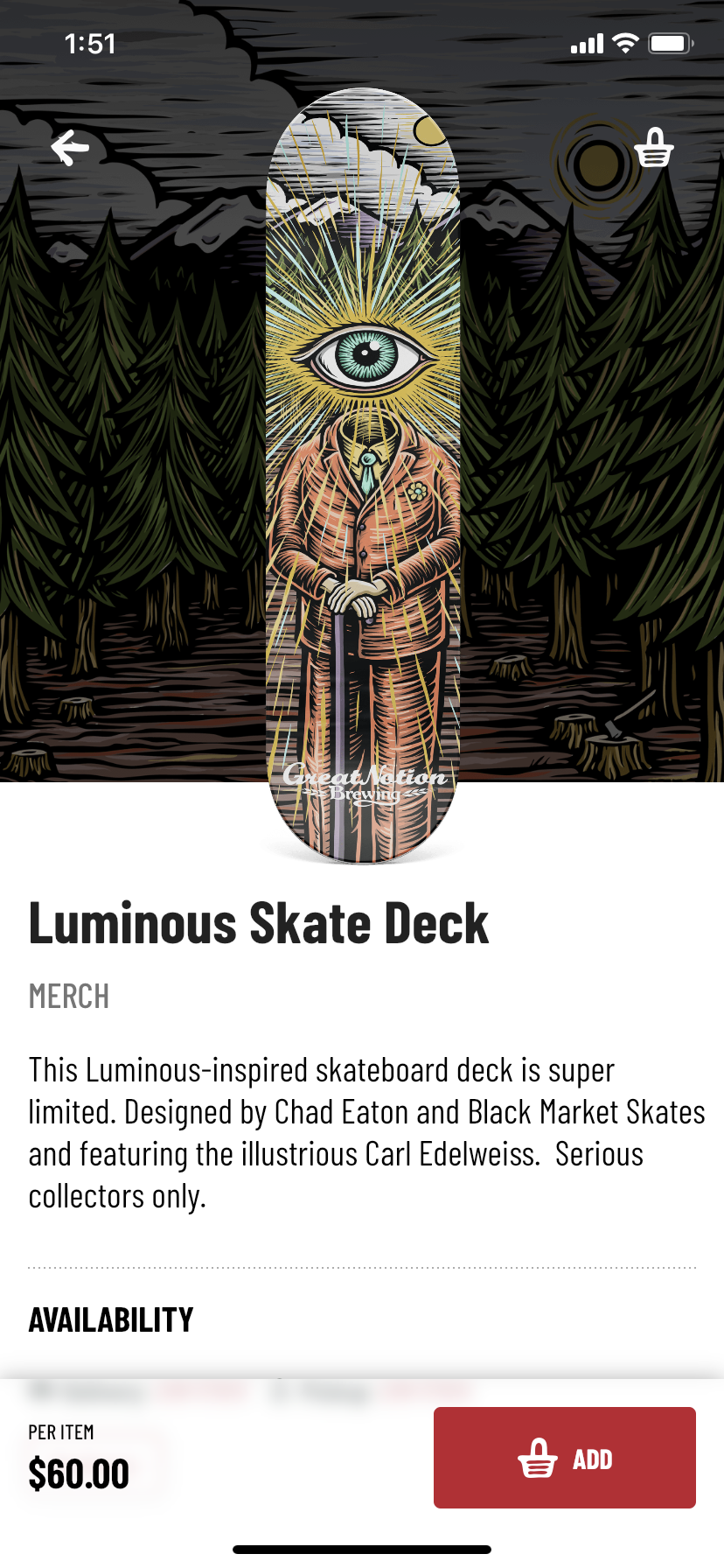 You can also use the Great Notion App to purchase beer for same day pickup at Great Notion NW. Minimums are one 4-pack for pick-up. Maximum allotments will vary based on the beer release. If you're picking up your beer you can do so the same day or the following day by end of business at Great Notion NW, located at 2444 NW 28th Ave. Current hours at Great Notion NW are 12-7pm daily. The person who placed the order must be the one to receive the order and have valid ID on hand.
If you have any questions about the app visit: https://www.greatnotion.com/faq or email app@greatnotion.com.