Hammer & Stitch Brewing Opens in Northwest Portland on October 10
|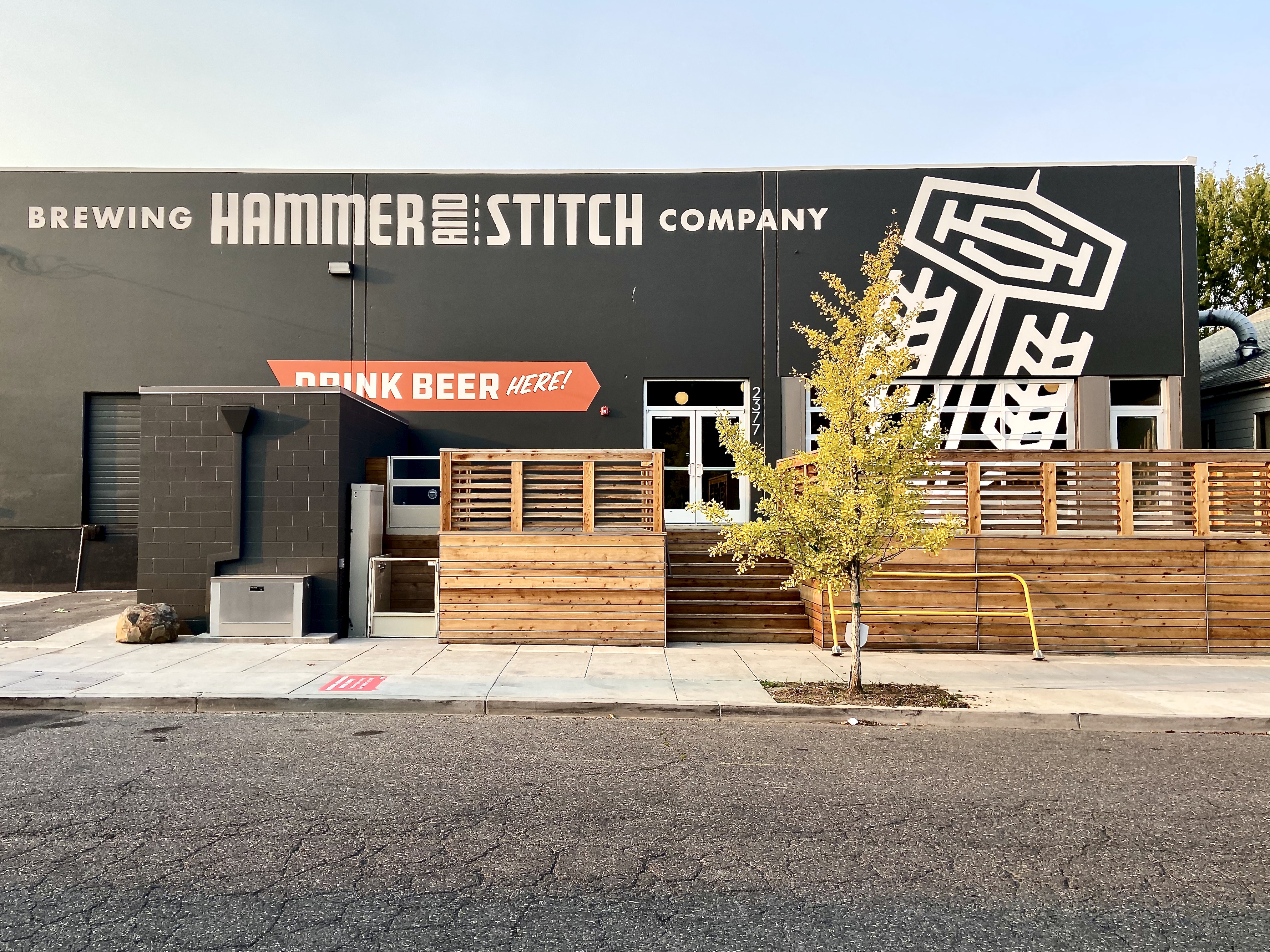 After a handful of delays, Hammer & Stitch Brewing Co. is set to open its doors on Saturday, October 10th. Located on the edge of Slabtown and adjacent to the ever changing Northwest Industrial area of Portland, Hammer & Stitch will be a welcome addition to this neighborhood.
The concept of Hammer & Stitch Brewing began in 2017 when longtime local Brewmaster/co-founder, Ben Dobler partnered up with an unnamed Portland-based entrepreneurial family. Their goal is to create a bright and welcoming environment, showcasing high-quality, refreshing beers.
Now after two years of planning and a nine-month renovation of the former site that was once home to Clear Creek Distillery, Hammer & Stitch is ready to show off its new brewery and taproom. This newly renovated 6,000 square foot space is ready to show off its taproom to the public in eleven days.
"I want to immerse people in the art and science of our beers at Hammer & Stitch," said Dobler, in a statement. "We hope folks will be encouraged to ask us questions about the process and what we're working on. Our open layout is all about inviting people to take part in what we call 'brewery theater' with us."
The brewery describes its forthcoming space as an open, bright taproom and patio that will welcome guests to enjoy flavorful flagship standards, seasonal creations and limited-edition releases. Hammer & Stitch will specialize in easy-drinking, character-filled lagers and ales. The brewery will offer its beers on tap and in 16 oz. cans, with local distribution coming soon.
For the brewery's opening, look for an array of beers from the brewery's Standards Collection. This will include old time pub favorites of The IPA, The Lager, The Pale, and The Porter pouring from the taps beginning on October 10th.
Hammer & Stitch will partner with Grand Cru Hospitality to operate its kitchen. This is not the first brewery that Grand Cru has partnered with as it has been providing the food at StormBreaker Brewing for many years now. At Hammer & Stitch expect a food menu of hand pies, Impossible burgers and classic jojo potatoes among other causal pub fare options.
"We are focusing on perfecting our approachable beer menu," said Dobler, in a statement. "I'm really looking forward to brewing our hoppy lager in particular. It's a beer I've been working on for a number of years and now I get to perfect it!"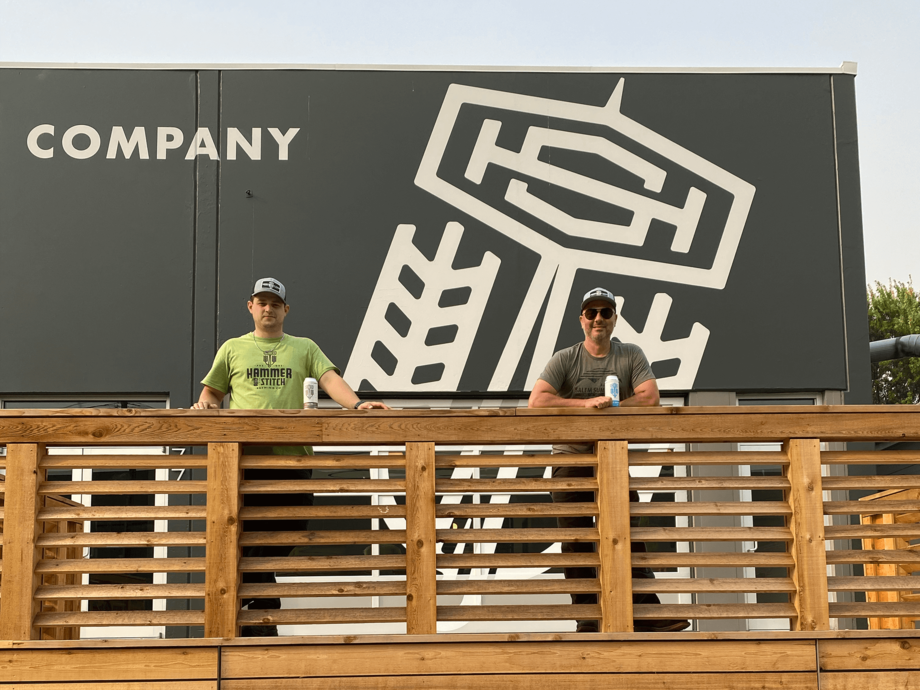 Dobler is Brewmaster and Co-Founder at Hammer & Stitch Brewing Company. During his 27 years of brewing in Portland he maned the brew deck at Widmer Brothers Brewing Co., Laurelwood Brewing Co., Mt Tabor, and Bridgeport Brewing Co.
Joining Dobler in the brewhouse is Cameron Murphy. Fresh out of Grant High School in 2008, Murphy began his brewing career at Laurelwood Brewing. There he learned from a strong line of great Brewmasters at Laurelwood that includes Chad Kennedy, Vasilios Gletsos, Shane Watterson and Ben Dobler. Murphy took over the reigns as Brewmaster when Dobler departed to work at Mt Tabor Brewing. Most recently, Murphy had been brewing at Von Ebert Brewing in the Pearl District.
"I've been looking for a brewery that I can continue growing with and a company that shares my values," Murphy said in a statement. "I believe that it all boils down to being brave and hospitable. I can't wait to serve and work with all you fellow makers out there!"
With its opening, Hammer & Stitch is well aware of the challenges it now faces in the COVID era. In a statement, Dobler says, "Hammer & Stitch is staying agile to remain Oregon Health Authority and OSHA-compliant to keep patrons comfortable. There will be limited, appropriately-distanced seating in the foreseeable future and they plan to post regular updates on open hours and fresh brews through their website and on social media platforms."
He continues, "We have created a space that represents who we are as people and who we want to be as a business, summed up in three simple words – fun, soul, and grit. We are so excited to explore new and old areas in the industry and serve new and existing craft beer consumers."
With its location in close proximity to Forest Park, the brewery's taproom will surely be a spot to visit post hike. And if you're looking for an urban brewery hike, Lucky Lab Brewing, Breakside Brewery, Great Notion Brewing, and Sasquatch Brewing are all located within walking distance. And if you need a caffeine fix, Groundwork Coffee is located across the street. Hopefully we'll see a collaboration beer from the two beverage makers in the future!
Hammer & Stitch Brewing is conveniently located on the TriMet 15, 24, and 77 Bus Lines, just of the far northend of NW 23rd Avenue. To stay up to date on the happenings at the brewery, follow Hammer & Stitch on Instagram, Facebook or visit www.hsbrew.co.
Hammer & Stitch Brewing Co.
2377 NW Wilson St.
Portland, OR 97210