Jameson Irish Whiskey Expands its Caskmates with Bale Breaker Brewing and Revolution Brewing
|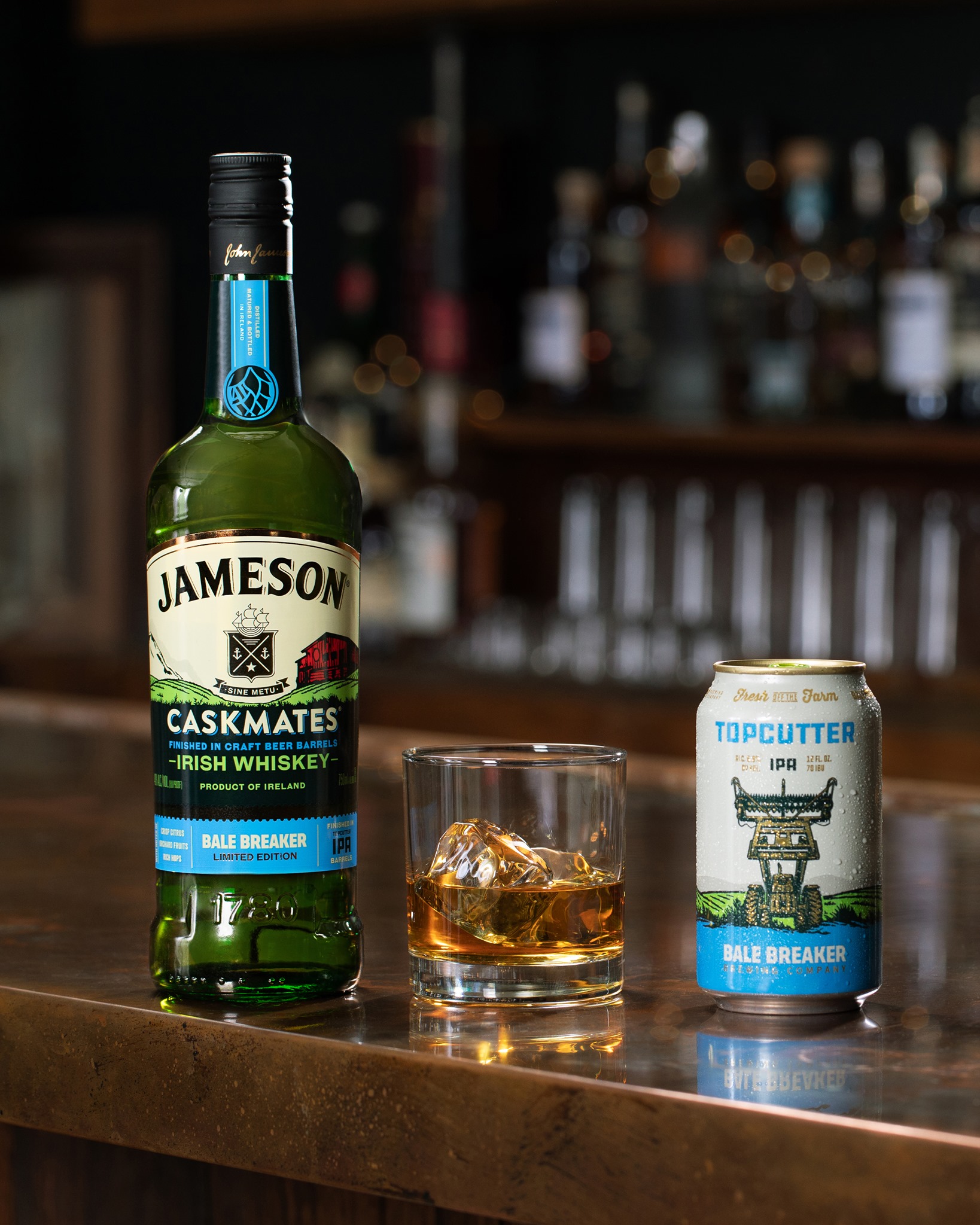 During the fall of 2015,  Jameson Irish Whiskey released its first edition of Caskmates here in the United States with its Jameson Caskmates – Stout Edition. Then about two years later the distiller released Jameson Caskmates – IPA Edition.
Today Jameson Irish Whiskey announced the full-fledged release of two new Caskmates. One with Yakima, Washington based brewer, Bale Breaker Brewing and the other with Chicago, Illinois based brewer Revolution Brewing. The Bale Breaker Limited Edition features the brewery's Top Cutter IPA as the Revolution Brewing Limited Edition features its Fist City Pale Ale.
We look forward to sampling both of these whiskies and will provide our readers a review in the coming weeks!
Until then here are additional details from today's press release…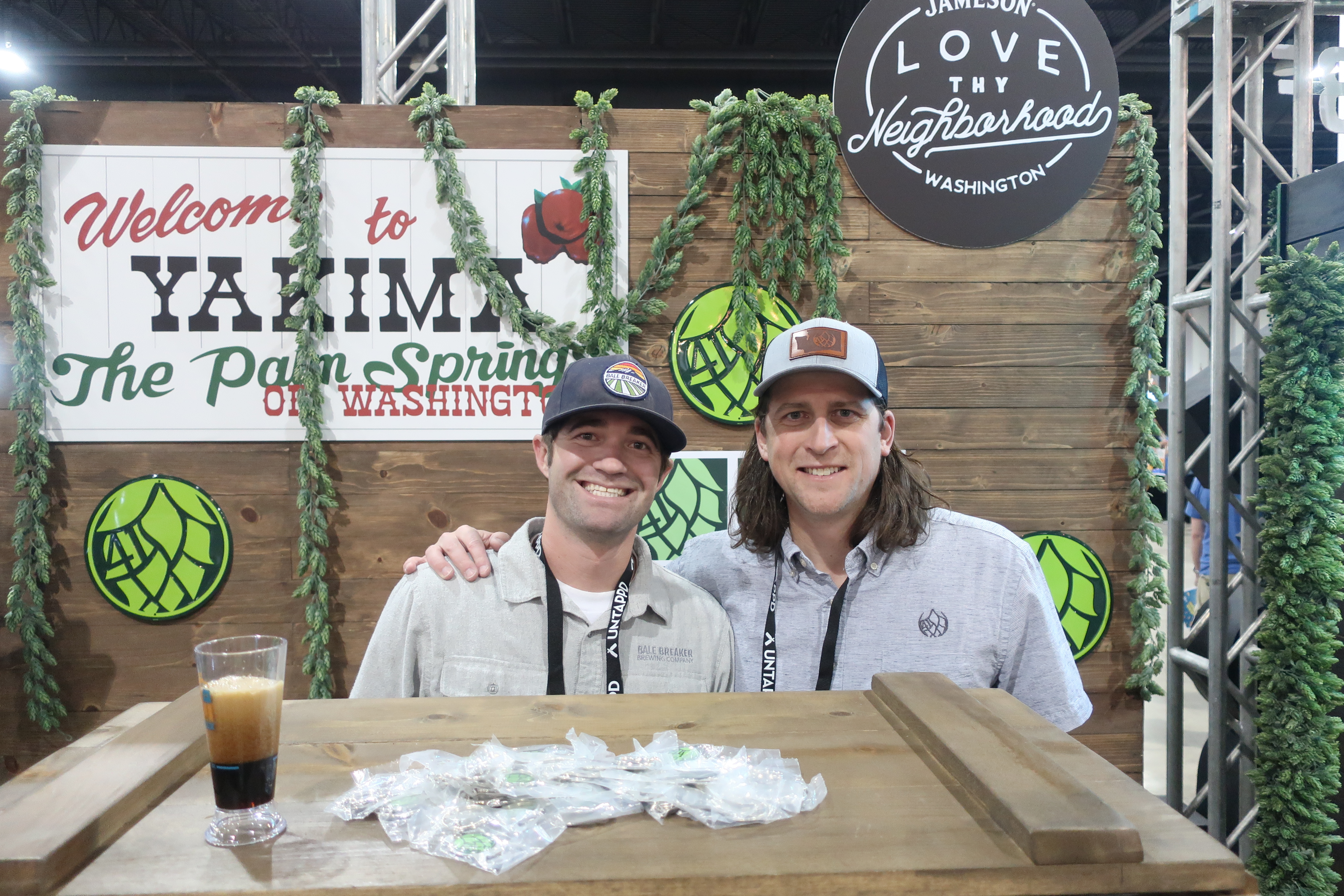 As a brand that grew up in neighborhoods across the country, Jameson has always celebrated the unique places, sounds, and tastes found only in those neighborhoods. The partnership with Bale Breaker Brewing Company and Revolution Brewing has been taken to new heights with the launch of the two Jameson Caskmates Limited Editions.
"Jameson's commitment to local neighborhoods is the cornerstone of our connection with whiskey drinkers and local tastemakers, across the country. Having the opportunity to highlight a shared passion for artistry, with two breweries that have been a part of the Jameson family since the inception of Drinking Buddies program in 2015, is a great feat for everyone involved," said Paul Di Vito, Vice President, Jameson Irish Whiskey, Pernod Ricard USA. "Jameson Caskmates Hyperlocal Editions allow us to put the spotlight on these local breweries, devising a spirit that embodies the taste of our neighborhoods.
The Jameson Caskmates Hyperlocal Limited Editions were conceived when Bale Breaker Brewing and Revolution Brewing travelled to Ireland to brew their signature beers to season Jameson casks. The process resulted in Jameson Caskmates Bale Breaker and Revolution Brewing Limited Edition – tripled-distilled, blended Irish whiskey that has been patiently finished in local craft beer-seasoned barrels.
"Going to Ireland to collaborate with Jameson is a brewer's dream. Our Topcutter IPA embodies where we're from, and bringing a taste of our neighborhood to the Jameson distillery to create our very own Caskmates Limited Edition was quite incredible," said Kevin Smith, the head brewer at Bale Breaker Brewery.
"When we came together, it was about making something new and different. Chicago has a strong Irish history and now we have an Irish Whiskey of our own," said Jim Cibak, the head brewer at Revolution Brewing.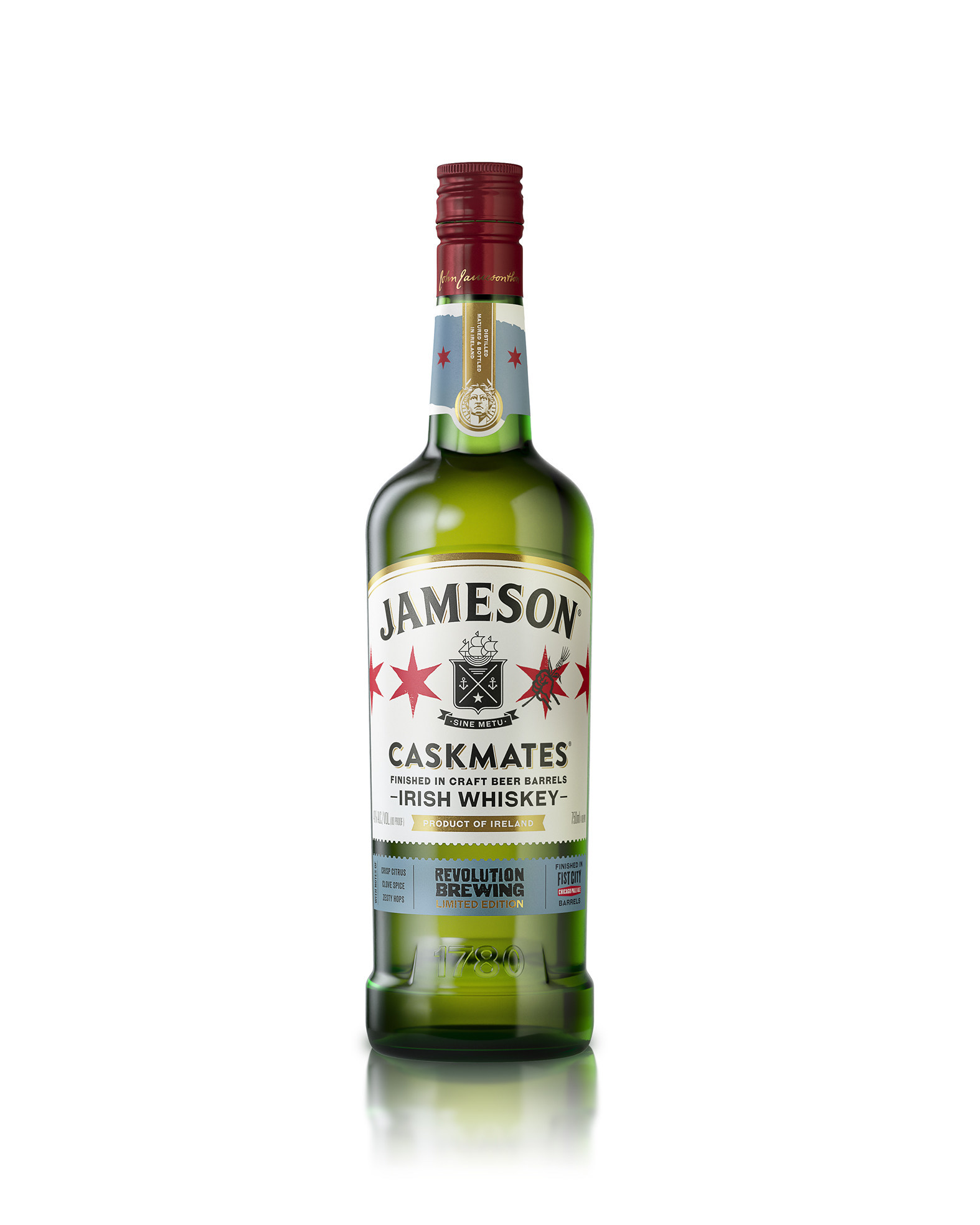 The Jameson Caskmates series was born from a bar top conversation, touting the evolution of beer and whiskey's role at the bar. For years, the two have coexisted on menus and shelves, but not under one cap until the launch of Jameson Caskmates in 2015. When Jameson Caskmates' was thought up, no one anticipated such an exceptional result, confirming that it couldn't be stopped at just one.
Both, Caskmates Editions should be served neat, on the rocks or alongside a craft beer, we recommend Top Cutter IPA or Fist City Pale Ale.
Jameson Caskmates Bale Breaker Limited Edition (Bale Breaker Brewing Company, Yakima, WA)
Tasting Notes & Product Information:
Nose:Rich in hops with delicate floral notes
Taste:Citrus notes with some spices and vanilla throughout
Finish:Rich, lasting finish with hints of hops fading to notes of oak and spice
ABV: 40% Alc./Vol. (80 proof)
Jameson Caskmates Revolution Brewing Limited Edition (Revolution Brewing, Chicago, IL)
Tasting Notes & Product Information:
Nose:Delicate fruits, grapefruit and lingering sweet notes
Taste:Full bodied and smooth with hints of both hops and vanilla
Finish:Spice character and hops fade slowly into lingering fruit notes and toasted oak
ABV: 40% Alc./Vol. (80 proof)
Find Jameson Caskmates Revolution Brewing Limited Edition and Jameson Caskmates Bale Breaker Limited Edition at select retail locations and neighborhood bars for a limited time with an SRP of $29.99 per 750 mL bottle.
Follow along at @Jameson_US and JamesonWhiskey.com for the latest happenings or to find out more about Jameson Caskmates.