John Glick Becomes New CEO at Worthy Brewing
|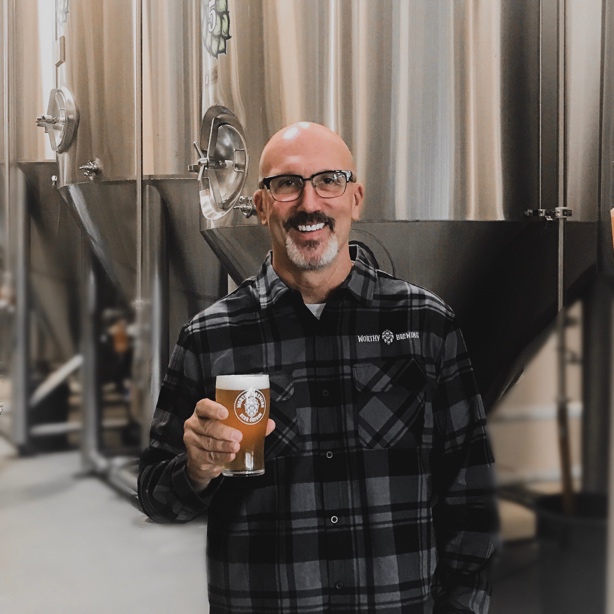 Worthy Brewing has announced that John Glick will become the brewer's new Chief Executive Officer. Prior to joining Worthy Brewing he was the former Vice President of Emerging Business for Craft Brew Alliance. Glick will bring his 25+ years of industry experience to the Bend based brewer.
In his new role, Glick will be overseeing everything from beer sales to branding and production to recipe development. He will also be overseeing operations at Worthy's Pub, as well as the forthcoming Taps & Tacos location in downtown Bend when it will tentatively open in June. Glick's first order of business is to ramp up sales while also simplifying the brand message.
"We were looking for a leader with the honor and strength of a Beowulf and the charms and savvy of an Odysseus," said Roger Worthington, owner of Worthy Brewing, in a prepared statement.
Worthington continued in a statement, "John has all that and more. He's a natural leader with that rare blend of wit, scrappiness and wonkiness. He can manhandle the spreadsheets in the morning, sell to our key accounts in the afternoon, and wax eloquently about what makes a beer great in the evenings. And in between all that he can motivate the team to play hard, have fun and win."
"After a lifetime in the beer business, this is my dream job," said Glick in a prepared statement. "I've always wanted to run a craft brewery and Worthy is exactly what I was looking for. They're an emerging brand with a unique story, a diverse portfolio of balanced beers, a can-do culture, and a first-class facility."
Prior to his work as the VP of Emerging Business at CBA, John was the VP of Supply Chain & Logistics at CBA. In this position Glick dealt with all the stuff that makes a company successful that includes forecasting, scheduling, purchasing and optimizing relations with wholesalers. He understands beer, beer people, and beer operations.
Glick's career in the beer industry began in the 1990s. He spent 19 years with Anheuser-Busch in St. Louis. He wore many hats for AB, including business development, wholesaler rapport, financial management, and brewery operations.
Glick's education includes a MBA in Operations and Corporate Finance from Indiana University and a BS in Industrial Engineering from Kettering University in Flint, MI.