Knot Springs Salt Scrub Foot Rub paired with Ferment Brewing Beer
|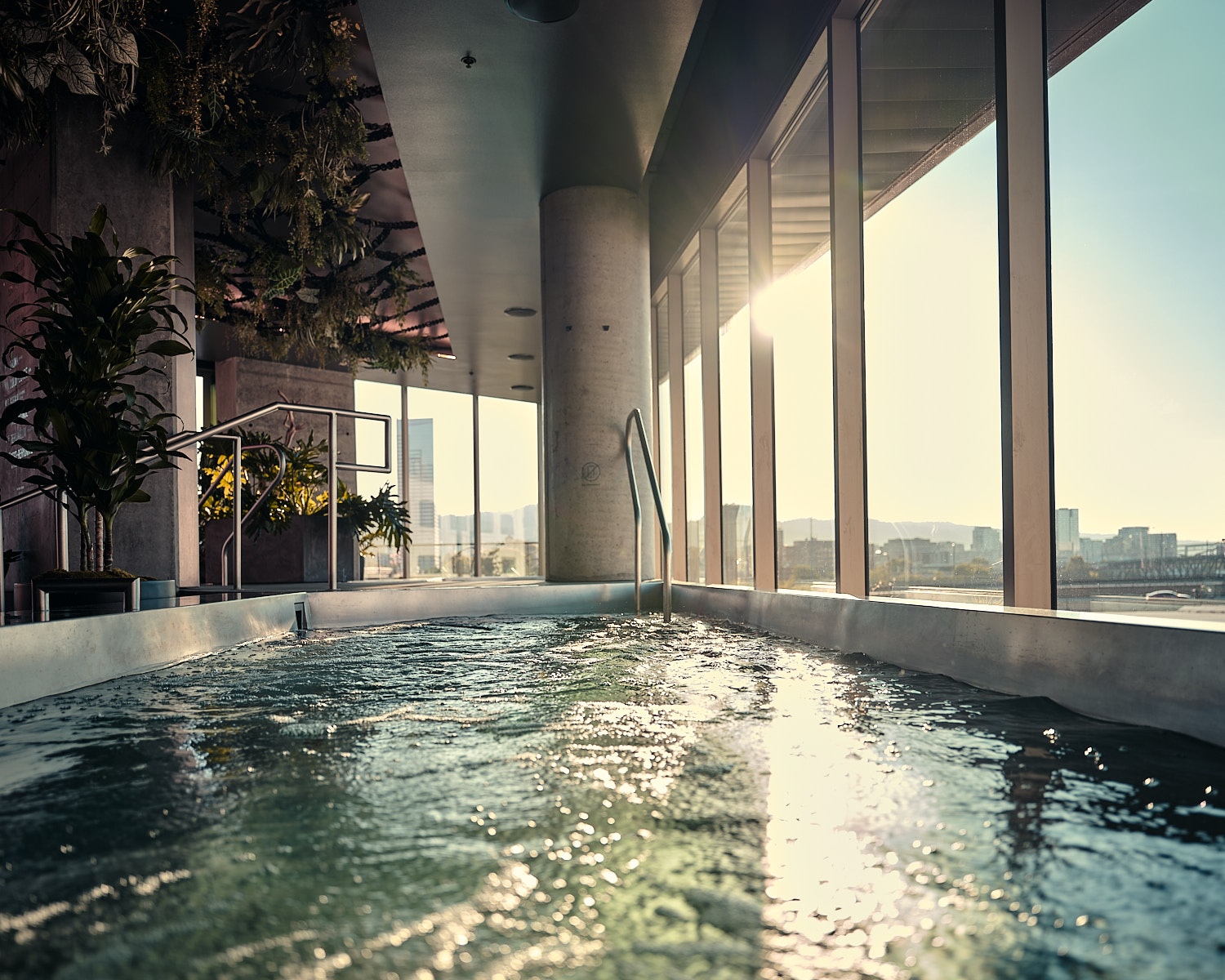 As the stresses of work and dealing with the trials and tribulations of life, self-care is an important aspect of living life to the fullest. It's nice to treat oneself to a bit of pampering while having fun by yourself or with a few of you friends. One way to do this is by visiting Knot Springs in Portland, Oregon.
The day spa, perched on the 5th floor of the YARD building, the monstrous building on the Eastside of the Burnside Bridge, offers up an array of activities to care for one self. Knot Springs features soaking pools, saunas, massages, and more. We recently visited for a Salt Scrub Foot Rub that was paired with an IPA from Ferment Brewing. This treatment, one of many, is a great option for a Father's Day present or just a day out with friends.
Knot Springs opened six years ago and managed its way through closures during the pandemic and is now fully back open. Check in is on the lower street level on NE 3rd Avenue. After checking in, a FOB wristband is given to you to access the spa on the fifth floor. After an elevator ride to the 5th floor, guests are welcomed to a complimentary tea or water as you head in to enjoy your session.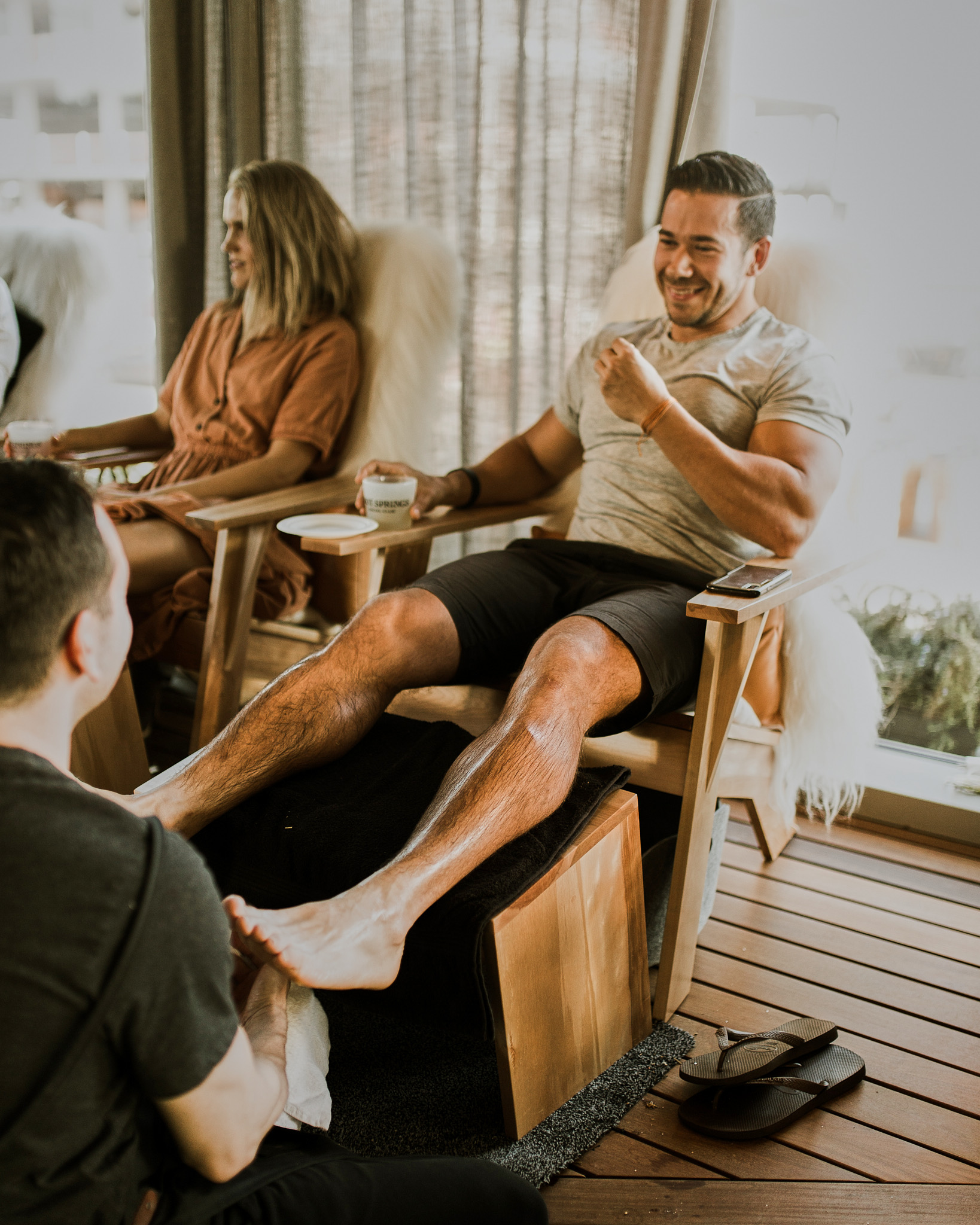 We arrived for the Salt Scrub Foot Rub that includes a 60-minute relaxing session in the soaking springs that offers scenic westward views of the Portland skyline. From there, we were led down an outdoor hallway to the 'Foot Rub' room. Decked out with 10 Adirondack style chairs, your massage therapist is there to greet youto begin your session.
Our session included four others and once seated and relaxed, Jessica, our massage therapist, offered a Silipint of Ferment IPA. Also available is a glass of rosé or a cup of tea. Jessica then explained what to expect during the session and then asked which foot scrub I'd prefer. There are four choices of salt scrubs created by Maak Lab:
Bliss – White Willow Bark, Yarrow Flower Palo Santo, Spanish Sage, Arrowroot, and Lavender
Immunity – Lemon peel, Orange Peel, Bergamot, Chapporal, Lemon, Rosemary, Clove, and Eucalyptus
Detox– Activated Charcoal, Bee Pollen, Hinoki, Carrot, Gingergrass, Oakmoss, and Lavender
Relax –Chamomile, Calendula, Arrowroot, Lavender, and Sweet Orange
Once deciding on Bliss, Jessica proceeded to give my feet a warm soak in a large copper bowl. This led into the Bliss Salt Scrub that makes your feet feel well relaxed that's followed by a cold foot plunge. Just as my feet began to feel a bit invigorating, Jessica began a 30+ minute deep tissue massage from the knees down. As we were about to finish this session, a hot towel compress and an application of a signature foot salve was completed!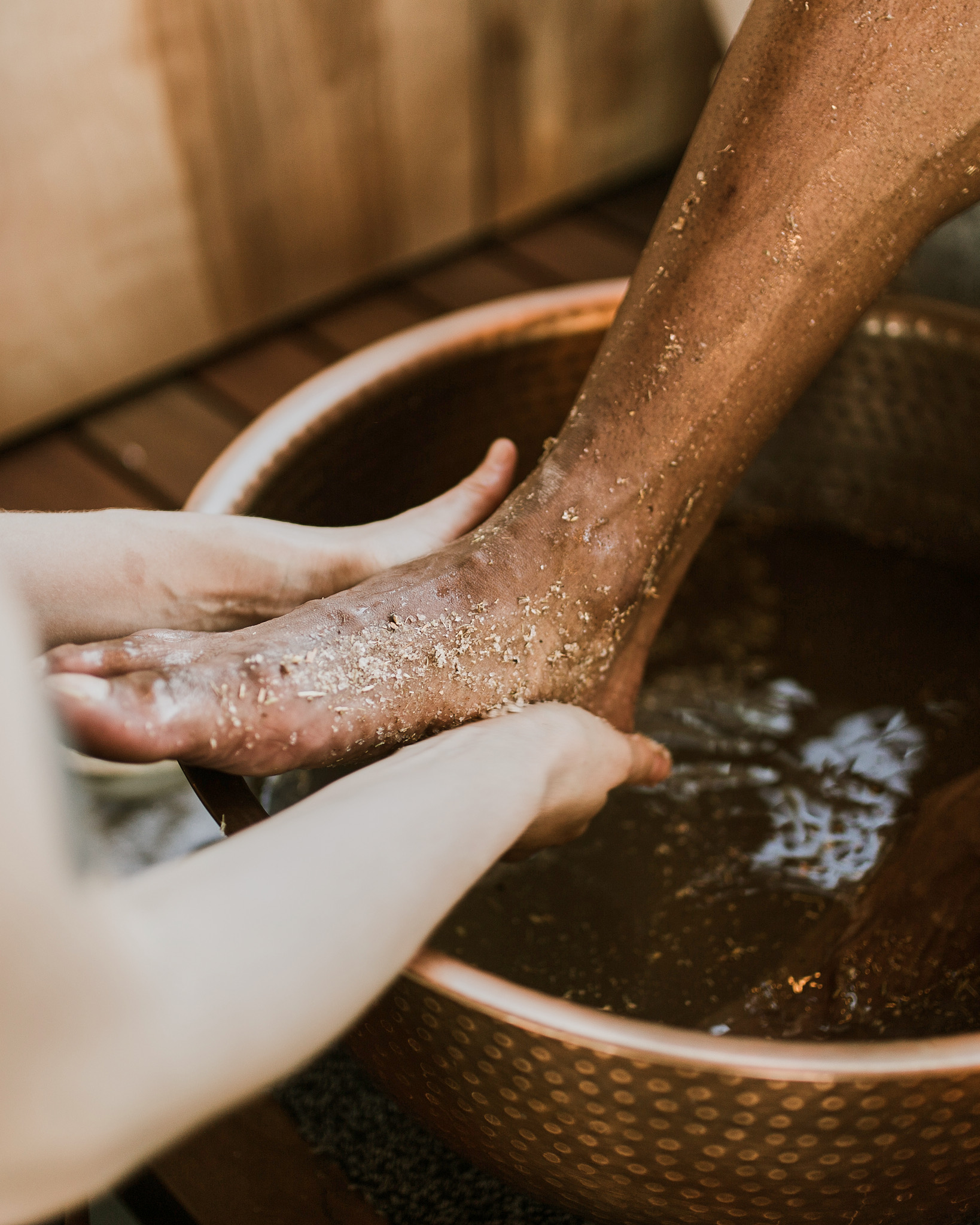 Leaving the comfortable chair 60 minutes later, my legs from my knees down to the toes of my feet felt extremely refreshed, relaxed and invigorated. It was a pleasant feeling being pampered while enjoying a pint or two of Ferment IPA!
The Salt Scrub Foot Rub treatment includes an hourlong visit in Knot Springs' soaking springs, which has three soaking pools, a sauna, and steam room overlooking the Portland skyline, Willamette River, and Forest Park. To learn more visit: https://knotsprings.com/pages/wellness.
Knot Springs
33 North East 3rd Avenue
Portland OR 97232
(503) 222-KNOT