Laurelwood Brewing 2019 Beer Release Calendar
|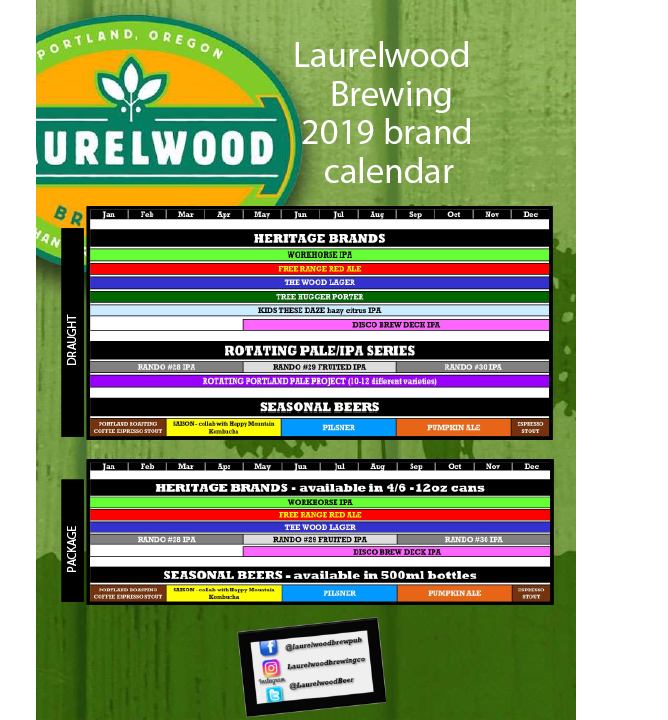 Laurelwood Brewing will see some expansion in its packaged beer lineup during the coming year as it has announced its 2019 Beer Release Calendar. Many of its popular beers will return along with a few new beers to keep its lineup contemporary.
The longtime Northeast Portland brewery has recently begun contract brewing a few of its beers in Eugene at Ninkasi Brewing. In the past Laurelwood Brewing has had a few of its core lineup and seasonals brewed at the now defunct Redhook Brewery in Woodinville, Washington and most recently at Full Sail Brewing in Hood River.
This new agreement with Ninkasi Brewing has allowed Laurelwood to re-enter some markets and retailers that it had pulled out of since it ceased brewing at Full Sail a while back.