Legacy Breweries Acquires Laurelwood Brewing and Aspen Brewing
|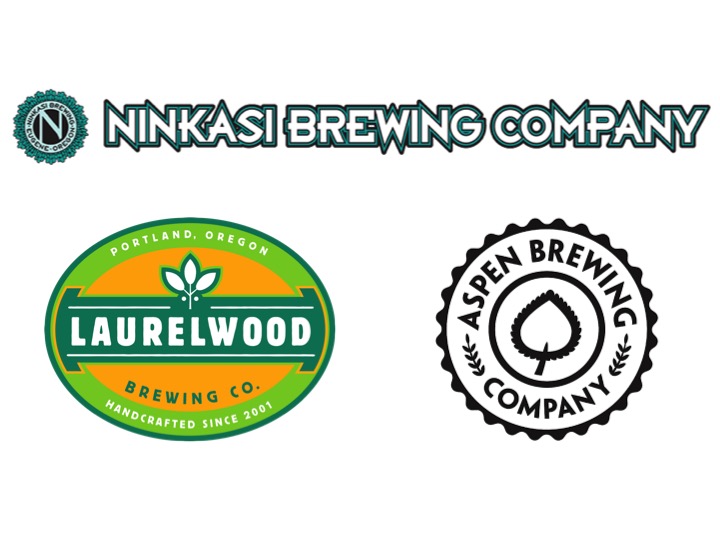 After announcing its acquisition of Ninkasi Brewing earlier this year, the newly formed Legacy Breweries, led by Don Bryant has announced its first two brewery acquisitions. Joining Legacy Breweries is Laurelwood Brewing from Portland and Aspen Brewing from Aspen, Colorado.
According to today's press release Legacy will obtain all Aspen assets, including the brewery's brand, production facilities, and its pub in downtown the touristy town of Aspen. The brewery was founded in 2008 and according to The Aspen Times, produces around 4,500 barrels per year.
As it relates to Laurelwood, all of its assets will transfer ownership to Legacy Breweries, except for the Laurelwood Brewpub on NE Sandy that will continue to operate under license from Legacy by the original ownership of Mike and Cathy DeKalb. Late last month, Laurelwood closed is SE Portland pub due to what was told as an expiring lease that would be increasing if renewed. For the past year, Ninkaski Brewing has been contract brewing for Laurelwood as it relates to its two flagship beers, Workhorse IPA and Free Range Red, along with a few other beers.
Here are additional details from today's press release…
Legacy Breweries was approached earlier this year to help Aspen Brewing meet demand for Colorado's exceptional craft beer market. "When we saw Aspen's unique position in the Colorado market, we instantly knew we wanted to be involved with their future. They have a long tradition of local support and great beers. The brewery has a strong history of philanthropy in the Colorado Rockies region, which aligns with Legacy's values," said Legacy CEO Don Bryant.
Aspen Brewing Company was founded in 2008 by Duncan Clauss. He and his team will continue operations under the new partnership, brewing favorites such as the 2016 World Beer Cup gold medalist Independent Pass IPA. Aspen beers are distributed in Colorado by Elite Brands of Colorado, the premier supplier of craft beer. Led by Owner & President Terry Cekola, Elite Brands has been instrumental in helping to support the brand in Colorado. Additionally, Aspen and Legacy have hired Brewmaster Scott Kimball to continue producing unique craft offerings to the Colorado beer market. "We're thrilled to be a part of Legacy Breweries," said Clauss. "This partnership will help us reinforce our commitment to support the people and causes that make the Aspen area one of the most aspirational areas in the United States."
All Laurelwood Brewing assets, except for the Laurelwood Brewpub, have been acquired by Legacy Breweries. Laurelwood Brewery and Public House were opened in 2001 by Mike De Kalb and his wife Cathy Woo-De Kalb, who will continue to own and operate the Brew Pub under license from Legacy Breweries. "Legacy and Ninkasi currently partner in helping us brew our beers, which have always had a strong following in the Northwest," said Mike De Kalb. "We're thrilled to have their continued support in bringing our craft to our loyal customers."
This announcement closely follows the Ninkasi Brewing Company distribution agreement with Alesong Brewing and Blending. "Our recent independent brewery partnerships and acquisitions have rich traditions of support from their local communities and history brewing only the highest quality beers," said Nikos Ridge, Ninkasi Brewing Company CEO and partner in Legacy Breweries. "Our goal is to support high-quality craft breweries with resources to help strengthen the overall craft brewery market in these regions."
Ninkasi Brewing will be opening a restaurant experience called the Better Living Room on their brewery campus in Eugene, Oregon in early 2020. A second location is slated for summer 2020 in Tumwater, Washington.