Little Beast Brewing Tasting Room Opens in Clackamas
|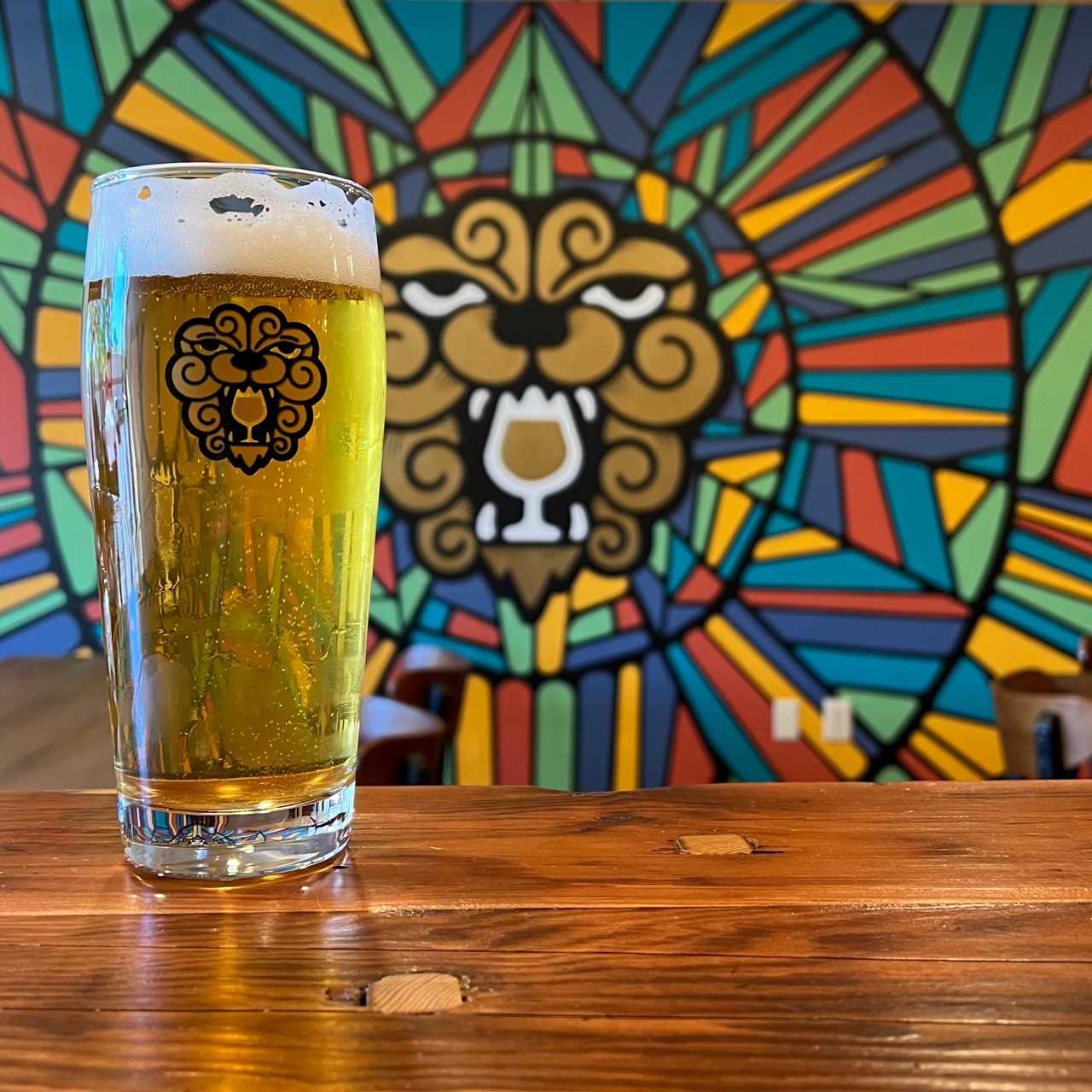 This weekend, Little Beast Brewing is set to host the grand opening of its latest consumer experience with its brand-new Little Beast Tasting Room. As this second location joins the Little Beast empire, the brewery will celebrate with the opening of the new Clackamas location on Saturday, October 9th from 1:00-9:00pm.
The Little Beast Tasting Room is located off a stretch of Highway 212, about 1.5 miles east of I-205, in Clackamas, Oregon. It's an oasis in a sprawl of light industrial and commercial warehouse space a bit off the beaten path situated in the Cumberland Business Center.
Plenty of easy to find parking awaits guests as you turn in behind the Wichita Pub. This is a blessing for those that attempt to drive to the Little Beast Beer Garden on SE Division in Portland. The days of circling, hoping to find a nearby parking space is over for those that venture out to the new Little Beast Tasting Room location. For those looking to take TriMet, the TriMet 30 Bus stop is located just out in front of the complex.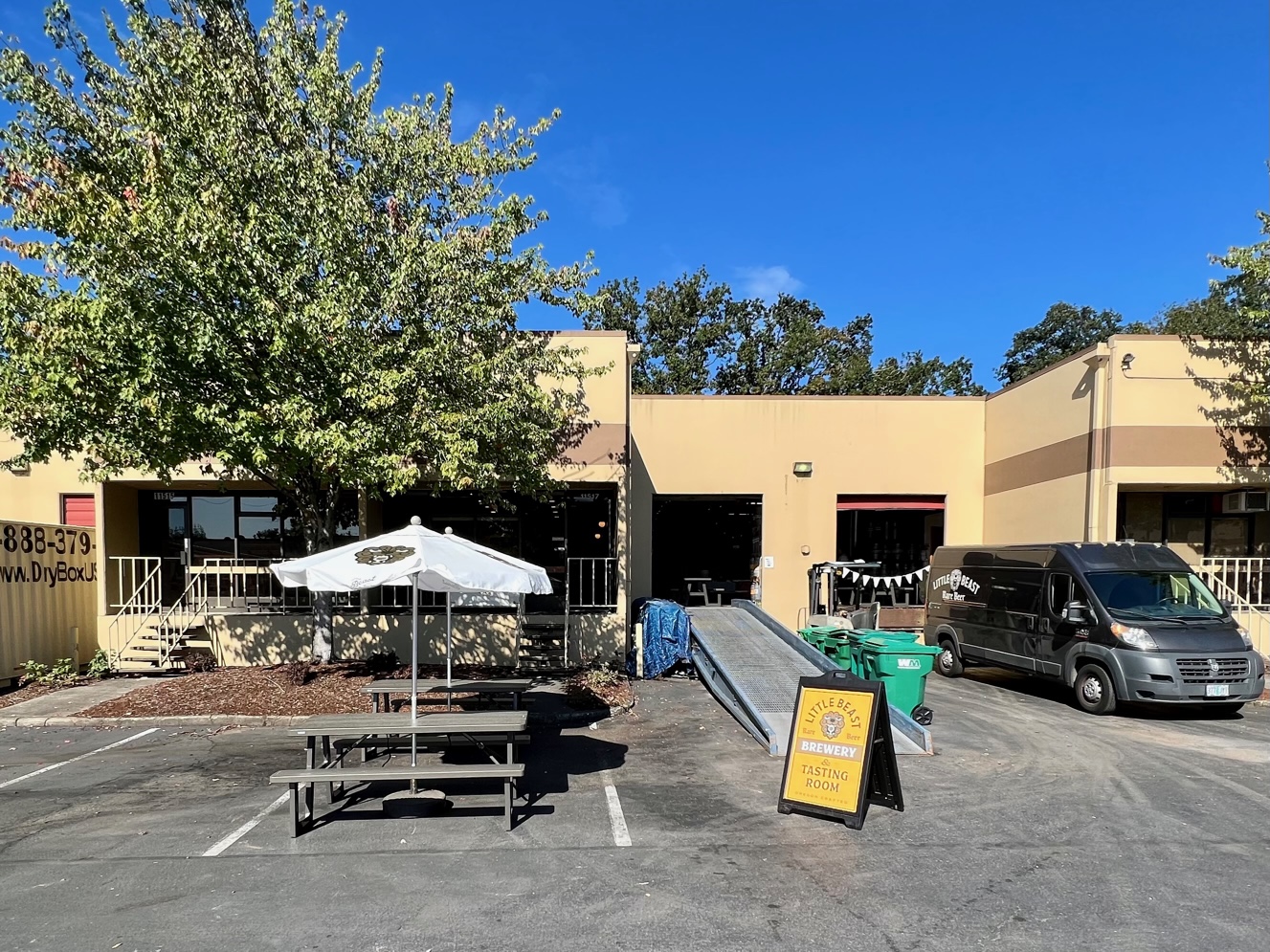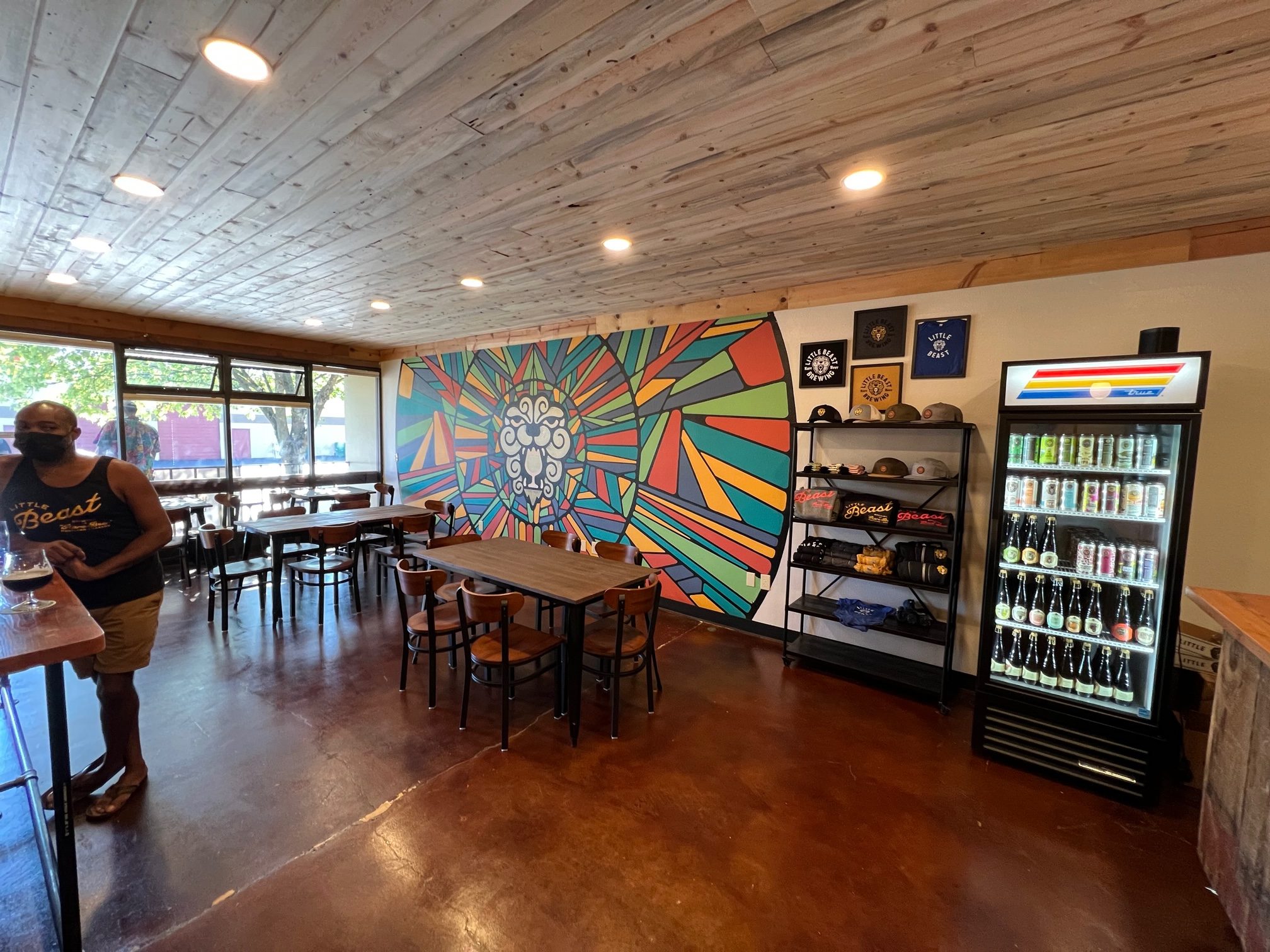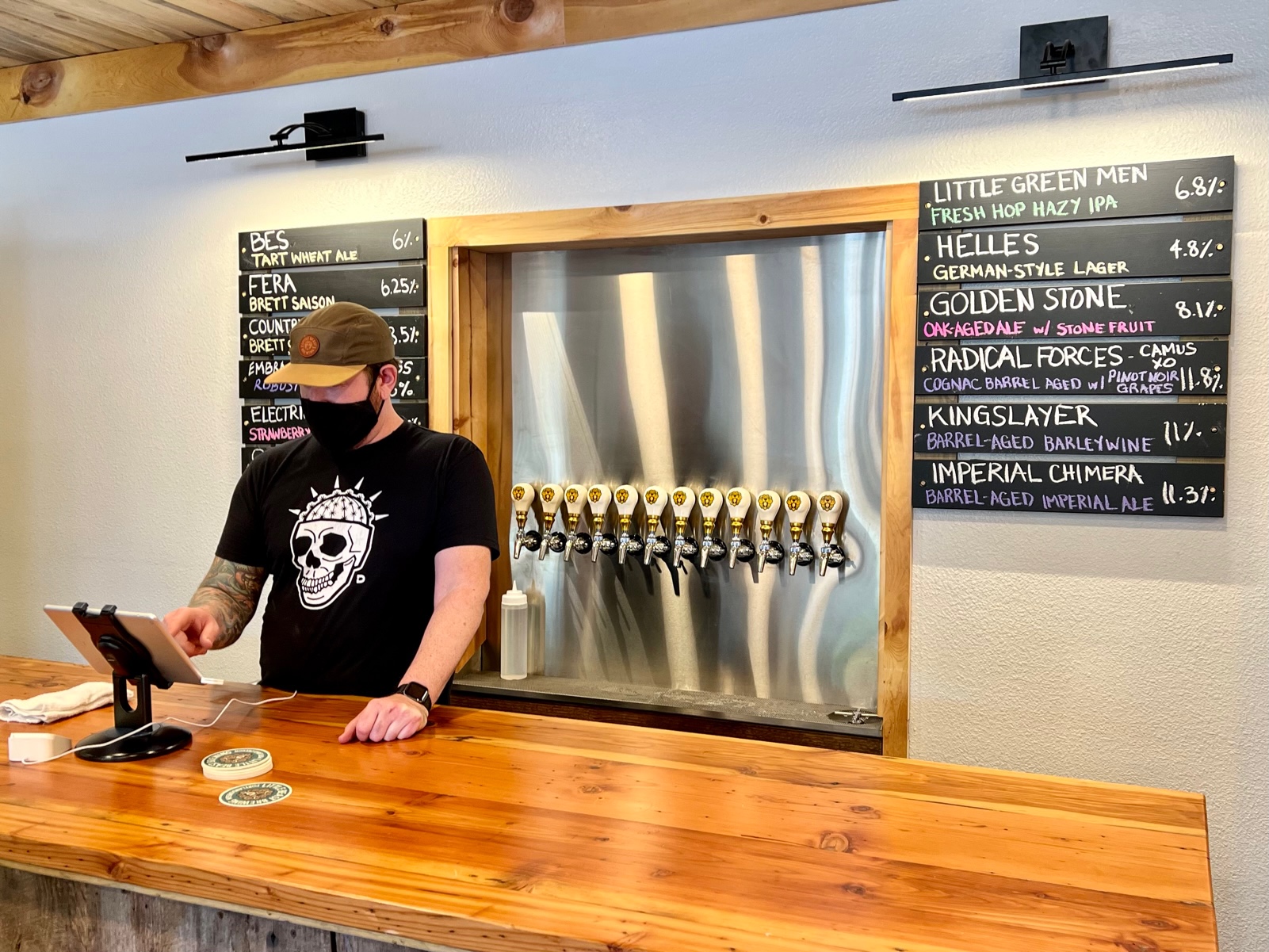 Little Beast Brewing was founded in 2017 by Brenda Crow and Charles Porter in Beaverton, Oregon where it brewed its beers. Even before the first beers were brewed, Little Beast gained a lot of buzz due to Porter's rich legacy of two decades of brewing, including co-founding Logsdon Farmhouse Ales. Then in 2018, the couple relocated the brewery's production site to Clackamas that was previously home to Drinking Horse Brewing Co. In that same year, the brewery opened the year-round Little Beast Beer Garden in Southeast Portland.
"Ever since we began brewing beer in Clackamas we knew we wanted to open a tasting room so people could drink our IPAs, lagers, and barrel aged mixed culture beers direct from the source," said Co-Founder and Head Brewer, Charles Porter, in a press release. "After focusing on growing our production, and getting our canning line up and running, we're excited to open in an area that doesn't have much brewery representation. Plus, as an avid outdoorsman, I love that our Tasting Room is en route to the beautiful Clackamas River and majestic Mount Hood National Forest."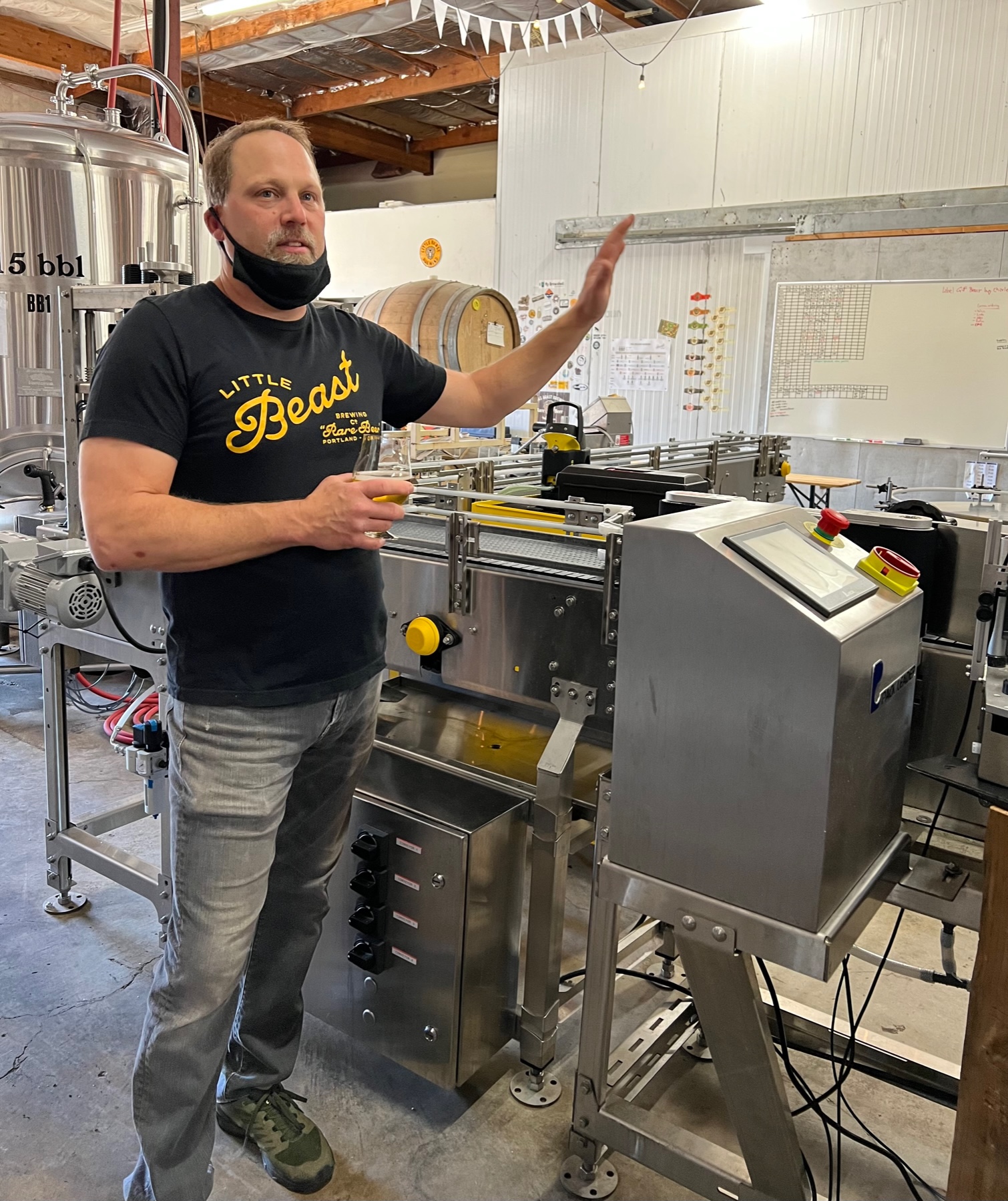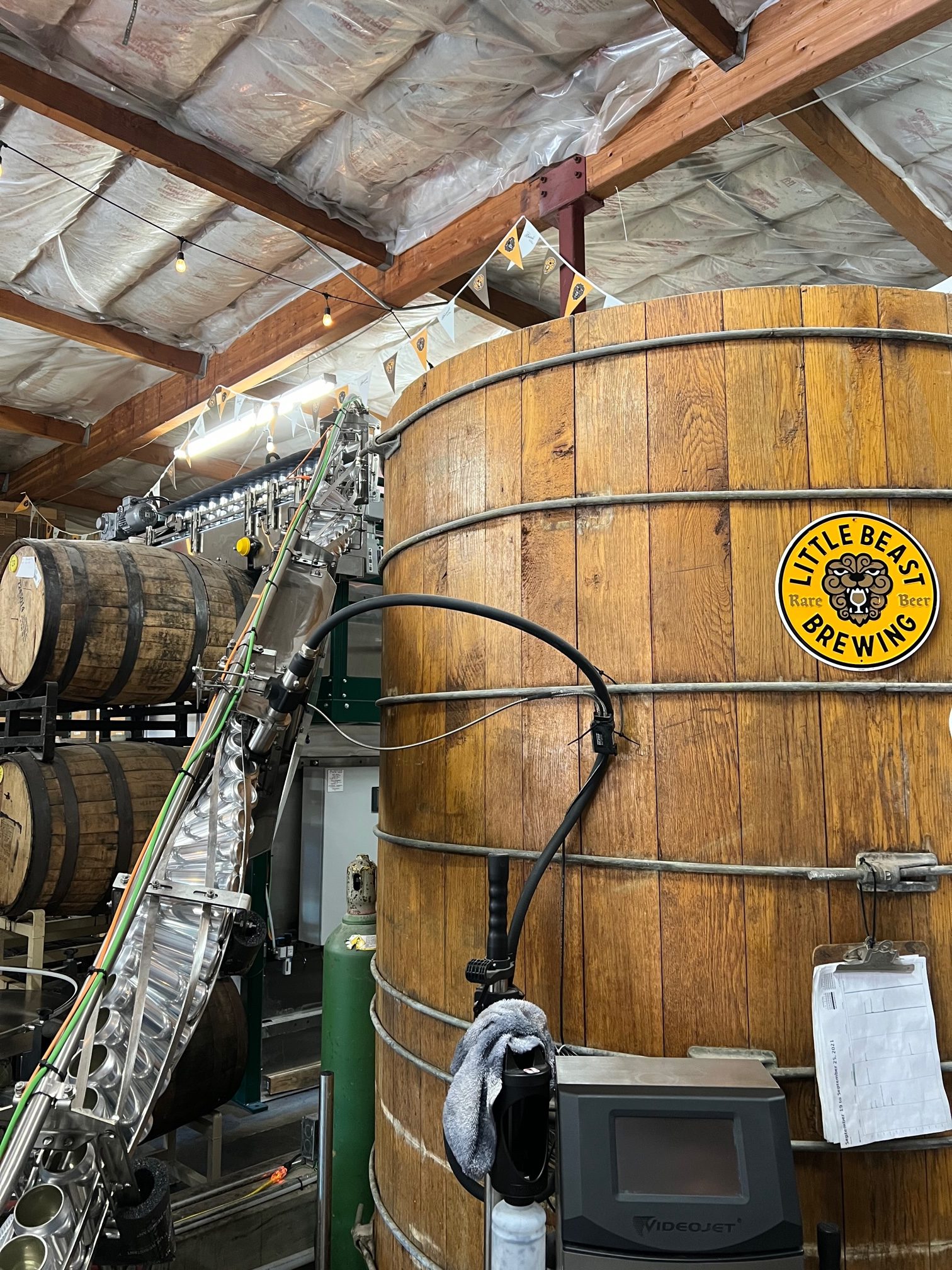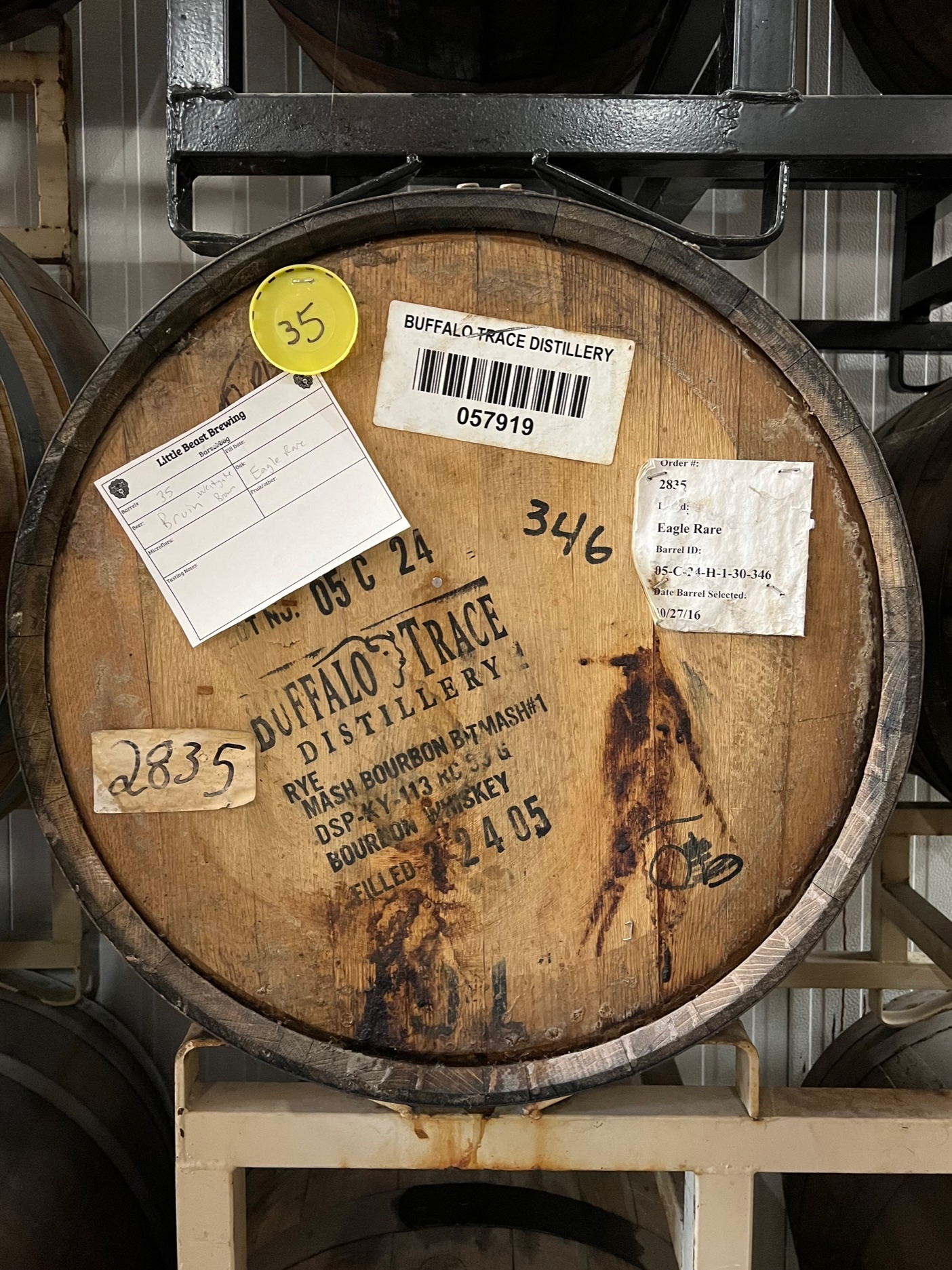 The Little Beast Tasting Room brings its guests closer to the brewing experience as the tasting room takes over the former office space of the building. Inside this quaint space, there are a few tables, including a long standing-bar table that offers a great glimpse of the Little Beast mural that adorns a large wall.
In all, the tasting room can seat 50 people, including outdoor seating of a few tables and window bar. While there will be no food service on site, though the long-term goal is to partner with a food truck on Saturdays. Until then, guests are encouraged to bring their own food, or order in from nearby locations such as the Wichita Pub.
Little Beast will pour eleven house brewed beers, including limited barrel aged beers, and a local cider. The tasting room will also serve about 20 vintage bottles from the Little Beast beer cellar. This will be the only place to find these beers as the Little Beast Beer Garden is said to not be offering them. The vintage bottle menu includes beers that have been intentionally cellared and aged, and will be served for on-site consumption only. A sampling from the list includes:
Sherry Brandy Barrel Aged Black Cap – Foeder ale aged for a year in a Sherry/Brandy with huge amounts of native black cap raspberries
Best Life – Double Cherry Coconut Mixed Culture Ale
Game of Patience – Saison racked into French oak barrels. Rhubarb picked on Mt. Hood was added and left to age two years until perfection.
Winsome – Saison aged for two years in barrels with foraged linden blossoms
Pequeño Gigante – Mixed culture ale racked onto whole cluster Tempranillo grapes and aged in a 12-year Elijah Craig barrel for six months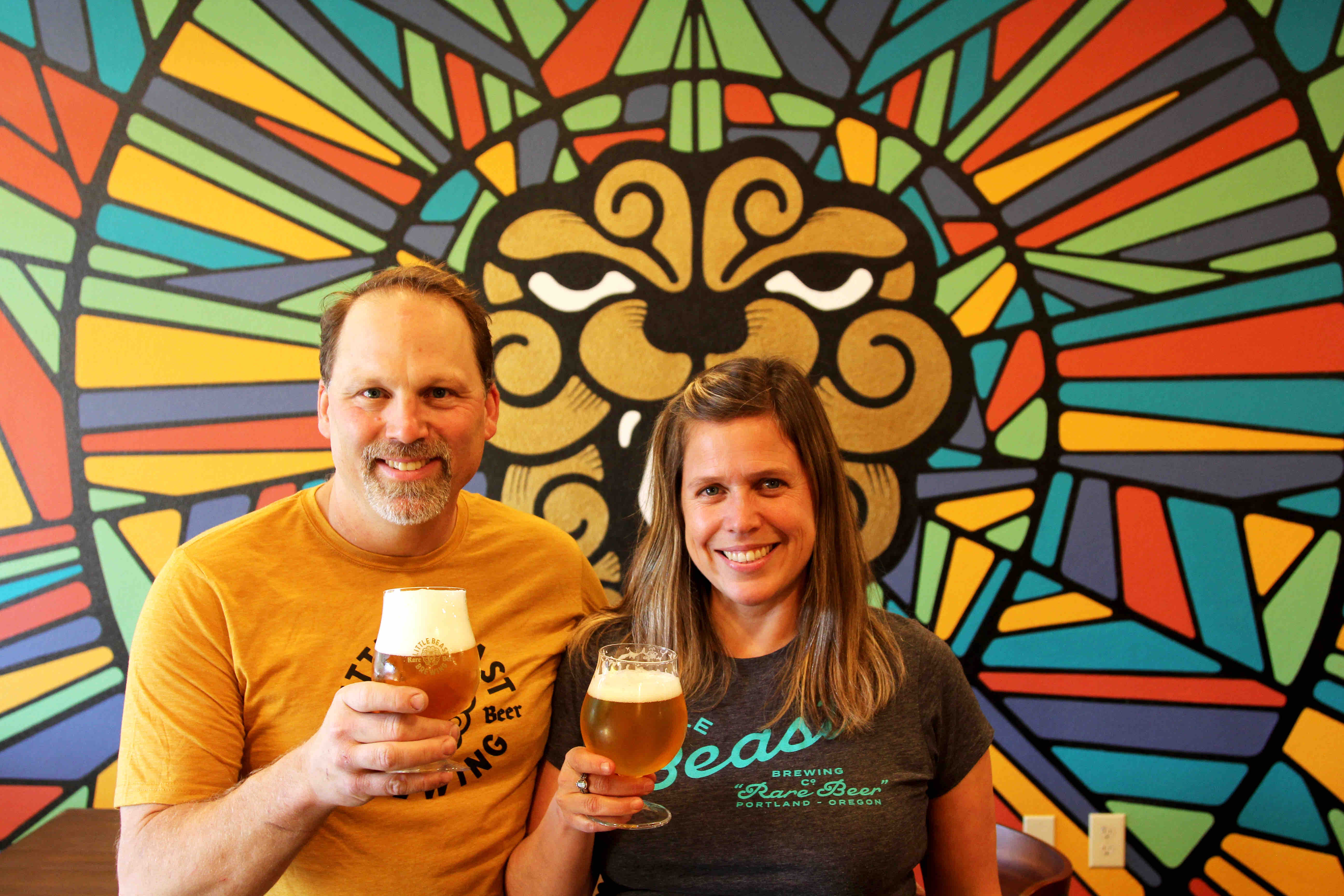 The Little Beast Tasting Room will be open Thursdays and Fridays from 4:00pm-9:00pm and Saturdays from 1:00pm-9:00pm.
Little Beast Brewing Tasting Room
11517 SE Highway 212
Clackamas, OR 9701