Machine House Brewery – Central District Taproom Is Now Open In Seattle
|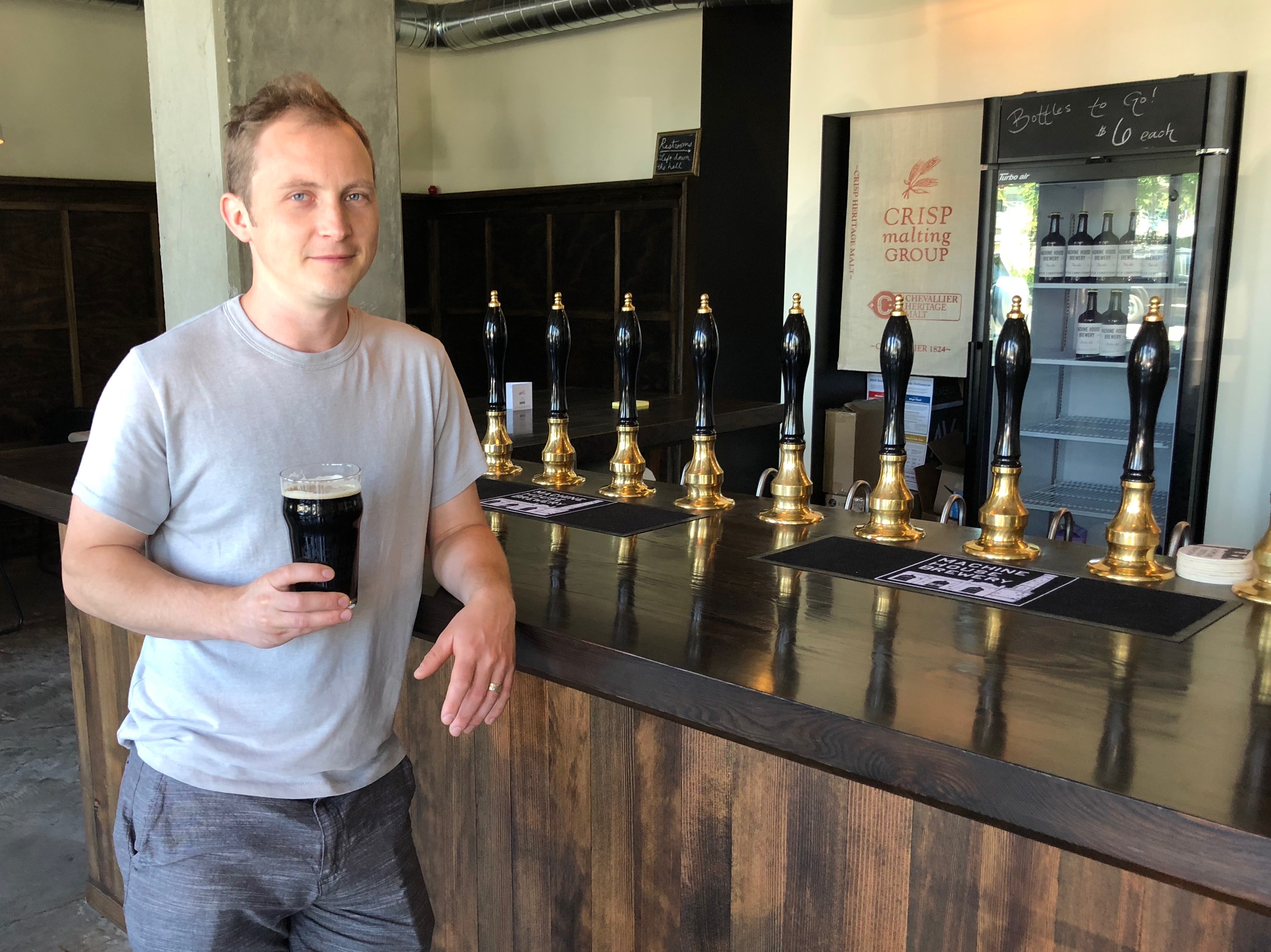 After five years of brewing and operating a taproom in the sleepy Georgetown neighborhood, Machine House Brewery has opened its new Central District Taproom adjacent to Seattle University.
In 2013 co-founders Bill Arnott and Alex Brenner began brewing English style beers in a building that was once home to Seattle Brewing and Malting. This brewery went on to become better known as the brewer of Rainier Beer.
Machine House Brewery – Central District Taproom is located adjacent to Seattle University in the Craft Apartment building. Directly across the street is Seattle University's grass soccer field. Also nestled across from the entrance of the taproom is L'Oursin, a restaurant and bar serving natural wine and aperitif cocktails.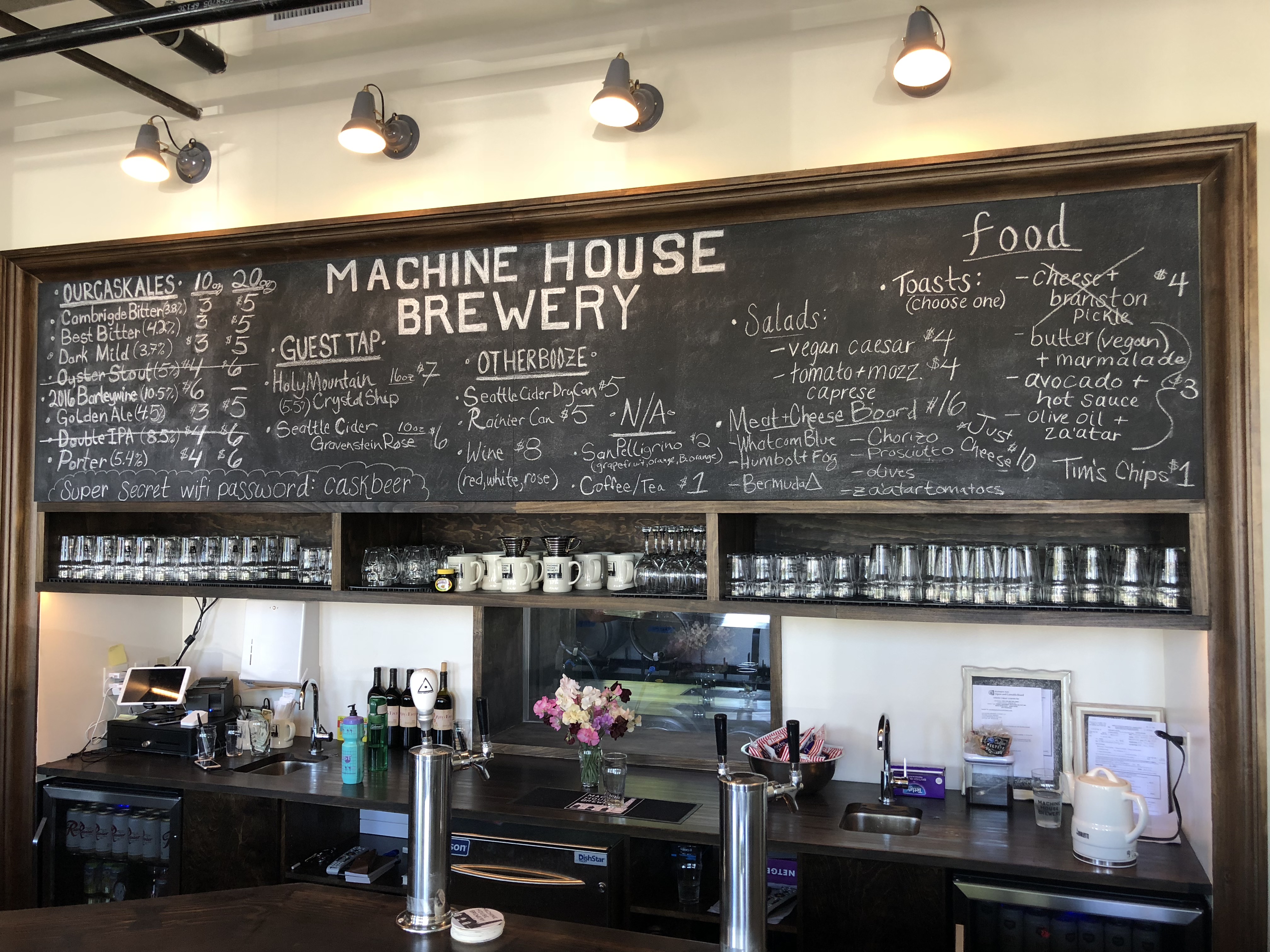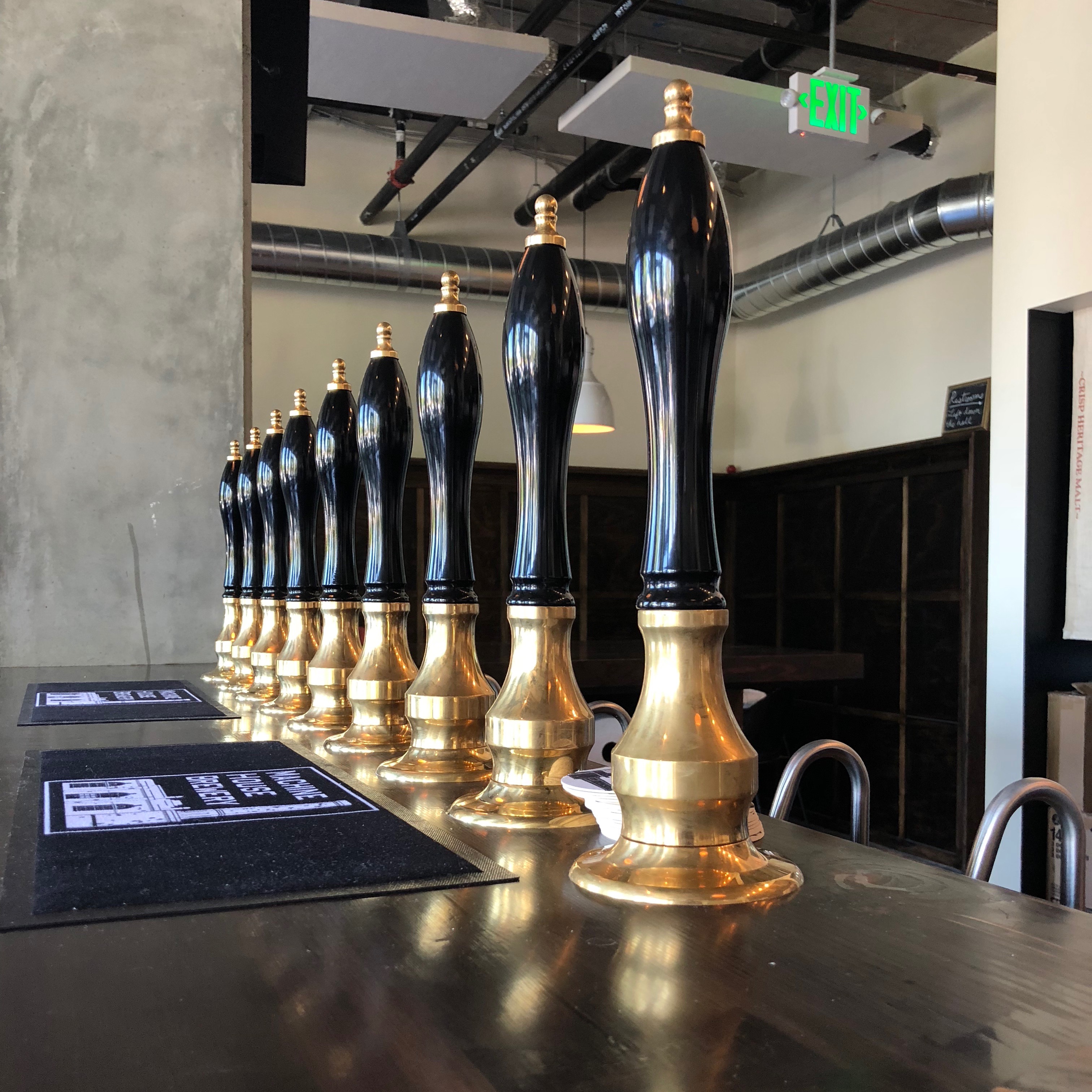 The reason that Machine House decided to expand is multifaceted. "We wanted a place to be a bit more close to where more people live," stated Arnott during our visit. "The general growth model is to have more retail places where we can serve cask beer at the best way possible."
Still in its soft opening phase as they're waiting on a few tables and final touches but one can sense a feel of a modern day English pub. With plenty of indoor seating and a limited amount of outdoor tables on its terrace, the taproom is a perfect place to meet and watch a soccer match.
With its large screen TV, Central District Taproom has been a popular spot to watch World Cup matches since its doors opened late last week. During our visit the dwindling crowd was a bit sullen as England lost to Croatia. This loss did hit Arnott a bit more deeply as he is an Englishman living in Seattle.
The new Central District Taproom features 9 cask engines pouring Machine House beers served in both 10oz and 20oz pours. The smaller pours start out at $3.00 and an English Pint will set you back $5.00 or $6.00. These beers are all poured from casks resting in the cooler on an auto tilt stillage rack directly behind the bar. The stillage rack can hold up to 15 casks while only nine will be in service.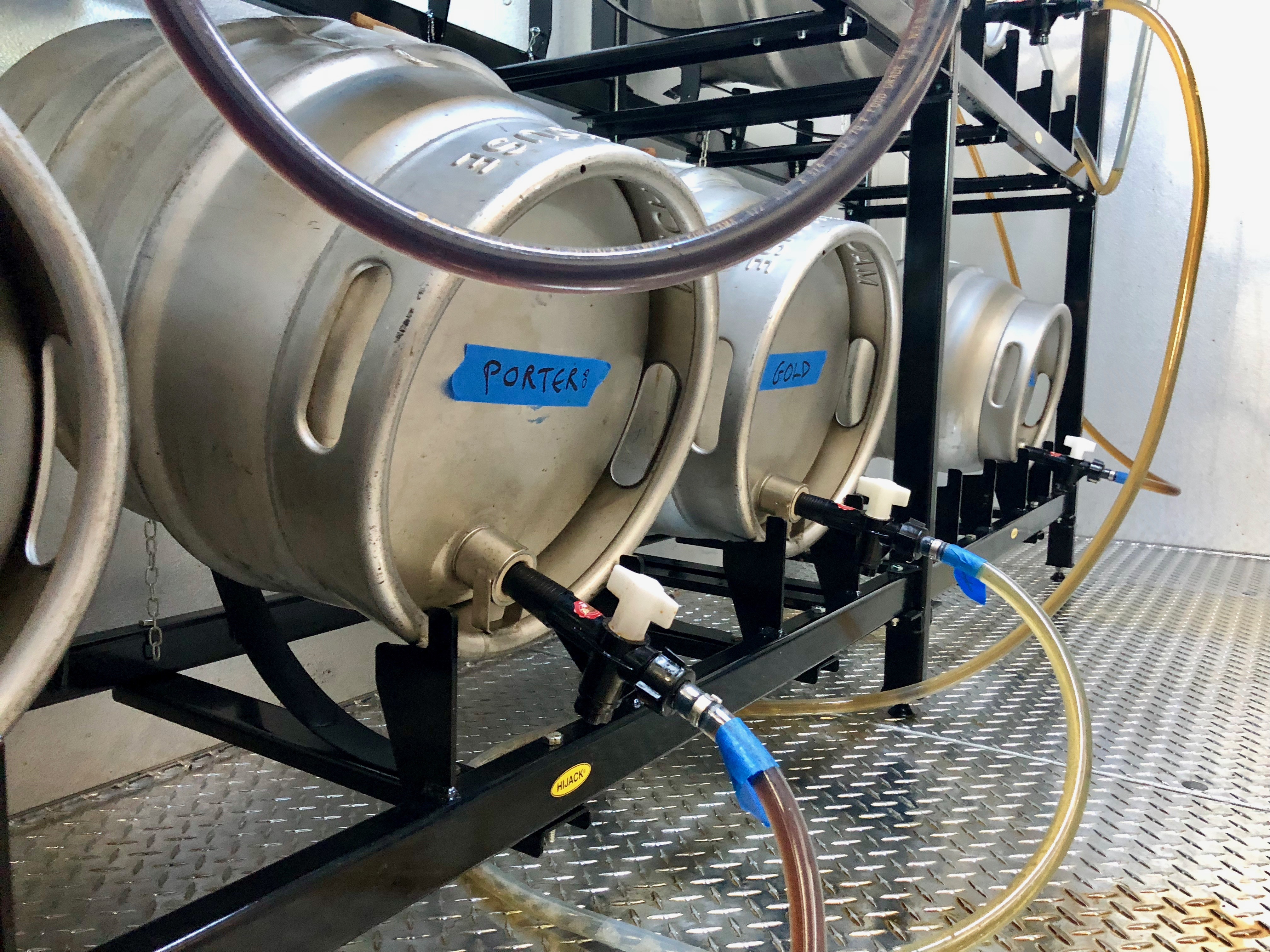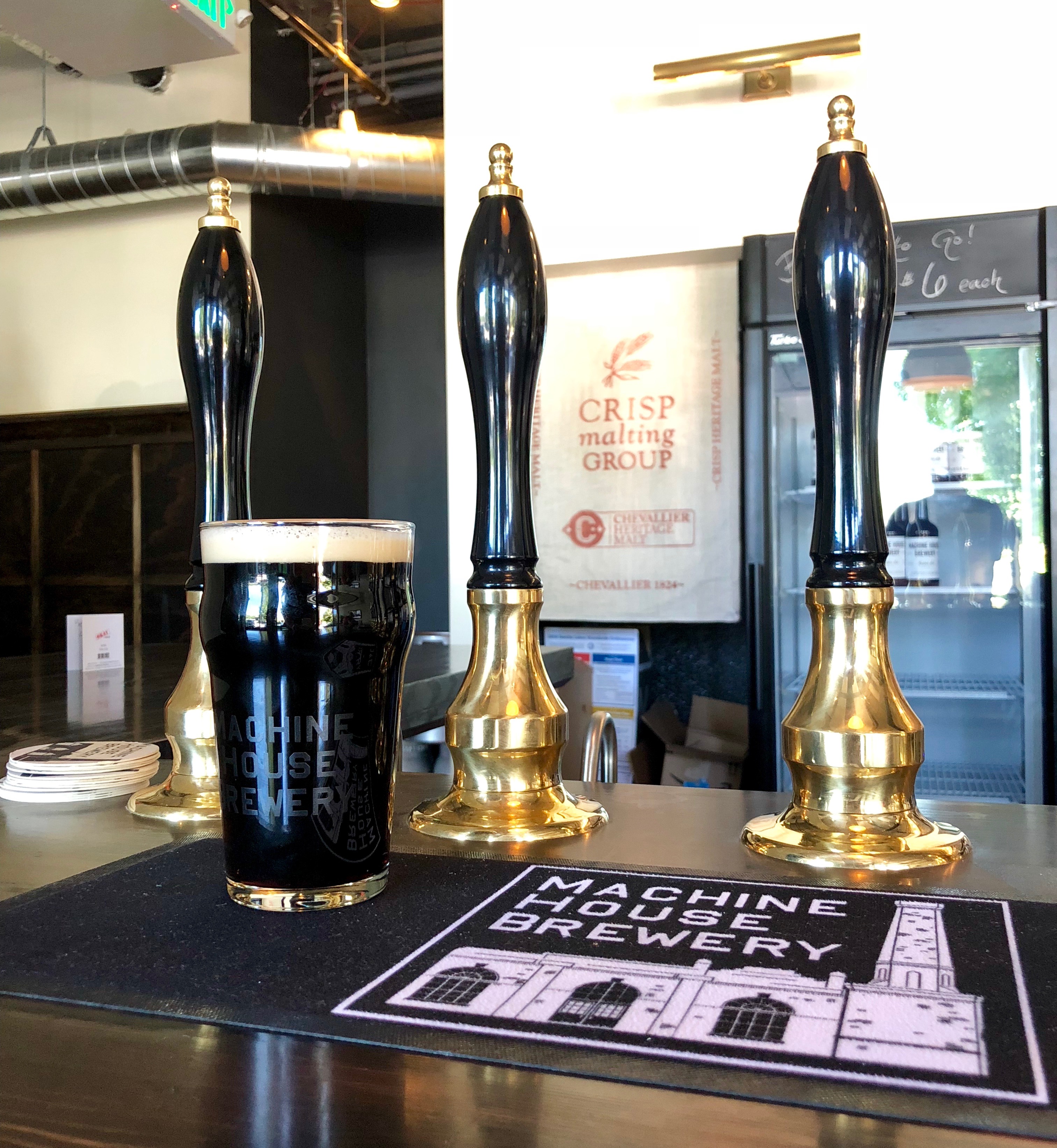 If you're not into real ale, the taproom also offers up to four non-cask options. On our visit there was a Holy Mountain Crystal Ship on tap along with an offering from Seattle Cider. There are also tallboy cans of Rainier and Seattle Cider Dry Cider for $5.00 each. Wine pours of red, white and rosé are also available at $8.00 a glass. A few non-alcoholic offerings include $1.00 pour over coffee and $2.00 cans of San Pellegrino.
Being that the taproom is still in its soft opening phase the food options continually expand. Currently the menu features some lighter fare of salads, toasts with various toppings, crisps and a meat and cheese board. Soon the menu will expand to offer a variety of sandwiches and other options.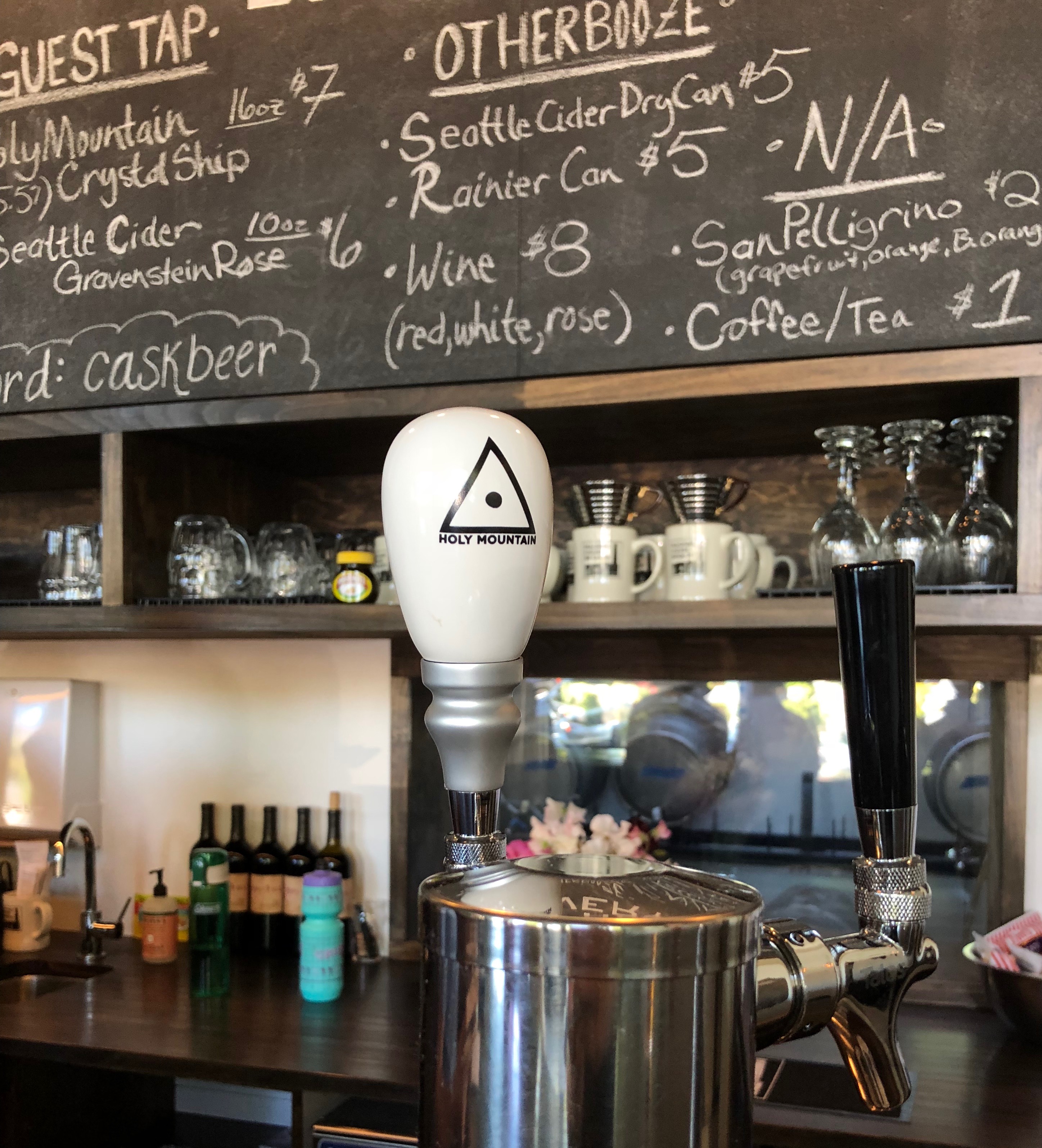 For die-hard fans of cask beer, Machine House still has a few slots left in its new Central District Founders Mug Club. Find our more details on this Founders Mug Club by clicking HERE.
Now if we could only get a taproom like this here in Portland. Yes, there are a few of us out here that enjoy cask conditioned beers. Until then we will have to rely on Alebriated Distribution to bring Machine House beers to Portland, both on cask and in a small assortment of bottles.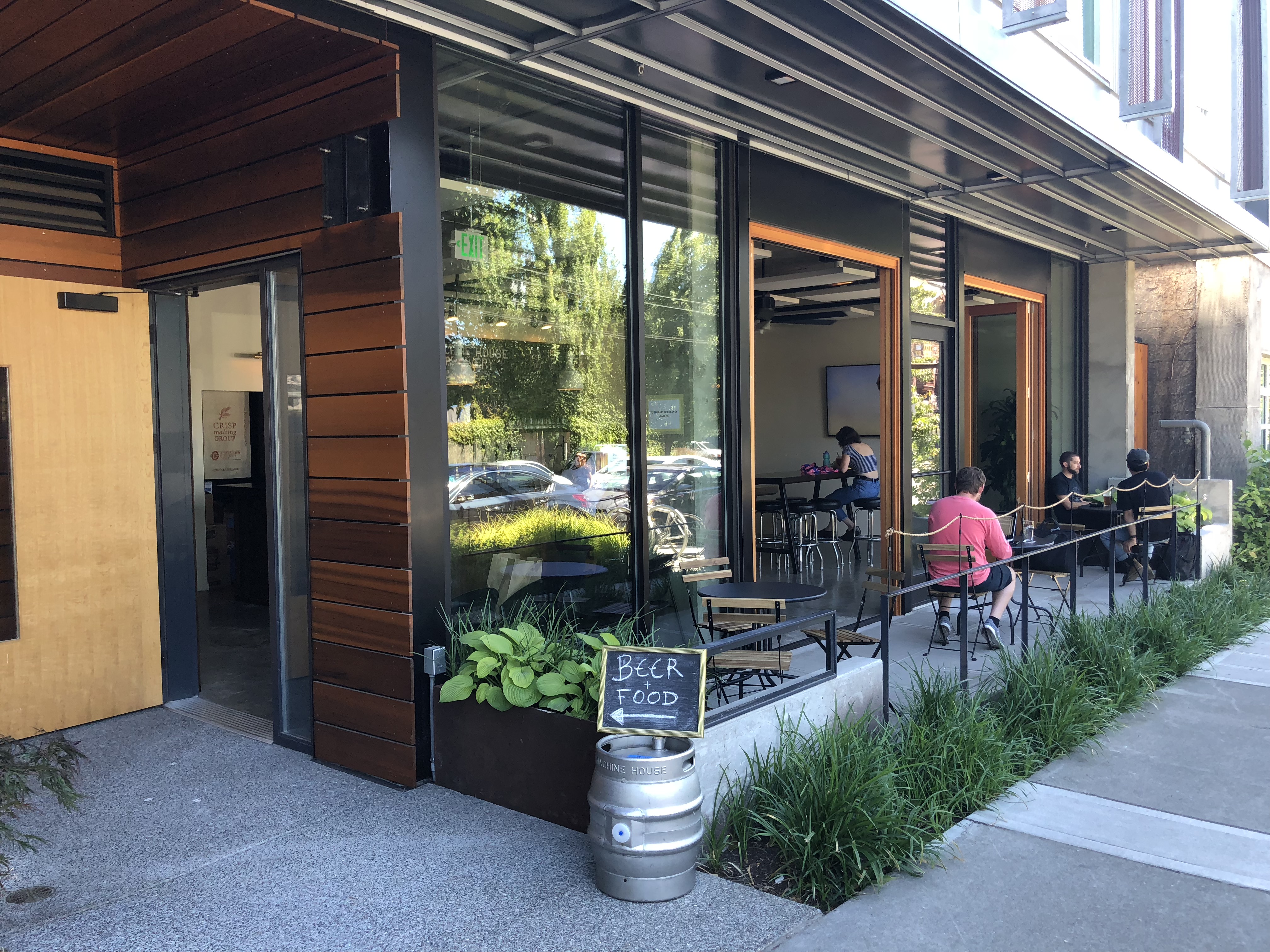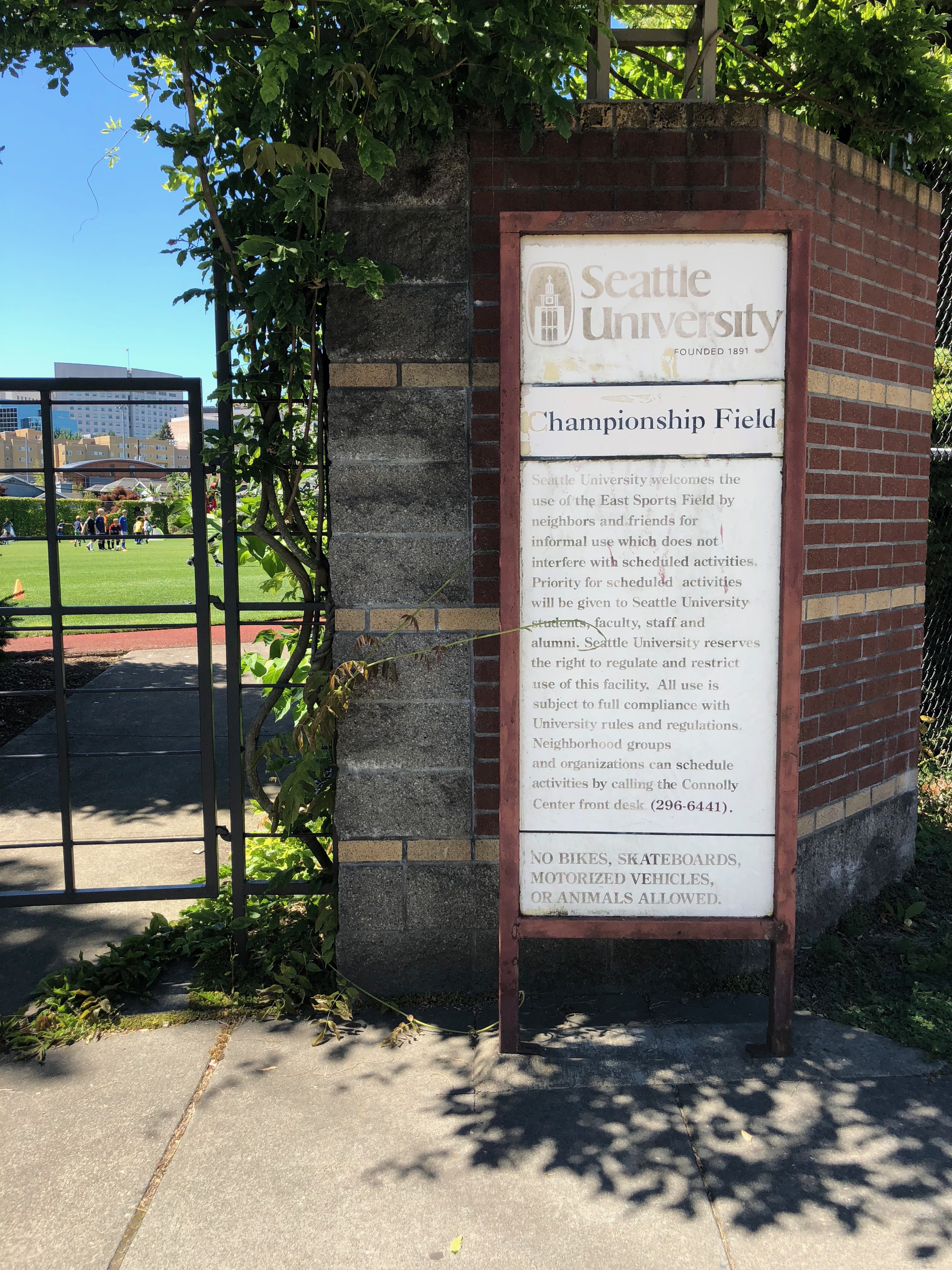 Machine House's Central District Taproom is open 11:00am-11:00pm seven days per week. When European soccer begins back up it will open at 7:00 am on Saturdays and Sundays.
Machine House Brewery – Central District Taproom
1315 E Jefferson St.
Seattle, WA 98122