Mad River Brewery To Serve Its Craft Beers in San Francisco Giants' Oracle Park for 2022 Season
|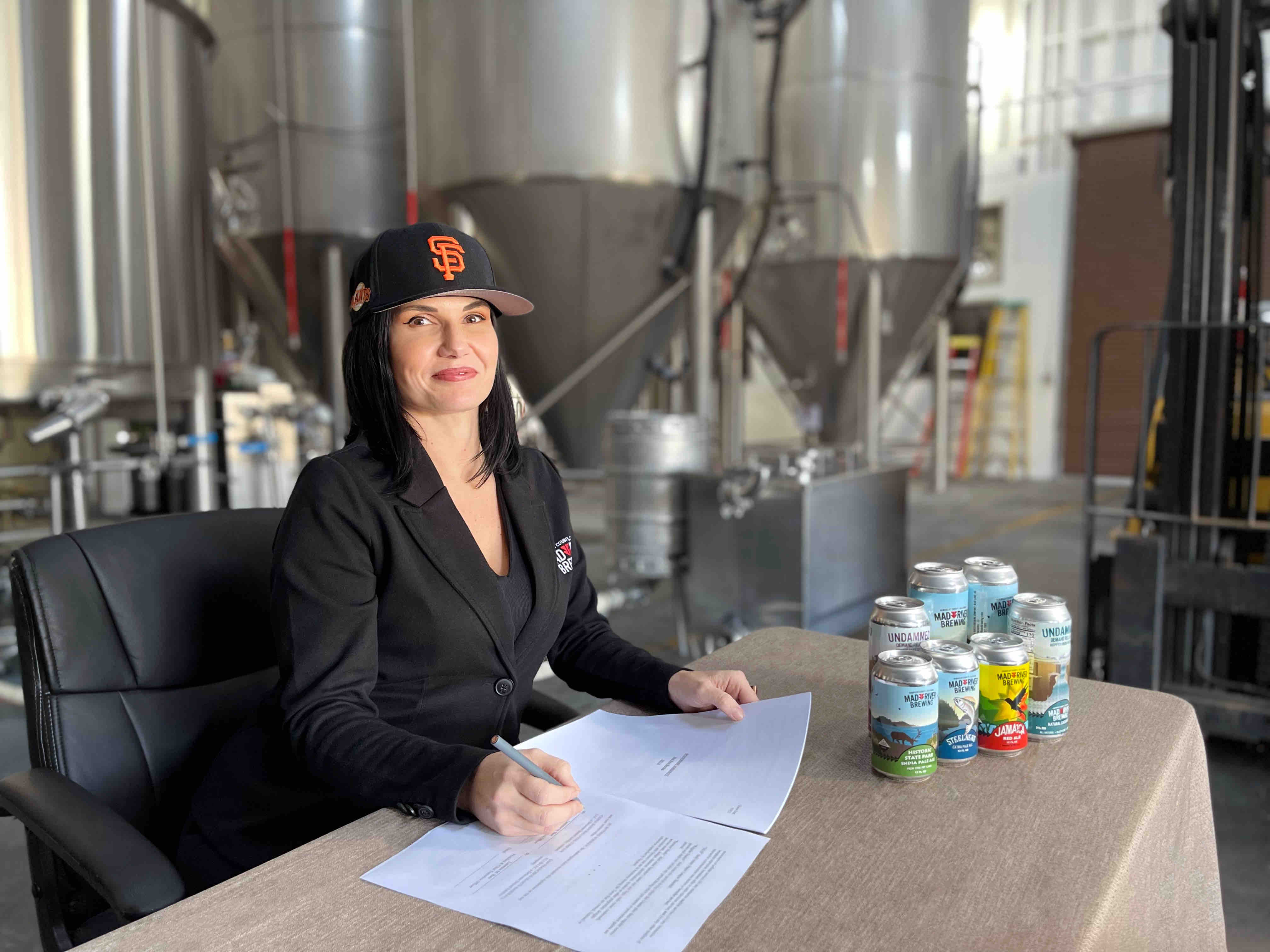 February 23, 2022 — After entering pandemic challenges just weeks after the Yurok Tribe's purchase of Mad River Brewery in 2019, a bright horizon appears for the award-winning craft brewery.
Mad River Brewery, an independent craft brewery with a 33-year history of innovation and long list of prestigious industry awards, is known by craft beer lovers from across the country for their legendary flagships; Steelhead Extra Pale Ale and Jamaica Red Ale, specialty crafts including barrel-aged vintages of John Barleycorn Barleywine. The brewery has also been recognized for their market-disrupting splash in the world of seltzers with their 2021 release of the Undammed line of hopped hard seltzers.
But all awards aside, Mad River Brewery's history-making partnership with San Francisco Giants begins with a call to action and mission to promote the never-ceasing effort to advocate for water, land, and wildlife, as well as Indigenous recognition. As part of the brewery's recent rebrand, the release of each new product is tied to bigger endeavors. Oracle Park will feature a variety of MRB's craft brews including Historic State Park IPA, Steelhead Extra Pale Ale, and Undammed Huckleberry Hopped Hard Seltzer.
For years the Giants have been bringing people together, pouring into communities, and championing underserved communities through events, investing in youth and education, and building partnerships with purpose. The Giants have also been the first in the league to champion many aspects of diversity and inclusion, making them an ideal partner for the tribal owned brewery.
"There have been dreams that at one time seemed unreachable; finding a tribal product for sale in a professional stadium was unheard of—until now. Never again can we say that it is impossible. Not a statue, not a sign, not just a demonstration, but our own product. Not only will this be the first tribal beer in a professional stadium, but the first tribal product with a tribal certification." Said Linda Cooley, CEO, Mad River Brewery. "In one swift motion the Giants are helping us secure our sovereignty and opening doors that could have never been opened. This time, we are not being tokenized—we are being supported in our causes, recognized as Indigenous, here and now, in this time and world that we live in."
This new chapter for MRB means the sale of these products will truly catapult the efforts they tie back to, putting them in the hands of those they have never touched. Cooley emphasized, "By providing this platform, the Giants are assisting in the fight for water, land and for our story to be told."
About Mad River Brewery
Mad River Brewery, a women-led Independent Craft Brewery located in Humboldt County, California has been brewing best-quality beers for more than three decades. MRB employs a time-honored, cut-no-corners approach to hand-crafting the finest quality ales, receiving four Gold Medals, four Silver Medals and one Bronze Medal from the Great American Beer Festival, which offers the most prestigious awards in the industry. Paving the way for a new Native American category in craft beer, the Tribal Brewery, owned by the Yurok Tribe, has introduced new products that promote the decades-long fight for environmental restoration and justice. Mad River Brewery is committed to producing the best-quality beverages on the planet and continues to employ the most holistic brewing methods to craft products that are in a league of their own.