Migration Brewing Hires Zack Kaplan as its New Head Brewer
|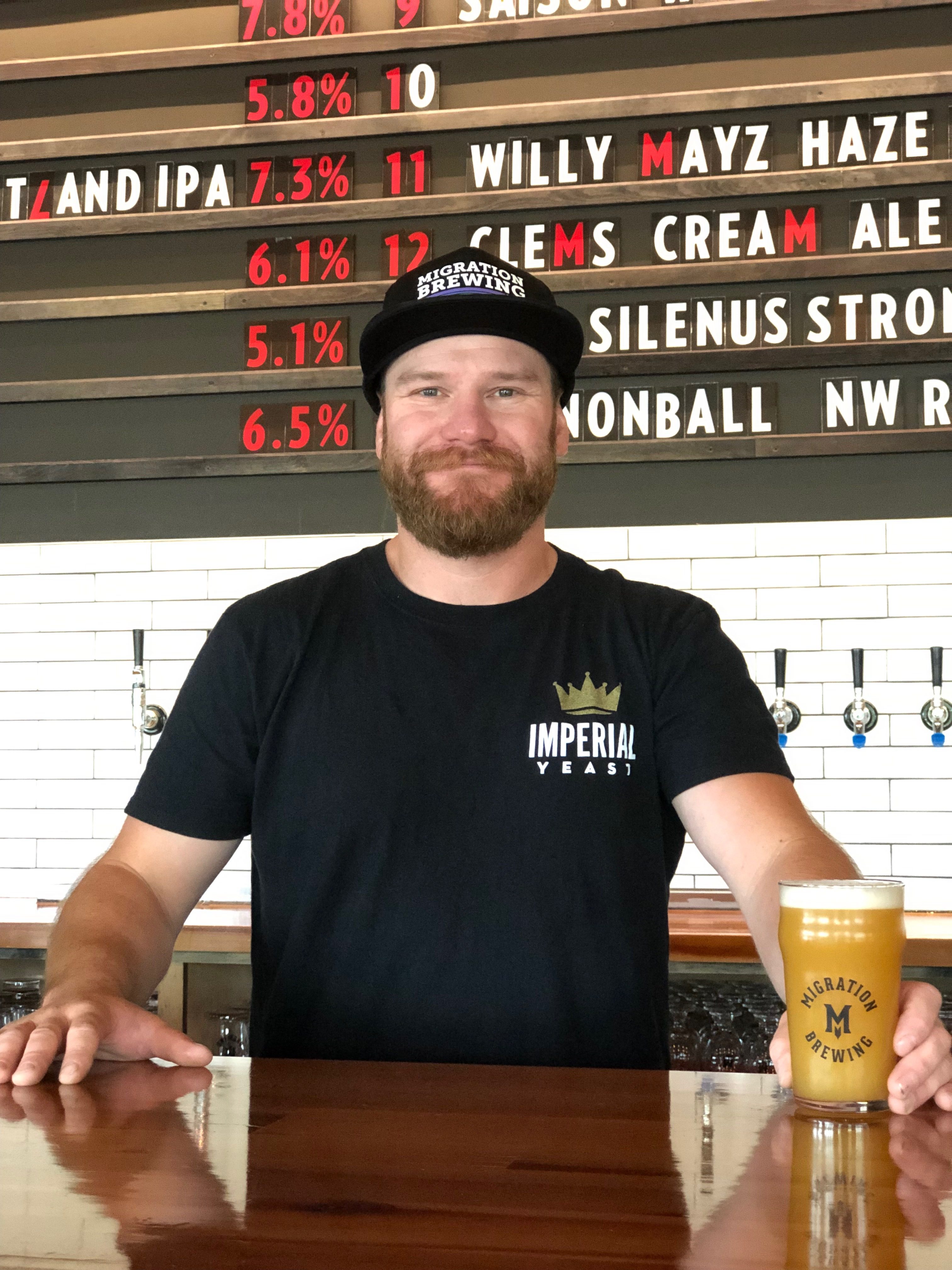 After the recent departure of its former Head Brewer, Trever Bass, Migration Brewing has filled this position with Zack Kaplan. In late summer, Bass relocated to Vancouver, BC to take on the Head Brewer position at 33 Acres Brewing/33 Brewing Experiment and to fill this void is the experienced Kaplan.
Prior to arriving at Migration Brewing, Kaplan was the Head Brewer at Bonfire Brewing in Colorado. His resume also includes stints over the past seven years at Saint Archer, Upslope Brewing, and Denver Beer. Kaplan will work under Migration's Co-Owner and current Head of Beer Operations Mike Branes.
"We are excited to have Zack on board for the next phase of Migration's growth.  He brings a wealth of large volume production and packaging experience to the table, and he's a great fit for the Migration company culture," said Baines, in a statement.  "To add a proven production team leader that has been involved with a variety of fast growth companies and extensive national accolades is a huge asset to our team."
In a little over one year since opening its Gresham production facility, Migration Brewing has increased its distribution volume by 400%. This uptick will likely bring the brewery to brew over 10,000 barrels in 2020.
"This is a great opportunity for me to join a company that has a high ceiling for growth," said Kaplan, in a statement. "I've always wanted to live and brew in the Portland market, and I really look forward to immersing myself in this awesome craft market."
Though there has been a lot of effort towards ramping up the volume at the Gresham facility, Migration continues to brew innovated beers at its original brewpub on NE Glisan in Portland. To show off these new beers Migration is planning to significantly increase the amount of tap lines at the Glisan brewpub beginning this winter.
"In addition to production experience, Zack understands the brewpub culture and how important it is to stay relevant with customers," said Baines, in a statement. "He's already brought some great ideas to the table that he's had success with back in Colorado.".