Migration Brewing Opens In Gresham, Oregon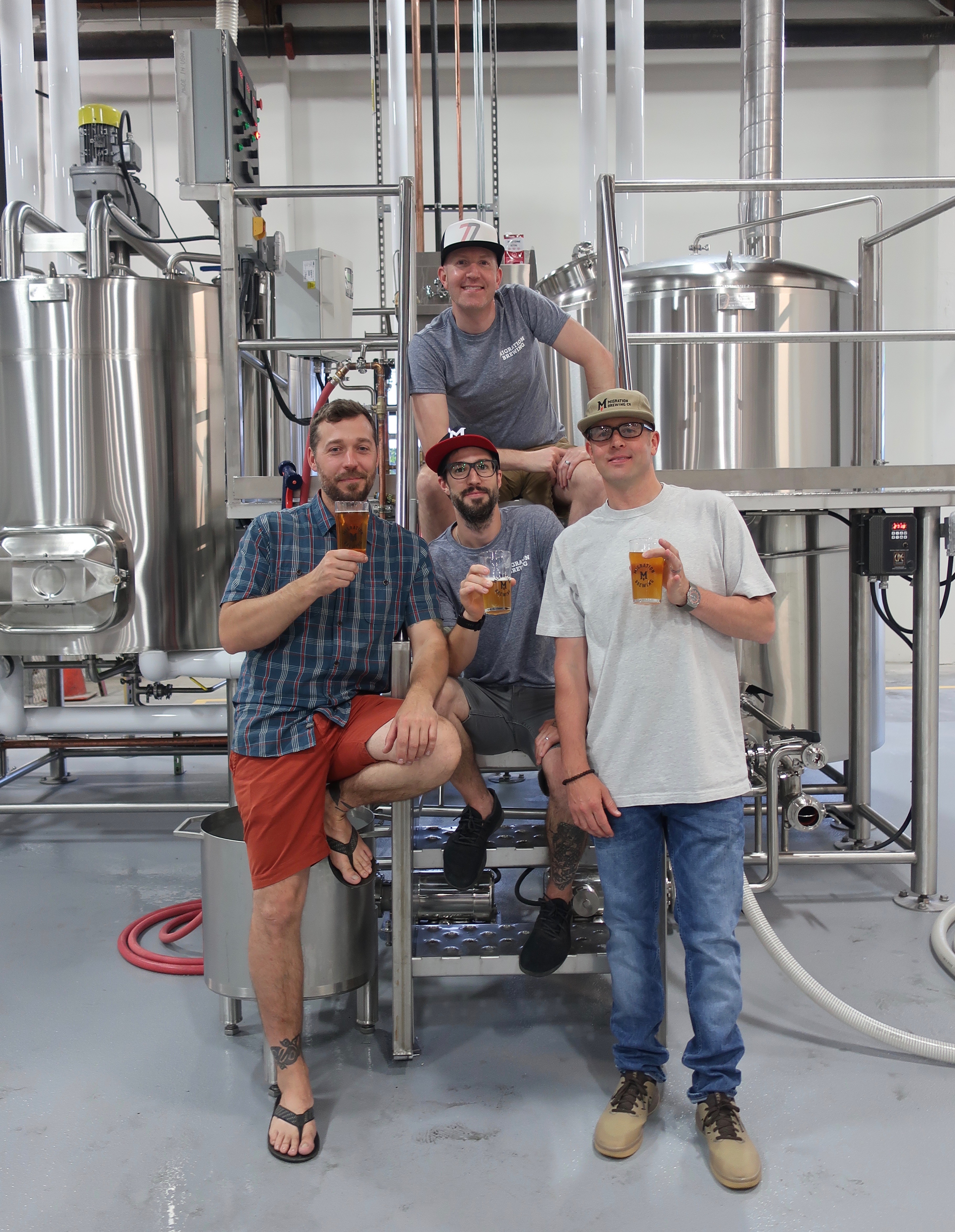 Out just past the eastern Portland's city limits in neighboring Gresham sits the second location of Migration Brewing. Located off Exit 13, on the southeast corner of NE 181st Street, Migration Brewing is a welcomed business to the Gresham community.
This area of Multnomah County was once a beer desert. Now that is about to change. Level Beer is less than 3 miles northeast of Migration. Then in the coming weeks Von Ebert Brewing opens its second location at Glendoveer Golf Course, it too will be less than 3 miles away to the west.
Migration Brewing began operations in 2010 at its original location at 2828 NE Glisan Street. Its four business partners Colin Rath, Mike Branes and brothers McKean and Eric Banzer-Lausberg, put together a small successful operation out its pub on NE Glisan. Last year it brewed 1450 barrels on its 7-barrel brewhouse. Now the brewer plans on doubling that to 3,000 barrels this year with a goal of 10,000 barrels by the end of 2020.
"This was a purposely thoughtful move." – McKean Banzer-Lausberg
Now with a new 20,000 square foot facility with a new 20-bbl brewing system from Practical Fusion Fabricators, Migration is ready for its next phase. To assist in this new phase Migration Brewing recently hired Trever Bass as he departed Hopworks Urban Brewery earlier this year where he brewed for the past seven years. Trever is now Migration's Head Brewer and co-founder and brewer Mike Branes is now Head of Beer Operations.
The new brewhouse is now all set to go and after a few minor tweaks Migration will brew its first beer on the new system tomorrow, Friday, June 8th. This new brewery currently has one 20-barrel fermenter that is complimented by multiple 40-barrel fermenters.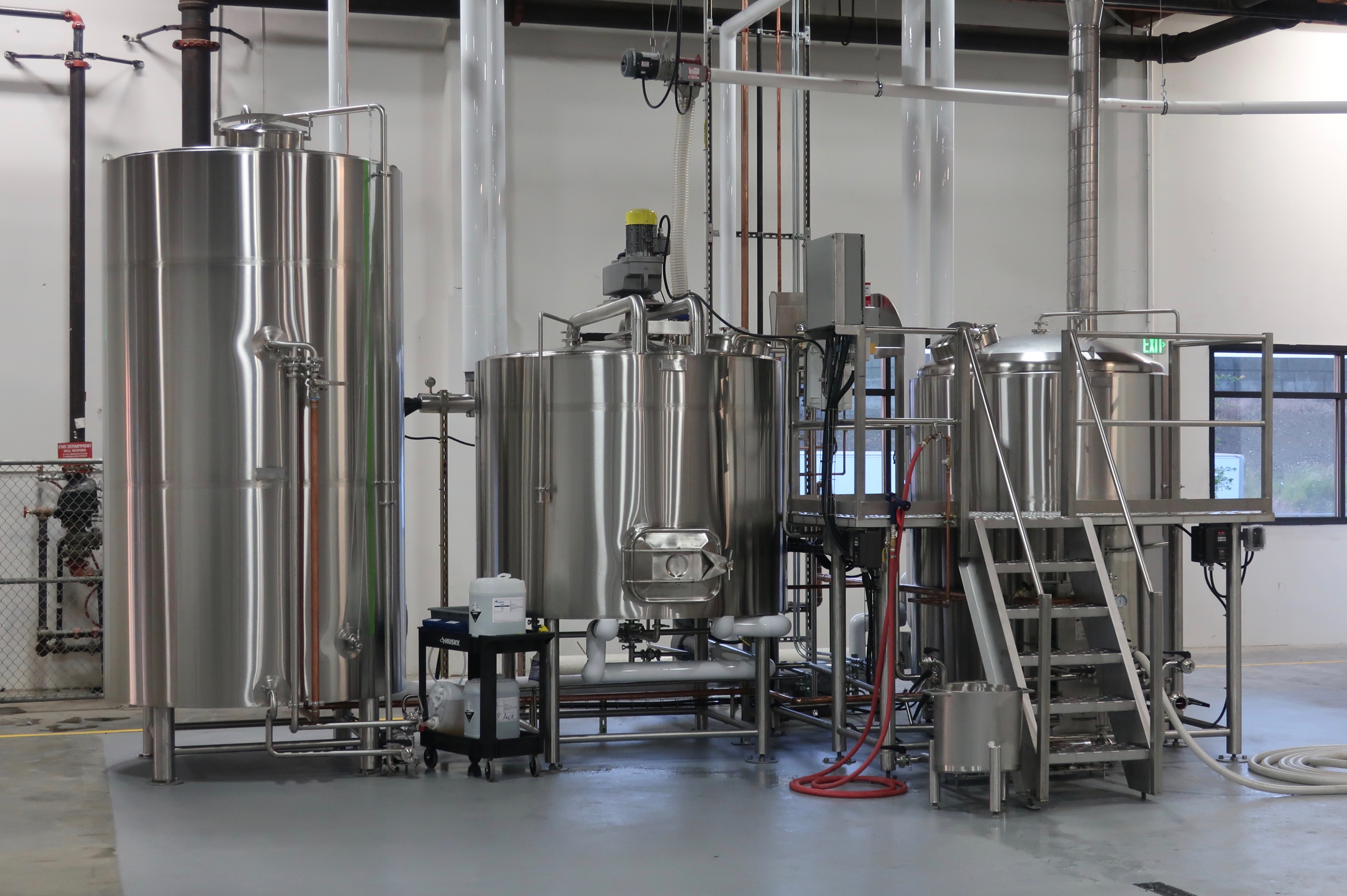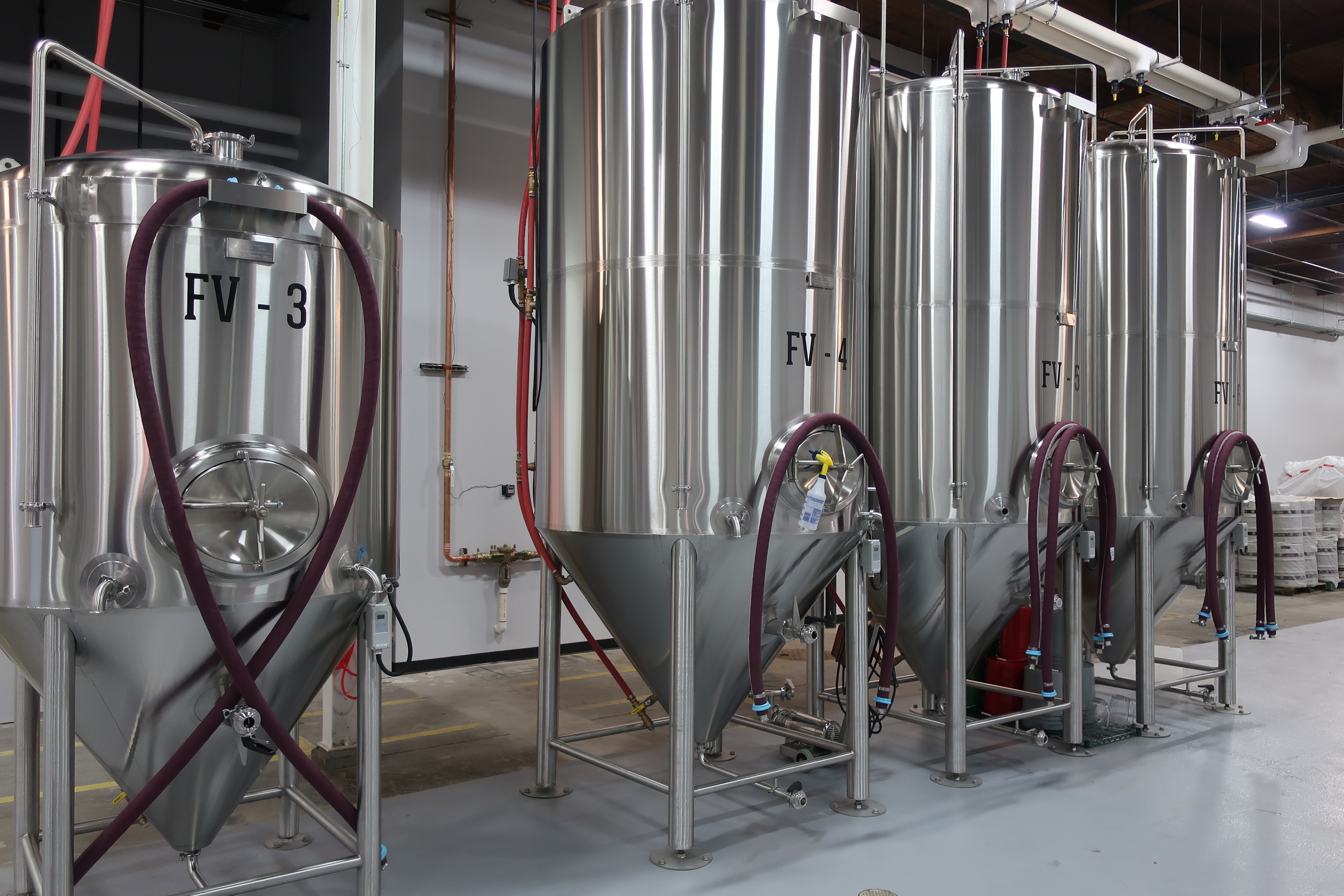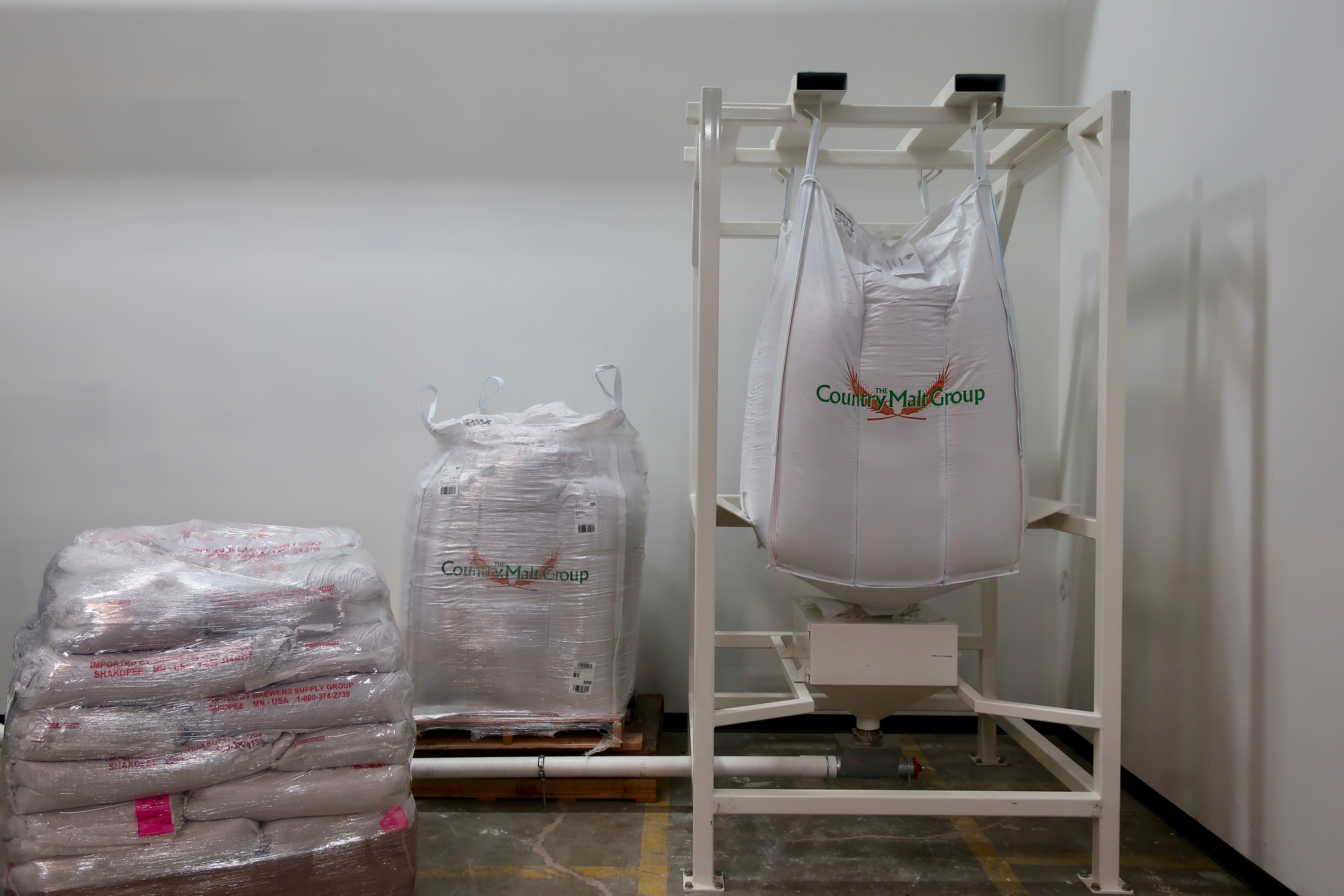 Migration will continue to brew on its 7-barrel system at its pub on NE Glisan that will continue to operate, as it is not going anywhere. This space is on a long-term lease, just as the new brewery has a 20-year lease. And if it feels the need to expand once again, there's an additional 20,000 square feet of space on its east wall, but that may be a bit of a dream today as there is plenty of space for the brewery right now.
With this expected increase in production, Migration Brewing signed with Columbia Distributing after self-distributing for its first seven years. From speaking with McKean Banzer-Lausberg last evening the brewery plans to use this newer relationship to grow its brands in Oregon and Washington with its two flagship beers, Patio Pale and Straight Outta Portland IPA. Both beers will be available in 6 pack 12-ounce cans. Though Columbia has a presence in California, McKean stated that they have no intentions on entering The Golden State anytime soon.
To assist in this massive expansion, the signing of its distribution rights to Columbia helped in making this new brewery possible. This payout along with a loan from Columbia Bank, and Business Oregon Enhancement Fund made this new brewery all possible.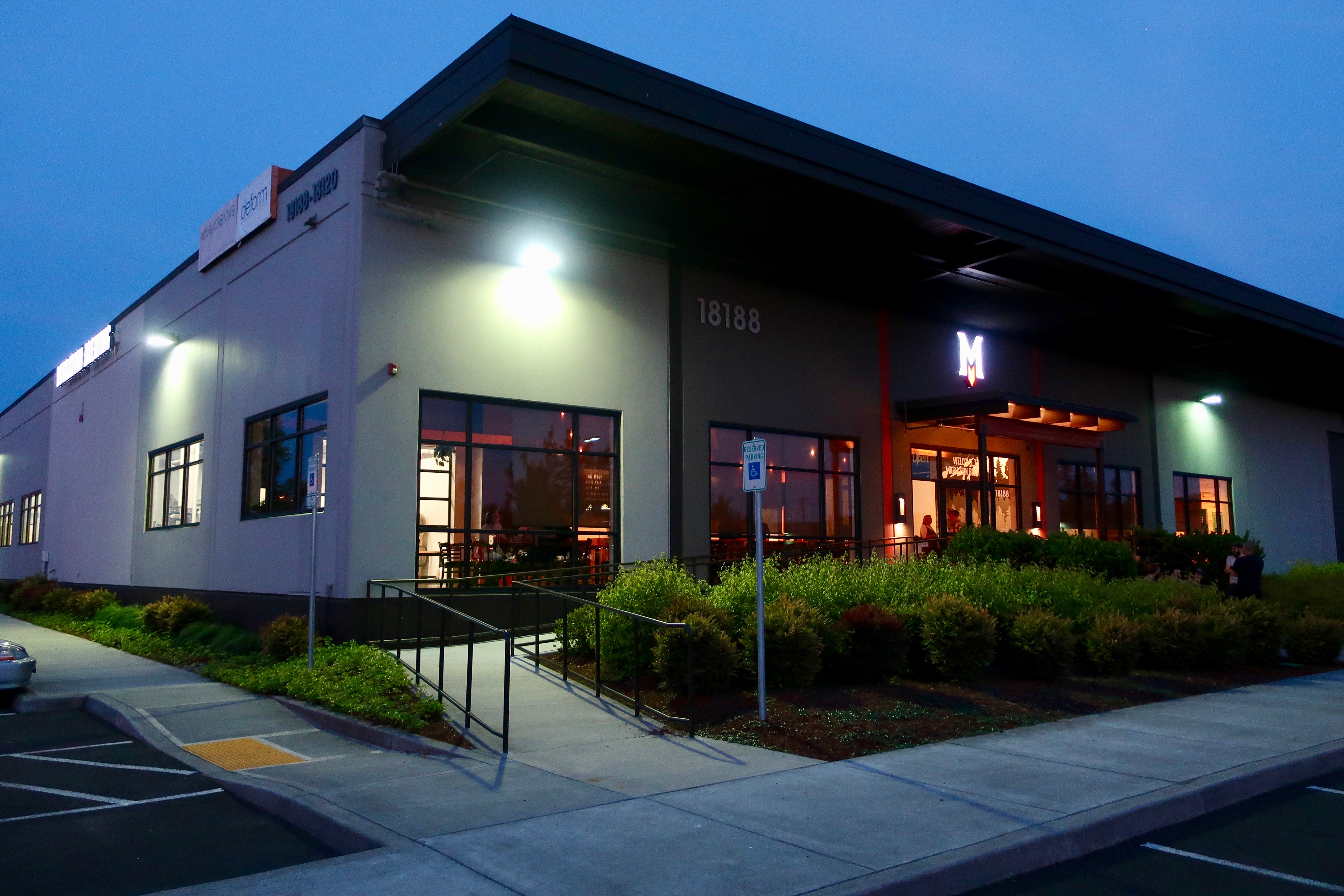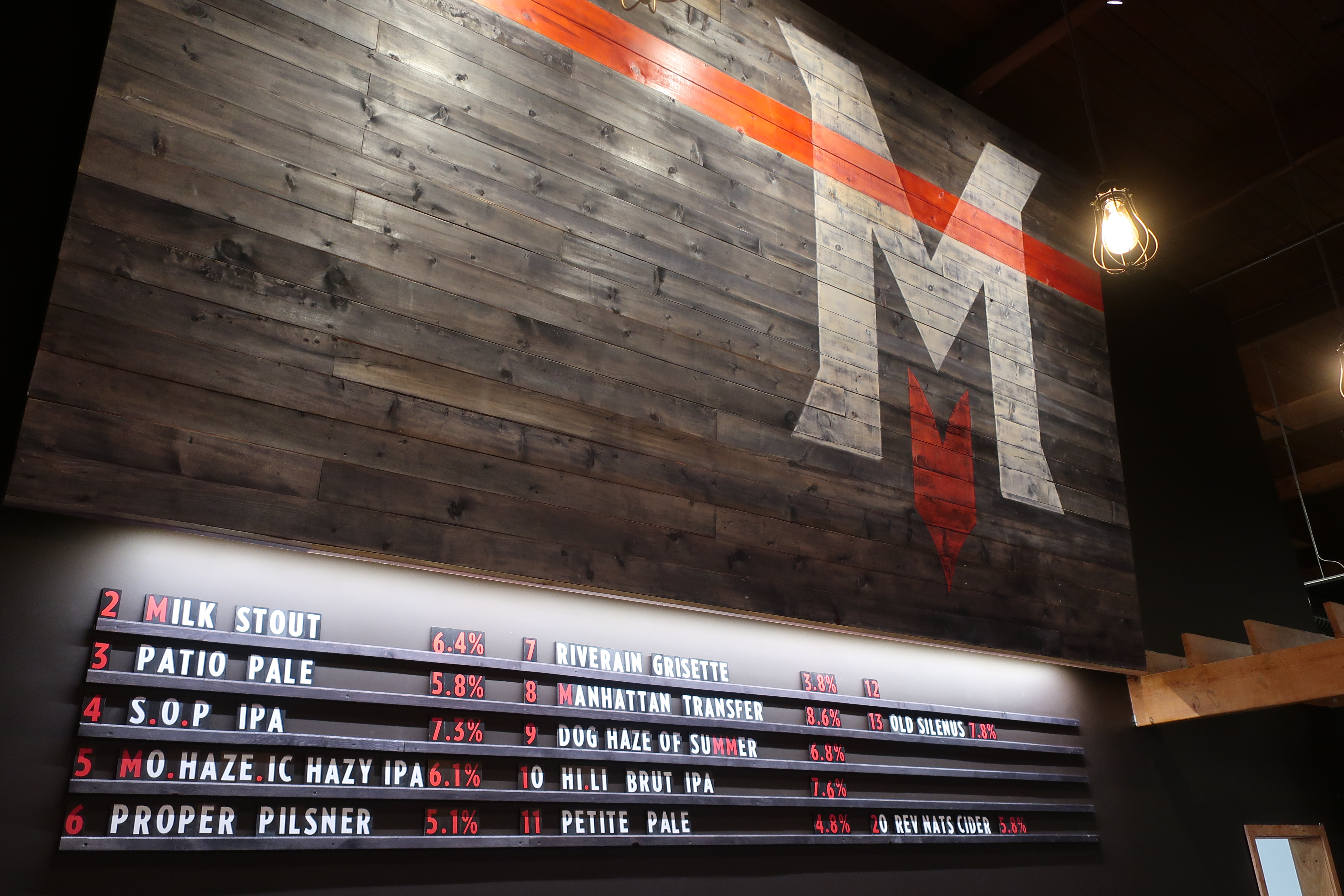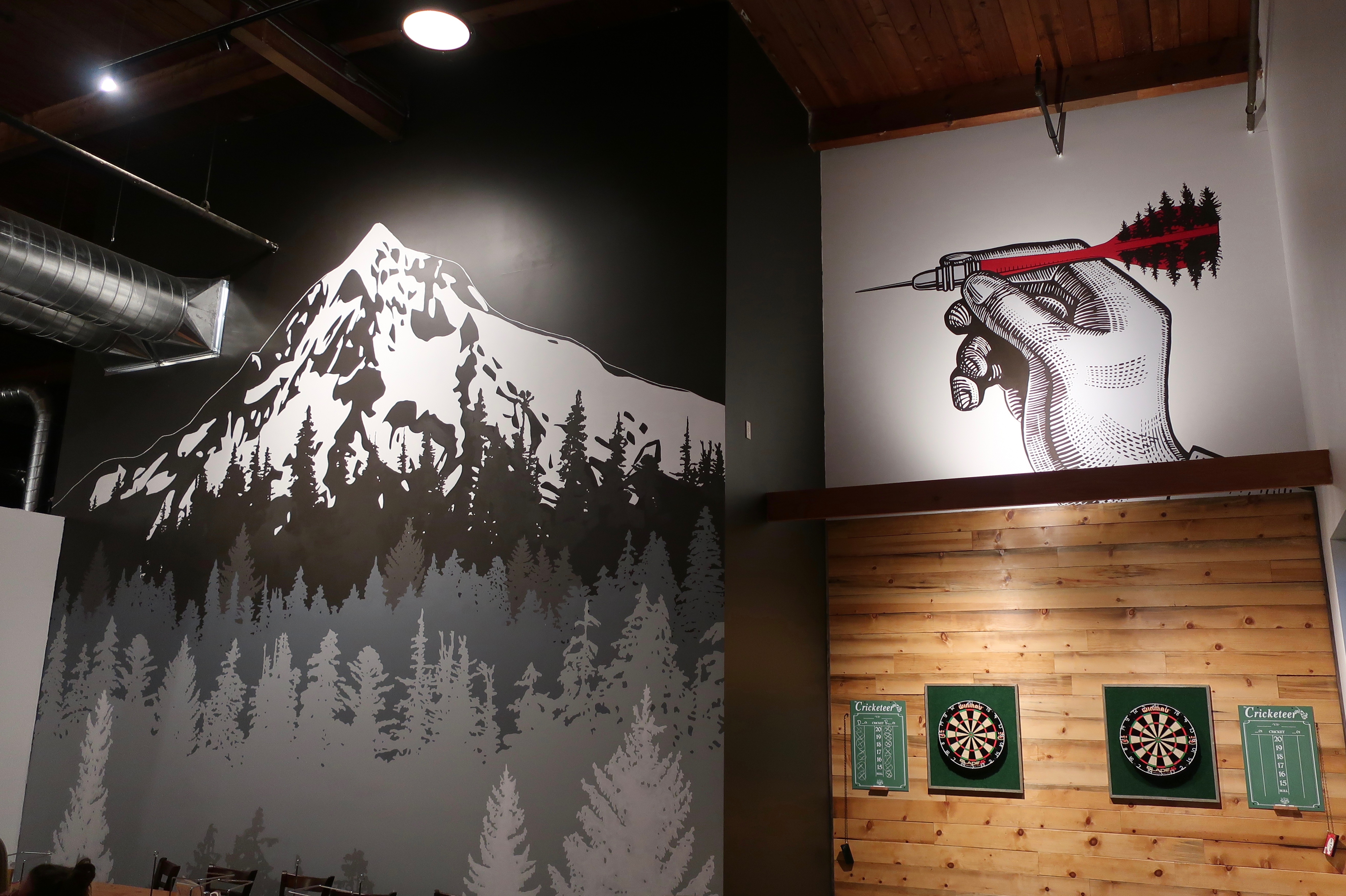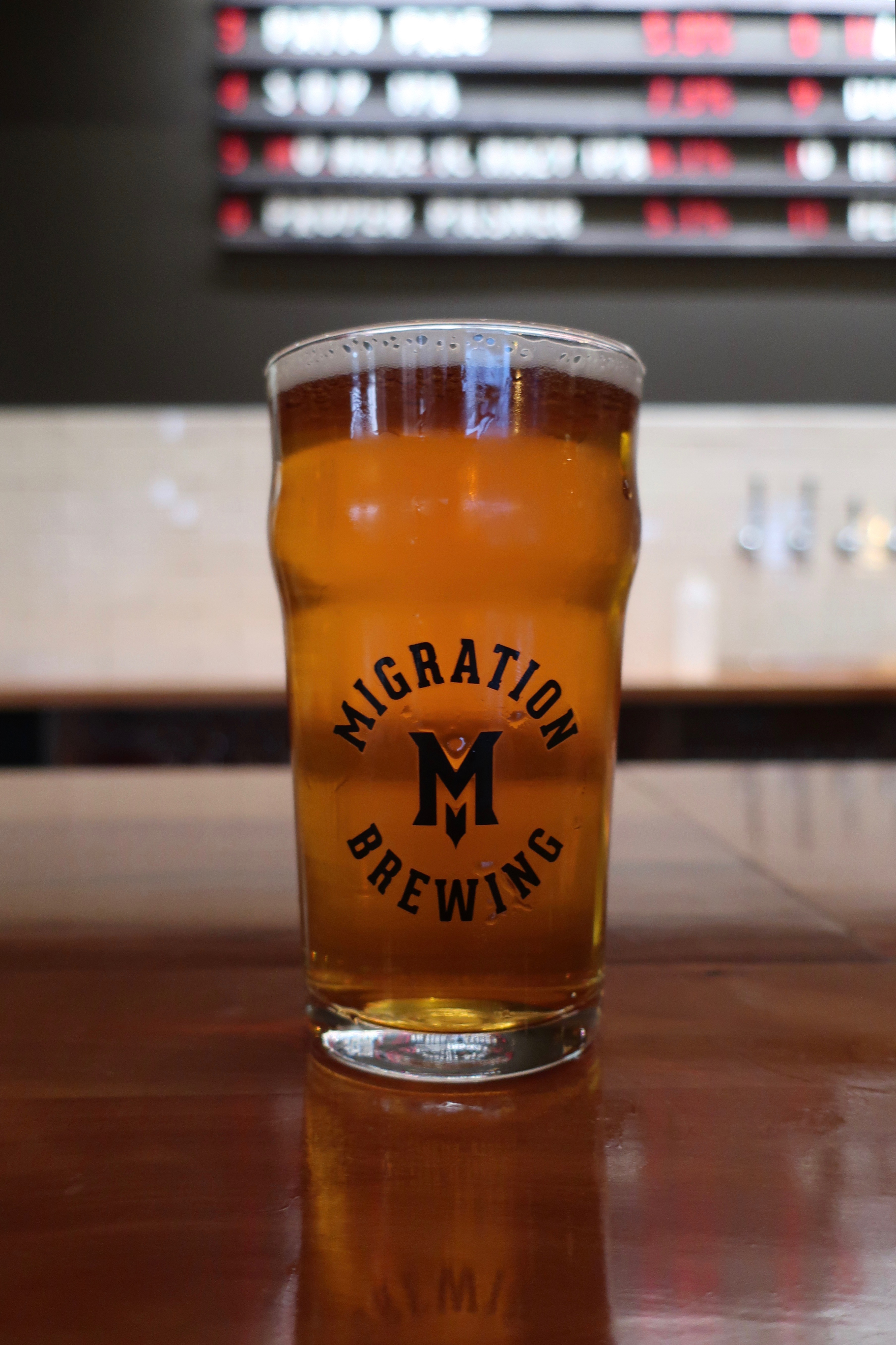 Part of this 20,000 square foot space is a brewpub that uses 3,000 square feet that is located on the front side of the building. Inside there's tables, two TVs, two dart boards enhanced by 20 taps and a full kitchen. Of the 20 taps, two are for Nitro beers and one will be dedicated to locally produced craft cider. This is all supported by counter service.
The décor is what is expected in many taprooms that are attached to a production brewery. Nothing fancy but enough character to bring you back for a return visit. There's a nice mural created by Matty Byloos from NOVEL Creative Agency that adorns the inside south wall.
The menu may evolve a bit over time but currently pizzas, calzones, sandwiches and salads make up the majority of the pub fare menu. And if the little ones are with there are a few options for them including a grilled cheese. Well I can see a few adults ordering that grilled cheese as well.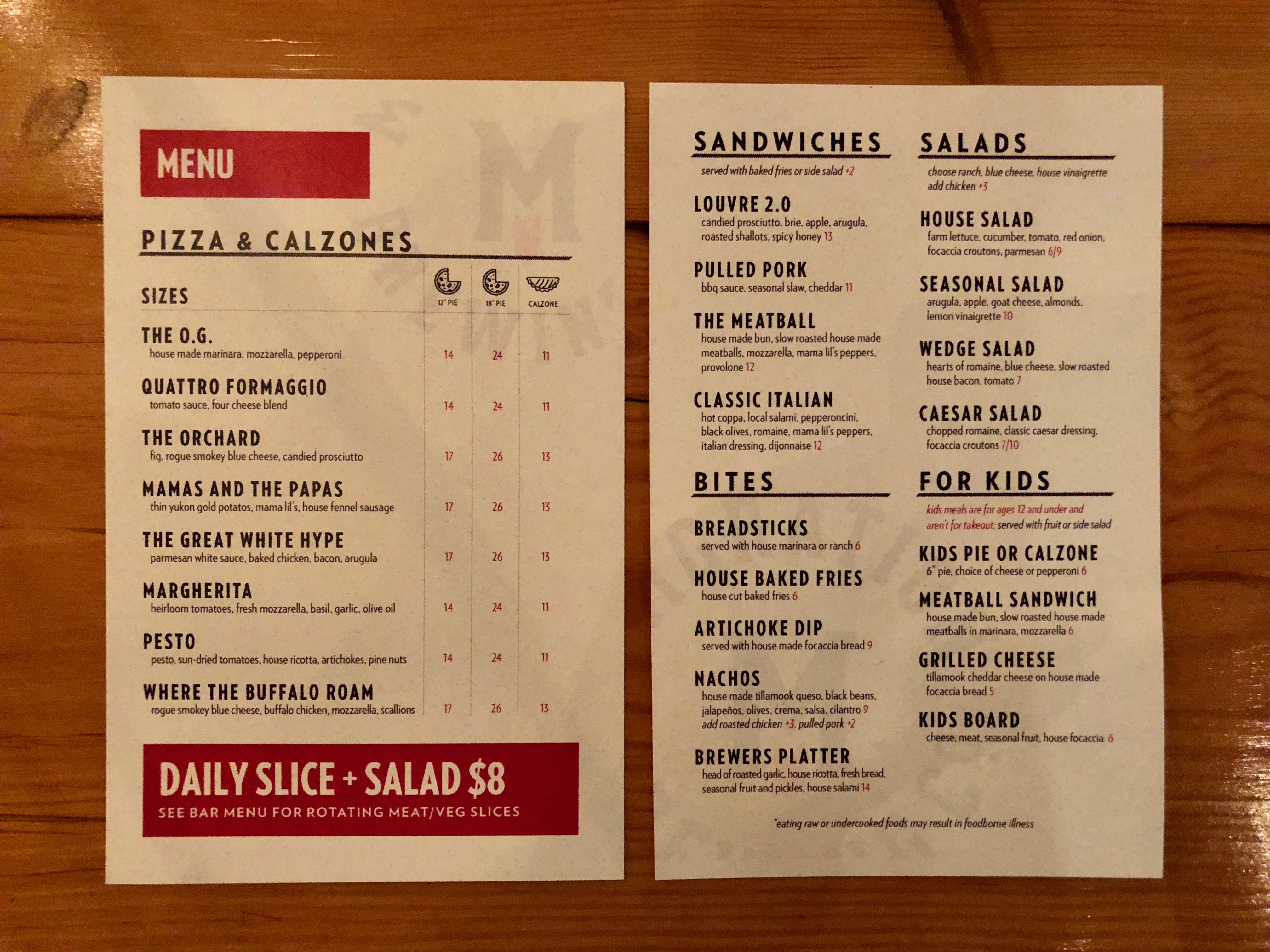 An outdoor patio will be added on the brewery's northside when Phase Two is implemented, most likely in 2019. The brewer also plans on adding an event space room between the pub and the brewery that can be rented by the community for parties and meetings.
So what's with the brewery saying its located in Gresham, but its address proudly lists Portland? McKean told us that it has the Portland address based on it being served by a US Post Office that is based in Portland.
Migration Brewing in Gresham is open seven days a week with hours of 11:00am-9:00pm Sunday through Thursday and 11:00am-10:00pm on Friday and Saturday. Its located conveniently off Exit 13 on Interstate 84.
Migration Brewing – Gresham
18188 NE Wilkes Rd.
Portland, OR 97230