New Belgium Brewing Reimagines Fat Tire Ale
|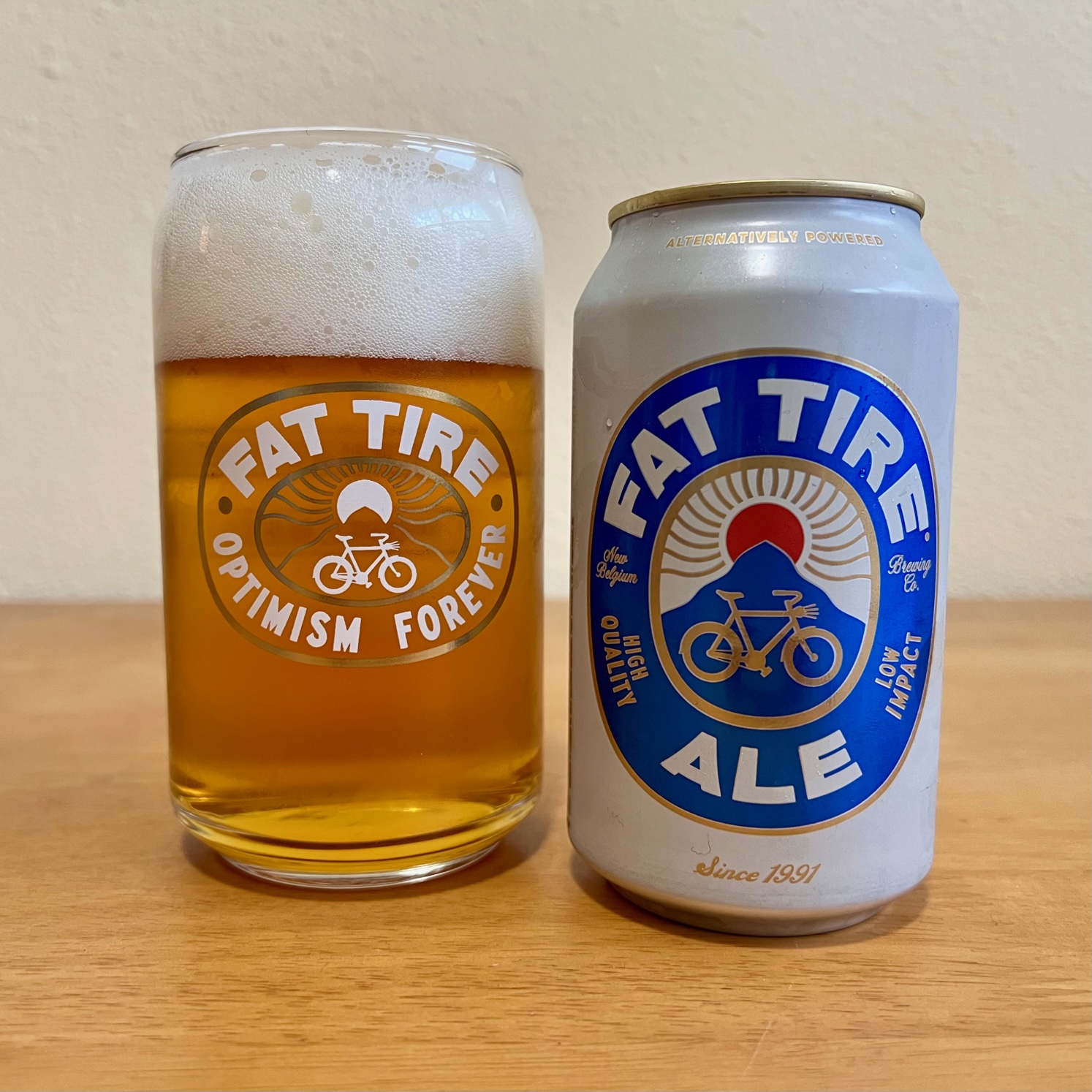 For a time New Belgium Brewing was known for its Fat Tire Amber Ale. This flagship beer debuted over 30 years ago in 1991. It was a highly sought-after beer, almost like Coors Banquet Beer was, especially for those east of the Mississippi River.
While this writer was living in Chicago and prior to New Belgium's expansion into Illinois in the mid-aughts, there was a pizza place that bootlegged Fat Tire into the Windy City. You had to be in the know to access a bottle of this rare delicacy of a beer.
Now 30 years later, New Belgium has been knocking it out of the park with its Voodoo Ranger lineup of IPAs as this has become the number one selling IPA in America. With this growth, Fat Tire sales have slowed down. It's not a surprise if you follow the craft brewing industry that seems to be chasing trends over the past four or five years.
Many craft brewers would love to have the sales that Fat Tire offered the brewery. We were informed that in 2022, over 141 million cases of craft beer were sold off-premise. One in every 100 of those was Fat Tire and only 15 other craft brands can claim that rate or higher. Being the 16th top selling brand is a solid accomplishment, especially in the modern era of finicky beer drinkers.
But even with the beer's legacy, 30 years is a long run, and the folks at New Belgium Brewing are changing things up a bit for its flagship. Now the iconic Fat Tire Amber Ale has been reimagined to a more contemporary Fat Tire Ale.
New Belgium has dropped the Amber Ale style in favor of a new classic ale. From our sampling of the new formulation over the weekend, we found it to be a cross between a golden ale and a pale ale.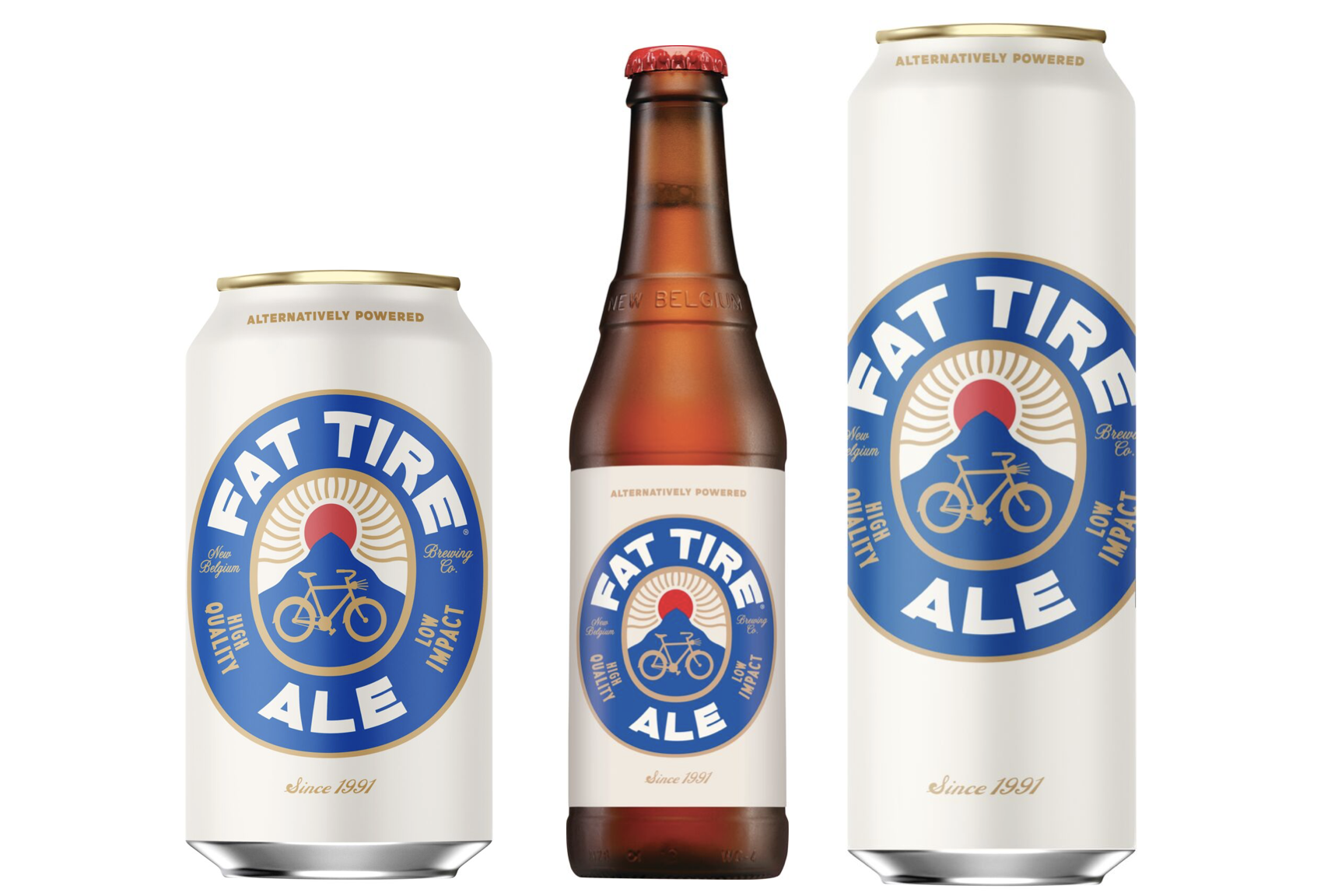 After reaching out to New Belgium all they will disclose is that the new Fat Tire Ale a Classic Ale. We were told that this new crisper and significantly brighter ale is in fact a new recipe but is brewed the same way and uses the identical malts as the classic Fat Tire Amber Ale. Both versions clock in at the same 5.2% ABV, a perfect beer to grab after any activity and one you may want to order a few more of.
The new Fat Tire Ale pours a clear, deep golden color with a off white creamy head. Its nose is a bit grassy with a bit of floral hops. These notes are also evident in the flavor of the beer. It's definitely a bit crisper and less malty, especially upfront, than the OG Fat Tire. The hops are a bit more pronounced, yet it offers a clean malt finish. It's very flavorful with a few similarities, such as more subdued caramel notes, to the classic recipe.
But New Belgium is not just changing the recipe of Fat Tire to stay more contemporary. The brewery is also leveraging all of its work that it has done to become a better steward of the earth. New Belgium has been a Certified B Corp for many years and has become an advocate for climate action.
In 2020, Fat Tire Amber Ale became America's first certified carbon neutral beer and the brewery has invested significantly in customer education and advocacy around solutions to the climate crisis through Fat Tire's digital platform at DrinkSustainably.com.
Now the 32 year old beer has been redone with the goal of brewing a beer to inspire the next generation of beer drinkers to join the brewery in a growing movement around climate action.
"Fat Tire has spent three decades at the center of the craft beer movement. Now, it's time to widen the circle and inspire the next generation, too," said New Belgium Brewing CEO Steve Fechheimer. "We've made Fat Tire even better at what it's always done best – taste delicious, bring people together, and spark our customers to engage in the climate movement. It's our sincere hope that beer fans – whether they love the planet, simply love great beer, or both – will embrace the chance to change along with us."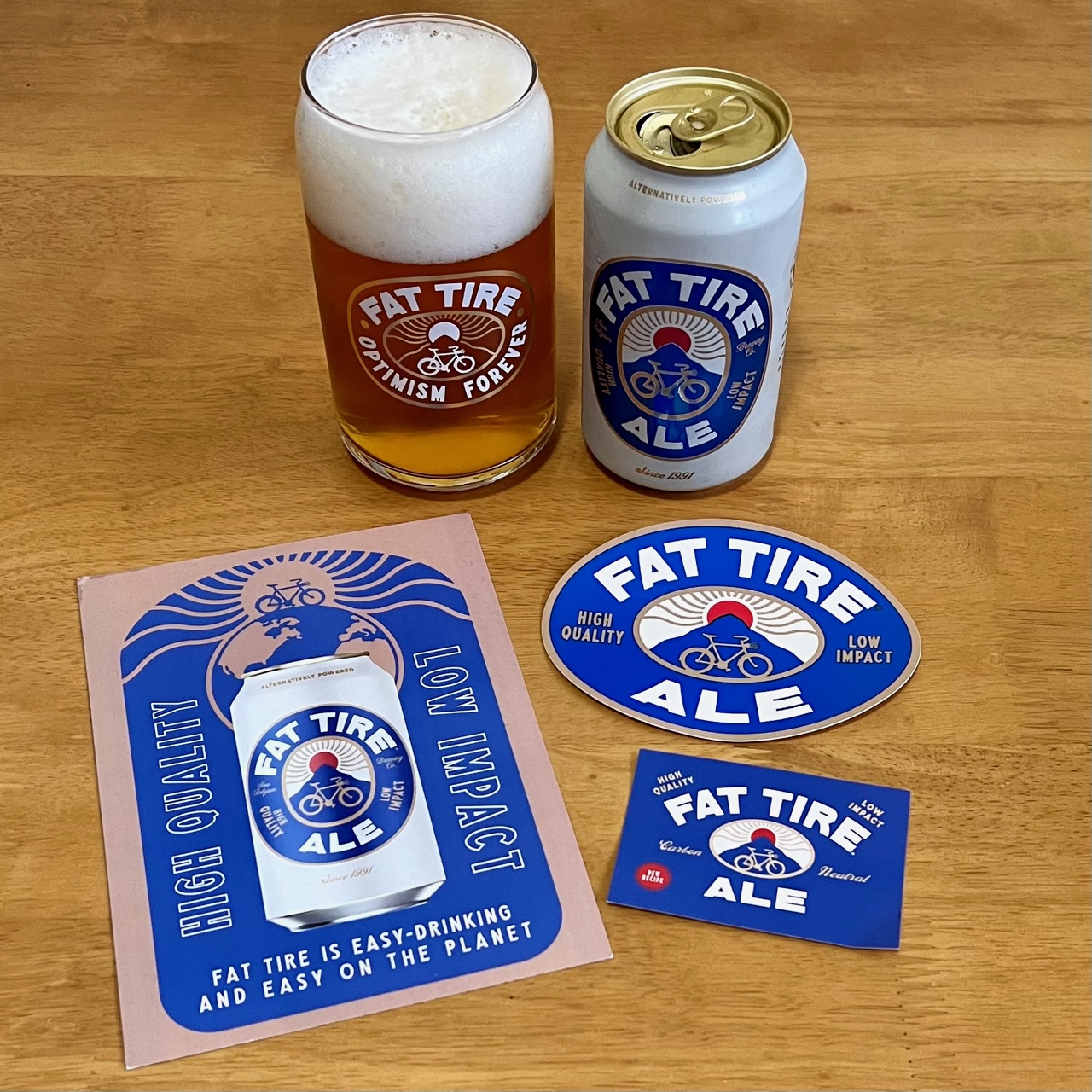 Though the beer has gone through an update, the brewers at New Belgium are excited for both longtime fans of Fat Tire and for newcomers to try the new formula.
"Longtime Fat Tire drinkers will clearly recognize the original Fat Tire flavor when tasting the new recipe," said New Belgium Brewmaster Christian Holbrook, who developed the new recipe. "So far, many are telling us they prefer the crisper, brighter version and feel excited for the change."
From the press release that New Belgium provided BREWPUBLIC, the brewery appears to be more committed than ever to climate action. The brewery has listed the following environmental commitments.
Investing in aggressive carbon reduction initiatives toward our science-based targets to continually lower Fat Tire's footprint – from solar, biogas and solar thermal generation at our breweries, to funding climate-friendly barley breeding research, to supporting our packaging and malt suppliers in reducing their own climate impacts.
Becoming certified as America's first carbon neutral beer and giving our blueprint away to competitors for free.
Brewing innovative beers like Torched Earth Ale, made only with ingredients that would be available in a climate-ravaged future and designed to kick-start a new consciousness about climate threats to things we love, including beer.
Donating more than $17 million to frontline climate organizations through our $1 per barrel philanthropy commitment.
Holding big corporations responsible for the majority of global emissions accountable with innovative tools that enable customers to take direct action.
Providing leadership as part of climate policy coalitions working at the federal, state, and local level, with recent successes like the Inflation Reduction Act and Colorado's Producer Responsibility for Recycling bill.
"We've always believed that businesses and brands can play a powerful and unique role in supporting climate solutions – not only by reducing emissions, which is paramount, but by mobilizing our customers to join the movement," said Fechheimer. "Three decades into our journey to cut down Fat Tire's impact on the planet, we know there are no quick fixes. But even the most incremental progress is worth our hard work and investment. We will continue to find new ways to use our resources – and engage our community – to help save our planet, which happens to be the only one with beer."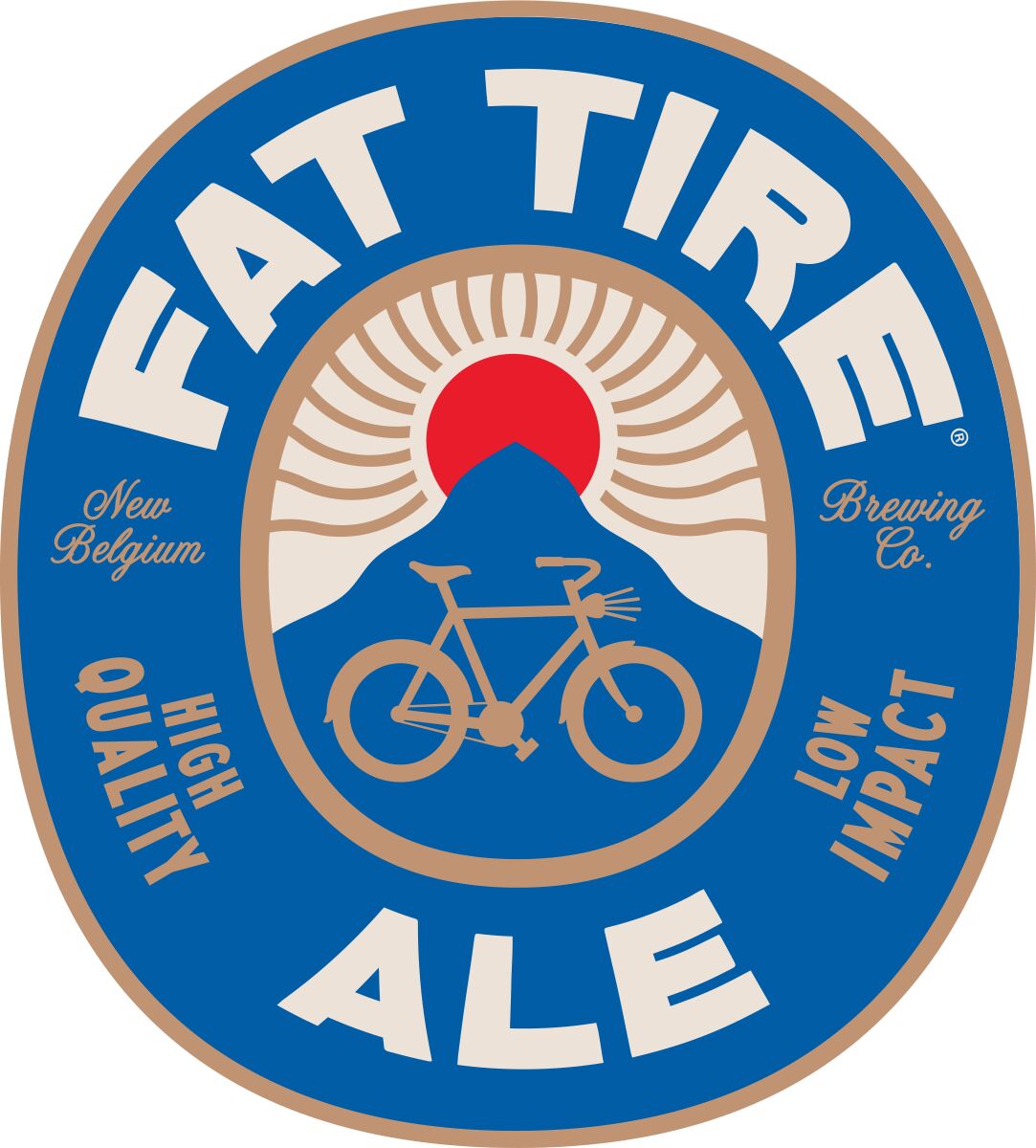 But if you're still a fan of the original Fat Tire Amber Ale, we were told that this recipe will continue to make the rounds as a draft only offering. The new Fat Tire Ale is already beginning to hit the marketplace with the same SKU for easy retailer rotation.