Ninkasi Brewing Sells Majority Ownership To EPR Properties and Legacy Breweries
|
Yesterday, Ninkasi Brewing announced on its website that it is now part of a new strategic partnership with EPR Properties and Legacy Breweries. Ninkasi Brewing is currently the 35th largest craft brewery within the United States and was co-founded in 2005 by Jamie Floyd and Nikos Ridge.
EPR Properties is a NYSE (EPR) publicly traded real estate investment trust with a portfolio that includes entertainment facilities such as movie theaters and Top Golf to ski resorts and private and public charter schools. Legacy Breweries is a new company that is led by Don Bryant, a former CEO of Yakima Chief Hops.
On its website, Ninkasi Brewing states that this new ownership has been created to explore new opportunities through this alliance as the brewer looks forward to continued growth, innovative leadership and delivering world-class customer experiences.
According Brewbound, a beer industry website, Ninkasi Brewing's Jamie Floyd stated, "Ninkasi sold a majority stake to Legacy Breweries in order to create a new platform that can leverage our resources in conjunction with those of the Legacy team." Nikos Ridge told Brewbound, "He, along and co-founder Jamie Floyd and the company's six investors, would "retain significant ownership" in the brewery. What this percentage of ownership and voting power means is currently unknown.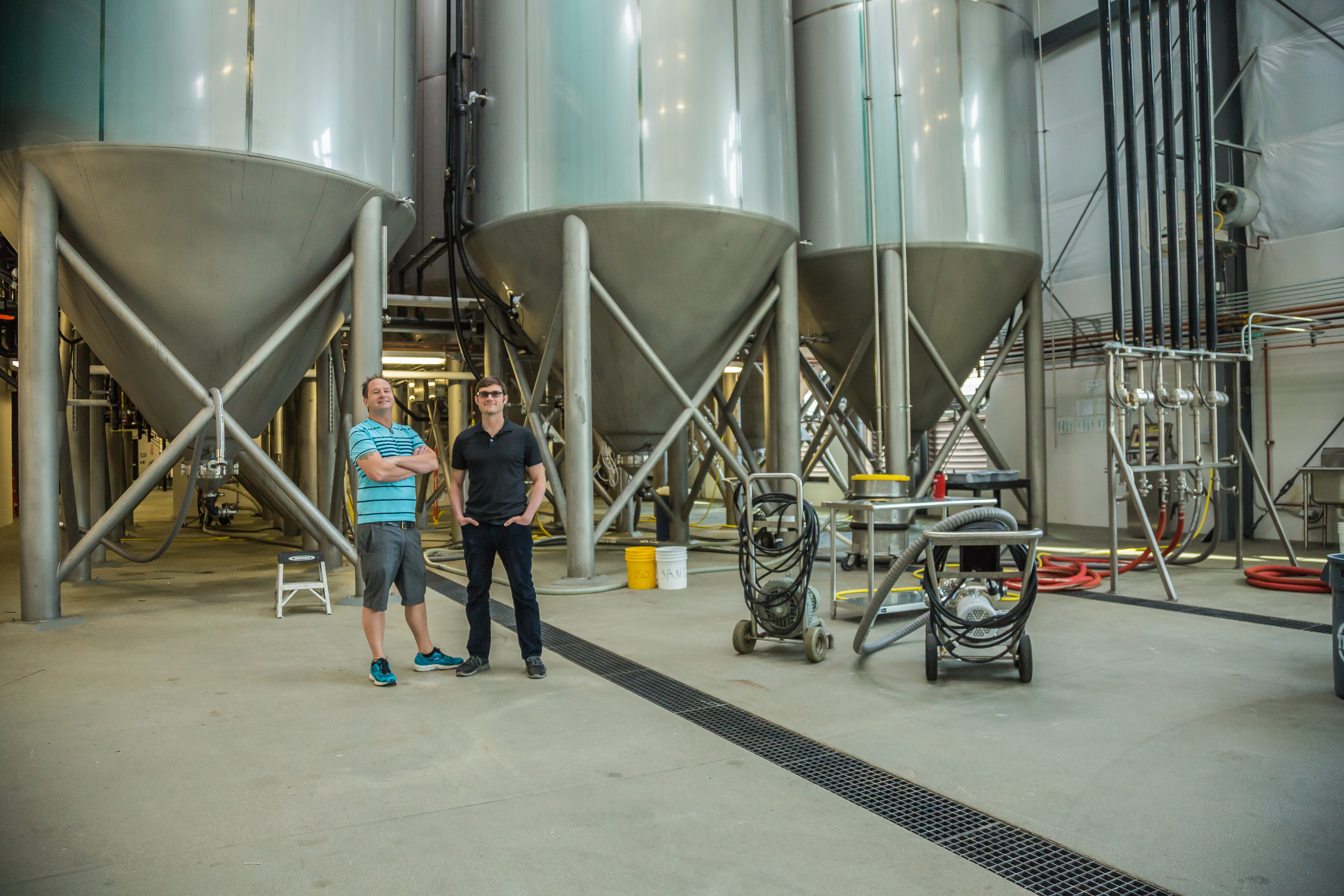 "Ninkasi has discussed numerous partnership opportunities over the years that didn't quite fit our vision, but with the support of Legacy and EPR, we felt that this was the right opportunity and will help us develop into the next powerful independent craft brewery platform," said Nikos Ridge in a statemen
Ninkasi is proud to announce that we are in the process of forming a new craft brewery driven partnership model that will allow us to remain independent while offering our capabilities and resources to other craft breweries in the industry. As the craft beer business continues to be incredibly dynamic and subject to continuous change, we are excited to be able to offer like-minded breweries an alternative opportunity to "Big Beer" or simple financial partners. By partnering with EPR Properties, and the individuals at Legacy Breweries, we will be able to create a coalition of other craft producers, combine strengths, and make available the world-class brewing and quality capabilities that Ninkasi has developed while continuing to build on one of the Craft Industry's biggest strengths: collaboration. A model that allows us to remain independent, continue to participate with the Brewers Association to keep building the industry, and enables us to join forces with other like-minded brewers is exciting for all of us here! As we continue to build out the model with other partners, there will be more announcements to come, cheers! – Nikos and Jamie
This new deal is also one that is said to be growth driven as this partnership wants to create brewing hubs across the United States. Brewbound described this idea that is something similar to what Canarchy does with its brewery partners of Oskar Blues, Cigar City Brewing, Deep Ellum, Utah Brewers Cooperative, Perrin Brewing and Three Weavers. The publication also stated that the new partnership would like to see hub anchors in the Midwest and another in the East with 10 to 15 smaller brewery partners within each of these geographic areas.
"This partnership brings together a craft brewery leader in the Pacific Northwest, industry veterans and EPR, a catalyst for creating experiential destinations, to continue executing on Ninkasi's successful track record," said Don Bryant, CEO of Legacy Breweries in a statement. He adds, "We look forward to helping Ninkasi, and other breweries, navigate this extremely competitive environment."
Over the past year there have been some major changes at Ninkasi Brewing. One being that the brewer gutted its in house marketing team last summer, which resulted in less social media pushes. The Eugene based brewer also began to do more contract brewing, including a few brands from Laurelwood Brewing such as Workhorse IPA and Free Range Red. Then last week, Ninkasi Brewing announced the launch of its new product line extension, Pacific Sparkling Craft Seltzer.
The Brewbound article contains more details and can be read by clicking here.