Ninkasi Brewing to Join the Tumwater Craft District at Former Olympia Brewing Plant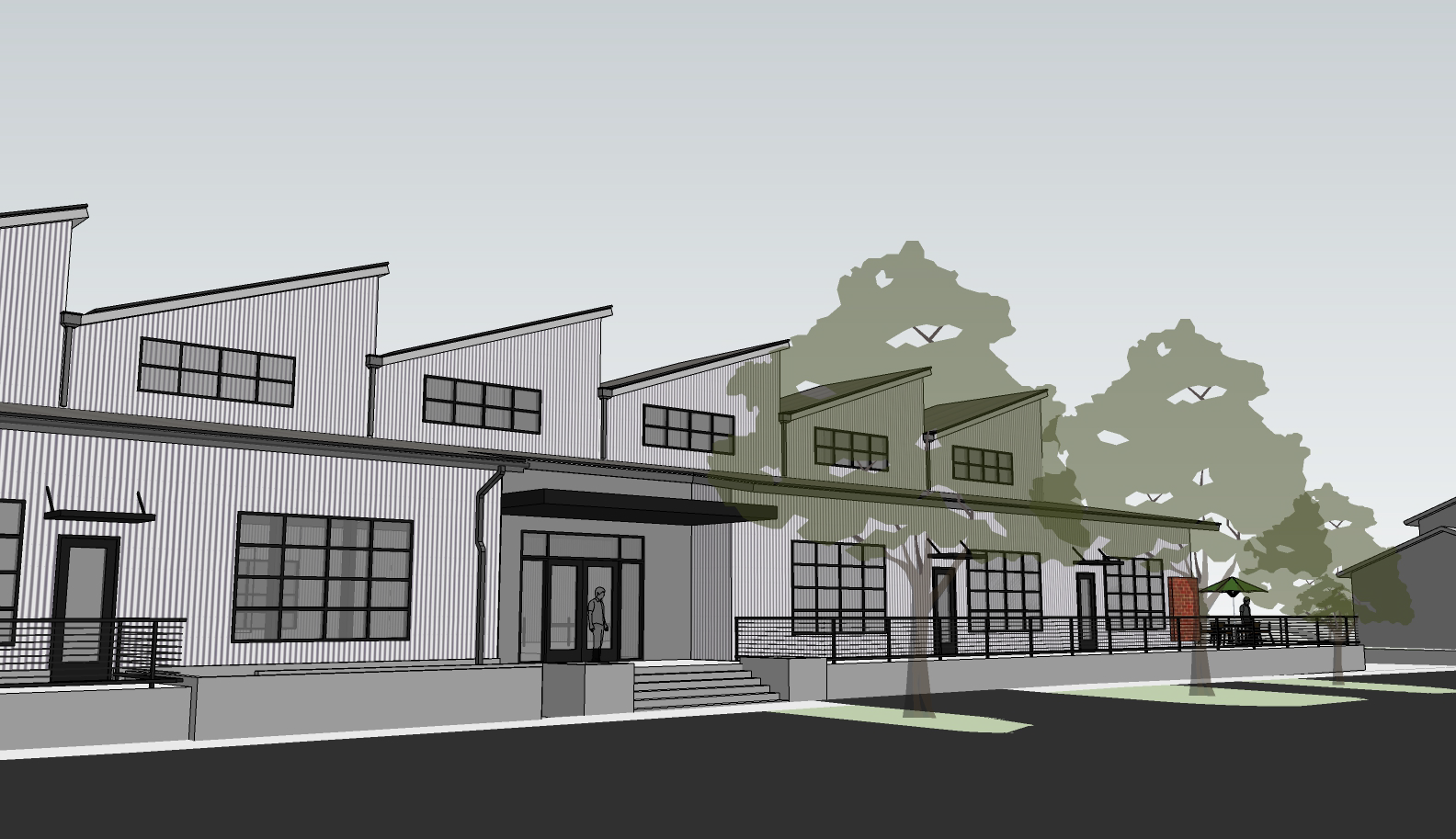 For over a century, the city of Tumwater, Washington was known for its artesian water made famous by its hometown brewery, Olympia Brewing. However, the brewery known for its slogan, "It's the Water", filled its last keg in 2003 and the brewery along Interstate 5 has sat vacant.
Now there's a new development happening just south of the former brewery on adjacent property that is called the Tumwater Craft District. This new venture now includes Ninkasi Brewing that will open a tasting room alongside spirits maker Heritage Distilling and South Puget Sound Community College (SPSCC) Craft Brewing & Distilling Program. Ninkasi plans to work with students at SPSCC and brew beer at the school on its 10-barrel brewhouse that will likely end up on tap at this new Tumwater outpost.
Tumwater Craft District is a new concept that will include a Market Building with multiple vendors surrounding a livable common space. Already signed on are the previously mentioned Ninkasi Brewing, Heritage Distilling and SPSCC. In addition to these three the developers expect other restaurants and shops, plus a 1,000-person Amphitheater.
Groundbreaking for this project is underway after a lengthy delay. Heritage Distilling signed on in late October 2017 with a planned opening in 2018. Well this did not happen according to schedule but now it seems as if the development is moving along at where it is located at 4200 Capitol Blvd S in Tumwater.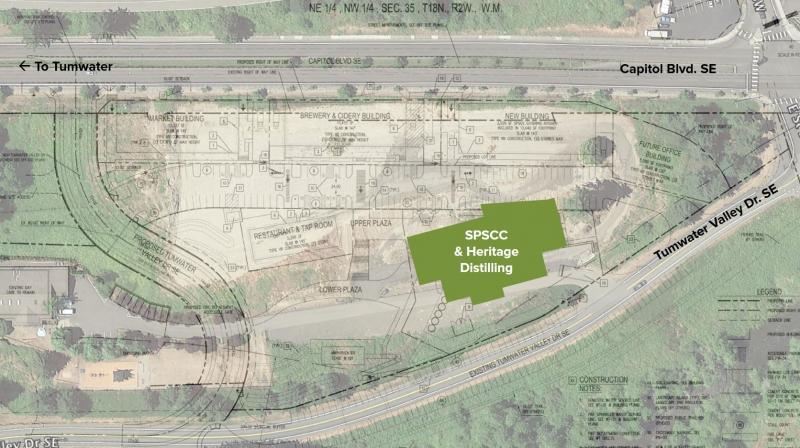 With views of the Deschutes River and Valley the property will have access to a major planned trail system along the Deschutes River from downtown Olympia that is also expected to lead to the other project in the area at the Old Brewhouse Tower that has plans for redevelopment.
Announced on Friday, Ninkasi Brewing will be one of the key tenants at the new Tumwater Craft District. The vision of the center is to bring a team of regional and industry experts to create a hub focused on craft brewing and distillation education, research, workforce development, and public information. Ninkasi's goal is to be open next year in July 2020.
When we received the news of this new project, we reached out to Ninkasi Brewing's Creative Project Manager, Kiley Gwynn. She was able to fill in a few more details than what the press release stated.
"Our role is as a partner in the Craft District and the Craft Brewing and Distilling Center of Excellence," said Kiley Gwynn. "The project is still in the early stages of development, but we hope to have a Ninkasi staffed tasting room open around July 2020."
"Our Washington tasting room experience will serve beloved Ninkasi year-round beers, special releases, and innovation beers that we will develop in conjunction with students in the SPSCC program," said Gwynn. "This more than an opportunity to open a satellite location in Tumwater. It is a space for us to build community with our Beer is Love and Pints for a Cause programs as well as collaborate with other partners in the district and around the state of Washington."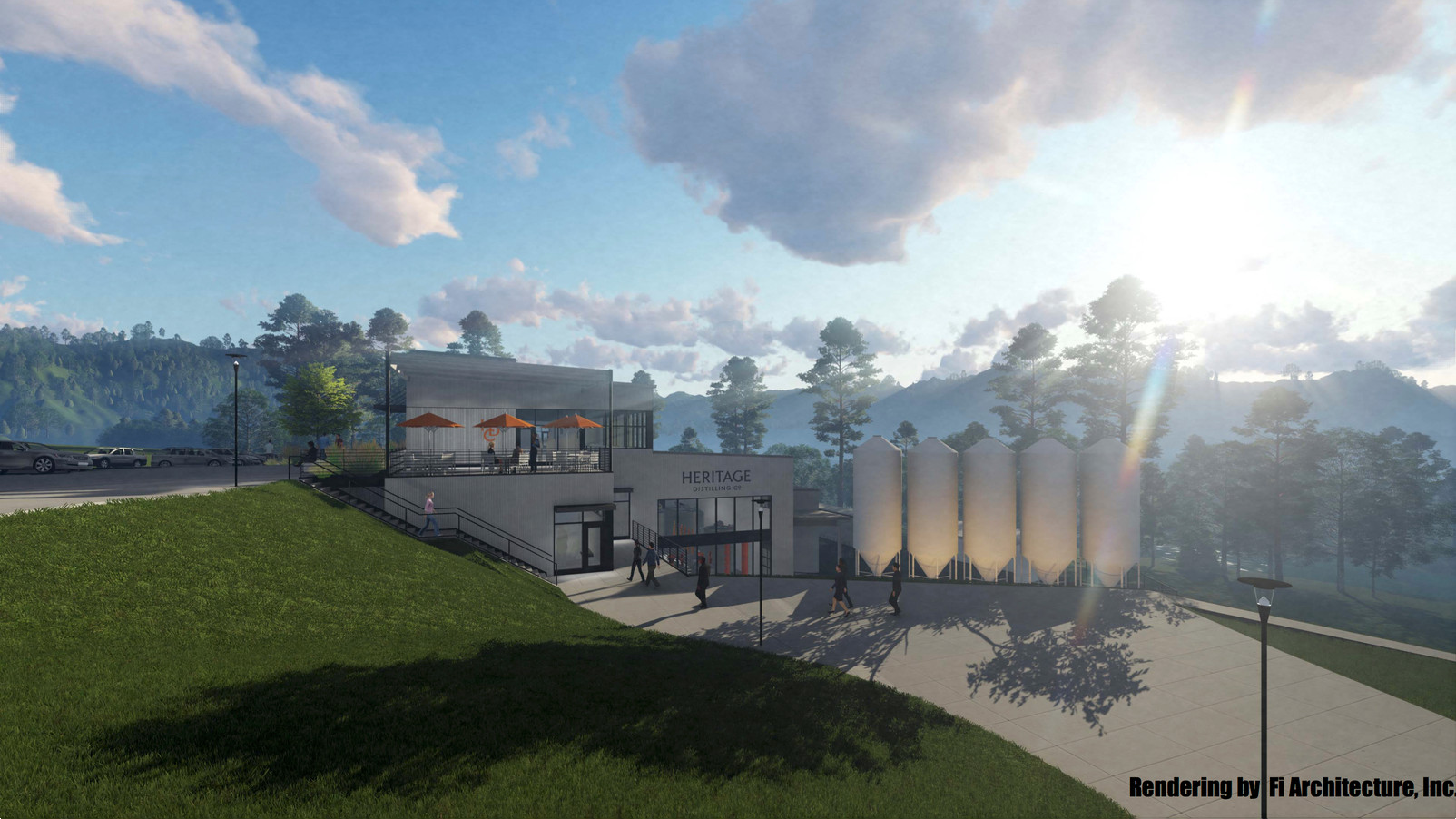 "We are thrilled to be part of such a collaborative project, that brings together the strengths of many small businesses, South Puget Sound Community College, and City of Tumwater to create an amazing experience," said Ninkasi Brewing Company CEO and co-founder Nikos Ridge in a statement. "Having a space to host Ninkasi fans in Washington, where Ninkasi has been distributed for a long time is very exciting for us, given the historic brewing legacy of the area."
Tumwater's natural beauty, pristine water, cultural history, and industrial legacy were all huge positives when evaluating the partnership. However, it was the opportunity to collaborate with South Puget Sound Community College on the educational programming that really excited the Ninkasi team.
"Education is something our team is genuinely passionate about," said Chief Customer Officer Sarah Johnson in a statement. "Providing students with hands-on learning opportunities in brewing techniques and technologies, as well as the business and hospitality sides of the industry is something the entire team is delighted to be a part of."
To help jumpstart Ninkasi's involvement in the Tumwater community, the brewer will participate in the annual Tumwater Artesan Brewfest on Saturday, August 17th.
In addition to this new Tumwater Craft District, the city of Tumwater is also looking to redevelop the original building that was once home to Olympia Brewing located north of this new development at 698 Simmons Ln SE in Tumwater. For the past few years the city of Tumwater, Washington has been attempting to redevelopment the original building of Olympia Brewing that dates back to 1896 where Olympia first brewed its beer. It sits just north of the brewery that was last occupied and can barely be seen while traveling on Interstate 5.
Through the years this building has fallen into disrepair and is unsafe for occupancy. On occasion there are tours of this building, a tour that we were part of about four years ago led by Olympia's former brewmaster Paul Knight. There has already been some work done on the beautiful Old Brewhouse Tower through some partial funding from the Heritage Capital Project Grant. That said, much more needs to get done before any new business will be able to occupy this space. But as of this time this project is somewhat stalled.