Oakshire Brewing Releases Sun Made Raspberry Berliner Weisse And Makes Staffing Changes
|
Though we're still in the midst of winter, Oakshire Brewing has released its new 2017 Sun Made release with Sun Made Raspberry Berliner Weisse. Plus today the brewery officially announced the hiring of Jamie Walker as its new Sales Director and Dan Russo as its lead brewer.
Now in the process of hitting distributions, Oakshire has released its second beer in its Sun Made line. Last year the Eugene based brewery launched Sun Made Cucumber Berliner Weisse to positive fanfare. For 2017 Oakshire is switching things up with adding in real raspberries in leau of real cucumbers. This new Sun Made Raspberry Berliner Weisse is sure to be the feel good beer hit of the summer.
Sun Made Raspberry Berliner Weisse begins its life as a kettle-sour beer, a style that can be challenging to produce. But this year the brewers chose to real raspberries to offset the tartness produced from the kettle-souring process. The beer pours a very vivid hazy light red color beaming from the real raspberries used in the brewing process. The raspberry flavors shine through in a pleasant way that enhances this perfect session-sour beer that sits at a manageable 4.0% ABV.
Changes at Oakshire
Over the past few weeks a few changes have taken place at Oakshire Brewing. As we mentioned last week (link here), Tyler West left his position as Head Brewer at Oakshire to take on a similar role at GoodLife Brewing in Bend, Oregon. Filling this vacancy is Dan Russo who will lead Oakshire's production team. Then today it was announced that Oakshire finally filled its vacancy of its Sales Director with Jamie Walker, formerly the Pacific Northwest Sales Director at Pabst Brewing Company.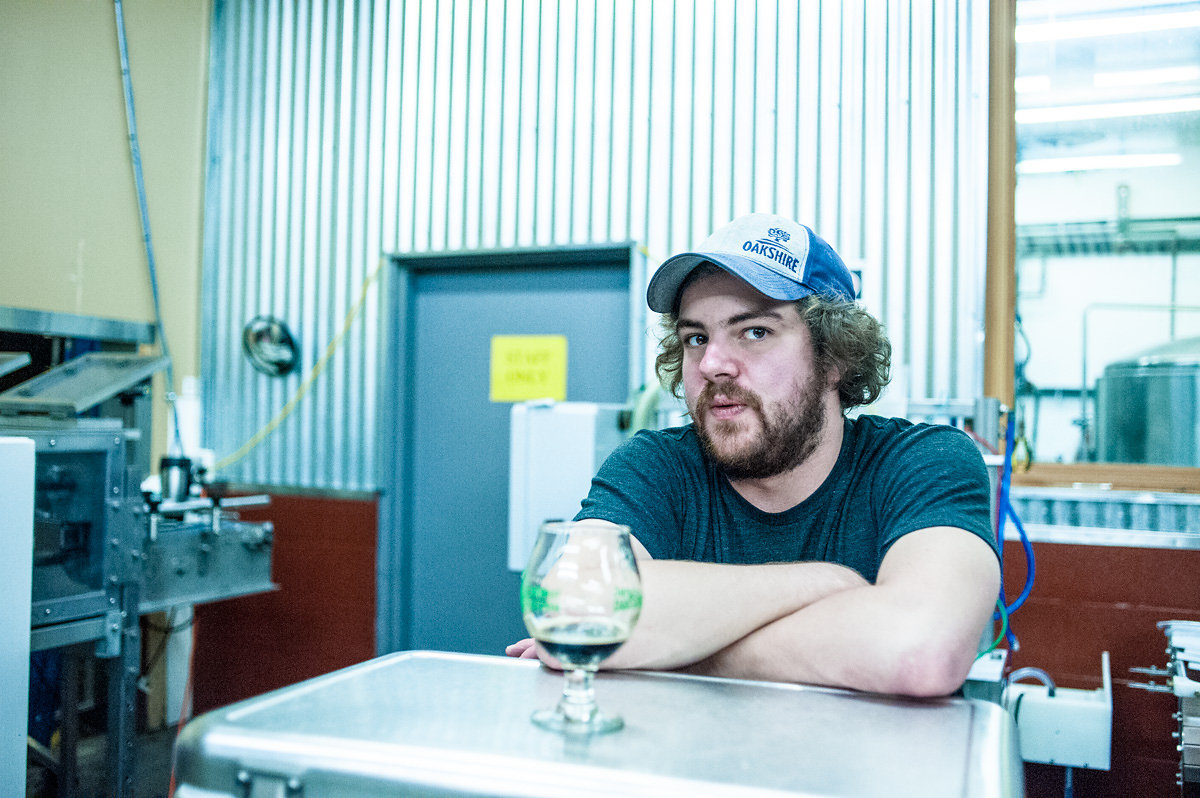 After West departed last month, Russo took over management responsibilities for Oakshire's collaborative production team of seven on January 30th. Russo began his career at Oakshire in 2013 as Manager of Oakshire's Public House in Eugene's Whiteaker neighborhood. From there he soon began to help out in the brewhouse and took this interest a step further.
Three years ago he applied for and then was awarded the Glen Hay Falconer Scholarship to the American Brewers Guild, where he completed the Intensive Brewing Sciences and Engineering Program. (read more about his scholarship win from our December 2013 interview with Russo here) During this schooling he joined the Oakshire production team in January 2014. A year later he was promoted to Lead Brewer. He now steps into the leadership position following the departure of Tyler West, whose last day was January 27th.
Then today was the first day for new Oakshire Sales Director, Jamie Walker. He brings his 20+ years of beverage industry sales and management experience to Oakshire. Jamie will manage the distribution of Oakshire's beers throughout the Pacific Northwest. Jamie's past nine years of experience representing the Pabst portfolio, including the iconic Pabst Blue Ribbon brand, is the ideal preparation for this role. He will support Oakshire's network of Wholesale Partners to deliver the freshest beer possible to retailers throughout the Pacific Northwest.