Select Oregon Breweries, Bars and Restaurants Begin Reopening on Friday, May 15th
|
After being instructed to close its doors for onsite consumption over two months ago, many of Oregon's breweries, bars, and restaurants can begin to reopen today, Friday, May 15. This new directive is part of Phase 1 of Oregon's three phase reopening guidance.
In the preceding days of Governor Kate Brown's announcement on Thursday, all but three counties – Multnomah, Washington, and Clackamas – applied for reopening as part of Phase 1 of this three Phase process to fully reopen businesses during this COVID-19 pandemic. In all, 31 of the 36 Oregon counties have been given the green light to enter Phase 1. The two counties that applied but did not receive approval to enter Phase 1 are Marion and Polk counties, due to not meeting the numbers for positive COVID-19 cases and hospitalizations. Additional info on COVID-19 updates from the Oregon Health Authority can be viewed here: https://govstatus.egov.com/OR-OHA-COVID-19
These five counties that are still in the current holding pattern make up 2.9 million people of Oregon's 4.2 million population. It is also were a majority of the state's breweries, bars and restaurants reside. Don't expect Multnomah county to reopen anytime soon. Multnomah county has its own webpage that one can follow to see where the county stands on reopening in Phase 1. This can be viewed here: https://multco.us/novel-coronavirus-covid-19/reopening-multnomah-county-amid-covid-19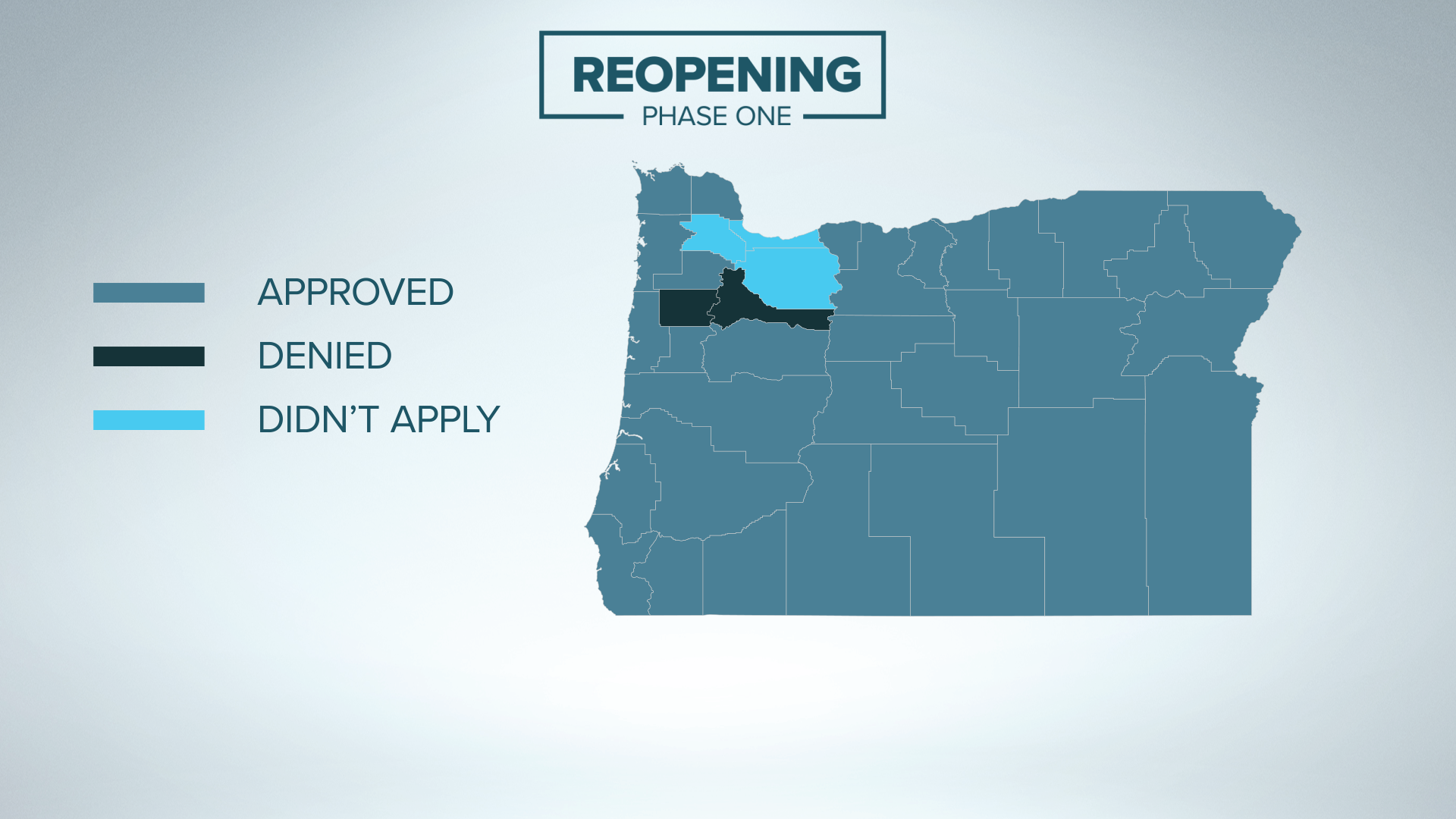 That said, breweries are now allowed to reopen in these 31 counties. Many will reopen for onsite consumption today as others will remain closed for the time being as they figure out a plan to safely reopen. It is also advised for people that want to frequent these businesses should also reside in these counties. The state does not want to see people traveling from afar to visit and potentially spread COVID-19.
Ones that will remain closed may do so for health concerns of its employees and its patrons. Another underlying factor is the wage issue. Those currently on unemployment are able to receive an additional $600 per week on top of their normal unemployment compensation. Many of these workers can receive more money by not currently working. This is a touchy subject and a difficult one for a laid off employee to make. There can be ramifications for refusing to return to your job, a job that could pose being exposed to COVID-19.
Kurt Huffman, owner of ChefStable that includes KEX Brewing, recently addressed this issue in his penned Wall Street Journal article, "Our Restaurants Can't Reopen Until August".
For a brewery, bar, or restaurant to reopen, it must follow a set of guidelines set forth from the state for onsite consumption.This includes requiring 6 feet of social distancing for its patrons, limit groups to 10 or fewer people, and end all service by 10:00pm. Workers are also required to wear face masks among a list of other sanitation requirements. If a business cannot offer these services, it may only operate as carry out/to go service. Here are the full details from the Oregon Health Authority…
As far as it goes for breweries reopening in the majority of counties that have been granted Phase 1 status, its best to check with a brewery via its website, social media or calling prior to venturing out. These openings are sure to fluctuate as each day passes. We have compiled a list of what many of our states breweries plans are for the initial days of Phase 1. Breweries with large outdoor areas such as Crux Fermentation Project and Wild Ride Brewing in Central Oregon will have better options for its guests.
One of Oregon's larger breweries when it comes to the amount of locations, McMenamins will begin a slow, strategic rollout of reopening its pubs in the Oregon counties allowed during Phase 1. Calling ahead for reservations is highly recommended. Please note that locations can only accept credit cards or gift cards and our Passport program is currently suspended (no stamping, no prizes at this time).
Today, May 15th, McMenamins will open the following locations for limited dine in service – East 19th Café (Eugene), Hotel Oregon Pub (McMinnville), Lighthouse Brewpub (Lincoln City), North Bank (Eugene), Old St. Francis Pub (Bend) and Roseburg Station (Roseburg). On Saturday, May 16th its Sand Trap (Gearhart) will open.
Out in Hood River many of its breweries are staying closed for onsite consumption for the time being during the early days of Phase 1. Double Mountain Brewery, pFriem Family Brewers and Ferment Brewing will continue its pre-Phase 1 options. This area is likely to see a surge in visitors and the breweries want to wait and see before expanding its services.
'We will not be opening our dining room for sit-down service at this time; however, we will be expanding our beer-to-go service, and we are evaluating re-starting our curbside pick-up food service after Memorial Day," wrote pFriem in an email sent to its email list yesterday.
However, Full Sail Brewing went to social media stating that it is hiring for its pub in downtown Hood River, though it did not state when it will reopen. If you're interested in these employment opportunities visit https://fullsailbrewing.com/employment/.
Further east in the Columbia River Gorge in The Dalles, Sedition Brewing is opening today for onsite service. No word on if Freebridge Brewing is following suit.
In Central Oregon many breweries such as Crux Fermentation Project, Silver Moon, Bend Brewing Co., Cascade Lakes Brewing, Wild Ride Brewing, Porter Brewing, Bridge 99 Brewing, Bevel Craft Brewing and Monkless Brewing will reopen for onsite consumption beginning today.
However, a handful will not full reopen, including Boneyard Pub that will continue with its carry out and delivery, as will Boss Rambler Beer Club and Three Creeks Brewing. 10 Barrel Brewing and its two pubs in Bend will wait out the weekend and open on Monday, May 18. Sunriver Brewing will reopen its three pubs, including the one in Eugene, on Wednesday, May 20. If you want to live the GoodLife, it'll open on Thursday, May 21 for onsite consumption. And just in time to kick off Memorial Day Weekend on Friday, May 22, Worthy Brewing will reopen.
Eugene breweries are opening up as others will remain closed for onsite consumption. Elk Horn Brewery, McMenamins, and Claim 52 Brewing are a few that will reopen today. However, Ninkasi Brewing and ColdFire Brewing will keep its taproom closed for the time being. South of Eugene, Alesong Brewing & Blending will continue to be closed for onsite consumption but has plans to reopen after Memorial Day on May 28.
Out on the Oregon Coast, Rogue Ales will open its Astoria Pub on Friday with full service but will keep its Bayfront Public House in Newport open for curbside pickup only. Also on the coast, Beach Crest Brewing in Gleneden Beach will reopen today. Newport Brewing will wait it out to reopen next week on May 19.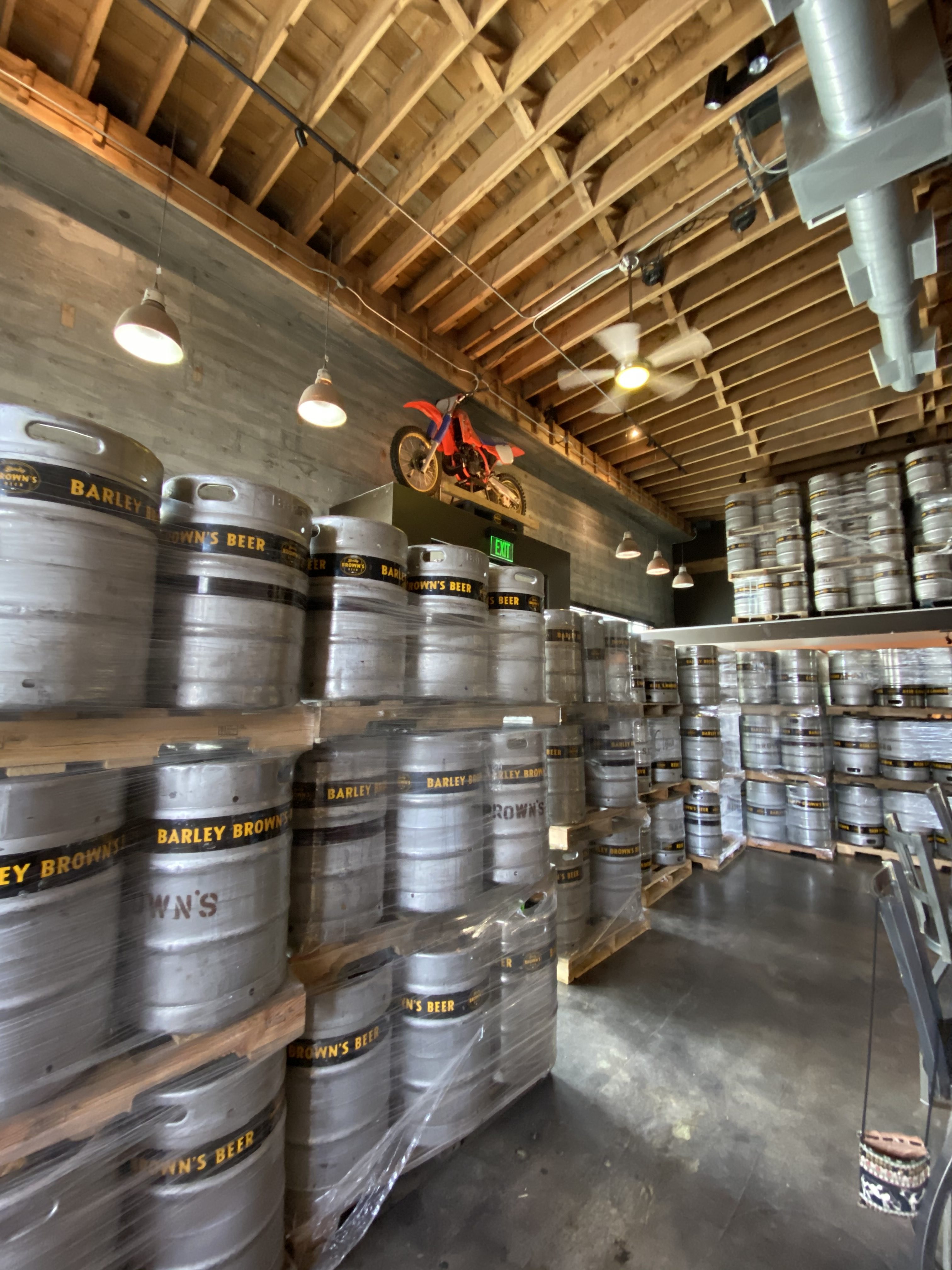 Out in Eastern Oregon many breweries will remain status quo and continue with its current plans of selling beer to go or just packaging beer for off premise sales. In Baker County, a county with only one confirmed case of COVID-19, Barley Brown's Beer will continue with its wait and see approach. Both its brewpub and brewery taproom will remain closed for a couple of reasons. One is that they draft focused brewery has an exorbitant number of empty kegs stacked throughout its brewery. However, Tyler Brown does hope to open the Taphouse in the coming weeks.
In Southern Oregon, Common Block Brewing, Walkabout Brewing, BricktownE Brewing and Opposition Brewing will reopen today in Medford. Over in Grants Pass, Wild River Brewing and Climate City Brewing in Grants Pass will reopen today. And after being closed, Standing Stone Brewing in Ashland is reopening only for take-out today.
Keep in mind, the coronavirus has not disappeared and is still within our population and will continue to be there, but these measures in Phase 1 will hopefully keep the virus at bay. In all, the state of Oregon has nearly 3,500 confirmed cases of COVID-19 and with it, 137 deaths. The U.S. death toll is currently over 86K and counting. Oregon's death toll is 0.16% of the deaths in the entire country. The State of Oregon has been fortunate on this front. So if you do venture out to a brewery, taproom or restaurant, please be safe and respectful of the staff and your fellow patrons.