Oregon Brewers Guild Officially Announced Its New Co-Executive Directors – Christina LaRue and Tony Roberts
|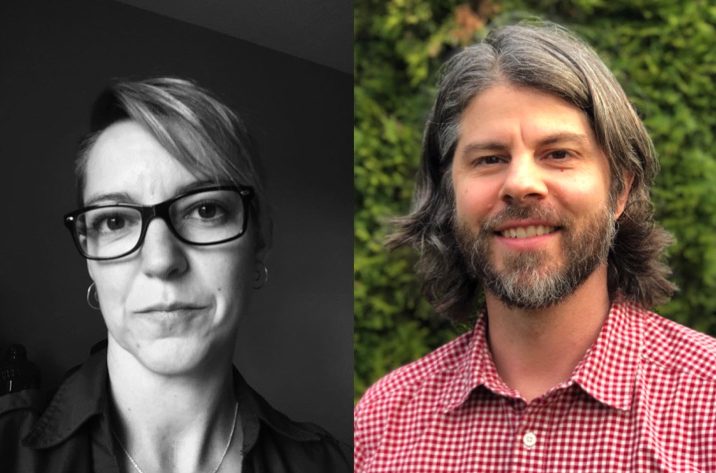 Earlier this week we learned that Oregon Brewers Guild (OBG) has hired the replacement(s) for former longtime Executive Director Brian Butenschoen when the OBG sent out the announcement for the upcoming 2019 Zwickelmania. Butenschoen abruptly departed as Executive Director this past fall. Since this time there has been no public face of the OBG, nor any Supporters of Native Oregon Beer (S.N.O.B.) weekly emails supporting the events that its 165 member breweries are involved in.
Now five days later after the Zwickelmania announcement the OBG officially announces Butenschoen's replacement are two new Co-Executive Directors – Christina LaRue and Tony Roberts. Today the OBG also announced the addition of Sonia Marie Leikam of Leikam Brewing to the OBG Board. The press release did not say who she replaced on the OBG Board but did state that Dan Engler of Occidental Brewing continues as OBG President.
The two new Co-Executive Directors are located in two different regions of the state. LaRue is based in Bend and will oversee membership, events and education. Roberts is based in Portland and will oversee operations and marketing.
The addition of Leikam to the OBG Board is interesting as her brewery is a very small player in the beer industry and is known for inconsistency in its beers. As of the end of November 2018, according to the Oregon Liquor Control Commission her brewery is the 224th largest brewer in the state and has produced under 35 barrels of beer that has been sold within the state during these 11 months.
Here is the press release sent to us from the OBG…
"As the state's craft beer industry grows and evolves, it's critical that the Oregon Brewers Guild does the same," said Guild President Dan Engler, owner of Occidental Brewing Co. "We're thrilled to have two leaders, with complementary skill sets, who can advocate for and promote Oregon brewers across the entire state."
LaRue is a familiar face in the Oregon craft beer scene. Over the past 12 years, she has worked at three different Bend breweries and served as the event coordinator for the Master Brewers Association of the Americas, Northwest District. LaRue most recently served as general manager at Crux Fermentation Project. Prior to that, she was business manager at Worthy Brewing, and also served as production assistant at Deschutes Brewery. LaRue has served as secretary of the Central Oregon Brewers Guild for four years. She is a sensory-trained beer judge, scoring events such as the Oregon Beer Awards, and the Great American Beer Festival in Denver.
"The craft beer industry is my passion, it's my community, where I feel at home," LaRue said. "I can't imagine a better opportunity to help support this industry than with the Oregon Brewers Guild."
Roberts has a background in nonprofit leadership and marketing. He comes to the Guild after working in marketing and communications for the Multnomah Athletic Foundation, a nonprofit that provides grants and scholarships to underserved youth in the Portland area. He also served as communications manager at the Multnomah Athletic Club. Roberts has extensive journalism experience, serving as executive editor for several Pamplin Media Group newspapers in suburban Portland, and writing about beer, sustainability and government affairs for newspapers in Pennsylvania and Oregon.
"It's an honor to work with a group as dynamic and exciting as the Oregon beer industry," Roberts said. "I look forward to promoting and supporting our craft brewers, and ensuring we have a Guild that supports all of our members, regardless of their size or location."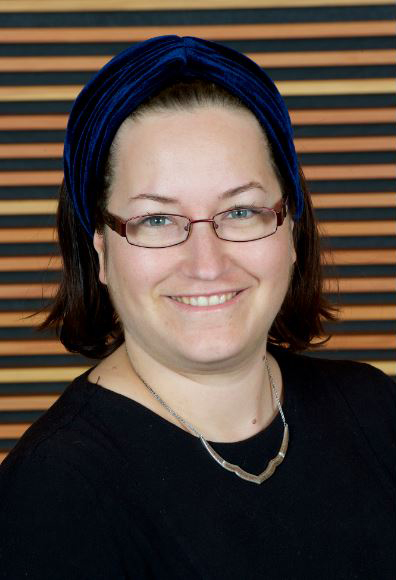 Leikam Joins Board
The Oregon Brewers Guild recently welcomed Sonia Marie Leikam to its Board of Directors. Leikam is a co-owner and brewer at Southeast Portland nanobrewery Leikam Brewing, and has served as Portland chapter leader for the Pink Boots Society for the past three years.
She brings an extensive background in nonprofit leadership and government affairs to the board, having spent 12 years in the nonprofit sector working on strategic planning, board leadership and donor relations. Leikam also has extensive lobbying experience, having lobbied in both Salem and Washington D.C., and is currently a Human Rights Commissioner for the City of Portland.
Leikam Brewing is a 5-barrel brewery that crafts Kosher-certified, small-batch beers.
"We set out on this brewing adventure putting a lot on the line, and I am indebted to the brewing community for their support," Sonia Marie says. "It's an honor to give back through service on the Oregon Brewers Guild board."
Sonia Marie was elected to the board in January along with incumbent members President Dan Engler (Occidental), Vice President Marcus Reed (Widmer), Ben Edmunds (Breakside), and Jamie Floyd (Ninkasi).
About the Oregon Brewers Guild
The Oregon Brewers Guild is Oregon's non-profit trade association for the state's independent breweries. The Guild includes 165 brewing companies, 133 associate members and more than 4,000 enthusiast members or S.N.O.B.s (Supporters of Native Oregon Beer). For more information, visit http://oregoncraftbeer.org.