Oregon Brewers Guild Supports National Day of Action to Support the Craft Beverage Modernization and Tax Reform Act
|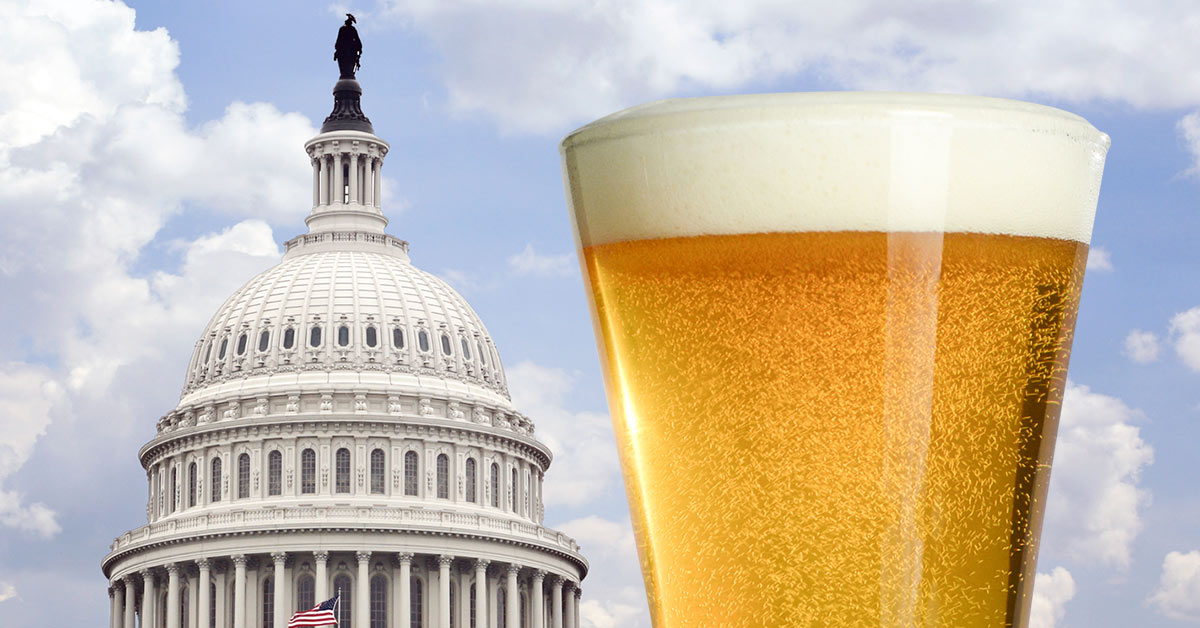 Late last week the Oregon Brewers Guild sent an email urging breweries and other individuals in the industry to join in on the National Day of Action to ask their members of Congress to pass the Craft Beverage Modernization and Tax Reform Act, S.362/H.R. 1175 (CBMTRA). This Day of Action will take place on Wednesday, September 9th.
The current Federal Excise Tax (FET) rates for small and independent breweries will expire on December 31, 2020, if no action is taken. It is said that if the current FET expires, the rate could increase as much as 100%. On top of this, the breweries in Oregon will likely face a state tax increase as well for the 2021-23 biennium that is being led by the Oregon Health Authority.
"Oregon craft brewers, distillers, winemakers, and cider makers have been among the hardest hit during this pandemic," said Christina LaRue, Executive Director of the Oregon Brewers Guild, in a statement. "We have already started to see closures, temporary and permanent. A tax increase of this magnitude, even in normal circumstances would be devastating, but to do so during a pandemic would certainly force many more to close. Congress needs to give these businesses a fighting chance by passing the Craft Beverage Modernization and Tax Reform Act as soon as possible. We want our breweries to have the opportunity to recover from the major economic impacts they have experienced with COVID-19 and be able to continue to support other vital industries in their communities."
The Craft Beverage Modernization and Tax Reform Act was implemented in 2017 for a two year period. On December 20, 2019, President Trump signed into law the Further Consolidated Appropriations Act. This act included a one-year extension of the CBMTRA that currently expires on December 31, 2020. The reduction of these FET has enabled small and independent brewers across our state and the country to reinvest in their businesses, hire new employees, and grow their breweries. Without action from Congress, America's more than 8,300 breweries along with beer importers will face a nearly $154 million annual excise tax increase beginning in January 2021.
The CBMTRA was introduced by Senator Ron Wyden (D-Ore.) along with Senator Roy Blunt (R-Mo.) and Representatives Ron Kind (D-Wis.) and Mike Kelly (R-Pa.), the Craft Beverage Modernization and Tax Reform Act is uniquely bipartisan legislation with support from more than half of the U.S. Congress—the bill currently has 346 cosponsors in the House and 74 in the Senate. The legislation will make permanent reforms enacted in 2017 that create a fair and equitable tax structure for brewers, winemakers, distillers, cider makers, and importers of all beverage alcohol.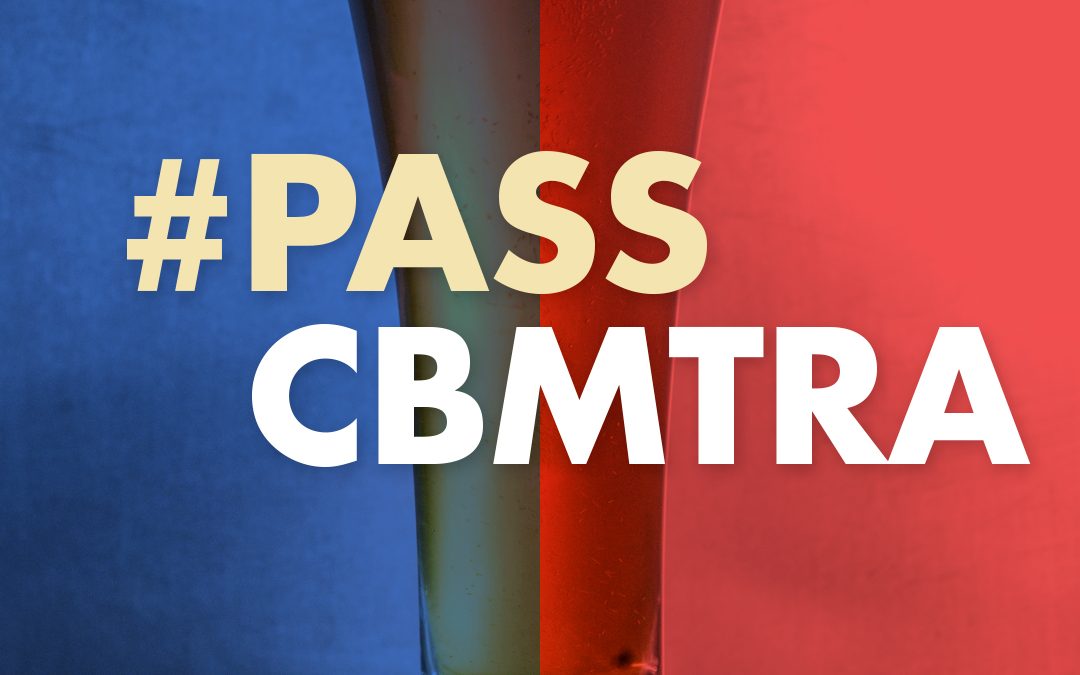 "We need everyone's help, from our brewers to allied trade partners, supply chain partners to Oregon craft beer-loving customers, to convince Congress this legislation is critical to the survival of our brewing industry and needs to be made permanent. It takes just a few minutes to help make a difference," added LaRue, in a statement.
One thing that this current campaign does not touch upon is the battle here within the state of Oregon that craft brewers are likely to face here with a proposed state tax increase. According to the Portland Business Journal, the Oregon Health Authority is proposing an increase on the tax on beer, wine and cider. This would be the first tax increase in about 40 years. The article mentions that the proposal could generate $293 million in new revenue for the health agency during the 2021-23 biennium, up from the current level of $40 million. This increse would translate to an additional tax of 7 cents per 12-ounce serving of beer or cider and about 23 cents on a five-ounce serving of wine. The current state tax rates are 0.8 cents for 12 ounces of beer or cider and 2.5 cents for five ounces of wine.
Day of Action participants are encouraged to call, tweet, and email their members of Congress to pass this bipartisan legislation. If you need assistance in reaching out, please contact the Oregon Brewers Guild.