Paulaner Adds New Eco-Friendly Packaging to its Beer Lineup
|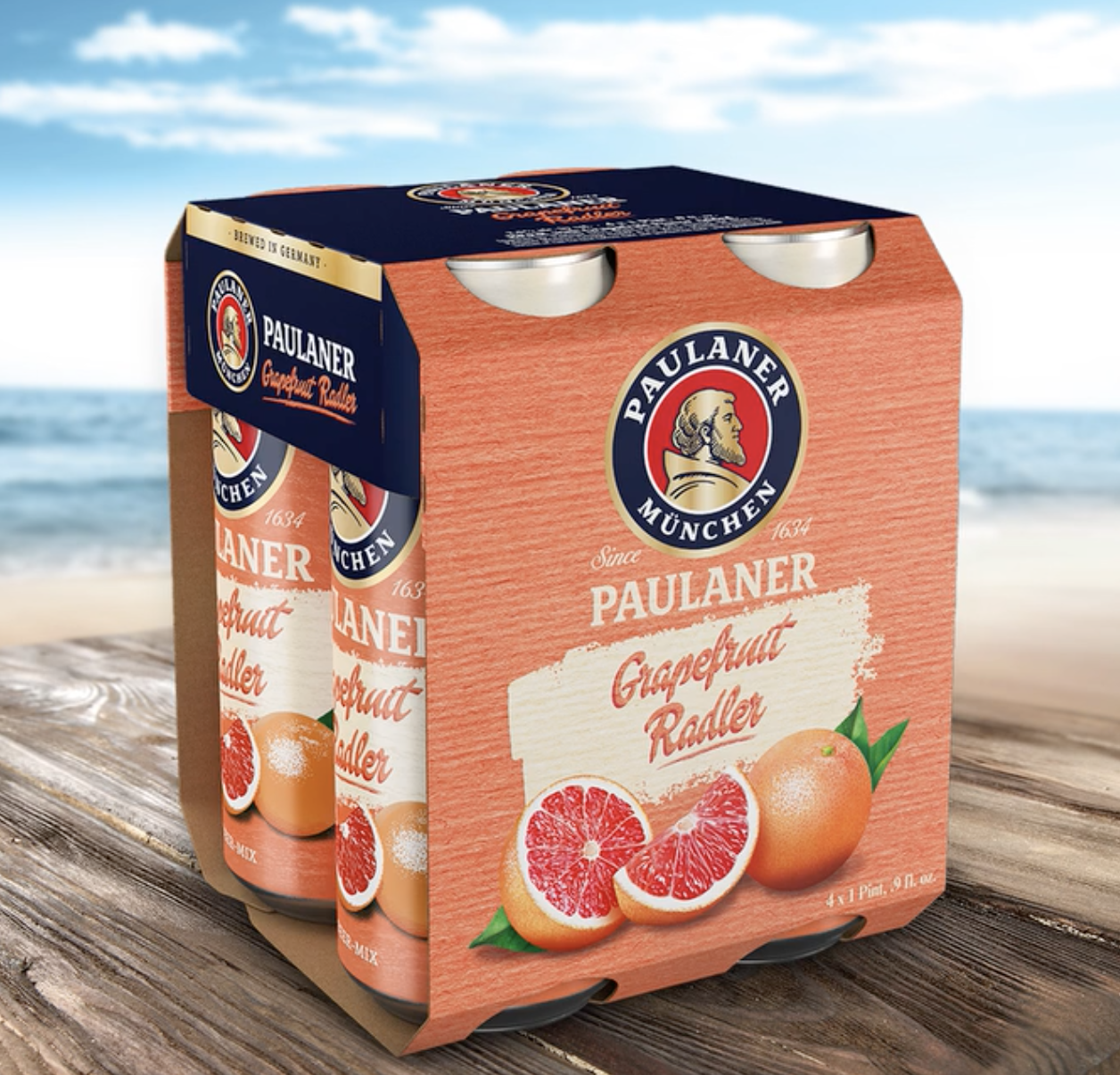 Committing to sustainability is an endeavor that breweries from across the globe have embraced throughout history. Paulaner Brauerei, the legendary Munich brewery that dates back to 1634 has been doing this for years in its homeland of Bavaria. Now the brewery, along with its U.S. based importer Paulaner USA is shifting to sustainable packaging materials.
Now when importing its beers into the US, Paulaner 4-pack cans will move from plastic wraps to Eco-friendly cardboard packaging. This new, updated packaging will feature the similar artwork that is scene on each can. This change is part of the company's greater commitment towards sustainability, which plans to phase out all plastic packaging within the year.
"Traditional beer packaging has contributed to needless excess waste, damaging our environment, and devastating our oceans," says Steve Hauser, CEO and president of Paulaner USA. "As a company dedicated to using only quality ingredients in our brewing process, it was important for us to extend this impeccable standard in every facet of the company, and that includes everything, including our packaging."
The transition to cleaner, sustainable packaging goes hand in hand with Paulaner USA's commitment to the reduction in single-use plastic. Hauser adds, "By reducing plastic wraps and replacing it with eco-friendly cardboard, we are contributing to the betterment of the environment and will continue to learn and explore new ways in which we can help, not hinder, our eco-system."
In addition to being more sustainable, the new can packaging will also feature bold new images and graphics on moisture resistant cardboard stock. Consumers will begin to see the new packaging designs for Paulaner Hefe-Weizen, Paulaner Münchner Lager, Paulaner Oktoberfest Bier, Paulaner Pils, and Paulaner Grapefruit Radler. This will also hold true for the brewery's Hacker-Pschorr lineup of Hacker-Pschorr Weissbier and Hacker-Pschorr Munich Gold.
It's been too many years, six to be exact, since we have visited Munich to drink Paulaner in their hometown. It is there where Paulaner brews its beer in accordance to the Reinheitsgebot, Germany's beer purity law of using water, barley hops and yeast.
We recently re-visited the lineup of Paulaner beers from Bavaria and we encourage you to do so too. For German brewed beer, its 4-packs of 500mL cans are priced right at around $8.00 a 4-pack.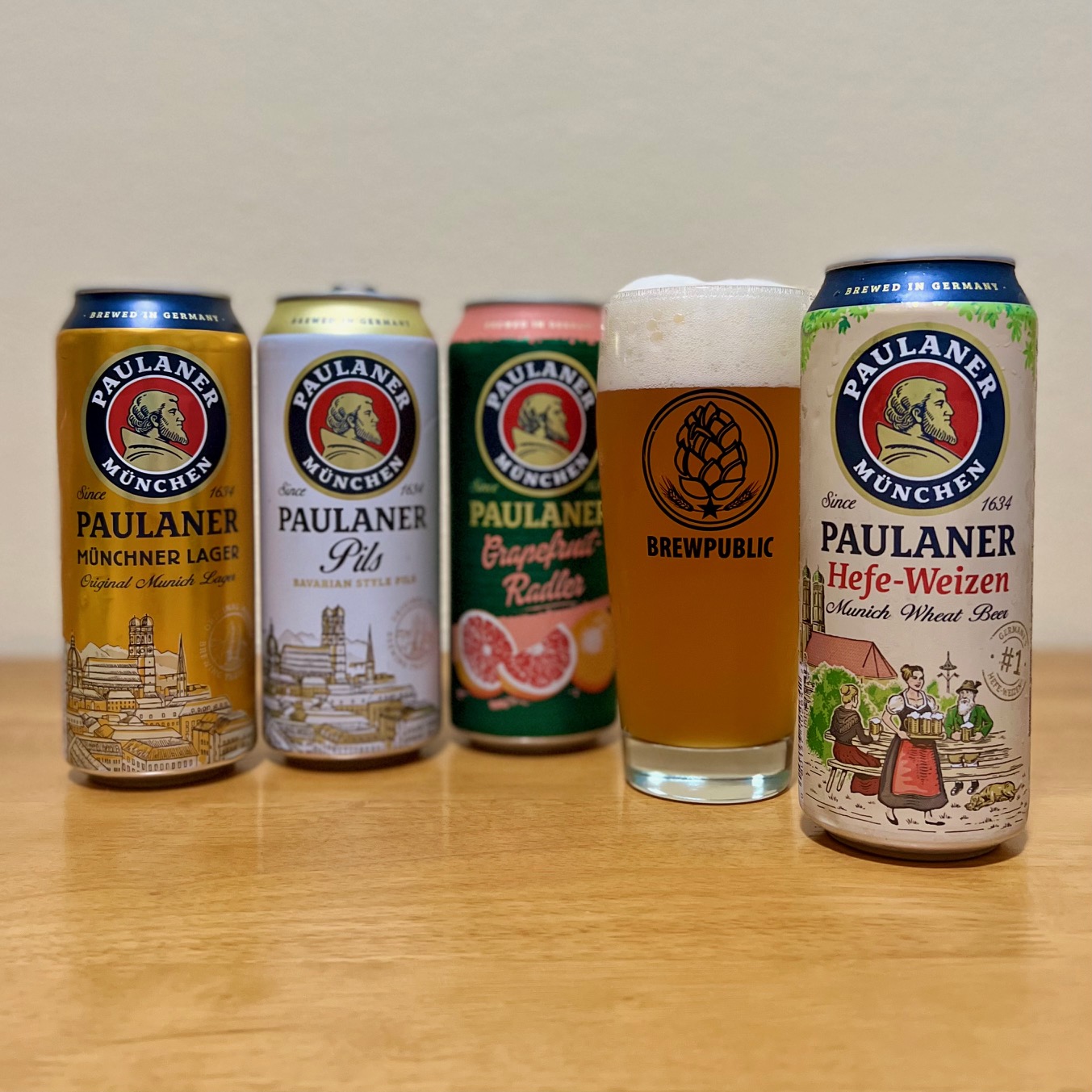 Here's a rundown of Paulaner's offerings – Münchner Lager, Pils, Grapefruit Radler, and Hefe-Weizen.
Paulaner Münchner Lager
This beer is credited for being one of the most popular Munich lagers. Moreover, our brewmasters were among the first to bring Munich lager beer to the Bavarian taps. The recipe for success remains: A perfect balance of malty character and the light bitterness of hops.
Paulaner Grapefruit Radler
Naturally cloudy grapefruit flavoring meets our tasty Münchner Lager. Whether in the beer garden, hiking or on the go in the city – this tangy, thirst quencher is the perfect accompaniment: fruity-tart, 100% natural and not too sweet.
Paulaner Pils 
The brilliant, bright yellow beer is crowned by a pure white, thick foamy head. The hoppy, crisp, clean taste delivers on the consumer's expectation; this is a beer that expresses the master brewer's years of experience in a traditional recipe. The Paulaner Pils is brewed strictly in the Pilsener style – with the best Hallertau hops providing its typical bitter aroma. Paulaner beer lovers like to tell each other the anecdote while toasting, according to which the pilsner originally came from Bohemia, but was created by a brewer from Southern Germany. And the Paulaner Pils does justice to that.
Paulaner Hefe-Weizen
It's the #1 wheat beer in Germany and one of the world's favorites. In fact, beer experts call it a masterpiece. In developing this beer, the Paulaner brewmasters have perfected a unique technique with "yeast suspension," resulting in a uniform, slightly cloudy appearance, consistent quality, and perfect taste.
For more information on the Paulaner Brewery please visit Paulaner.com and follow the brewery on Facebook and Instagram.