pFriem Family Brewers 2020 Expansion in Cascade Locks and Hood River
|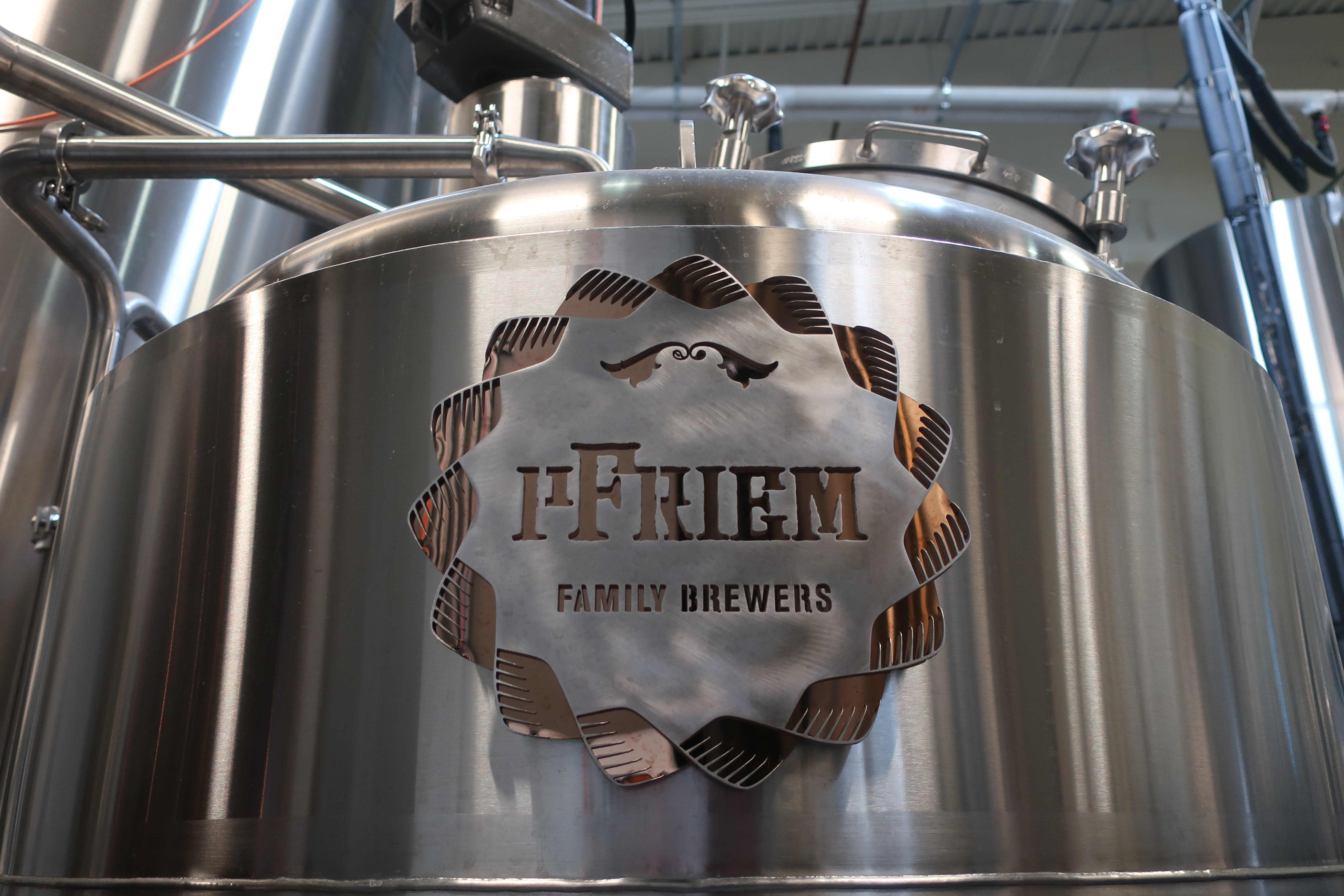 As the Hood River based brewer enters its eighth year, pFriem Family Brewers has many things in store in the year 2020. The coming year will see the opening of its new barrel aging facility in Cascade Locks, a major expansion at its current brewery in Hood River and a new beer club, pFriemsters Union Local 541, for its loyal fans.
Josh Pfriem, Rudy Kellner, and Ken Whiteman opened the doors to pFriem Family Brewers in August 2012. The three met at a party for their children. As the conversation led to beer, that happened to be Josh's occupation, the three decided to partner together to open their very own brewery. Josh handled the brewing part bringing his experience from Utah Brewers Cooperative, Chuckanut Brewery and Full Sail Brewing in the fold. Both Rudy and Ken brought their business perspective to the new brewery, one aspect that is often overlooked at many fledgling craft breweries.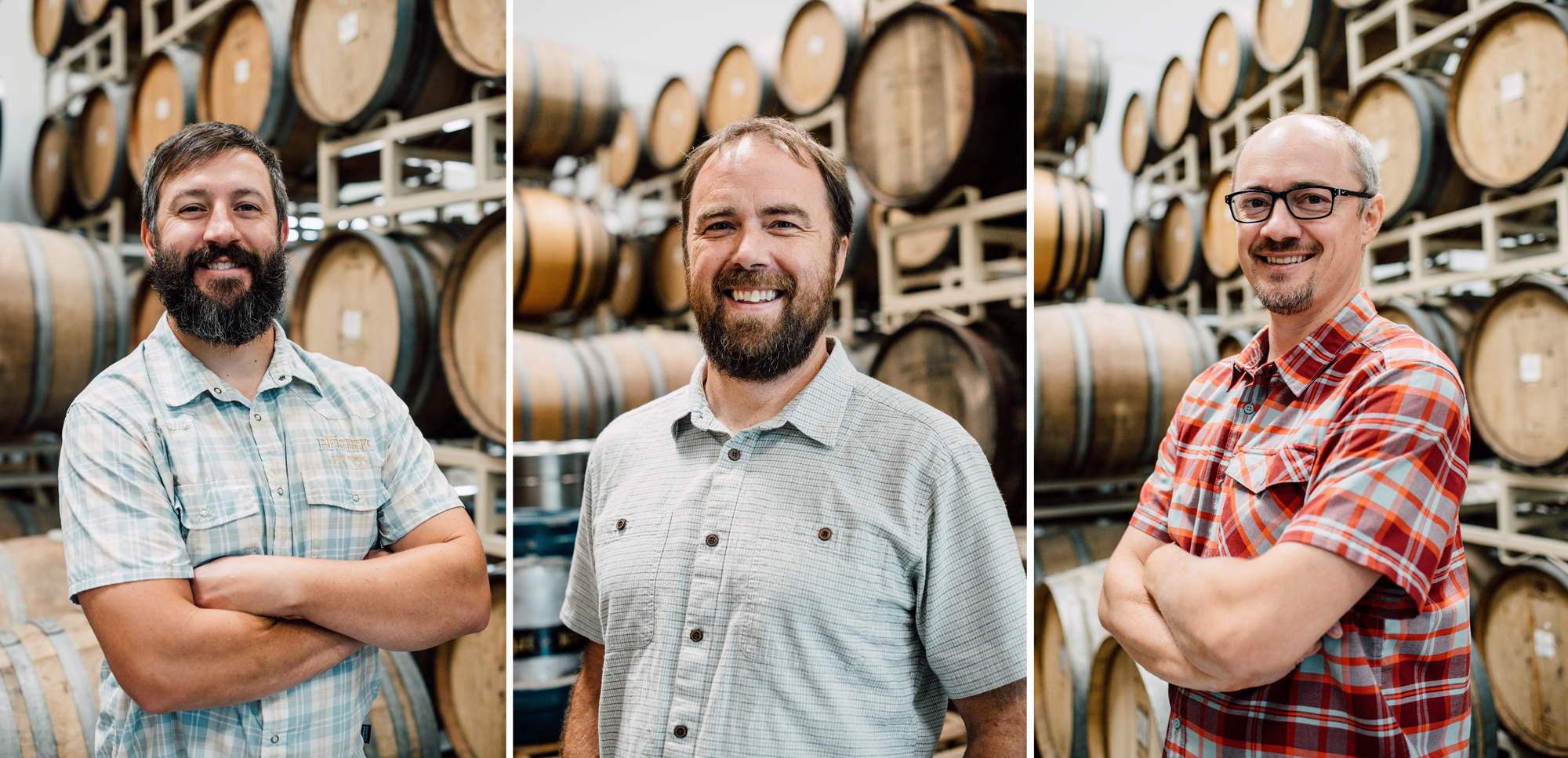 One thing that Josh has done since the brewery's inception has to surround himself with a competent staff. His brew team is led by Head Brewer Gavin Lord and Brewery Production Manager Bryan Cardwell. Each would be successful on their own, but as a collective, the beer they produce is some of the finest available in the marketplace. And it's this goal of being the best that drives the business and the decisions that the brewery initiates.
The past year was a big one for pFriem. The brewery grew its capacity by 50% to produce 27,000 barrels in 2019. Its introduction of 12oz cans helped fuel this growth as this packaged format now comprises about one third of the brewery's sales. pFriem sells slightly more of its IPA than Pilsner in cans but its Pilsner is its overall largest selling beer. Though this package of cans is popular, 50% of pFriem's sales come from draft.
In 2020, pFriem forecasts that its production will grow over 8,000 barrels to reach 34,000 barrels. Included in this amount of barrels will be over 130 different beers that will be brewed by pFriem during the 12 months. This is a large production increase and pFriem feels that it will be able to accomplish this growth within its existing Pacific Northwest distribution footprint. It was mentioned that in 2019 pFriem had to allocate select beers to its accounts to keep the marketplace fed with its beer.
When pFriem announced its expansion in January 2019 to the Hood River News, the brewery wanted to find a space that it would be able to grow into. "Cascade Locks allows us to bring fresher beer to market," stated Rudy during Saturday's media event and tour of the new facility.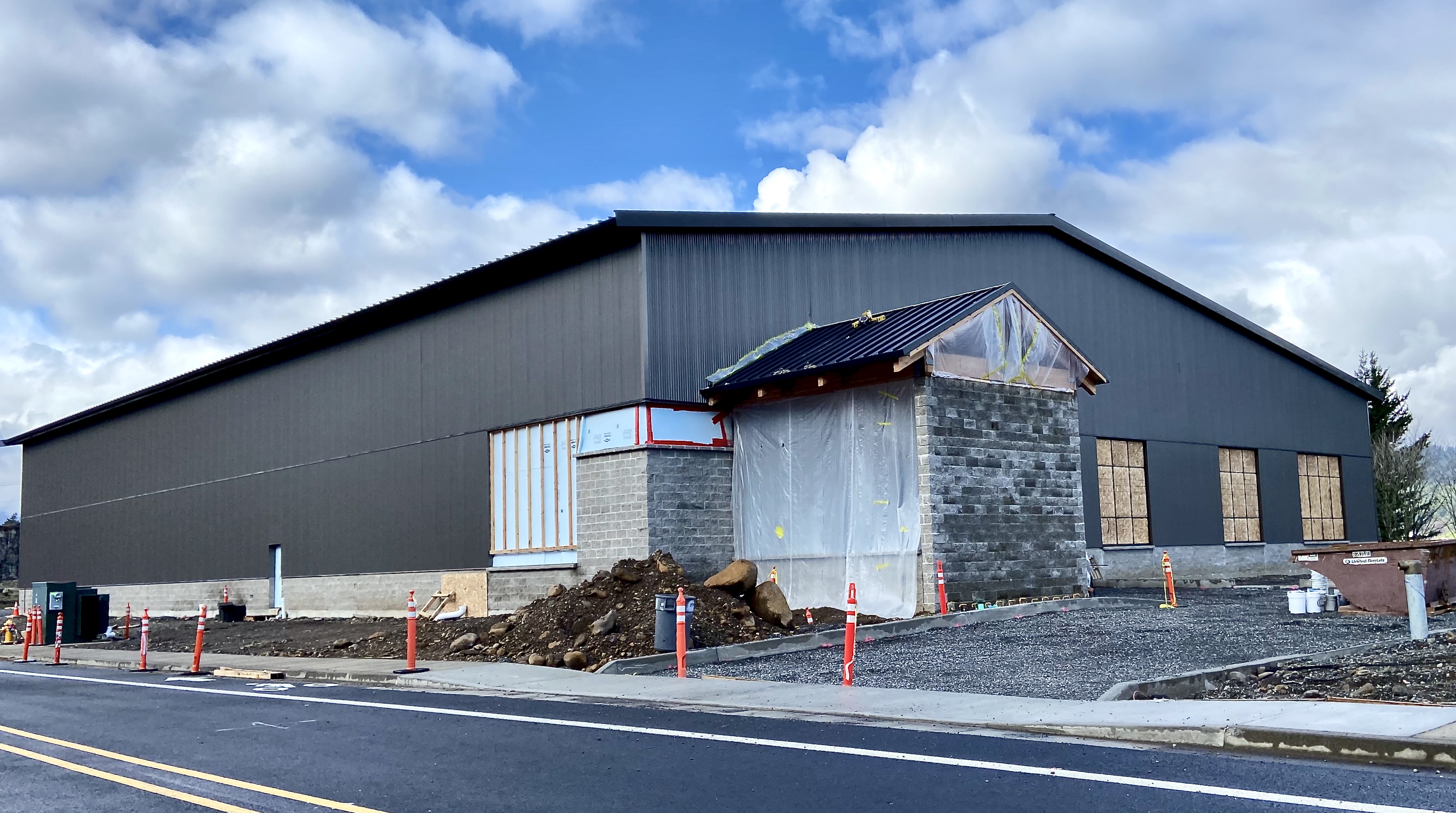 Currently the brewery has two offsite storage spaces. Upon finding its new second location in nearby Cascade Locks, pFriem wanted a space that it could grow into and that was large enough to be home to its barrel aging program and to also offer much needed cold storage and general storage for cans, bottles and other brewing supplies. It also wanted to move out of these two leased storage spaces. This new space will also be its distribution point where all finished beer will be stored. One thing that this space will not be is one that's open to the public. You'll still need to travel to Hood River's waterfront to take in the full pFriem experience.
When it comes to brewing the forthcoming Cascade Locks location will work jointly with its existing Hood River facility. Its Hood River facility will continue to brew all of the beer and is also going through its own expansion as well. During the month of April, pFriem is set to receive its new 50hL brewhouse that is being manufactured in Germany by GEA. That's about a 43-barrel equivalent brewhouse. This 5-vessel system with a wet mill will make the brewing at pFriem much more efficient and consistent. It'll be a similar brewhouse to the one that Firestone Walker Brewing uses in Paso Robles, California. Once in place, this new brewhouse will allow for long term expansion of the brewery to 80,000 to 100,000 barrels of production annually.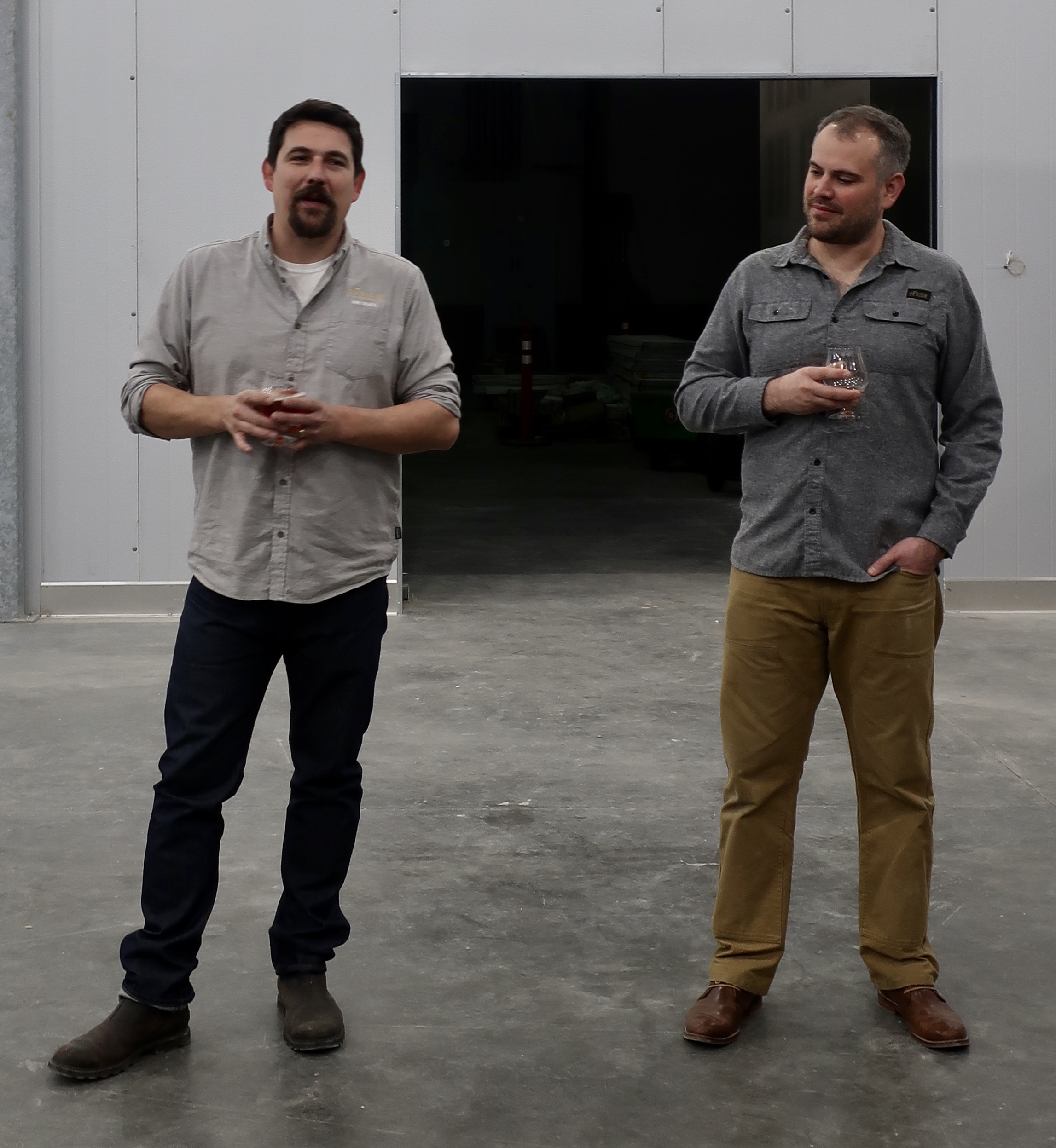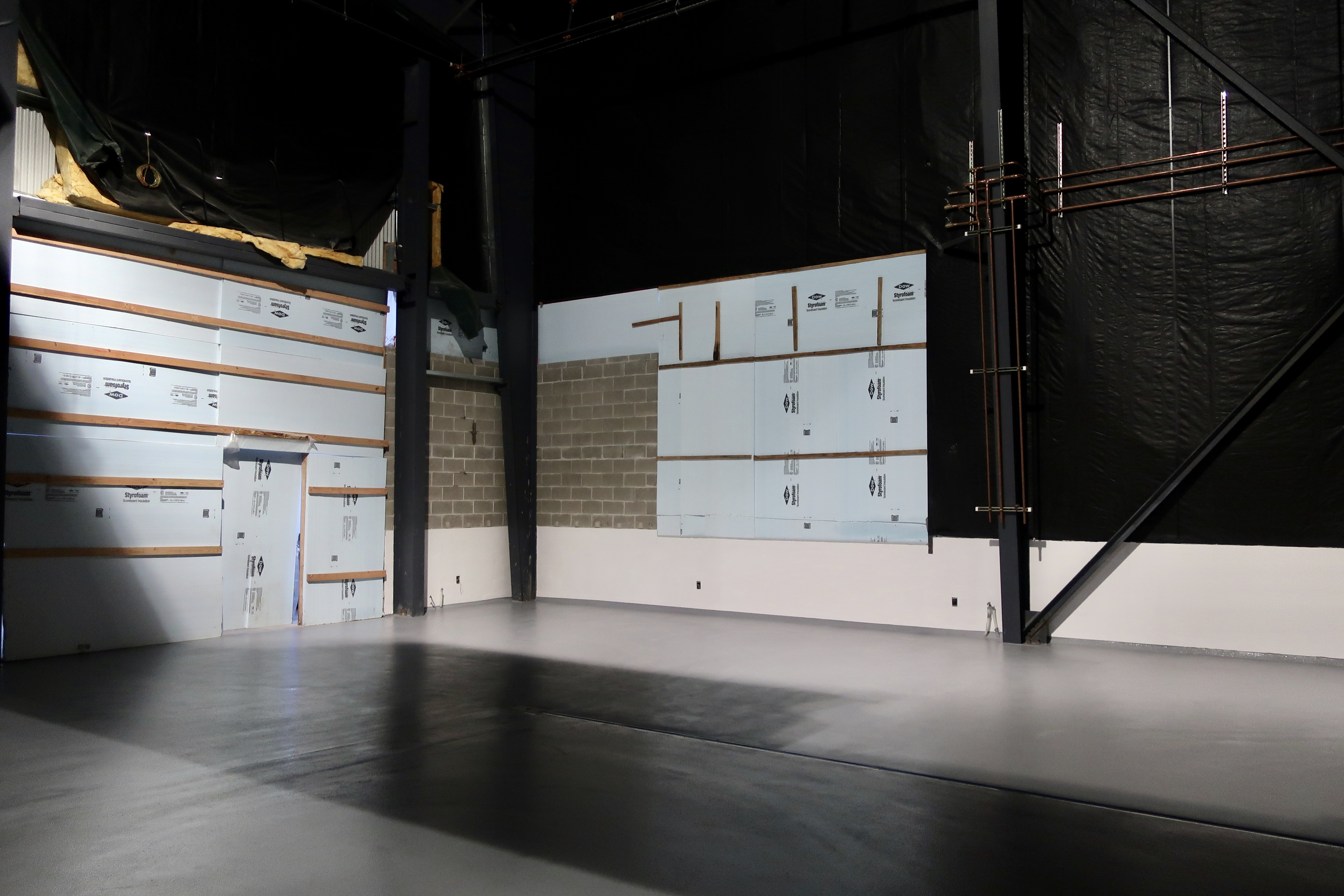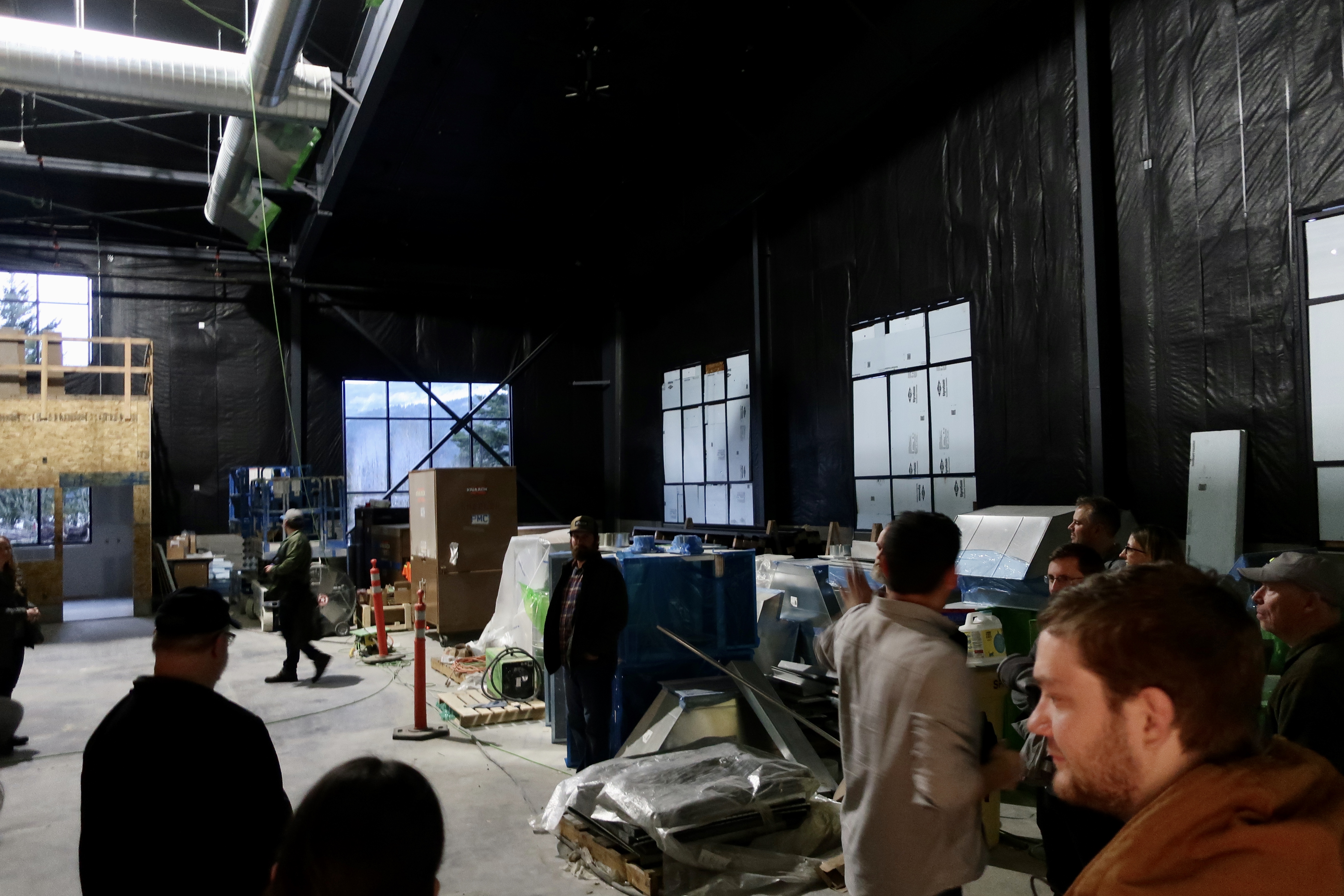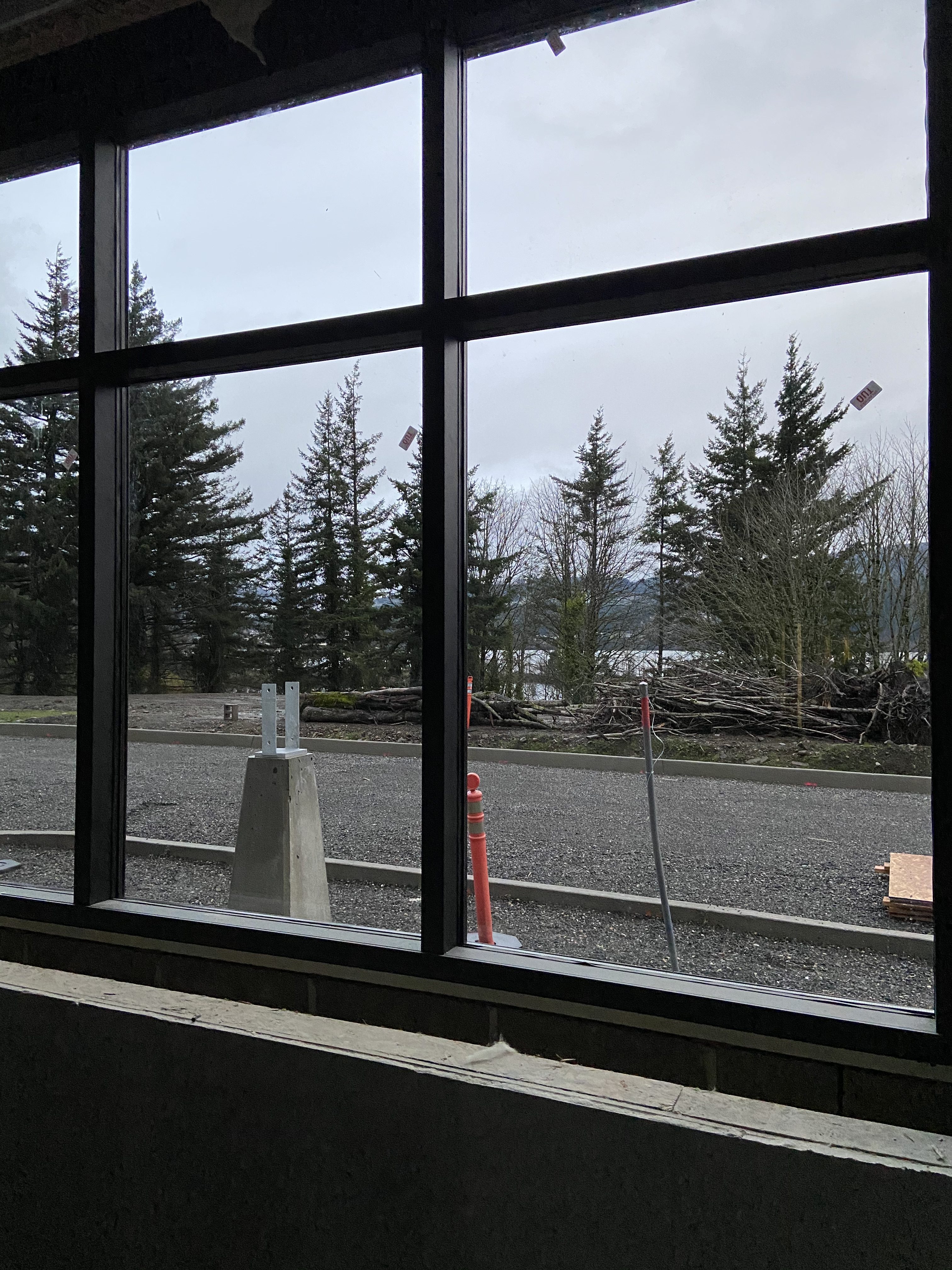 Out in Cascade Locks, construction is still months away from being complete, but the shell of the 22,000 sq. ft building is finished and the interior is coming along quite nicely. pFriem worked with Mildren Design Group to build this space and once finished it will allow pFriem to expand its production and breadth of product offerings in this temperature controlled facility.
On a tour of the new facility in Cascade Locks on Saturday that was led by Gavin, we learned a bit more of what pFriem will be doing at this location. Inside this new building, pFriem will use this newly built space for barrel aging, bottle conditioning, a coolship room, office space, and an expanded lab. The space will also be used for much needed storage of raw materials, cans and bottles. This new facility will also be home to a new, larger 5,000 sq. ft cold storage room. This will be key to keeping its beer as fresh as possible prior to it hitting the marketplace.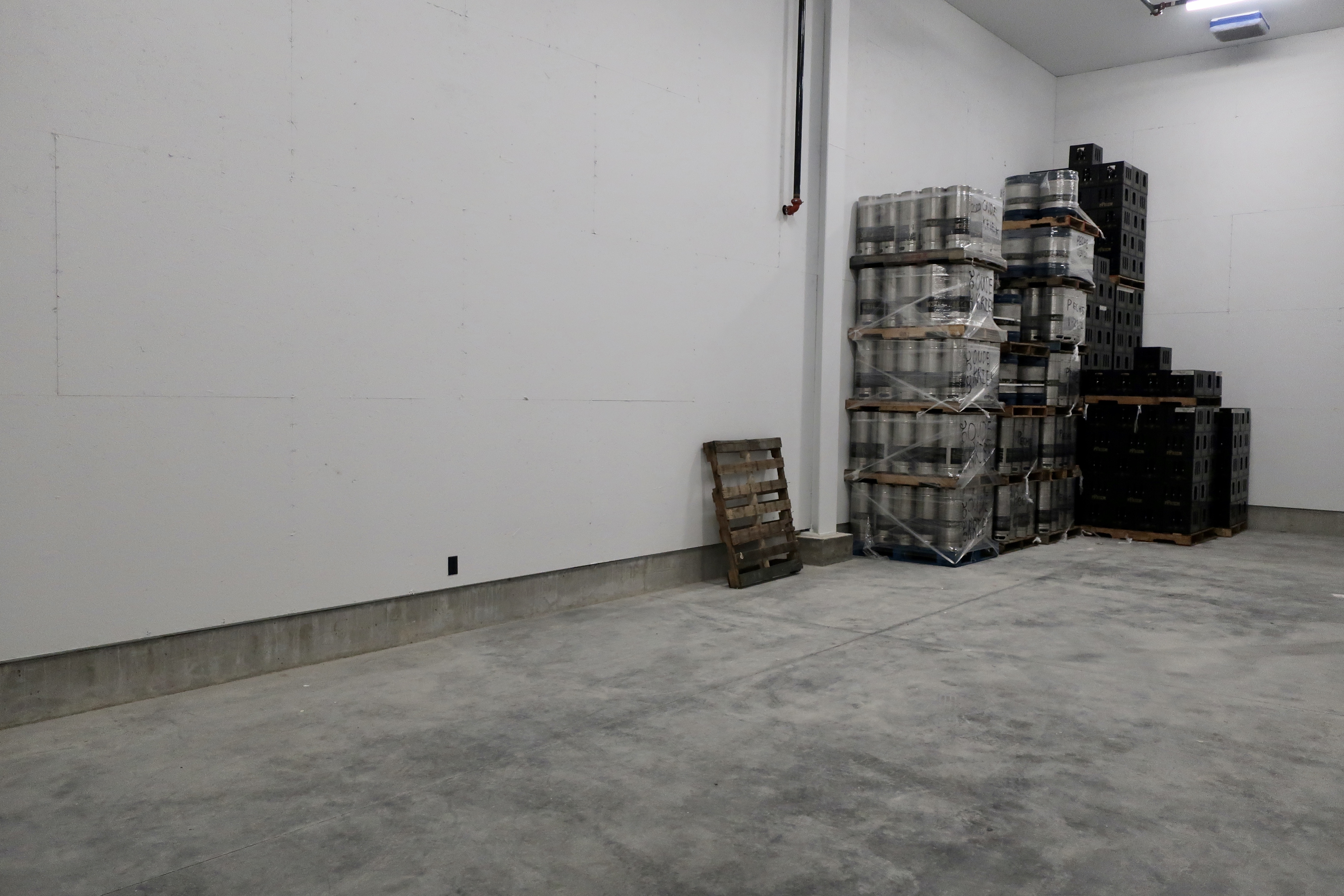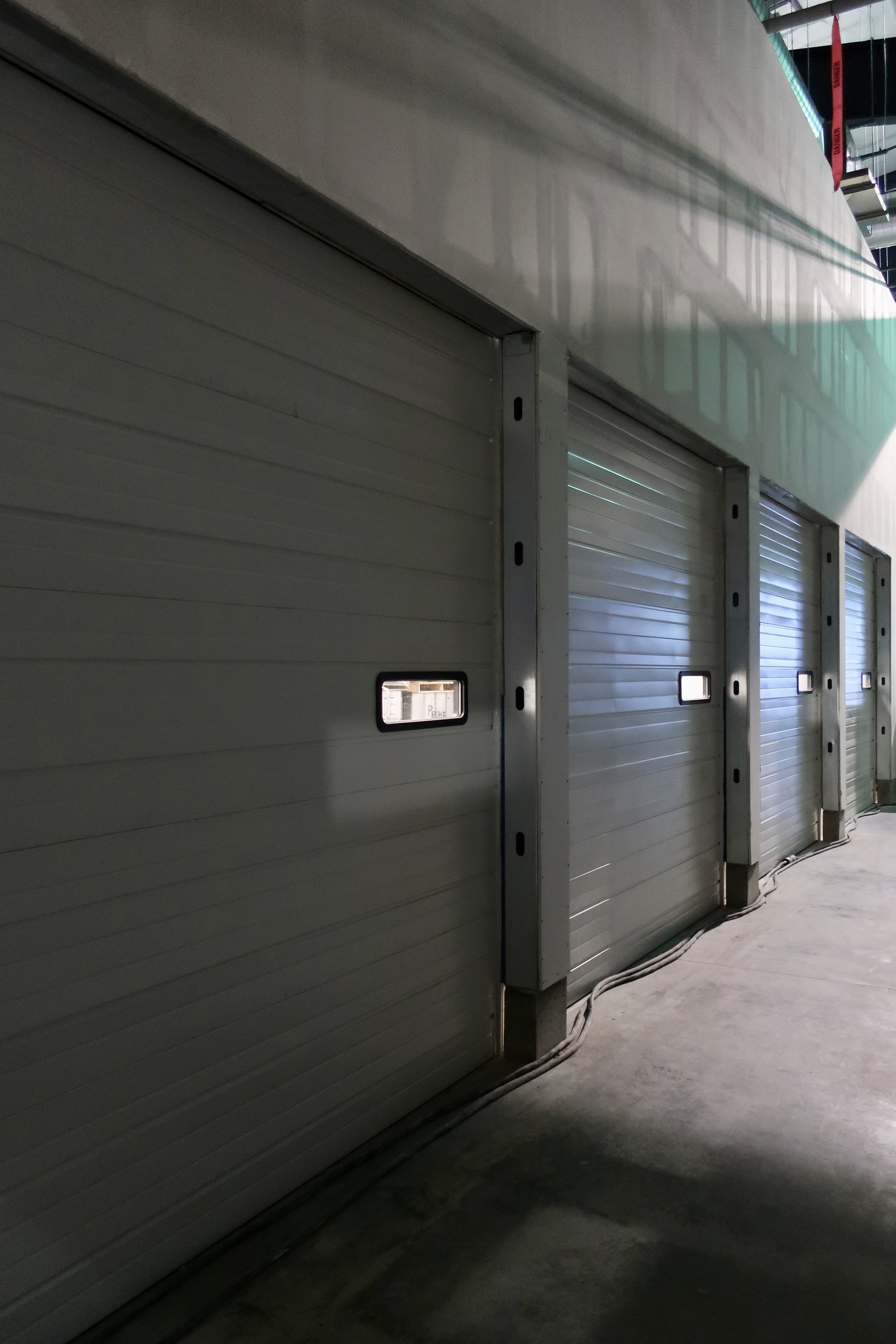 Since pFriem bottle conditions many of its barrel-aged beers, in doing so many of these beers need a room that stays at a specific temperature. To make this process a bit easier and offer more space than what the brewery currently has available in Hood River, pFriem will increase its warm room space from 300 sq. ft to 900 sq. ft. This will triple the size along with offering a setup that is now much easier for the brewers to access. The room was designed to be much wider and less deep than its existing one with multiple doors for easy access to the beer. The room will be temperature controlled consistently at 79 degrees, a temperature that they feel is best for the beer to bottle condition at.
Across the walkway from this warm room sits the brewery's new cold room where. This is where pFriem will age its beer that's resting in distiller barrels. Overlooking this space that is set at a consistent 55 degrees will be the brewery's new office space.
When it comes to the new coolship that pFriem began tinkering with a little over one year ago, it's an ongoing project that will continue to evolve. pFriem was able to garner two batches of beers from last year's inaugural run of this vessel. The coolship will produce the equivalent of about 70 barrels worth of beer. Gavin will most likely begin blending these initial coolship beers this summer. The brewery has also been experimenting with its coolship in Cascade Locks to see what they may expect from this environment just down the Columbia River.
Also coming down the pipeline in 2020 is a new patnership between pFriem and Yakima Chief Hops (YCH). The world class hop supplier is located only 2 hours away from Hood River and will allow pFriem to brew with new experimental hop varieties. Josh stated that pFriem has a direct relationship with YCH, as this hop supplier is one of the brewery's key partners and this relationship will allow the brewery first shot at new hop varieties. The brewhouse expansion in Hood River will now free up its existing 15-barrel brewhouse to brew these experimental beers in conjunction with YCH.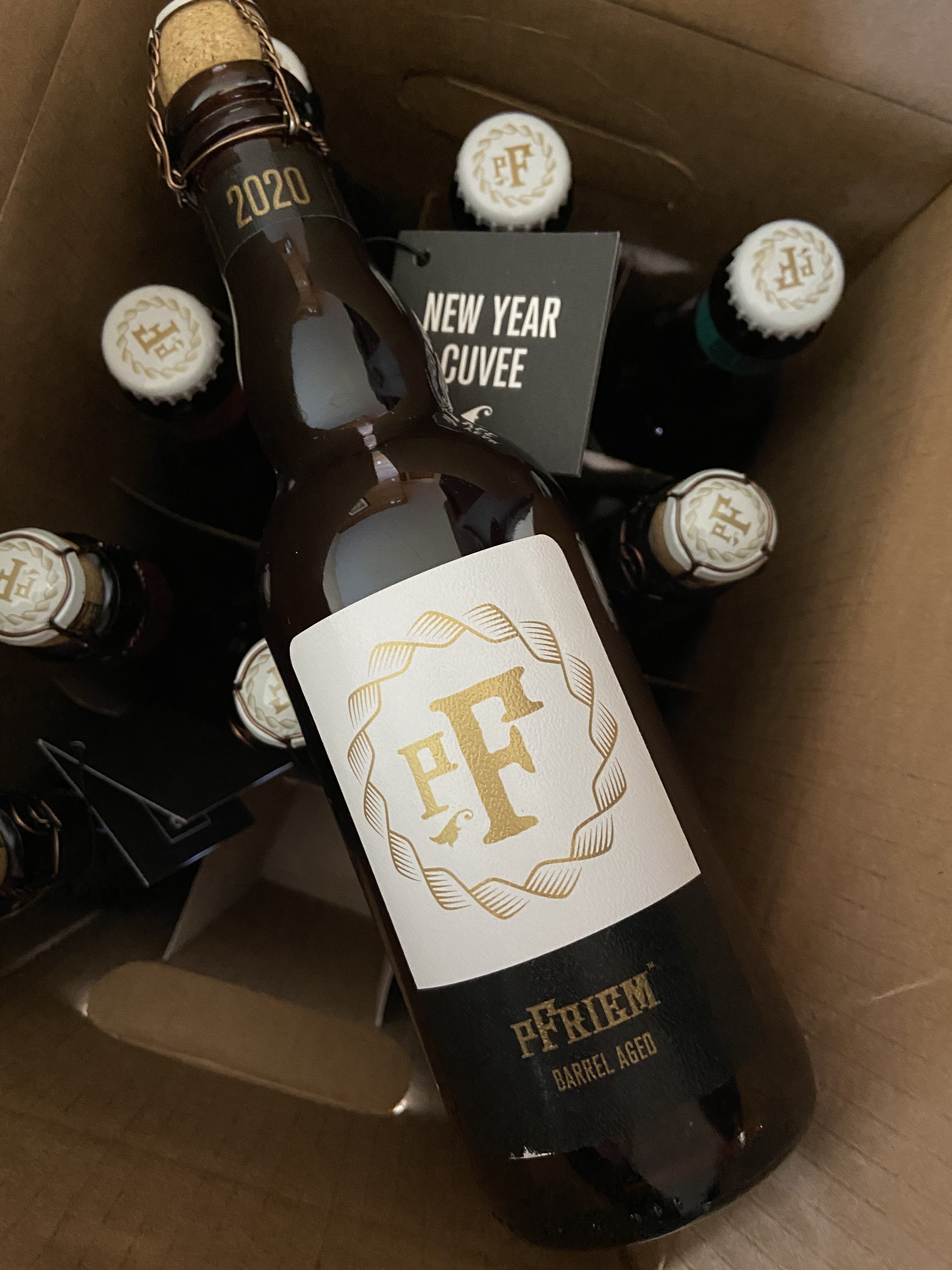 Connecting with its loyal fans of its beers is something that pFriem does not take likely. Its with this connection that the brewery is opening up membership into its new direct to consumer beer club, pFriemsters Union Local 541, that is led by Kate Sealey, pFriem's Direct to Consumer Manager. It's a way to get more direct involvement with beer fans that want a special, one of a kind experiences with a brewery that they enjoy and want to be part of.
pFriemsters Union Local 541 did an invitation only soft launch last year that allowed 250 members to join. Now pFriem is accepting new, additional members into this club that offers up rare beers from pFriem. Becoming a member is more than just receiving allocated rare beer. pFriem Union members will receive regular allocations of rare pFriem beer, exclusive pFriemsters merchandise, VIP access to events and more that the general public doesn't experience.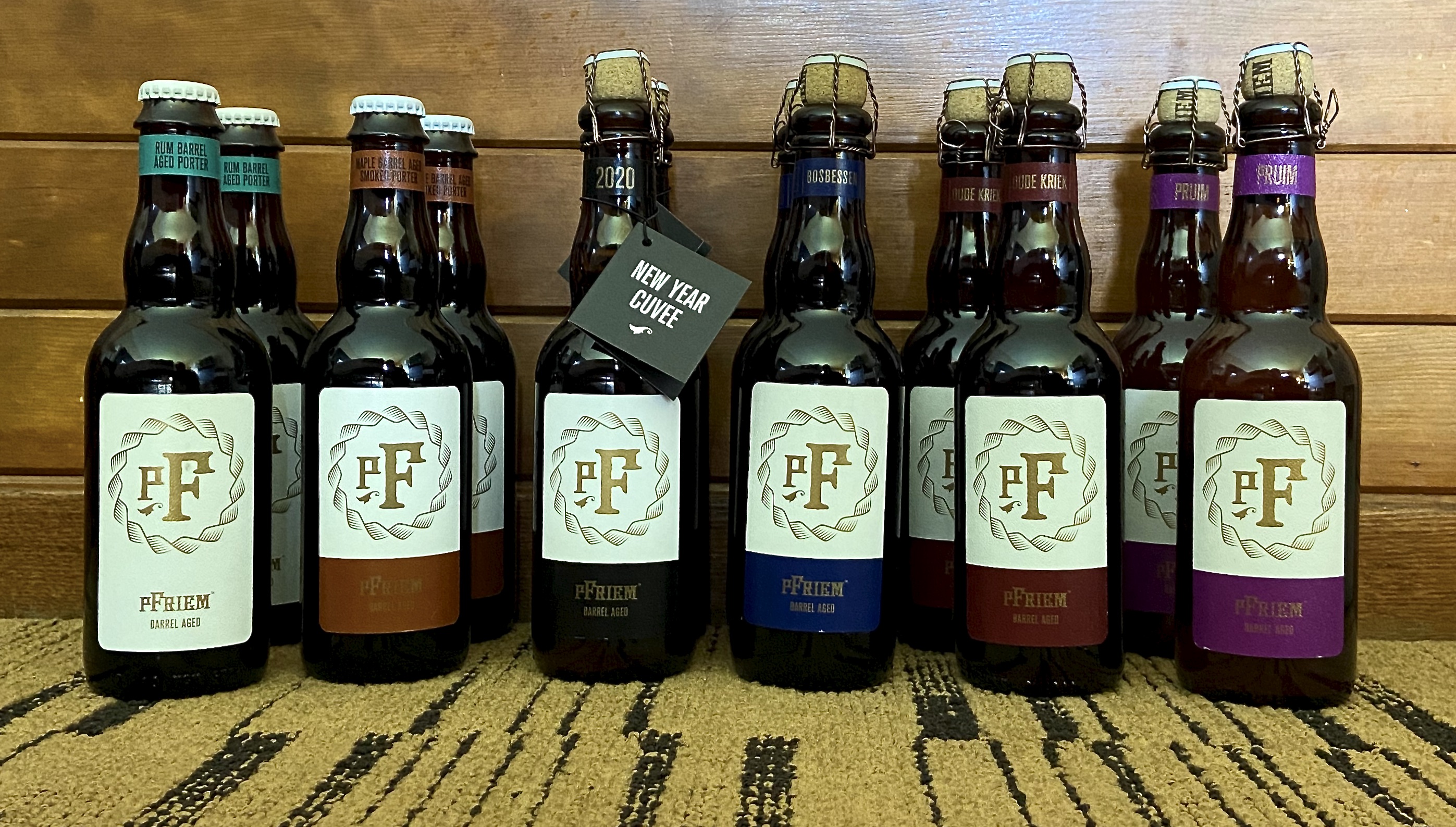 The cost to join the pFriemsters Union Local 541 are quarterly payments that range from $115-$130 depending on allocation. Union members will receive four quarterly shipments of six unique pairs of rare pFriem beer for a total of 48 bottles per year. Quarterly membership allocations occur in Spring, Summer, Fall, and Winter. You will receive a combination of verticals, new releases, and styles brewed with pFriem's Union Members in mind. Shipments will vary in style based on season and our brewers' creativity.
Additional perks for Union members include 10% off all future in-house and online bottle purchases, discounts at the Best Western Plus Hood River Inn, first access to beer education events, beer dinners, meet-the-brewer opportunities, quarterly tours, unique beers, specialty merchandise and more. Find out additional details and to join by clicking here.
Also of note, pFriem will temporarily close its Tasting Room in Hood River from Tuesday, February 18th through Friday, February 21st for a kitchen remodel. This remodel will allow Justin Congdon, pFriem's Head Chef, and his kitchen staff more space to allow for better overall service from the restaurant. pFriem will re-open for regular service beginning at 11:30am Saturday, February 22nd in time for Zwickelmania 2020.