pFriem Family Brewers 2020 Packaged Beer Release Calendar
|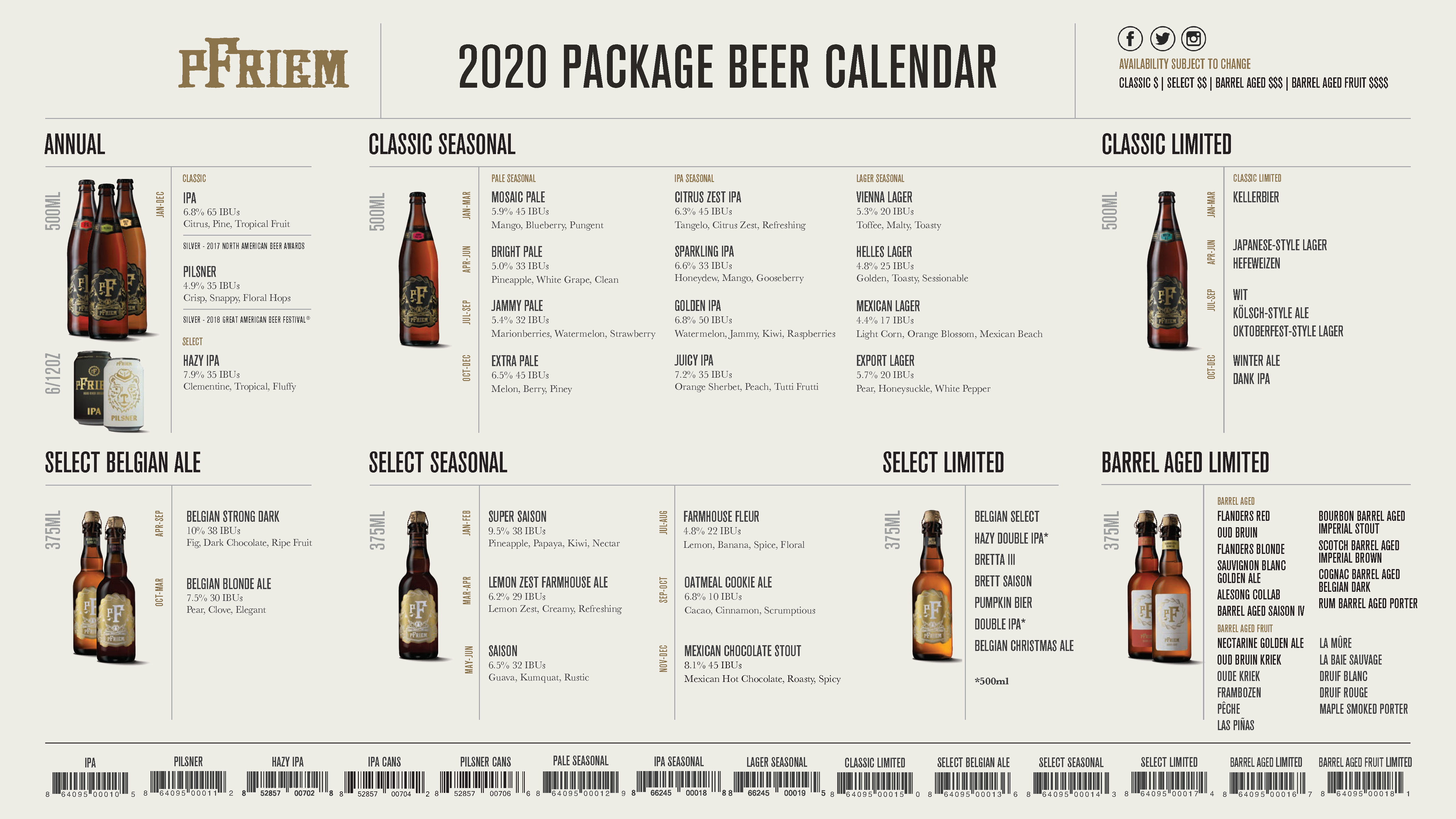 The future looks bright out in Hood River, Oregon at pFriem Family Brewers. The 7-1/2 year old brewery has a huge expansion underway in neighboring Cascade Locks where it will be home to the brewery's expanding barrel aging facility. pFriem has announced its 2020 Packaged Beer Release Calendar and fans of its beers will be pleasantly surprised about what is in store in the coming year.
pFriem will release its packaged beers in seven beer series – Annual, Select Belgian Ale, Classic Seasonal, Select Seasonal, Classic Limited, Select Limited, and Barrel Aged Limited. Many of these releases will be in 375mL and 500mL bottles, plus its IPA and Pilsner will return in 12oz cans.
Here's a preview of what to expect from pFriem Family Brewers in 2020.
Annual (500mL Bottles + 12oz Can IPA & Pilsner)
Select Belgian Ale (375mL Bottles)
Belgian Strong Dark
Belgian Blonde Ale
Classic Seasonal (500mL Bottles)
Mosaic Pale
Bright Pale
Jammy Pale
Ezra Pale
Citrus Zest IPA
Sparkling IPA
Golden IPA
Juicy IPA
Vienna Lager
Helles Lager
Mexican Lager
Export Lager
Select Seasonal (375mL Bottles)
Super Saison
Lemon Zest Farmhouse Ale
Saison
Farmhouse Fleur
Oatmeal Cookie Ale
Mexican Hot Chocolate
Classic Limited (500mL Bottles)
Kellerbier
Japanese-Style Lager
Hefeweizen
Wit
Kölsch-Style Ale
Oktoberfest-Style lager
Winter Ale
Dank IPA
Select Limited (375mL Bottles)
Belgian Select
Hazy Double IPA
Bretta III
Brett Saison
Pumpkin Bier
Double IPA
Belgian Christmas Ale
Barrel Aged Limited (375mL Bottles)
Flanders Red
Oud Bruin
Flanders Blonde
Sauvignon Blanc Golden Ale
Alesong Collab
Barrel Aged Saison IV
Nectarine Golden Ale
Oud Bruin Kriek
Oude Kriek
Frambozen
Pêche
Las Piñas
Bourbon Barrel Aged Imperial Stout
Scotch Barrel Aged Imperial Brown
Cognac Barrel Aged Belgian Dark
Rum Barrel Aged Porter
La Mûre
La Baie Sauvage
Druif Blanc
Druif Rouge
Maple Smoked Porter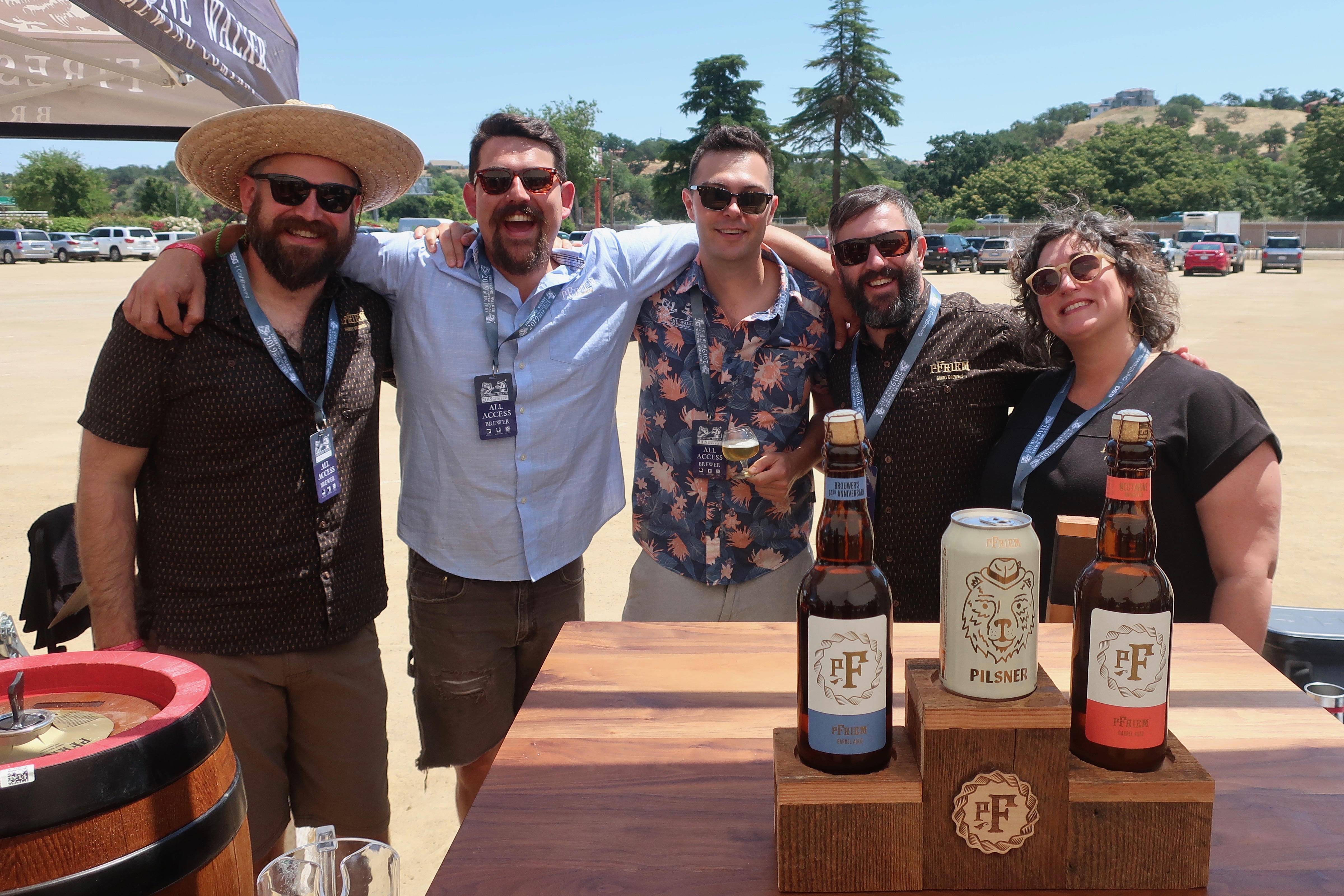 In addition to these bottles and can offering, pFriem will also release many of these beers on draft. Annual Draft offerings include IPA, Pilsner, and Hazy IPA. Its Semi-Annual Draft offerings include Belgian Blonde Ale (April-September), Wit (April-September), and Belgian Strong Dark (October-March). pFriem will also release 100+ seasonal draft offerings throughout the coming year.
And if you haven't been following the pFriem Vlog, it's a great way to catch up with Josh Pfriem and Gavin Lord as they visit and updates its customers on the expansion out in Cascade Locks.
Building the Dream | EPISODE 1 – Breaking Ground
Building the Dream | EPISODE 2 – Taking Shape