pFriem Family Brewers – Building the Dream: EPISODE 3 – The Move
|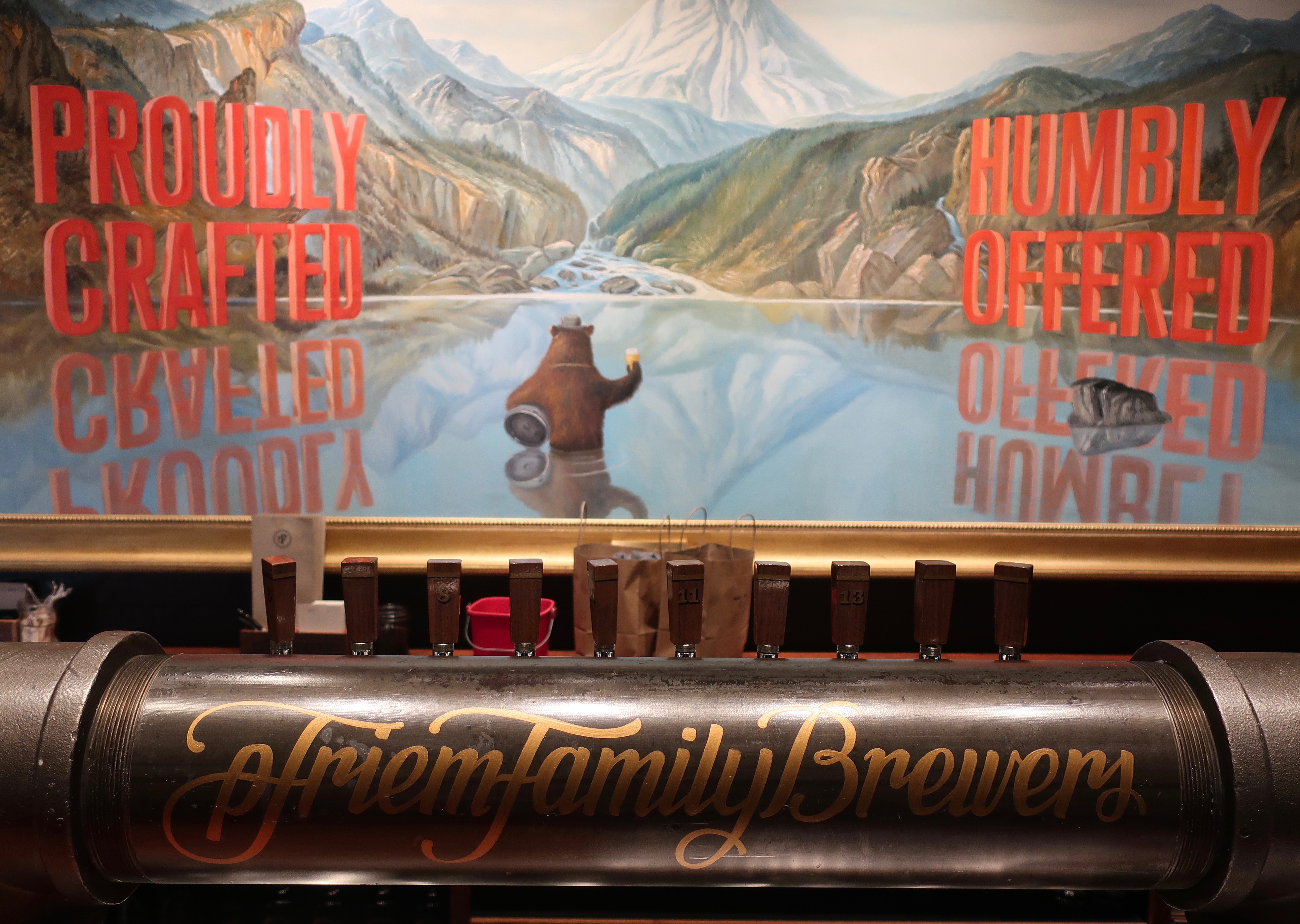 The latest pFriem Family Brewers video, Building the Dream: EPISODE 3 – The Move, tracks the brewery's purchase of its new 50hL brewhouse from GEA Brewery Systems in Würzburg, Germany and the move of its barrel aging program to Cascade Locks.
Episode 3 begins just south of Hood River in Parkdale, Oregon at Future Folk Supply. This is where the forthcoming sign is being hand crafted that will hang on the new pFriem location in Cascade Locks. This artisan is also building a large lighting fixture that will hang inside the building. It's pretty impressive that pFriem is allocating resources for this sort of decor as this facility will not be open to the public.
The video then transitions into Bryan Cardwell, pFriem Brewery Production Manager, discussing the large undertaking of the massive expansion of the 20,000 sq ft brewery and taproom in Hood River. This work will see all beers aging in 600+ wooden barrels being moved over to the new facility in Cascade Locks. This will open up space for a new larger brewhouse that will feature this new system from GEA.
Read More: pFriem Family Brewers 2020 Expansion In Cascade Locks and Hood River
The taproom will remain where its currently located that offers views of the adjacent 15-barrel brewhouse and tank farm. This brewhouse will transition to become one where pFriem brews many of its one off and experimental beers.
Cardwell and Josh Pfriem also discuss the new, forthcoming GEA produced 50hL, 5 Vessel Brewhouse that will take over the far westend of the brewery. This brewhouse is currently in transit from Germany and should arrive in the coming weeks.
Viewers also get a glimpse of what the new barrel aging facility in Cascade Locks looks like as Gavin Lord, pFriem Head Brewery, brings us an update on what is in store there…
And if you'd like to learn even more about what is up at pFriem Family Brewers, today, April 9th at 5:00pm, pFriem will host a pFriem Fireside Chat on Instagram Live. This social media interaction will feature Josh Pfriem and Gavin Lord as the duo will lead a discussion through a selection of Spring beer releases from the brewery.