Pike Brewing Launches New Can Artwork Designs
|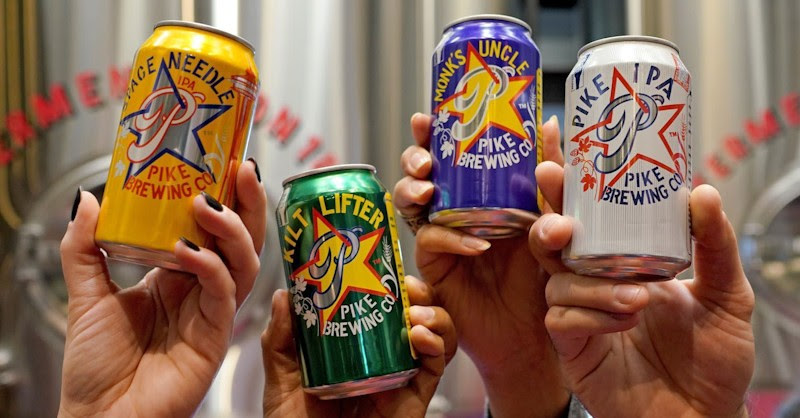 Seattle's Pike Brewing Company recently launched new 12 ounce can artwork designs for its four year-round beers: Pike Space Needle IPA, Pike Kilt Lifter, Pike Monk's Uncle, and Pike IPA.
Long-time Pike fans will recognize the new design's through-line. "The star, as well as the sweeping font, have been part of the Pike brand since its inception, appearing on labels since 1989," says co-founder and logo designer Charles Finkel in a statement. "We modernized our packaging while maintaining a connection to our history. Rose Ann and I are proud that Pike Brewing Company continues to grow and evolve, as the goal is for Pike to become a 100-year-old independent brewery."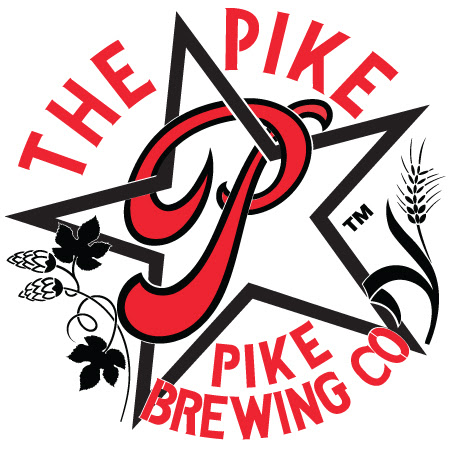 Here's a brief rundown on each of the four beers that are part of this new can artwork.
Pike Space Needle IPA – Generously brewed with four varieties of Yakima Valley aroma and flavoring hops, Pike Space Needle Golden IPA is full of citrus, pine and floral hop flavors. We then dry hop it with whole-cone Summit, Mosaic and Centennial hops, which impart a floral aroma that has catapulted this beer to one of Pike Brewing customer's favorite IPA's. Evocative of the Northwest's beer culture, Space Needle IPA was chosen from over a dozen local brews to commemorate the Space Needle's 50th anniversary.
Pike Kilt Lifter – Layers of sweet malt, reminiscent of caramel and toffee, are followed by peat-smoked flavors making this versatile beer the best-selling in Pike Brewing's history. Pike Kilt Lifter Scotch Ale pours a ruby-amber color with its rich malts drawing your attention and finishing with slight piney hop character
Pike Monk's Uncle – Pour a Pike Monk's Uncle and you'll be greeted by full-bodied nose of fruity and exotic esters. Dry, light and extra crisp, this golden colored Tripel will win you over with hints of honey and spice from organic malts, local hops and Belgian ale yeast.  
Pike IPA – Citra hop flavor shines through in this expertly balanced IPA with just the right amount of bitterness. Pike IPA uses local hops to its advantage, artfully mixing citrus and modern tropical fruit flavors with a clean and light malt character. Pike IPA started introducing people to its style in the early 90's and is now updated to reflect today's beer drinkers love of hops. Pouring light golden in your glass, Pike IPA is brewed to be an all-day drinking IPA, pairing well with food while keeping your hop craving palate satisfied.