Pink Boots Society Receives $100K From Sales of the Yakima Chief Hops Pink Boots Blend
|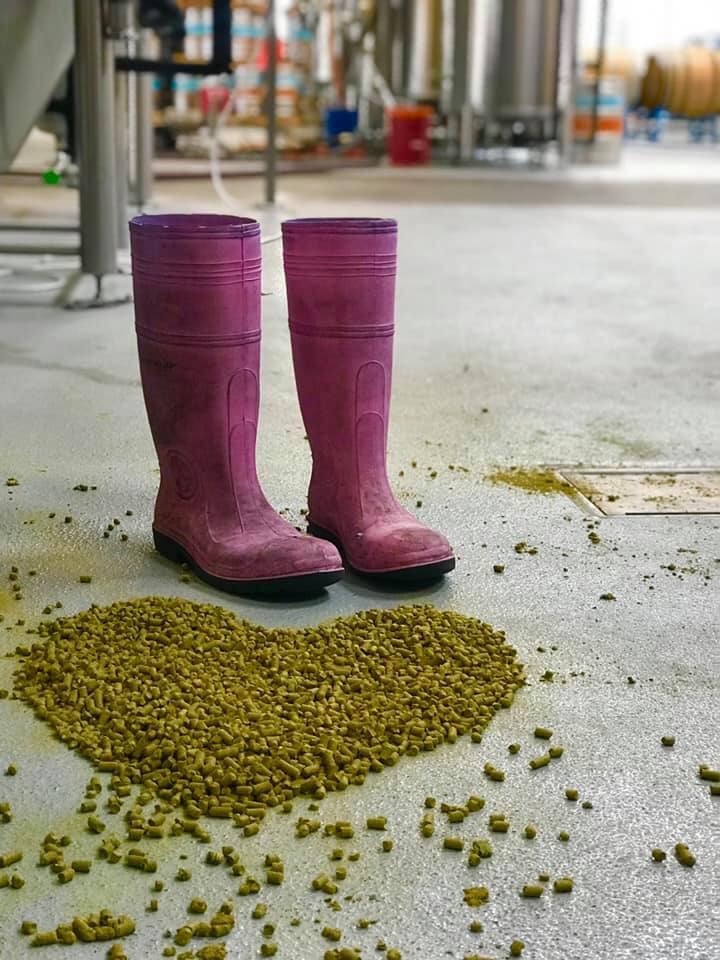 Yakima, WA, USA – April 16, 2019 – Last week at the Craft Brewers Conference in Denver, Yakima Chief Hops joined Country Malt Group and Pink Boots Society to announce their combined contribution of $100,000 for scholarships and educational opportunities for women in the brewing industry.
Following the success of last year's Pink Boots Blend, Yakima Chief Hops was able to double their contribution, and Country Malt Group was able to take the total contribution to $100K based on the volume they helped sell. Both companies were able to provide nearly 30,000 lbs of the blend to brewers around the world.
In September 2018, staff and Pink Boots Society members gathered around a table filled with a wide variety of hop samples during the Great American Beer Festival in Denver. The team carefully rubbed, smelled and experienced each hop sample, and decided on the recipe. The Pink Boots Blend was then released to registered brewers prior to International Women's Day on March 8th, and brewers are encouraged to create their own celebratory brews.
Produced by Yakima Chief Hops as traditional T-90 hop pellets, the blend consists of a well-rounded mix of Pacific Northwestern hop varieties, including Loral®, Mosaic®, Simcoe®, Sabro™ and Glacier, with $3 per pound sold donated to the Pink Boots Society scholarship fund.
Last year, sales proceeds from the 2018 Pink Boots Blend contributed approximately $40,000 for the Pink Boots Society scholarship fund, helping to offer educational opportunities to women in the beer and brewing industries.
"There was such world-wide enthusiasm and passion for last year's blend, that we decided to challenge ourselves to double our efforts and financial contribution," said Kate Ruffing, Chief Marketing Officer at Yakima Chief Hops. "Women and men across the industry stepped up and brewed some amazing beers with this blend and crushed the goal."
Educational opportunities include technical and non-technical seminars, courses and tours that empower women to advance their careers in beer and brewing professions. Scholarship opportunities are open to women anywhere in the world who are actively employed in the beer industry
The Pink Boots Blend is one of the ways Yakima Chief Hops demonstrates commitment to embracing and furthering diversity in the industry. A new blend will be chosen each year during the harvest season by members of Pink Boots Society, and processed into pellets at Yakima Chief Hops production facilities.
Yakima Chief Hops is proud to support women across the industry and has a female hop grower/owner and five women that sit in senior leadership positions.