Porter – A New Way to Take Transactions at Restaurants and Bars
|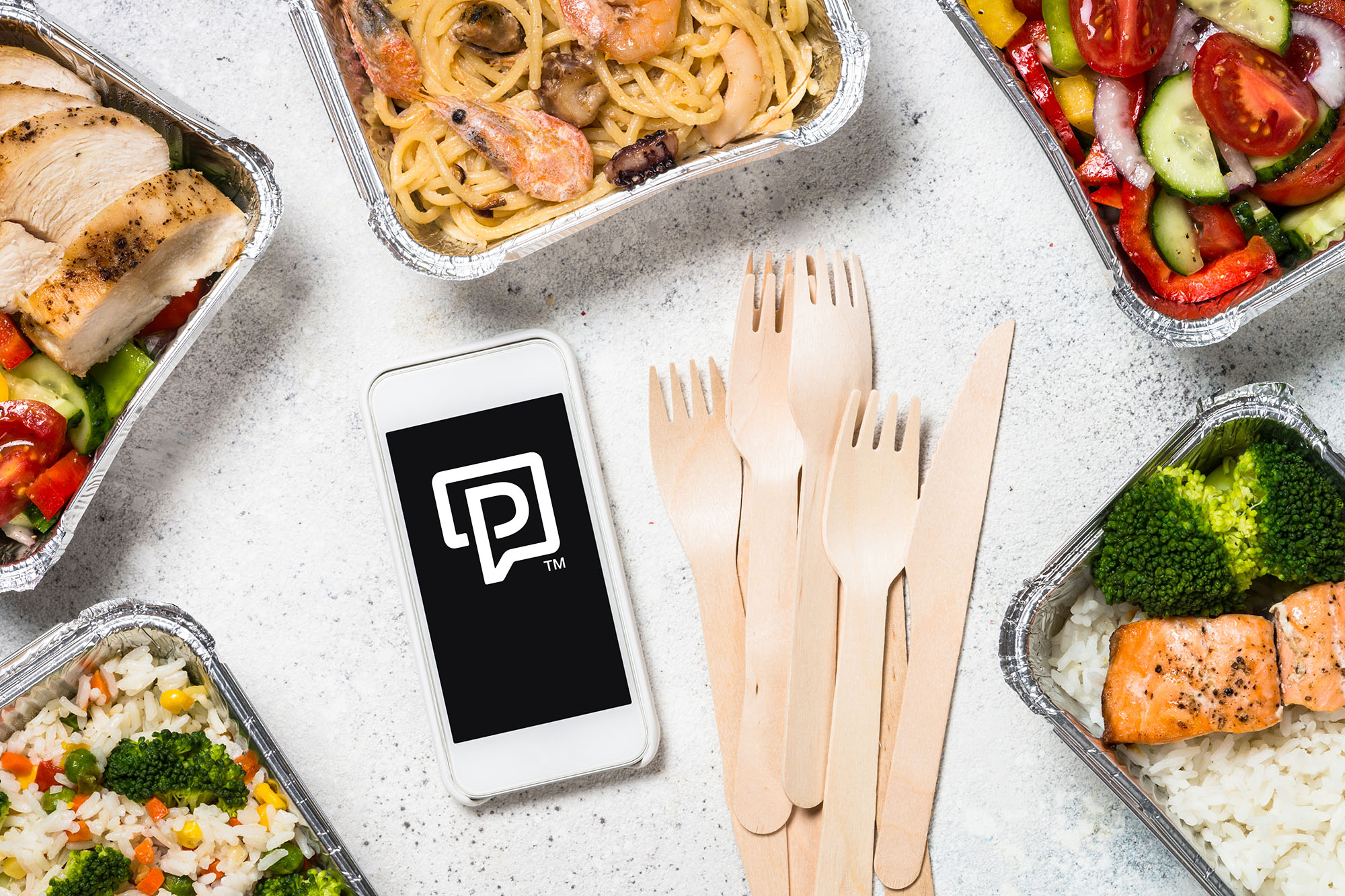 As brewery tap rooms, bars, and restaurants begin to reopen around Oregon and beyond, there's a new way to conduct contact-free orders and payment transactions. This new way of doing business during the COVID-19 pandemic is critical for the survival of these small businesses and is both simple and safe to use for both the business owner and the customer.
One way for business owners to offer 100% contact-free transactions is with the service known as Porter. This Eugene based business has been offering its business software, mainly to Willamette Valley businesses, for the past year and with the current social distancing measures in place sees an opportunity to expand to additional markets in the hospitality industry.
Customers just use their phone to place an order via Porter. The platform is designed to make waiting in line, handling sticky menus, and paying with cash a part of transactions of the past. This new Oregon grown technology will sidestep these face to face transactions and will allow brewery taprooms, brewpubs, restaurants, cafes and other specialty retail businesses to reopen amid still-swirling coronavirus concerns.

All but Multnomah County within the state of Oregon is currently in either Phase 1 or Phase 2 of reopening during the COVID-19 pandemic. This means that a business will be practicing social distancing as it serves its customers. In doing so this will be a huge hit to its bottom line as capacity will be drastically limited along with the size of groups that can be served. Some businesses may choose to wait it out to fully reopen and continue with curbside pick-up and delivery. Not matter what the path taken, Porter's versatile and user-friendly platform can handle all of these situations with ease.
To keep with the need for personal space, Porter will allow customers to grab the best seat in the house and then order and pay safely from their own phones. Porter even allows dine-in customers to keep a safe distance as restaurant staff carefully delivers their food or sends a text that it's ready to be picked-up.
"We didn't build Porter specifically to address social distancing or to help restaurants meet these new public safety guidelines, but it turns out that our service is perfectly suited to solve all of these problems," said Chief Porter John Barry, in a statement. "It feels great to be able to help out so many of our fellow restaurateurs in these difficult and uncertain times, and we're all looking forward to using Porter to order from our favorite tables at our favorite local spots again soon."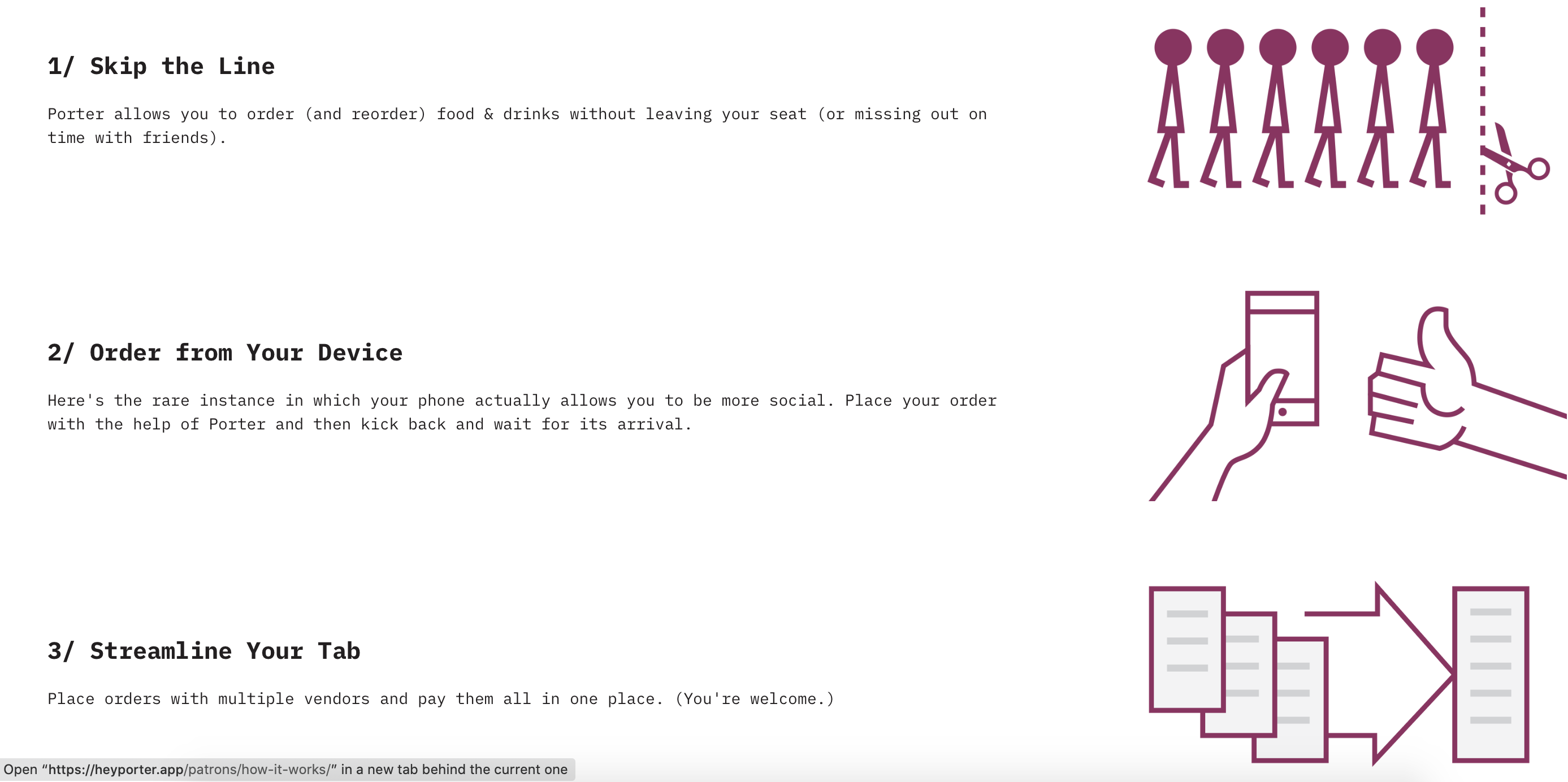 Porter takes less than a day to set up and integrates directly with an "Order Now" button that can be easily embedded on existing websites. Since it was designed by pub owners who understand the importance of bottom lines as well as efficiency, Porter also empowers merchants to say sayonara to third-party menu hosting and delivery — and the exorbitant fees that come with them. Porter merchants also notably experience an average of 20% larger tickets and a 65% increase in tips.
In its home state of Oregon, Porter is already helping dozens of popular establishments take pick-up and delivery orders, as well as prepare for the transition back to on-site dining. Current Porter clients include beergarden, The Bier Stein, Coldfire Brewing, and PublicHouse in the Eugene-Springfield area; Ordnance Brewing in Boardman; and OnTap Bend. The Barn at Hickory Station in Albany and Superplay Entertainment Center in Portland are just a couple of other well-known locations planning to reopen with Porter as soon as they get the green light.
"Porter has given us the flexibility to continue our business in this crazy time – and even offers us new ways to reach our customers," said Dan Hughes, ColdFire Brewing's co-founder and general manager, in a statement.

For more information on Porter, please contact John Barry at jb@heyporter.app or visit its website at heyporter.app.