Reuben's Brews Opens its New Fremont Ave Taproom
|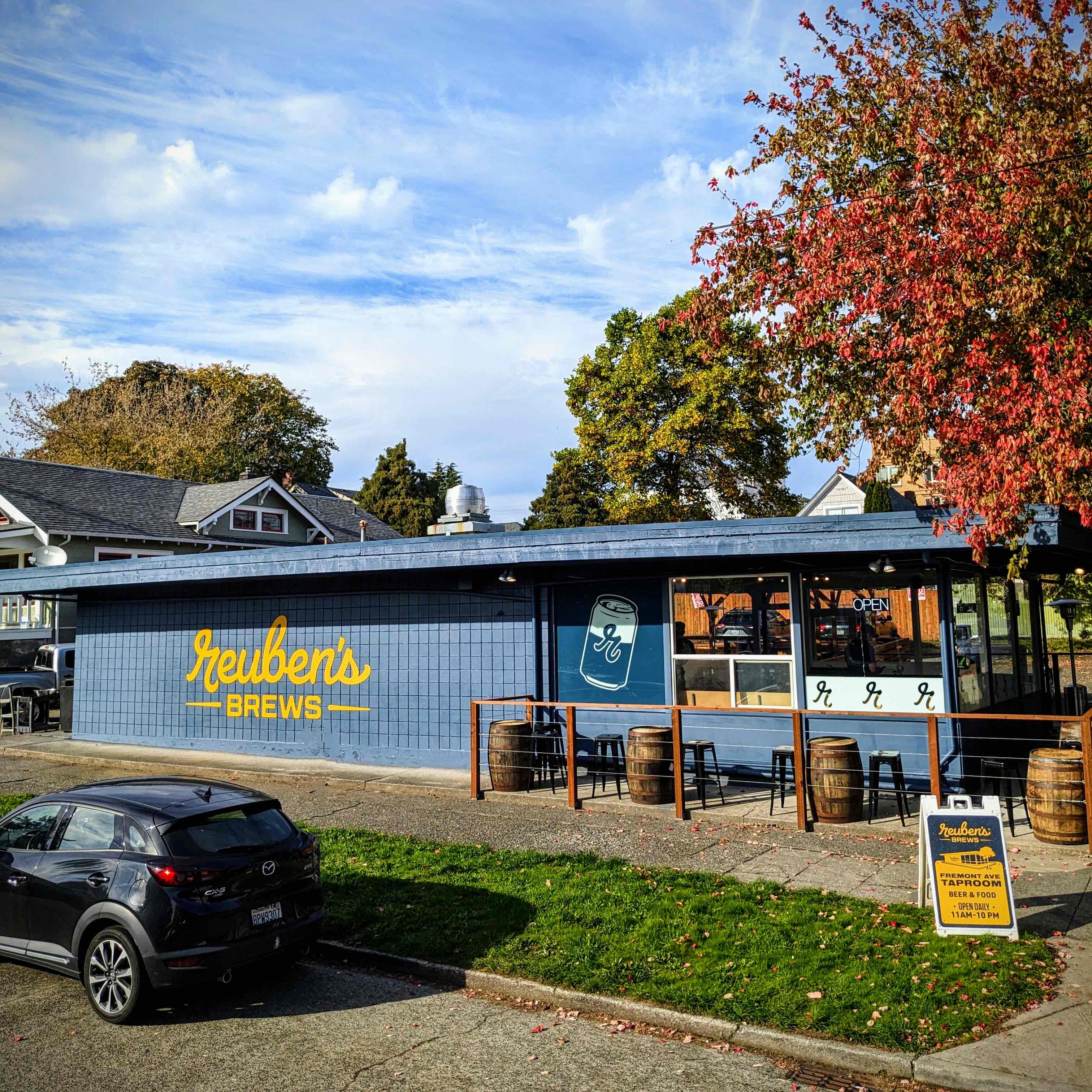 SEATTLE, WA (October 20, 2023) – Less than two months after announcing its plans to open a new space in Fremont, Reuben's Brews is excited to invite the public to a grand opening celebration this Saturday, October 21st. Fully updated with new paint, furnishings, and ample covered outdoor seating, the Fremont Ave Taproom adds an award-winning beer lineup and delicious, beer-friendly fare to a pocket of the neighborhood that has become a foodie magnet.
"Opening this new taproom is something that we've been planning to achieve for years and actively working towards for many months," says co-founder and brewmaster Adam Robbings. "We're so proud of the work our whole team put in to make this happen as quickly as it did and we can't wait to welcome the community in for a pint and some beer-battered fish and chips!"
The festivities begin at 11:00 a.m. at 4401 Fremont Ave N, and feature free pet portraits from local artist Dozfy at 2:00 p.m. followed by live music from Seattle-based songwriter and multi-instrumentalist Roddy Scheer at 5:00 p.m. Beer lovers, locals, and visitors are invited to join in the fun, which will include limited edition merch, a glassware giveaway for the first 50 attendees, the debut of new menu items from Reuben's Eats, and the release of our latest beer: Body Paint, a hazy IPA brewed with a splash of color and some of our favorite hop varieties.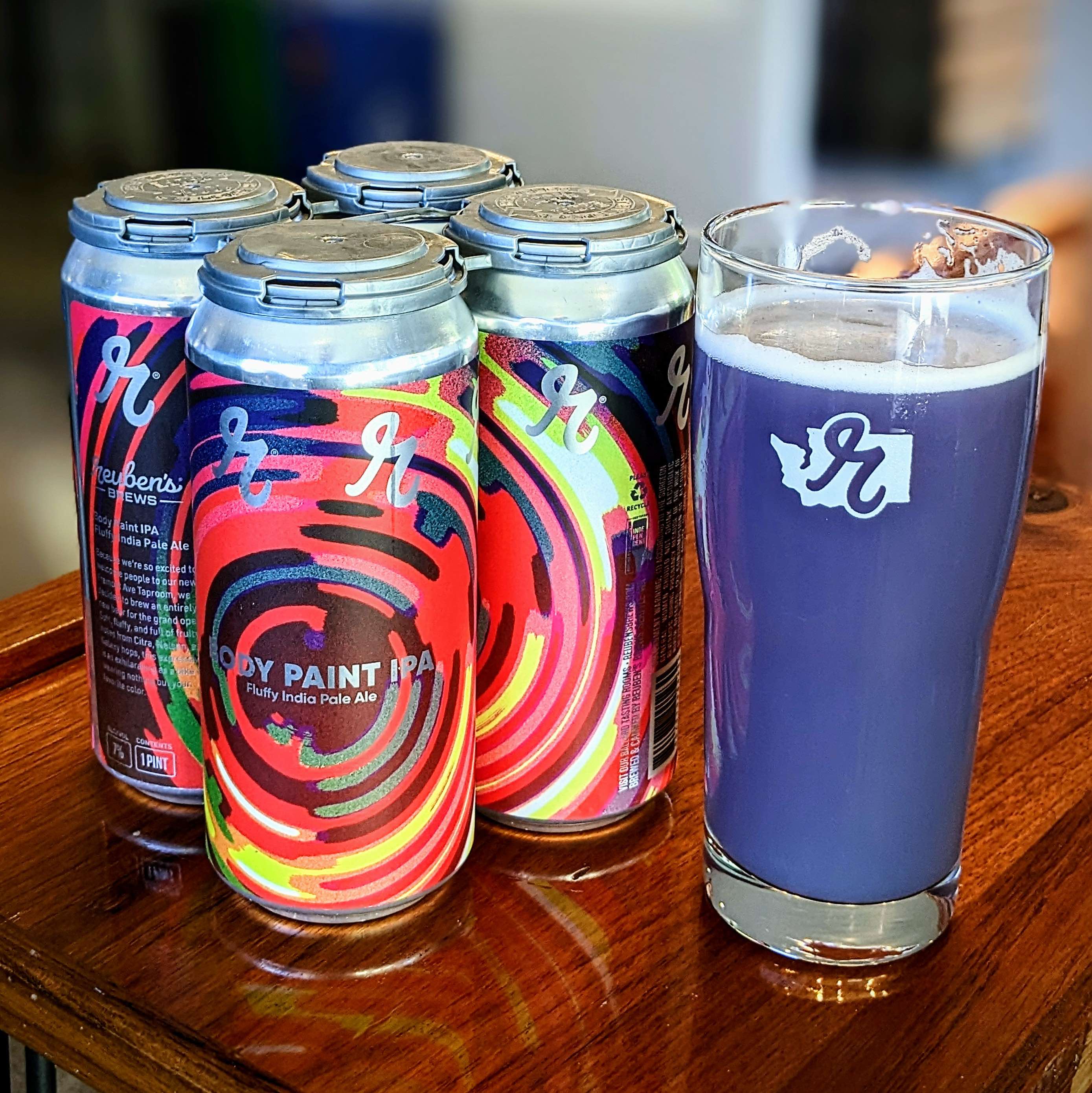 "Getting this space over the finish line is a huge accomplishment for us," adds co-founder Grace Robbings." It also gave us an idea for another beer name: The Fallacy of Turnkey," she quips.
Featuring 24 taps including everyday favorites, limited releases, hard seltzer, cider, and non-alcoholic hop water, the Fremont Ave Taproom aims to create a welcoming environment where friends and families can gather to enjoy exceptional craft beers, unique community events, and tasty casual fare by Reuben's Eats. Hungry visitors familiar with the Ballard food truck will recognize a few items on the menu, but the kitchen here will also serve a variety of new mains and sides like beer-battered fish and chips, mac and cheese, and halloumi and fries.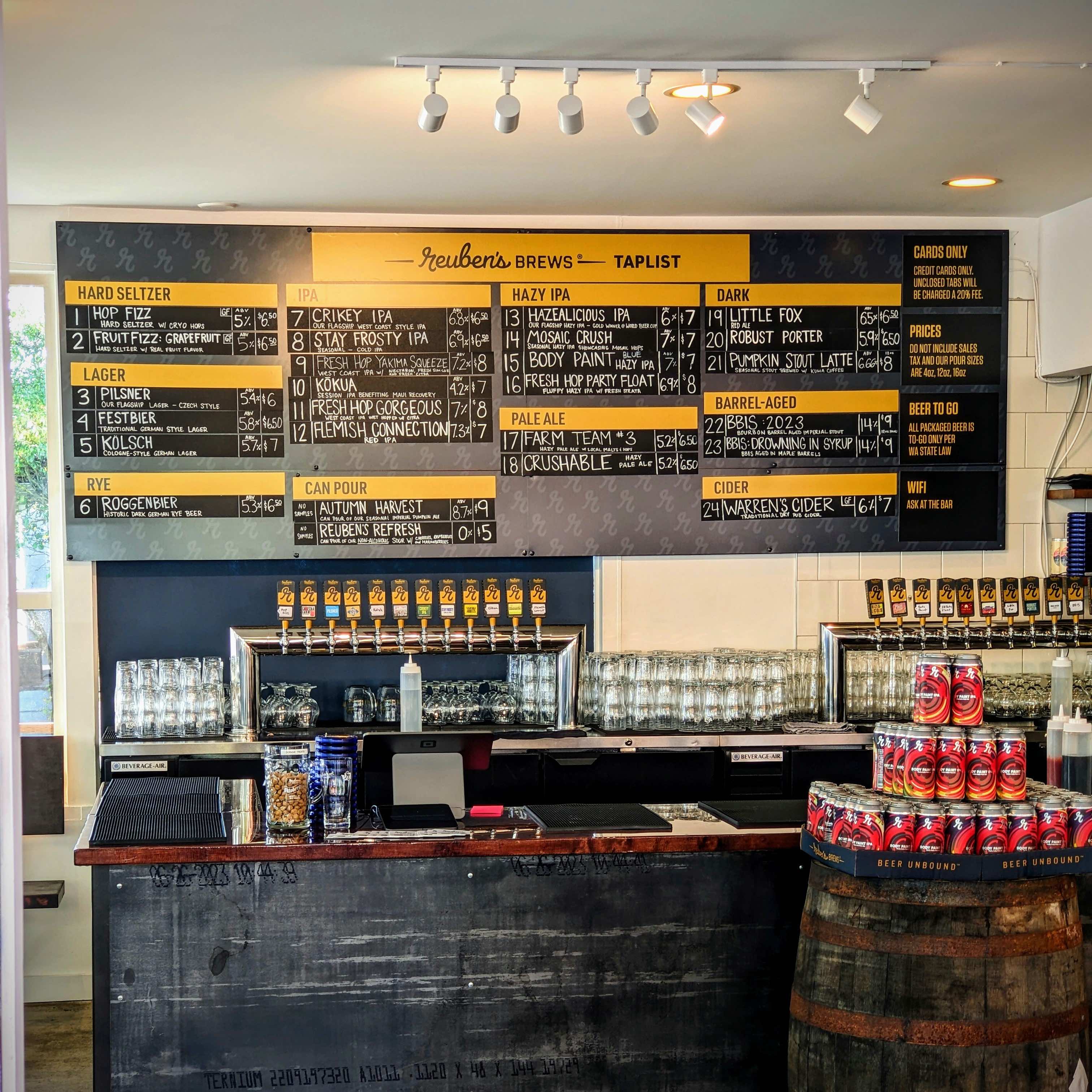 Since launching in 2012, Reuben's Brews has gained a reputation for a host of beers that reflect a spirit of both tradition and innovation. At the same time, the brewery has taken pains to establish itself as a warm, welcoming environment for all. With its new location, the brewery continues its journey to provide memorable experiences that encourage people to explore the world of beer. Open daily from 11:00 a.m. – 10:00 p.m., the Fremont Ave Taproom offers cozy, cafe-style indoor seating, a covered patio, a to-go store with merch and beer, and limited car and bicycle parking on site. It's also located near Seattle Transit's 5, 16, 44, and E bus lines.
For more information about the new taproom, please follow @reubensbrews on Instagram, Twitter, or Facebook for ongoing updates.