Seattle Area Breweries Provide Pop-Up COVID-19 Vaccinations
|
A handful of Seattle area breweries are stepping up to host Pop-Up COVID-19 Vaccination Clinics on Friday, May 14th. Similar to what took place this past Friday in The Dalles, Oregon at Freebridge Brewing, you'll get a sweet reward for helping the community at large.
On Friday, May 14th, the Seattle Fire Department will be on site at Burke-Gilman Brewing and Figurehead Brewing, for a pop-up vaccination clinic. Those patrons that have not yet been vaccinated will have the opportunity to receive a vaccine shot and then a beer…for a $1. Washington breweries cannot legally give out free beer so they're charging $1 for the beer, the vaccine is free. If you aren't old enough to drink a beer, no worries as they'll offer up free ice cream or soda.
The Seattle Fire Department will be on hand administering COVID-19 vaccines from Moderna, Pfizer, and Johnson & Johnson at Figurehead from 3:00-4:45pm and then at Burke-Gilman from 5:15-7:00pm. No appointment needed as walk-ups are welcome.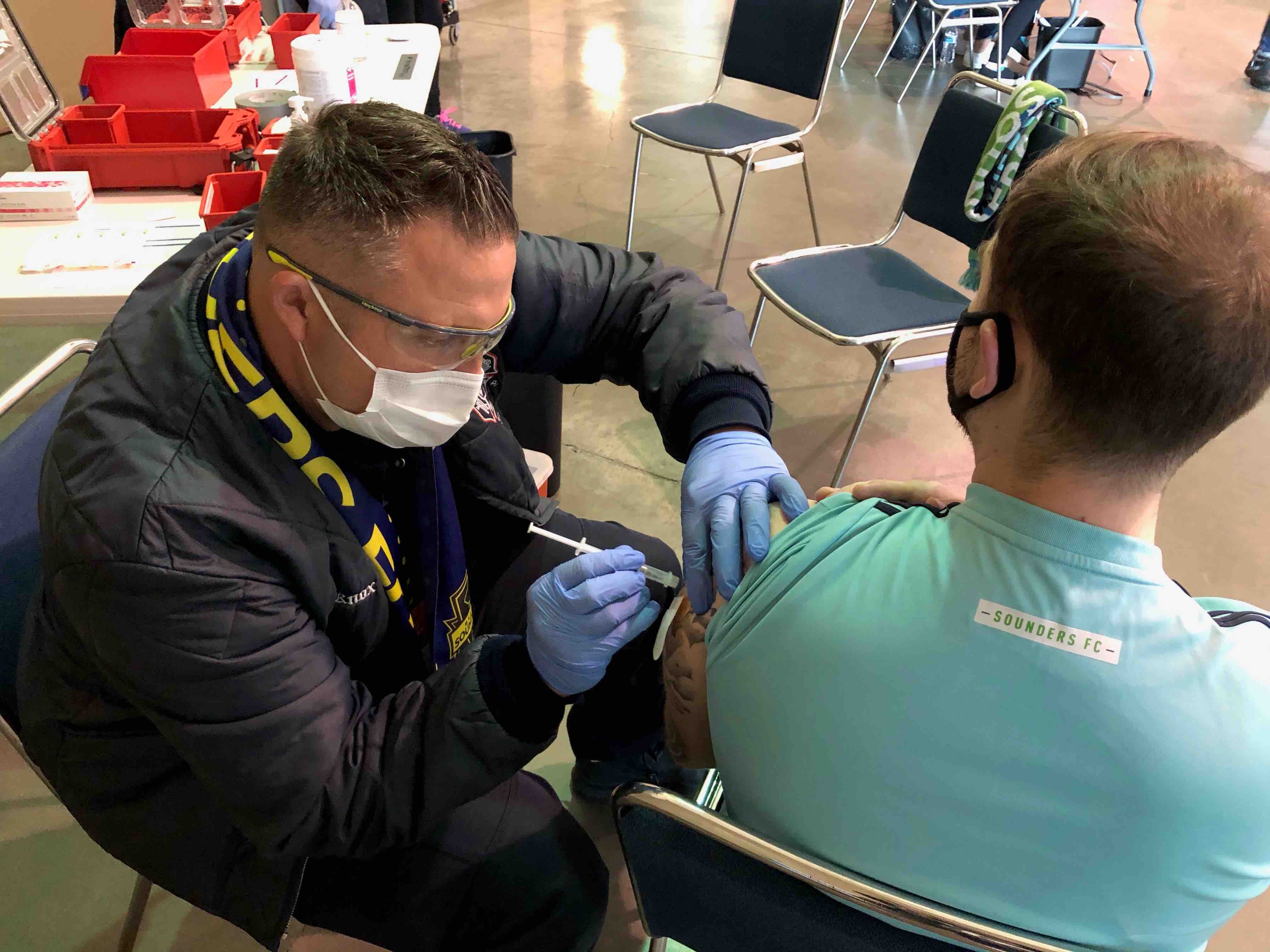 Additional breweries in and around the Seattle area have also expressed interest in hosting the Seattle Fire Department to administer COVID-19 vaccines. The Good Society Brewery & Public House is set for Saturday, May 22nd. According the the Burke-Gilman press release, other breweries that may be on board in the future include Future Primitive Brewing, Hellbent Brewing, Obec Brewing, Peddler Brewing, Sovereign Brewing, and Flying Brewing.  Check those breweries social media feeds to learn more.